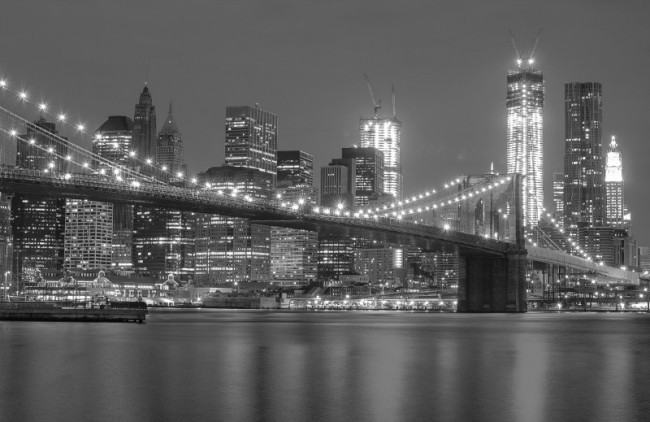 There are 50 states in this country. I've only been to half of them. How many states have you traveled to?
As a U.S. citizen, even if you're stuck on where to travel next, there's always somewhere to go that doesn't require a plane ticket.
Living on this large land mass is an advantage for anyone looking to only travel in the United States.  You can choose to travel across state lines for a getaway or across the country for a family road trip.
I've spoken to people from other countries who were in awe of this fact.
The ability to visit 48 different state (many the size of some countries) could be a major reason why so many of us don't travel outside the country. The United States is the fourth largest country by land mass in the world.
"We still have our own land to explore and discover."
That makes some sense.
Even with all of the different states to discover, did you know that most families want to visit New York City or Orlando? There are hundreds of other travel ideas in the United States that people could and should explore. It ultimately comes down to awareness.
Another surprising fact I learned this year was that less than half of Americans own a passport. I was surprised to find that the number was so low but as I thought about it, I remembered someone's argued point that "we have so much here in the U.S. to explore."
There are reasons that the numbers are the way they are, both cultural and economical.
Luckily we've had a chance to travel with our kids to over a dozen states (and a few countries). I've also been fortunate to explore many more on my own.
As you're deciding where to go next with your family (or without), you may find a few of these travel ideas on the site to be useful. You can always use the Search field to pull up more posts. I've tried to categorize them by city,state.
Ohio
Tips For Family Fun At The Cincinnati, Museum
Local Travel: Columbus Zoo And Aquarium – Holidays And Beyond 
Washington, D.C.
10 Things To Do At National Harbor With The Family
5 Things To Like About Gaylord National Harbor
New York
Things To Do In Niagara Falls, NY: Best Water Attractions
Relaxing At The Omni Berkshire, NY
Florida
Club Med Sandpiper Bay's L'Occitane Spa: More Than Facials
The Road To Kissimmee and Orlando
Creating New Memories At Disney World's Magic Kingdom
Legoland Florida: A Lego Kid's Dream Come True
Maryland
Baltimore Family Travel: A Staycation And The Monaco Baltimore
Winter At The Beach, A Long-Weekend Getaway To Ocean City, MD
Pennsylvania
The Lodge At Woodloch: One Of The Top 10 Destination Spas In The World
Nemacolin: Luxury Accommodations For Families
Travel To Philadelphia: An Introduction To Brotherly Love
Bucks County Pennsylvania: Travel To The Past
Fun Things For Kids To Do In Bucks County, PA
Winter In The Pocono Mountains: Fun Things To Do With The Family
Welcome To Penn-State's Other Secret: The Carnegie Inn and Spa
If you have a question about a destination that you don't see, shoot me a message. Even though it's not listed, that doesn't necessarily mean I haven't been there. It may be an adventure that's waiting to be told.