A 4-week course designed to teach business owners, coaches, entrepreneurs, and creatives how to start, plan, optimize, automate, and monetize their blogs. 
If you fit into any of the above categories and aren't doing ALL of the above yet, this mini-course is for you!
Module 1: Overview

In this class you will get a broad overview of blogging and carving out a name for yourself in your particular niche. We'll discuss different tactics and strategies to get you going on your way to authority and monetization.

Module 2: Getting Started Process

Where do you begin? What should you blog about? Discussion of the 4-part process of Blogging (Creation, Marketing, Promotion, Repurposing)

Module 3: Must-have Resources

In this module we will take a deeper dive into the Editorial Calendar, tools for your website for graphics, SEO, and building your email list. You'll also get a copy of my workflows.

Module 4: Driving Traffic

How do I get people to read my blog? We'll discuss 12 different ways to drive traffic to your blog posts. We'll talk about how to repurpose your content.

Module 5: Question & Answers

Submit your questions to our online forum about anything pertaining to the business of blogging.

Private Community

You will join fellow classmates in a private Facebook group to help you stay accountable and supported with social sharing and comments as you also support others.

Module 6: Monetization Tips

Learn 12 different ways to make money with your blog. Dive into the world of affiliate sales, influencer networks and sponsored posts.

Module 7: Pitching Strategies

Want to write product reviews, guest posts, or make appearances on podcasts or television shows? Learn how to pitch so that you get a "yes."

Reading Resources

Mindset is the biggest part of the process. You will receive a reading list of powerful mindset, business and process books to support you on your journey.

Module 8: Establishing Authority

Learn how to become an influencer in your niche. What classifies someone as an influencer? Learn the strategies you need to get there and be paid for your authority in your space.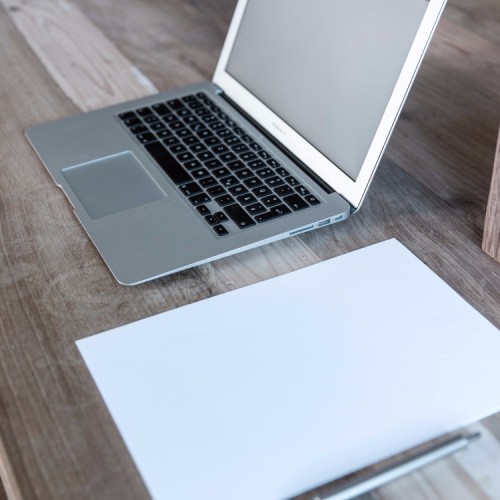 In this month-long course you will learn the strategies of using a blog to position yourself as an authority, leader and expert. First you will learn how to get your blog started (if you don't already have one), then you will explore proven tools, tactics, and platforms to establish your presence and attract people to you.
We will identify the tools that you need (and don't need) at your specific stage in the process. The intention behind this is to control your spending and keep it at a minimum. 
We will clarify your "why", reveal your passion(s), identify your audience, and establish a system for your blogging, outreach, and content promotion. 
Each week over the course of the four-week course, you will receive a video with specific tasks for you to accomplish each week as it pertains to the course. Within our private community forum you can post questions for me to answer and share your challenges and wins with fellow classmates.
At the end of the course, you will have:
created a blog
learned powerful traffic generation sources
established a content creation and promotion system
created a content calendar 
identified how to make money from the blog
learned how to pitch 
Want to get a "yes" from brand partners and perspective customers? The first "Yes" you need is from yourself TODAY!