Who in their right mind visits the beach during the winter? Snow and sand don't really mix but for some reason we keep visiting Ocean City MD in the winter time. I think part of me does it on purpose because I'm not a fan of crowds and the other part of me can't help but jump at a fun opportunity when she sees one. I have a deep appreciation for traveling to popular places during the off season. It gives me a chance to see what they really look like without droves of bodies blocking my view.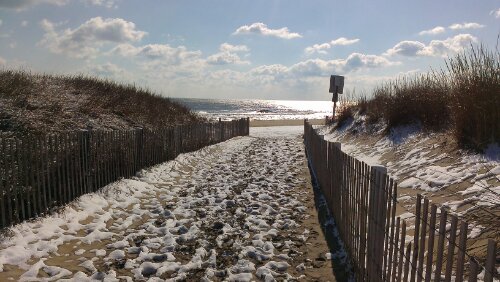 Ocean City, Maryland is a two-hour drive East of Annapolis. A straight shot on Route 50, the route will take you through some of Maryland's farm lands and fields, where Harriet Tubman and Frederick Douglass toiled.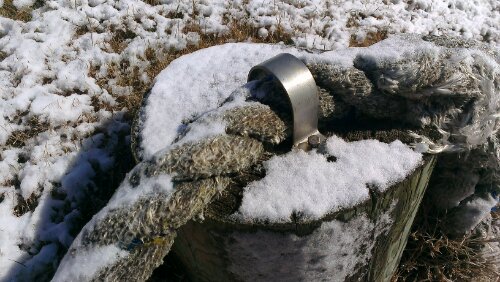 I don't think many people focus on that bit of history as they venture with anticipation to the warm shores of Ocean City. Knowing the area's past, my mind can't help but wander there. This knowledge, coupled with my son's book report on Frederick Douglass, make the journey more interesting for me. Once you get to Ocean City, you won't find anything in town that historically significant, but then again, that's not what most people travel to Ocean City for anyway.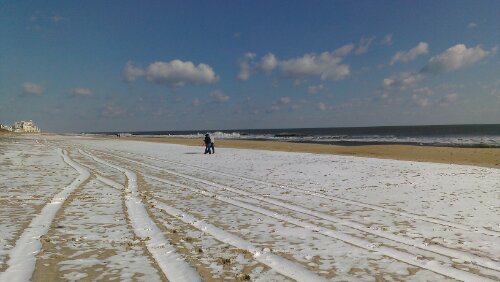 This beach city, which adjoins Maryland and Delaware via a ten mile highway, is for frolicking, pizza and pancake devotees, all-you-can-eat seafood lovers, miniature golf fanatics, boaters, and local vacationers. It's practically a ghost town in the winter but during the summer weekends, the city hosts 47 times more visitors than its everyday (non-summer) population. That's a lot of people that we don't get to see.
After being offered a stay for respite in a condo near the beach, I checked the forecast. I saw that it was going to snow but it didn't matter. I figured snow and sand would be a beautiful site, and I knew we'd be free of the drama of teenie-bopper traffic and crowds. Don't get me wrong, I love my warm Florida beaches but that's not always a last-minute option and I don't always have to put bare feet in the sand to enjoy the view.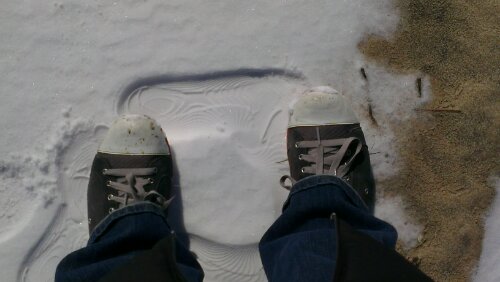 There's something peaceful about a cold empty beach, highlighted with patches of white and the violent break of icy waves. I thought about the dedicated (and slightly crazy) people who do the Polar Bear plunge in frigid Mid Atlantic waters every year. I  can't even imagine.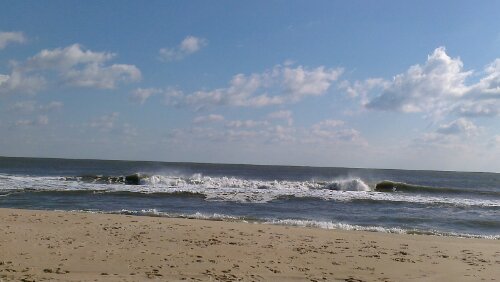 The condos and hotels that line the beachfront housed a ghostly emptiness. Looking up, it felt like the spirits of summer break were looking back.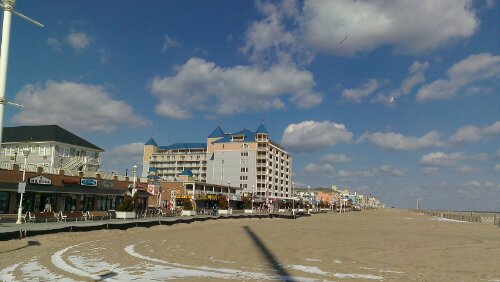 A dozen seagulls danced in a dense area of the sand, keeping each other warm, saddened by the lack of picnic leftovers. I was their only chance at a beach-side snack.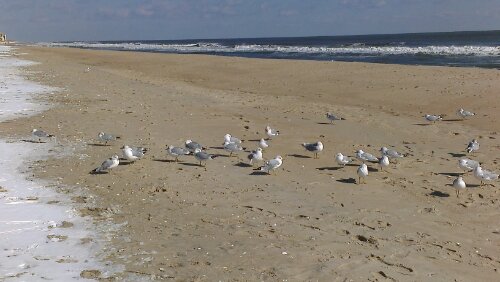 As I snapped away with my camera, I imagined them muttering, "hey lady, throw me some bread. I'm not standing here for free!" Alas, there was no bread in my pocket and the boardwalk was miles away.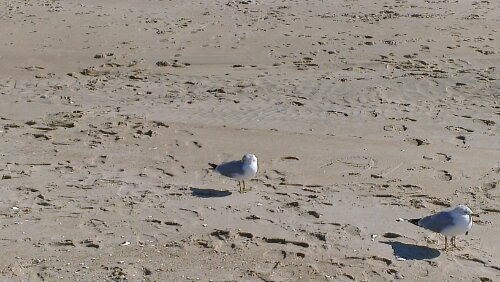 Although I couldn't sit on the cold wet sand, I was able to gaze and think…without the threat of encroachment, or the flying out-of-no-where beach ball, or the occasional tossing of sand. It was peaceful.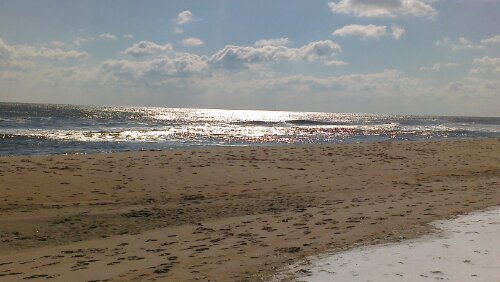 Peaceful is what the beach means to me. A stroll in the winter will deliver just that – peace, solitude, uninterrupted nature.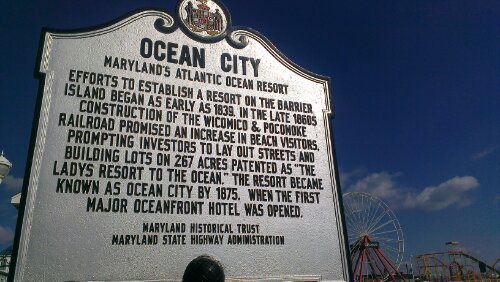 After my fair share of alone-time, I decided to make my way to the boardwalk to see what people and treats I'd find. I wanted to know more about the flavor of the area during the winter and get more of a sense of the attraction to this place.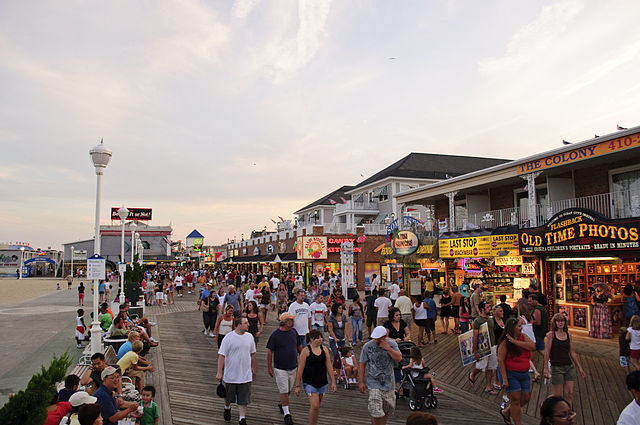 The empty boardwalk in Ocean City was also a pretty and peaceful site, even with ice-frosted wooden walkway. It was a balancing act working to not fall while taking photographs of the scenery.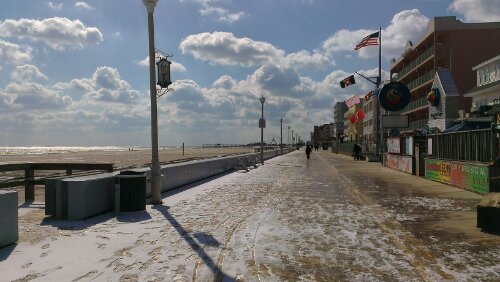 Looking at the empty amusement park side of the Ocean City boardwalk, it felt almost as if the circus had left town. I can see why people are attracted to the area – it's got plenty of warm-weather activities to offer.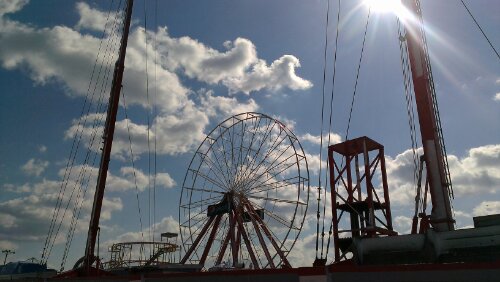 After I bought a bucket of boardwalk fries for the family, preparing to head back to our condo, I reflected on the advantages of visiting a beach city or town in the colder months:
 No crowds or long lines
Inexpensive rentals and other deals
Ample parking
Peace and quiet
Apparently, winter tourism in Ocean City has been picking up, so I might actually be on to something. I'm making plans to return with the family when it gets warm again – we need to get a full appreciation for the town and the beach. It's a great nearby option. I think we'll still have a love for it during the winter, however. We've already forged two winters of memories here.
Ever visit the beach in the winter? What did you think?
You Are Also Going To Love