This post originally appeared on the Victorinox Swiss Army Blog.
The right travel accessories can make all the difference in preparing for a trip. With Spring break around the corner, most of us are sorting out final travel plans, arranging activities, organizing hotel stays and deciding which travel gear we'll carry to make our journeys easier.
Last week I spoke to a savvy traveler crowd at the Los Angeles Travel and Adventure Show on how to turn a business trip into R&R travel. During my presentation, I demonstrated how to pack for a mixed purpose trip and shared a few vital tools I like to use to make my travel life easier.
Spring 2016 Travel Accessories To Love
The Spectra 2.0 Dual-Access extra capacity carry-on luggage is my all-time favorite piece of luggage – my companion for travel. Unique and utilitarian, it's like that favorite purse you keep carrying although you have a dozen others in your wardrobe. I've forgotten about the three other carry-ons I own and opt to carry the Spectra with me on all my trips. I've taken it on a birthday staycation and explored the Catalon region with it by my side.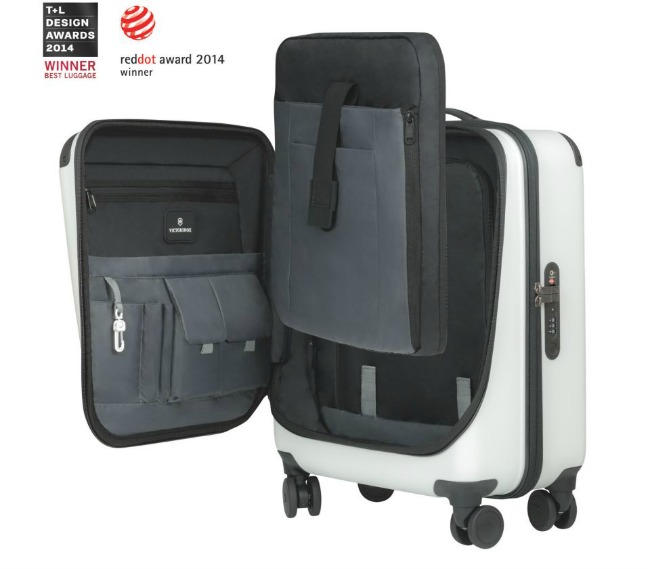 If I can make my stuff fit, the Spectra comes with.
The Werks 5.0 is another piece from Victorinox Swiss Army that I'm also starting to love. Consistent with the Swiss Army brand, the luggage is multi-functional and offers five different ways to use it. Both of these pieces are the Swiss Army knife of carry-ons.
The Werks is roomier than the Spectra and offers a designated removable area for you to hang business jackets or suits. It's expandability is a useful feature when you need a few extra inches of space.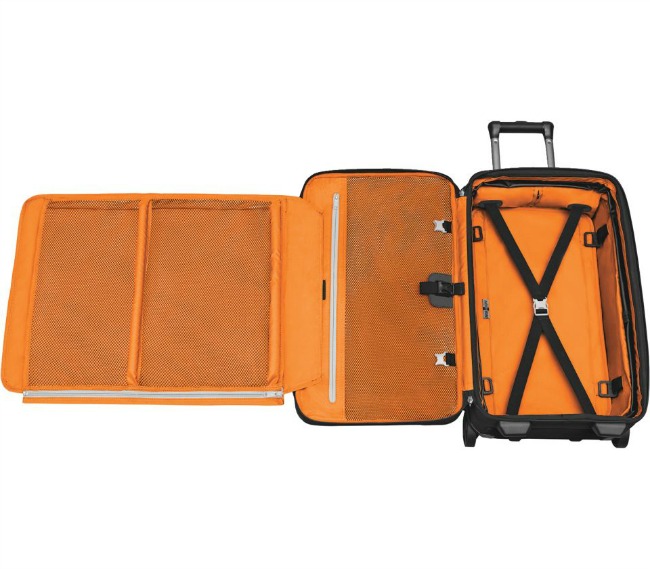 I'm looking forward to taking it with me to Europe this year. An improvement I would make on the design is spinner wheels like the Spectra. Those wheels are a mobility god-send. It makes the luggage feel like it is on autopilot pushing itself.
I regularly show off this feature when I adjust outerwear and papers as I am rushing through the airport.
Travel accessories that protect your identity
As I plan my travels to Europe this year, aside from my luggage piece, I am considering security of my day-to-day items while touring as well as security of my personal information.
Last year I started to learn more about RFID-blocking accessories. I observed a growing number of manufacturers releasing products that offered the feature.
RFID stands for radio frequency identification. Identity thieves utilize technologies that tap into radio waves to automatically identify people or objects. They steal your passport and credit card information without you knowing it. Knowing that there is a risk, I don't travel overseas without using an RFID wallet.
RFID wallets protect your information
This RFID-blocking passport wallet from Lewis N Clark is smart because it allows me to hold my passport, credit cards and cash. It is slim and compact. In black leather, it is a bit masculine for my taste. If they made it in fun colors like purple or red leather, I'd be inclined to carry it around all the time. When I switch out my wallet, admittedly, I am swapping security for fashion.
A multi-functional cross body bag
The cross-body bag is another piece of travel gear that I utilize on those travel abroad trips. The bag has RFID protection in it as well. I like using cross-body bags especially when I am traveling with my kids. It allows me to be hands-free and provides me with better mobility.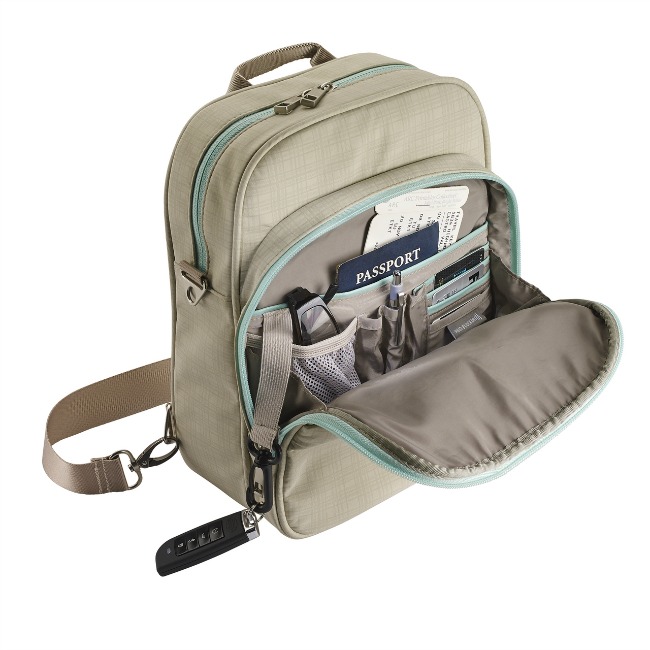 I own several fashionable cross-body bags but this cross body travel bag from Lewis N Clark has worked the best thus far because of its compartments and pockets. You know how I love compartmentalization! For me, the bag is more functional than it is fashionable but it works when I have little hands to hold.
Lastly, I have two new accessory favorites: the Victorinox packing cubes and spill-resistant pouches. I've talked about my love for packing cubes before and why they're a must for the savvy traveler, but the reason why these cubes have won my votes is that they have a separate compartment (there goes that word again) for you to store dirty or wet items. The large cube has a handle which makes it useful for carrying it on its own.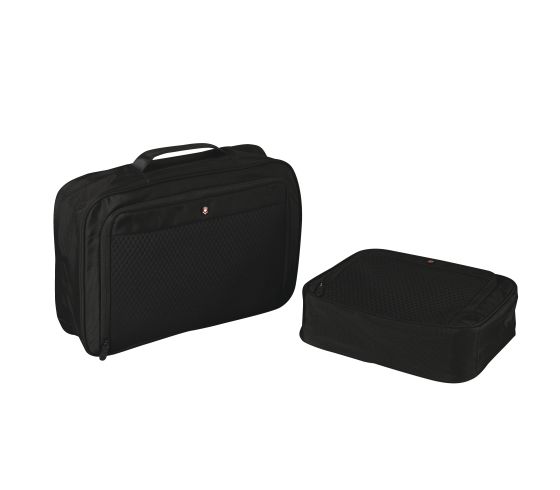 If you need a larger compartment for wet or dirty items, the Victorinox spill-resistant pouches are the bomb dot com. The smaller piece is great for your toiletries that love to spill ONLY when you are in transport, no matter how tightly you secure them.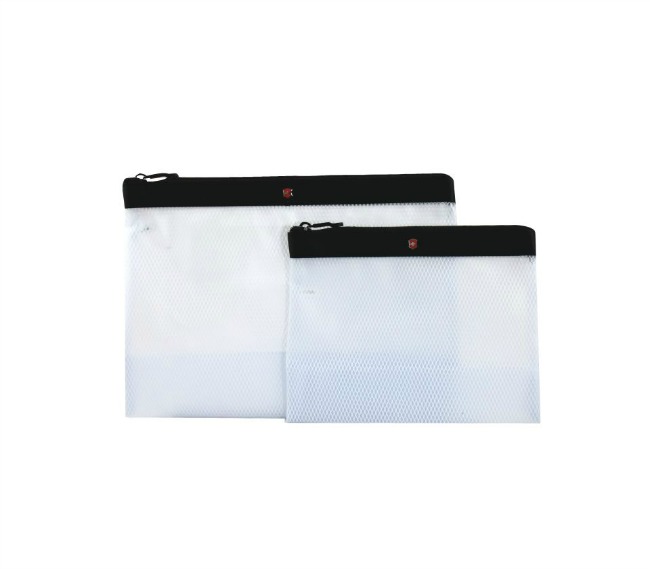 The larger piece is going to work well for swimsuits, wet gym wear and washcloths that never like to fully dry when it's time to pack up.
So there you have it. These items are a few of my Spring travel gear picks. When you see me traveling next I'll either have all or most of these in my arsenal. These pieces make my packing and travel life much easier.
What about you? What's in your bag? What is some of your favorite travel gear? Have you heard of any of the pieces mentioned in this post? I'd love to check out some of your favorites.
You Are Also Going To Love