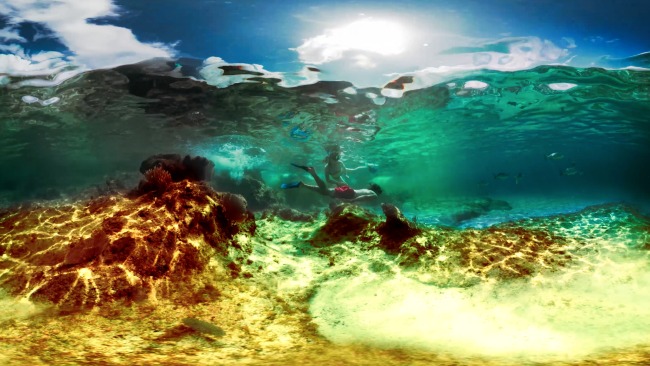 Virtual reality travel will change the way people shop for vacations in the near future. Last year I "traveled" to British Columbia through an Oculus Rift experience. Oculus Rift is a system that completely emerges you into virtual worlds.
This visual tour is unlike anything that the best travel photography or videography can experience. Virtual reality transports you there.
An increasing number of travel brands are seeing the value in virtual reality and the experience that it provides potential travelers. Carnival Corporation is no different.
Carnival Embraces Virtual Reality Technology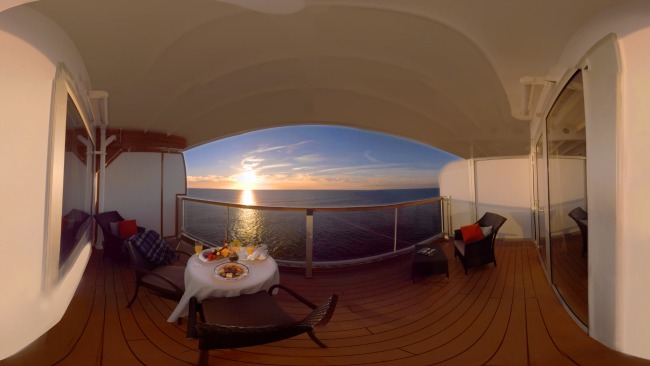 The popular cruise company has teamed up with AT&T and Samsung to use innovative virtual reality (VR) technology to demonstrate a "virtual" cruise experience for consumers. The goal for Carnival Corp. is to reach the broader vacation market and the "new to cruise" segment with an immersive digital demo of the latest experiences available in modern cruising.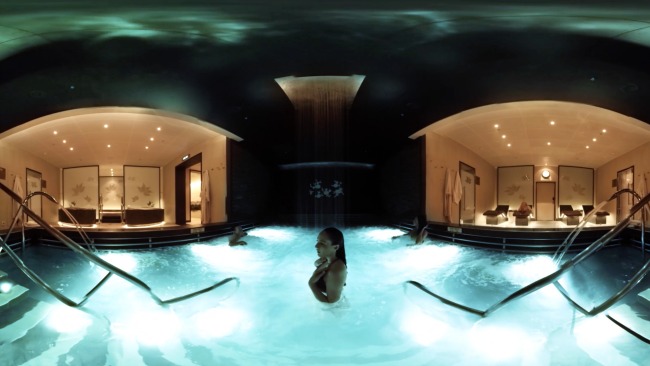 I was never a hard sell when it came to cruising but for some travelers (and you may be one of them), there's too much uncertainty. Now with virtual cruising, potential cruisers can get an idea of what their cruise will be like.
Partnering With Technology Brands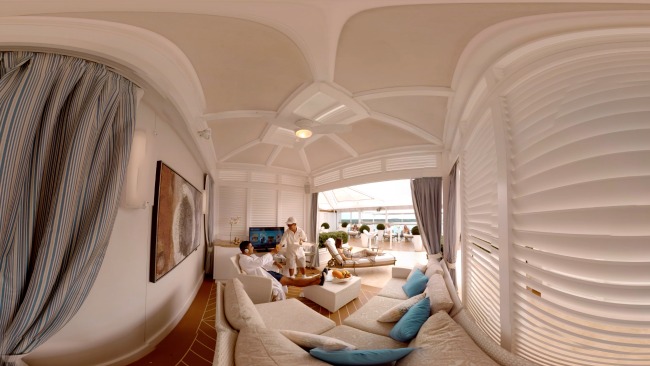 According to a Carnival press release, the partnership uses Samsung's innovative VR headset and exclusive VR content developed by Carnival to reach AT&T customers in 133 feature stores in 37 states with the VR cruise demo and special sweepstakes offers, including a chance to win a free cruise. The demo will also be available in 1,000+ stores nationwide.
Carnival's intention is to use VR tech to grow demand and attract more vacationers to the "virtual" experience of cruising. For people in cold snowy locations, a tropical breeze and beach through a virtual experience will be just what the doctor ordered.
The experience in the AT&T stores allows visitors to walk up to the Gear VR demo, put on the headset and be surrounded by the sights and sounds of a warm and sunny cruise vacation. The virtual reality content is first-of-its-kind and exclusively developed by Carnival Corporation and its 10 global cruise line brands.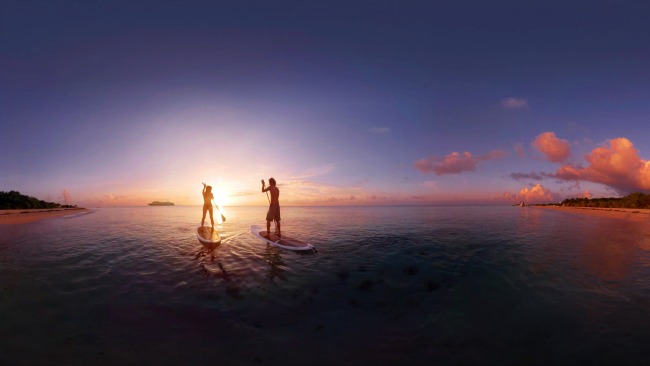 "Samsung Gear VR delivers an innovative way for people to transport themselves to far-away locations from around the world," said Tim Baxter, president of Samsung Electronics America. "Now, people can immerse themselves into a one-of-a-kind cruise line adventure, powered by virtual reality. We are excited to work with the premier brand in leisure travel to bring the complete cruise line experience to AT&T's stores across the U.S."
Virtual Reality Sweepstakes Details
Participants will be eligible to win one of 10 seven-day cruises onboard Carnival Corporation's following cruise lines
Carnival

Fathom

Holland America
Princess Cruises
Seabourn
Aida
Costa Cruise
Cunard
Pocruises
Details on Sweepstakes for 10 Free Cruise Vacations & In-Store Discounts
As part of the ongoing promotion, consumers can enter a Carnival complementary sweepstakes via an in-store tablet or on online at www.vrcruisewlcl.com. Participants will be eligible to win one of 10 seven-day cruises onboard Carnival Corporation's Holland America Line, Princess Cruises and Carnival Cruise Line brands. Contest rules are available at http://www.vrcruisewlcl.com/terms-and-conditions/.
Sweepstakes Period: The Virtual Reality Sweepstakes (the "Sweepstakes") begins on February 19, 2016 and endsMarch 11, 2016 (the "Sweepstakes Period"). All images courtesy of Carnival Corp.
You Are Also Going To Love