Kayaking is our favorite family activity in Charleston
It's been a while since my family and I have gone kayaking in Charleston, SC. We are overdue getting back out on the water. When we go again, I am certain we will have as much fun as we did the first time if not more. Either we'll paddle out further or we'll try something new like kayak fishing.
Kayaking in the Lowcountry has taken off
It's no surprise that kayaking in Charleston has become even more popular. The city itself is increasingly popular. Every year Charleston is named to a "best travel destination" list in one publication or another. With that designation comes an increase in tourism as well as a demand for a variety of things to do in Charleston.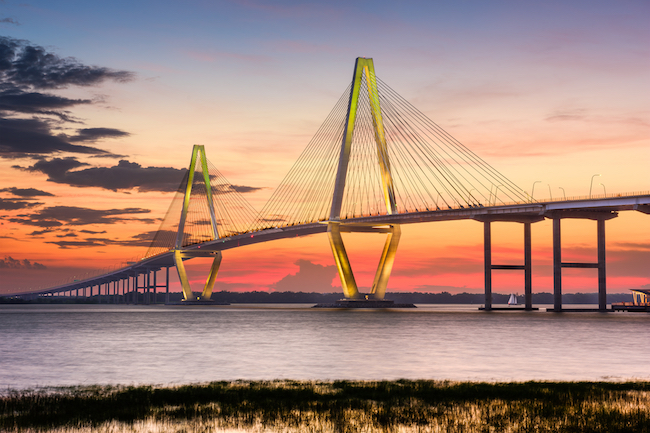 The city is known not only for its architecture but also its beautiful waters. And because 14.5% of Charleston's 127.5 square miles is covered by water, people want to be on it.
What better way to get up close to the various waterways in Charleston than via kayak?
I sat down with a Charlestonian, my brother-in-law to learn more about the rise in kayak fishing. He is a former Marine, avid outdoorsman, and super knowledgeable local who grew up in Charleston and knows every creek, crook and bend in the area. I couldn't ask for a better subject expert.
Kayak fishing in Charleston SC is popular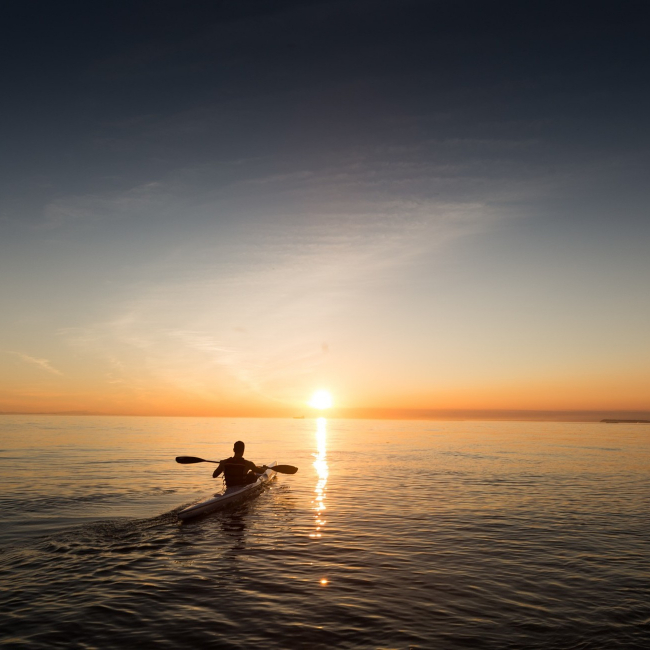 According to my brother-in-law, kayak fishing in Charleston has become particularly popular amongst people who love being out on the water and fishing. It provides accessibility to the waters because there are so many places in Charleston to go fish.
There's also a high probability of wildlife encounters when you're out fishing from a kayak. You can spot dolphins, a variety of bird species, turtles, and other wildlife.
Now that we know the why of kayak fishing in Charleston, here are the 10 things to know about it.
1. Benefits of kayak fishing vs traditional fishing from a boat?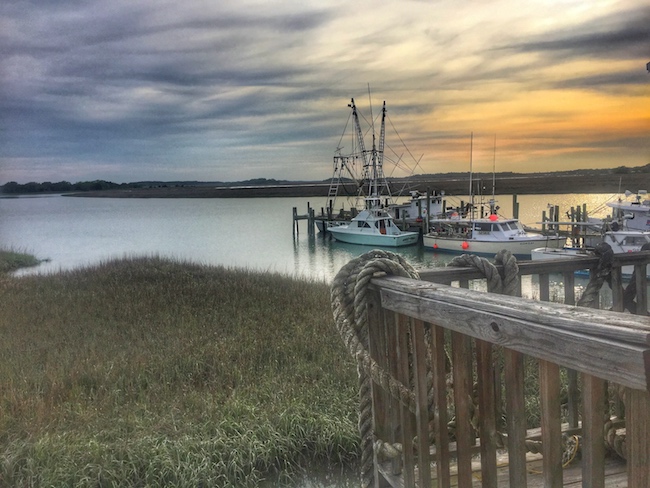 Accessibility and cost are the biggest differences between traditional fishing and kayak fishing.
People fish from docks and piers and think to themselves "if I could just get over there to fish." But if you don't have a boat you can't do that. With kayak fishing, you don't have to worry about the expense of a boat, fuel or a trailer.
You can take a kayak, throw it on your car, and launch it in the water just about anywhere.
Kayak fishing comes with its own demands. It is an industry in and of itself. Remember, there are people who own boats but still have kayaks because they want to be closer to the water.
When you fish from a kayak, you can sneak up in little areas emitting less noise than you can when you fish from a boat.
2. What special equipment do you need?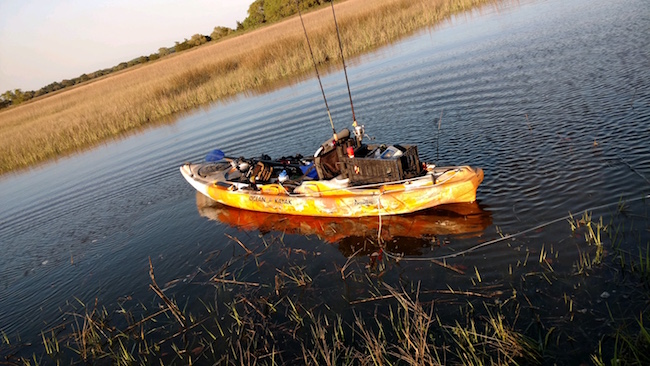 Aside from the fishing gear, you need all the things you would take for kayaking:
You have to get creative here where you have to have your things accessible and contained in your kayak. There are so many configurations for rigging your fishing kayak.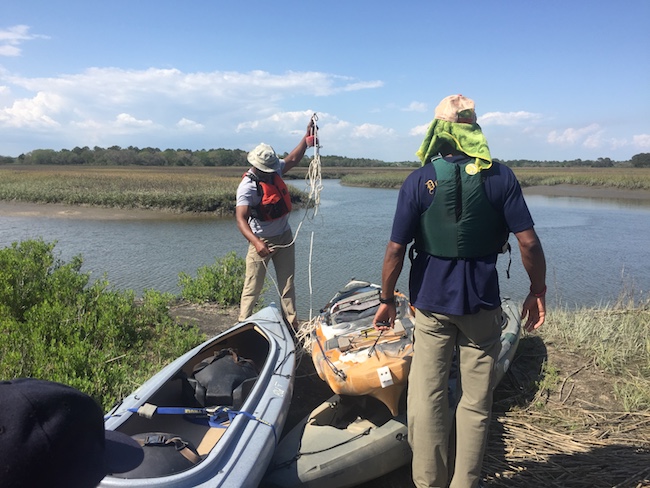 There are lots of tips and tricks for holding on to your stuff while you fish.
A lot of people tie their fishing rods to the kayak because if you get a bite, the fish could pull the rod out of your hand. Stakeout poles or power poles (a motorized fiberglass pole that you stick in the mud which holds you in place) could be advantageous.
Other accessories for your kayak fishing excursion could include:
batteries
lighting for nighttime fishing
electric motors
3. What tips do you have for beginners?
If you are brand new to kayaking, go with someone if you're going to add fishing to it. You want to have somewhat of an idea of what you're doing.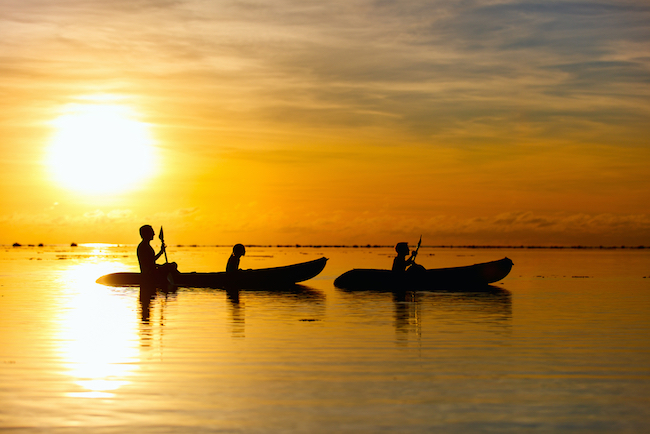 Don't do anything or change your kayak until you fish in your new kayak. Then you will know if it will be nice to have something else on your kayak.
Here's why.
If you add equipment to your kayak, most times you have to drill holes in it. Remember, the kayak is plastic so you only want to drill holes once.
When you're out on the water, think about where you would want to have your accessories. Go to Meetup groups, clubs on Facebook and forums to ask questions.
There are different techniques for fishing. Some people will drift and put their lines out. Some people will anchor and use an anchor line, trolley where they can sit over where they want to fish in a specific spot.
You can not paddle and fish at the same time. Unless you are repositioning – this is really for those people are more advanced and are using pedal kayaks where you can kick with your legs, a steering knob — this is an entirely different can of worms.
Go out with a guide if you are new to kayak fishing in Charleston's waters. You have to have knowledge of currents and tides. Or else if you don't, you will find yourself in trouble very quickly.
4. Do you need to know how to fish?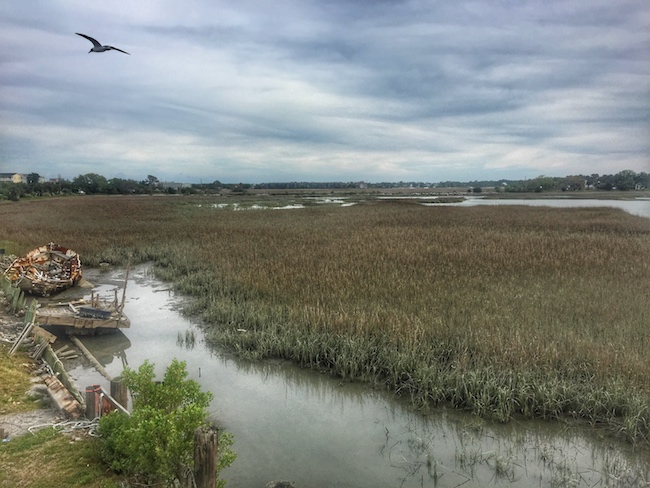 Successful fishing requires a bit of technique, location, and luck. Someone who has never fished before can have a good day.
In short, you need to be at the right place at the right time – especially when you're kayak fishing in Charleston. The good news is that you don't have to know how to fish to enjoy the activity.
5. Best areas for catching fish?
This is subjective as far as fishing goes. You can fish almost anywhere around Charleston.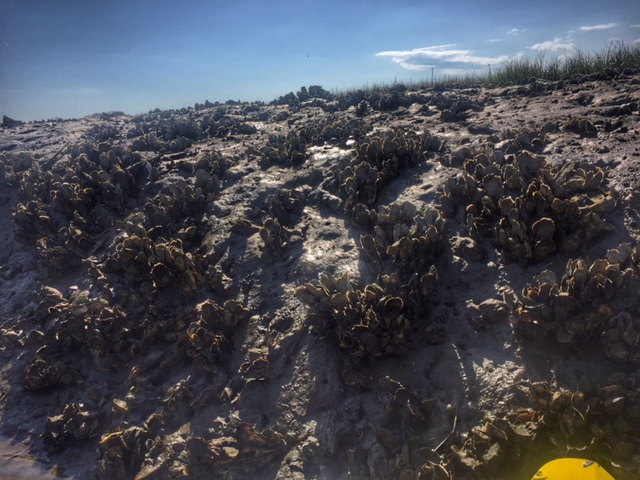 There are a number of tidal rivers in Charleston to explore, including:
You need to know what to look for. Fish like to congregate around structures, docks, in deep holes, and by oyster beds.
Start asking questions if you don't know the area and don't know what to look for. Usually, you find the deep holes around bends in creeks. Fish around shipwrecked boats (some can be found in the Cooper River, Folly River, and Ashley River) or along the shoreline.
In order to isolate the best areas to catch fish, it's important to have some kind of knowledge around where fish congregate.
6. What type of fish can I catch around Charleston?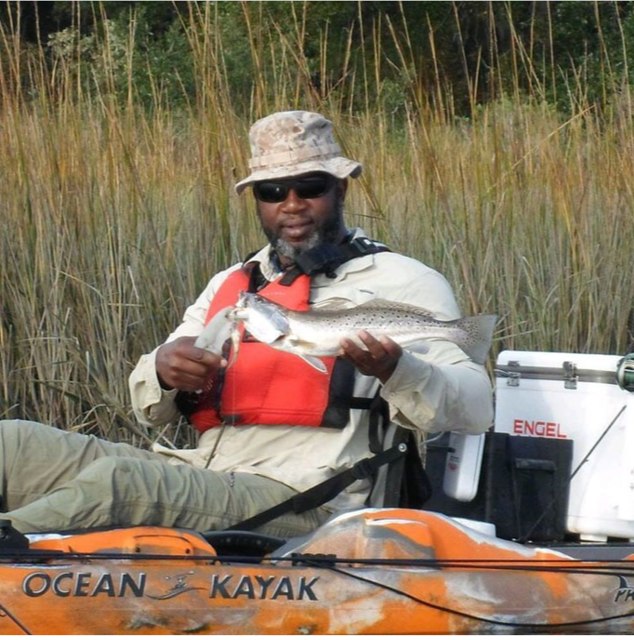 What you will typically find in saltwater is redfish, speckled trout, flounder, black drum, sheepshead but there are many other species that have been caught.
Bass, bowfin, catfish, and panfish (which cover special species) are what you will typically find in freshwater in Charleston.
7. Is this a safe activity for kids? What's the youngest recommended age?
Again this is subjective – it all depends on the sophistication and savviness of the child.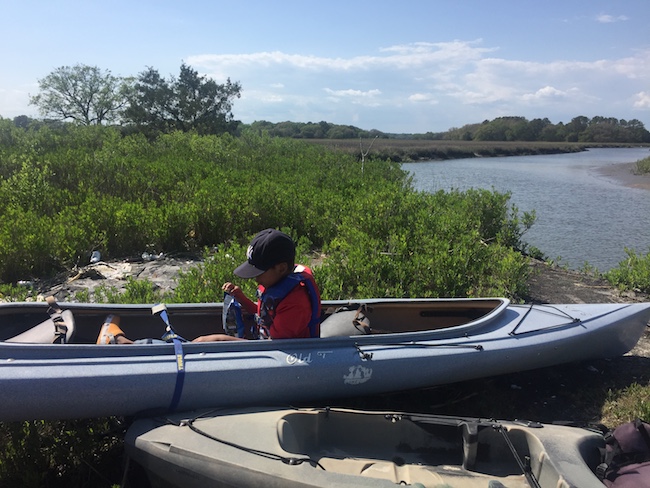 The child would need to have a lot of confidence and have been taught how to manage a kayak (and themselves in the kayak) well. The biggest challenge for a child would be if they fall out of their kayak and need to get back in. Typically an 11- year old and older would be a good age but again they could be younger. You know your child's abilities best.
8. Best time of day to catch fish?
Typically going out early on the water is better but it depends a lot on the tide.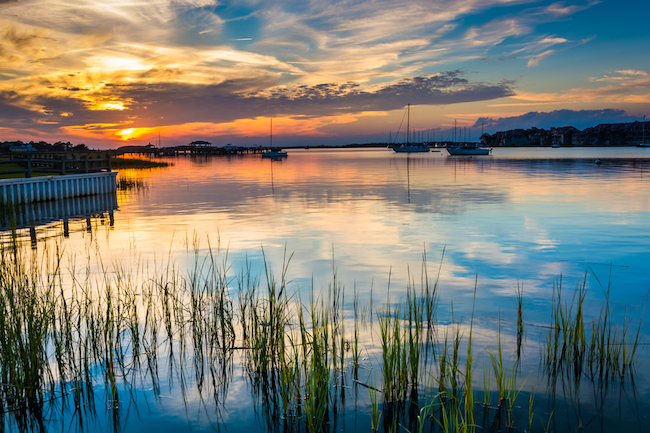 This is where the knowledge of the waters and the tide comes into play. It can get complicated.
Depending on the tide, you're gonna find particular fish in particular places. You just need to know what you're looking for. For example, in high tide, you'll find red fishtailing (tails are out of the water, heads are down) in the marshes looking for food to catch. On low tide, you may find the same redfish in a deep hole. You'd just change up how and where you are trying to catch the fish.
9. Should I be worried about sharks? Where are sharks typically seen?
Very rarely do you hear about shark encounters. When they do come around they go about their business. You could see small ones but they are nothing to worry about.
10. How much does kayak fishing in Charleston, SC cost on average?
A kayak tour generally runs about $40. About 2 hours. So if you're going to go fishing add on top of that, especially if they are providing the equipment and bait for you to fish.
Kayaks allow just about anyone to get out on the water when they want to. Add fishing to the mix and it becomes a great equalizer for people who may not have the resources to rent a boat for more diverse fishing experiences.
Kayak fishing looks like an incredibly fun activity if you're visiting Charleston, SC and you're looking for an outdoor activity to enjoy. Even if you don't catch fish, you have plenty of Lowcountry scenery to explore via your kayak.