The Hotel Monaco in Baltimore hosted my family for a one-night stay in order to review their product. Visit Baltimore supplied me with passes to local area attractions. This is not a compensated post. All opinions expressed are my own.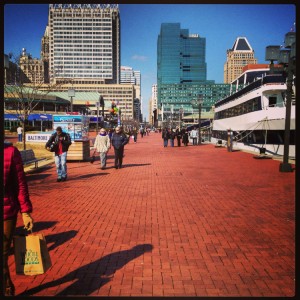 When the school year is in full swing and the kids aren't due for a holiday, we tend to shake things up around the house when it comes to travel. Keeping my mind on my money and my money on my mind, I stay on the lookout for things that the family can do locally as well as day trip options. When your wallet is tight or you're short on vacation time, staycations are the way to go. 
I've said it before and I'll say it again: If you need to save on travel expenses, explore your backyard.
More: Saving on Travel – Three Tips For the Family
Staycations Rock
People underestimate the value of the staycation. Travel is whatever you make of it and you can't always make it half-way around the world with your kids. Most of the times, children aren't even concerned with the "where", they're more concerned with the "what." They want to know "What are we doing today?" "What are we eating today?" "What does the hotel have for us to do?" The destination is just an added bonus. 
Last week, ahead of what I'm guessing will be a busy summer filled with travel, and in honor of the break in the weather, we decided to explore our backyard in Baltimore. I've written about things to do, see, and eat in Baltimore for the past several years for two separate online publications and I still haven't done it all!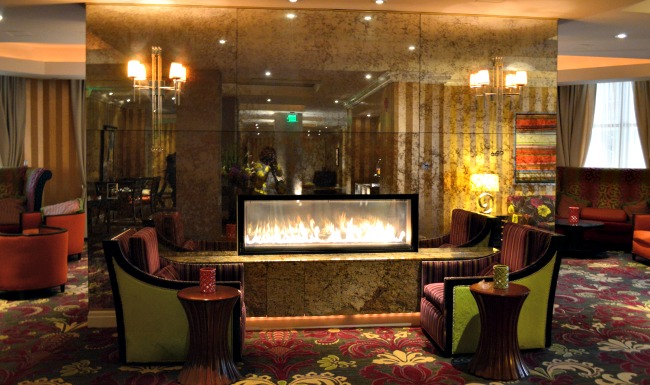 Our first stop was the Check-In desk at the Monaco. I visited the hotel earlier in the year and when I saw that they had family suites with a separate kids' room complete with bunk beds and an Xbox, I knew that we had to stay here.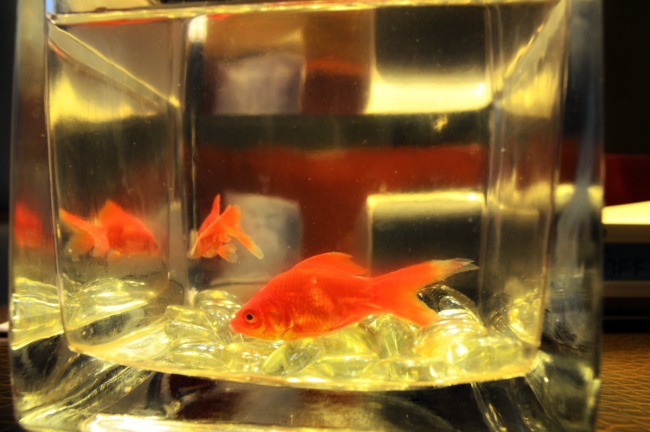 I was also sold on staying at the Monaco Baltimore after my February stay at the Monaco Independence Park in Philadelphia. I enjoyed an adult wine hour in the hotel's cozy living room an hour after the kids' "happy hour", complete with candy, snacks, and games.
More: Philadelphia Hotel Monaco Family Fun Night Package
The Monaco Baltimore doesn't offer a separate kids' hour, however, they have the games set out, Goldfish snack packs (a nod to the borrowed pet you can place in your suite), and GoGo Squeeze applesauce pouches. I carried snacks up to my kids and opted to spend my hour alone, enjoying a glass of wine.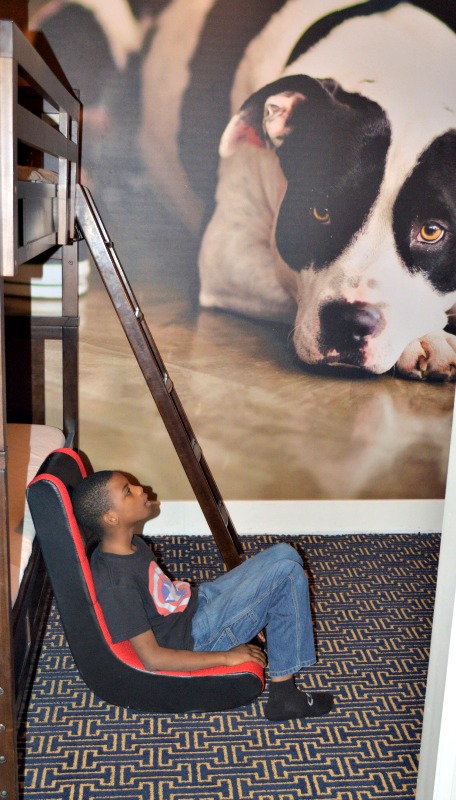 They were content with hanging out in the room, playing on the Xbox after a fun afternoon in the Inner Harbor.
Baltimore Family Activities
There are several attractions that you can visit with your kids within a 1-mile radius in Baltimore. A few blocks away from the hour, you have Port Discovery. Next to Power Plant Live, this children's museum is all about the kids. It is interactive and engaging from toddlers up to school-aged children. It is definitely one of my favorite attractions in the city, specifically because they set aside special Autism days for kids like my youngest to enjoy.
In addition to Port Discovery, other attractions include: the Baltimore aquarium – the most popular attraction in Maryland; Historic Ships in Baltimore; Ripley's Believe it or Not!; the Maryland Science Center; the Star-Spangled Banner Flag house; the Walters Art museum; Urban Pirates; Federal Hill Park and more ideas available on Visit Baltimore's site.
More: Sneak Peek At Baltimore Family Travel
This time around we decided to go to Ripley's Believe it or Not! The oddities in that museum are very entertaining and kids have opportunities to engage in interactive exhibits. Our favorite areas were the Mirror Maze and what I'd like to call the disco dance room, complete with a strobe light and dozens of mirrors.
Pricing: See everything (maze, odditorium, 4D theater) for $25.99/pp or pick 2 attractions and pay $22.99.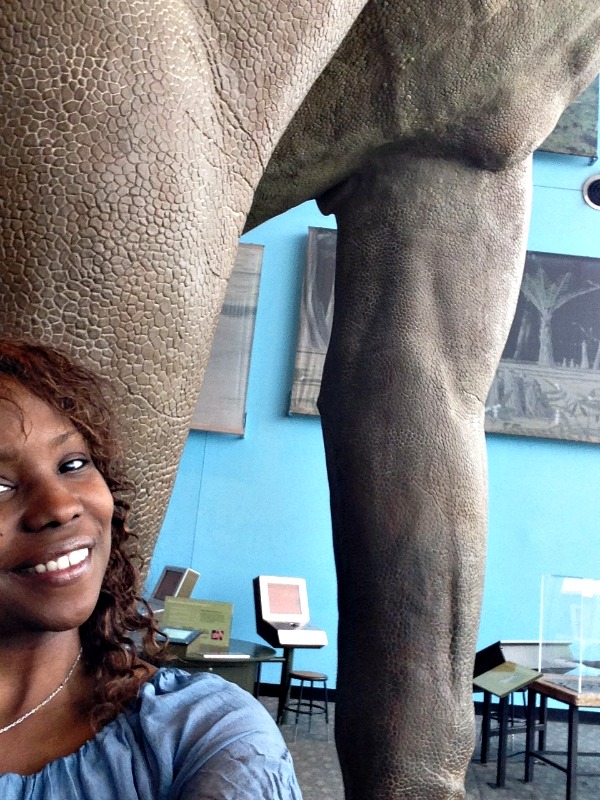 On Sunday we checked out the Maryland Science Center, a top-5 for me as far as Baltimore family travel attractions go. The Science Center is another totally interactive place for kids to explore. It's diverse enough that adults can learn something and be engaged as well. This is a stark difference from Port Discovery. Three floors of science fun kept our whole family engaged for hours. We left with a new piece of knowledge and a need to feed our hungry stomachs.
Pricing: See everything at the Science Center (exhibit halls, planetarium, demo stage, IMAX) for $22.95 (13-61) and for $19.95 (3-12).
I Heart Kimpton Monaco Hotels
One of the many perks of the Hotel Monaco Baltimore is the building's rich history. The story behind the building is mapped out in the hallway just before you check in. It's worth a stop and a read.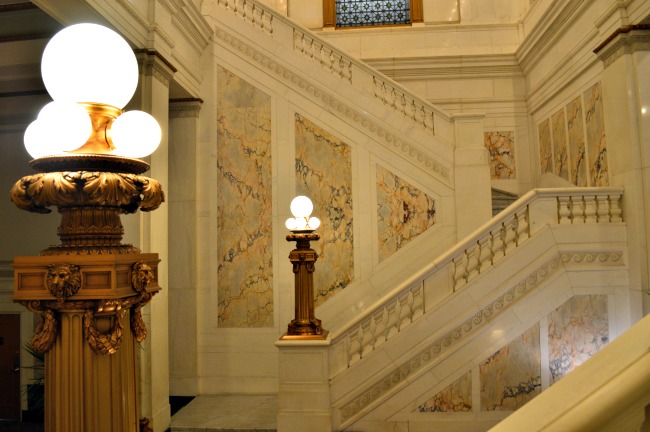 The hotel houses 202 rooms in the historic B&O Railroad headquarters. As soon as you walk in you get a sense of the grandeur of the building. A grand marble staircase, ornate oversized crystal chandelier, and early 19th century craftsmanship at every turn are an elegant contrast to the luxury modern decor that you'll find in the hotel's suites, living room, check-in and common areas. 
Here is my complete list of "thumbs-up" for the Baltimore Monaco: 
Proximity to attractions
Adult wine hour, kids treats, and board games
Family suites with separate kids' bunk beds, Xbox system and games
Borrow a goldfish for the night
On-site restaurant
The next time that you're visiting Baltimore for a solid few days of family travel fun, whether for vacation or staycation, consider the Hotel Monaco Baltimore for history, comfort, and a well-rounded family experience.