Earlier this year I mentioned that I'd keep my eye out for specials and ways to save on travel. With fuel costs up 13% since that January post, the need for savings has become even more relevant for families looking to travel. Road trips and air travel have become more expensive, thwarting the hopes of some families to get a little much needed R &R.
I've never been much of a coupon-clipper. I admit the thought of going through the weekly circular or Sunday newspapers makes my eyes roll. It seems like such a tedious task, robbing me of precious minutes to do something else. And there's usually not that many coupons for the stuff I buy. However, last week, I found several coupons lying around. When I got up to the register and the cashier rang me out, I realized that I was over my grocery budget. "Darn it!", I thought. By the time she scanned all my coupons, I saved $30, coming 4 cents under budget! Ding Ding Ding! I was so excited. It was like somebody handed me $30. Actually, they did! I might be a new convert and may find coupon-clipping fun.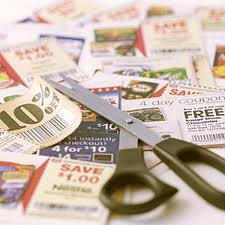 All this goes to say that many of us will be looking for ways to save in order to continue living the way we have in the past. Here are some ways that families can save on travel:
Traveling during the off-season – Besides there being less crowds, prices tend to be lower across the board. Airline tickets as well as hotel prices can be significantly cheaper during non-peak travel. Consider doing a staycation when everyone else is on Spring Break or Christmas vacation. Not every destination has the same peak travel season so, even if you don't want to do a staycation when it's your child's Spring Break, research to see what destination may have low visitor rates during that time and go there. I can tell you where you shouldn't go this time of year if you're trying to avoid the crowd: the Disney World area!
Vacationing with another family or 2 – Lodging is a large part of overall travel costs. Going in on a vacation home with another family can easily lower the total cost of accommodations. A 5 bedroom home for a week is often the same price as a two-bed hotel room for the same time period.
Use deal sites or even coupon sites like Expedia.com coupons. This is a great resource for finding savings on travel. The site has a variety of discounts and promo codes that may come in handy. Deals are refreshed often so you'll need to check back regularly You'll find savings on resorts, all-inclusive vacations, hotels, cars, and other travel products within the Expedia portfolio.
As much as some of us aren't willing to change our grocery buying habits, there are those of us who don't want to eliminate our travel habits. And I don't think we have to. We just have to change them and figure out new ways to save, possibly doing things we once thought were inconvenient.