Two weeks ago I spoke at New York Travel Festival, a weekend travel event for travel industry, media, and consumers to gather and discuss the inspirational aspects of travel. It's also an opportunity for travel industry folk to learn from and workshop with one another.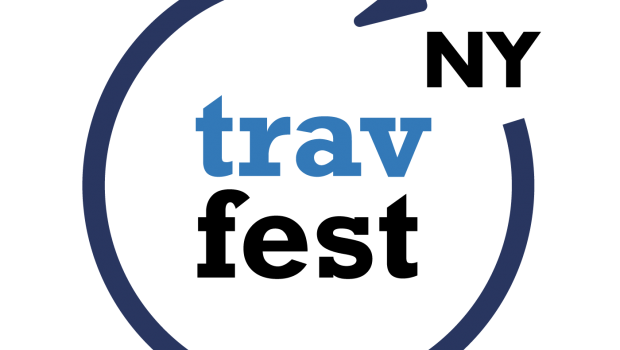 My Panel
I sat on a panel with two other family travel writers discussing ways to make a better family travel product. We all were in different stages of parenthood, one speaker has an infant, another teenagers, and myself my 6 and 10 year olds so our workshop provided a more three dimensional look at what families need to improve the vacation experience. As a very brief synopsis of our three points of views:
More sensory experiences for infants and toddlers.
Educational and transformative experiences.
An updated and expanded view of the family unit.
If you take a look at the slideshow accessible at Creating A Better Family Travel Product, you'll see my specific speaking points, so I won't bore you by recapping everything here.
What's the Point?
My point in writing this post is to share with you why I enjoy travel shows similar to New York Travel Festival, and why you should consider attending a local one.
There's usually an educational component to these travel shows, whether it be about new products or industry trends.
Travel shows provide a unique opportunity for intimate interaction with industry experts. A young woman was able to pull up a chair and sit with me and pick my brain just the same as I was able to chat with Samantha Brown at the D.C. Travel and Adventure Show four years ago.
You'll get the chance to hear at least one inspirational story and may consider new travel possibilities.
(This may be the best part) You usually have a chance to win free travel, products and prizes, or book discounted travel.
I had the pleasure of working with the Omni Hotels and Resorts in awarding a free night's stay to one lucky attendee at my panel discussion. You may have seen me write about Omni properties several times. I view Omni as a brand that "gets it" when it comes to family travel, so I thought a stay at one of their properties was a befitting reward.
Takeaway
Travel shows are great resources for travel inspiration, discount travel, and possibly a free night's stay at a luxury hotel. If you're in the market for any of the above, grab a ticket for the next show nearest you and share with us your experience.
If you've attended a travel show in the past, please share your experience in the Comments below. I'm always grateful to hear your thoughts.