The Carnegie Inn and Spa is a perfect retreat for couples, adult family members, and girlfriends. This bed and breakfast-style Inn is designed after Scottish country inns and breathes relaxation, and romance.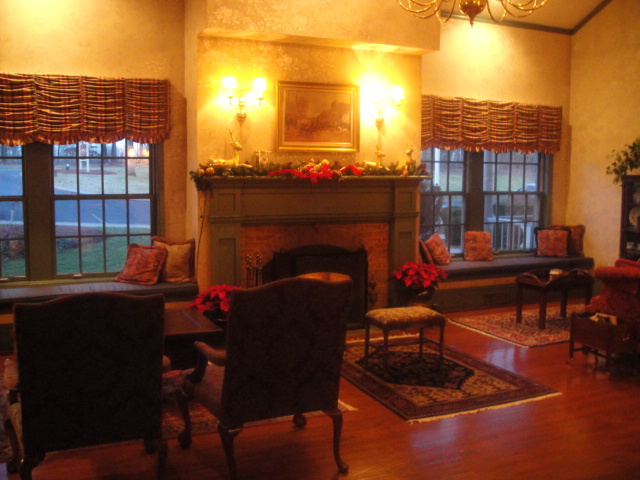 Although my children accompanied me to the Carnegie Inn and Spa, understand that there are other hotel choices in the State College area that are better suited for traveling with kids. I couldn't help but laugh when my son remarked, "ooh, fancy." I translated it as "this is great, but where's the pool?" Unfortunately, for his sake, there wasn't one but that was quite alright by me. It meant that mommy and daddy were actually going to get a chance to sit down and take a load off. He and his brother had to entertain themselves another way.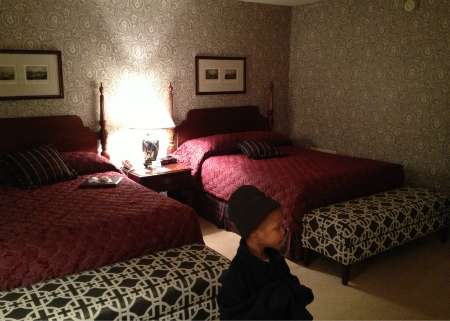 Our double-queen room was spacious, a decent size if you insist on having kids in tow. After our three-hour drive from Maryland, the plantation-style rice beds welcomed us with fresh in-house baked cookies and rich, comfortable bedding, as well as end-of-bed benches, perfect for sitting. An armoire with a tube television stood against a parallel wall – a good location for watching TV in bed, on the couch, or from the writing desk, set back in an alcove with a window. Another recessed area, adjacent to the sitting desk, housed the room's heating and cooling unit. After my eyes finished their dance on paisley linen wall paper, checkered throw pillows and other old country style patterns in the room, I notice all the archways and angles that make the space even more interesting.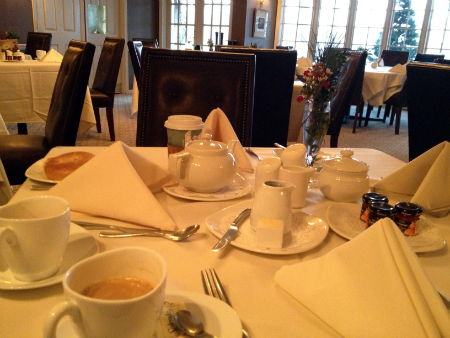 Breakfast at the spa is complimentary for guests and it's not just some continental breakfast. It's a full breakfast, made to order. My boys tried the french toast topped with fresh whip cream and strawberries. I have to admit that I probably enjoyed it more than they did while my husband was very happy with his garden omelette. I think the best part of breakfast at the Carnegie Inn is the view. The dining room overlooks the adjoining golf course, which, at this time of year, is vacant and fresh with cold morning dew.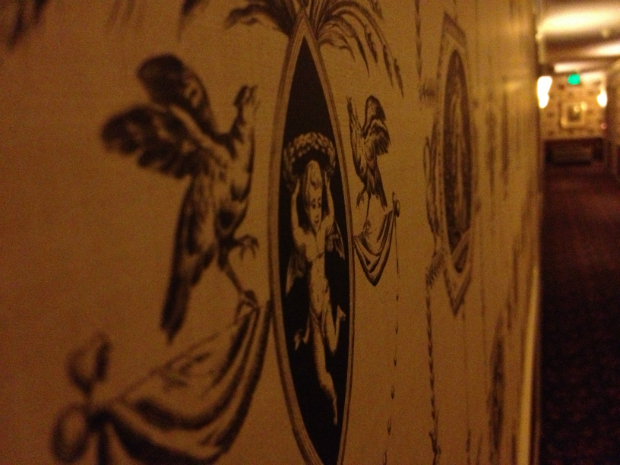 There are all these different nooks and crannies worth exploring around the Inn, even with your kids. My son had a good time walking with me to the West Wing to discover an elevator on that side and a third floor. Our wing was the smaller of the two with just six of the twenty rooms that make up the Carnegie Inn. We also had the spa on our side.
There are a number of things to do in the State College area, outside of Penn State. If you decide to do something off the beaten path from the more popular Pennsylvania cities and attractions, visit State College and stay at the Carnegie Inn. Kids in tow, or traveling solo, you will not be disappointed.
Disclaimer: The Carnegie Inn and Spa hosted my family for the weekend during our visit to State College. All opinions expressed in this post are entirely my own.