My 8 year-old loves Legos. I can not start this conversation any other way but to say that. Anyone who knows us well or has bought a birthday present for my son, understands the significance of this visit for him. In his world, nothing else about our trip to Kissimmmee mattered besides visiting Legoland.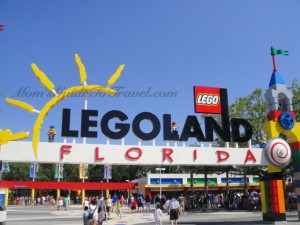 The day of our visit, he woke up with a smile and energy that could've easily competed with the brightness of the sun. His excitement was infectious! Admittedly, I caught the bug, and as we drove towards the park from Kissimmee, I scrambled in the passenger seat, hastily getting our agenda organized.
I'm forever grateful to have had an important resource: the Planet Explorers travel guide to Legoland. Although the guide is geared towards my son, it was very useful for me when it came to navigating our game plan. The theme park's map acted as a supplement instead of the primary resource. I prioritized the rides, attractions, eating, and show schedule. I made no qualms about being on a mission – my husband thought I'd lost my mind.
The thing you have to remember about Legoland is that you have to be efficient with your time if you want to complete as much of the park as possible in one day. That's all we had. In addition, unlike Disney World or most of the other theme parks, Legoland isn't open all hours of the night. They keep business hours: 9-6 – sheer torture for the Lego enthusiast who'd like to see the sun rise and set in Legos. Strapped with our itinerary and map, we arrived a little behind schedule (10ish), but we were on a mission: SEE IT ALL. We would not be defeated.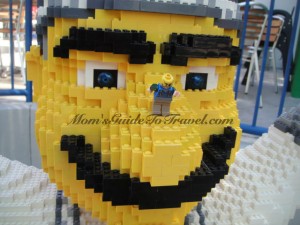 I liked Legoland for several reasons: It didn't seem crowded – I had elbow space when we walked. If we stood on a line, they went very quickly. I appreciated the appointment system of their Guest Assistance pass. The park is filled with educational elements in and outside of the Imaginarium. Miniland is simply breathtaking and unbelievably awesome.
Based off the suggestions of my Planet Explorers guide, this is what our itinerary for the day looked like:
Leaving there, I felt accomplished, like we had seen 93% of the park. That's a feat for any parent with small children, visiting a park for just one day. When we left, my son told me, "Mommy, I want to live at Legoland." He said that the day was "the best day ever!" His expression was pure euphoria. He thanked me several times for taking him there and I believe he even said "epic". Though it's not my favorite expression, I thought it was appropriate for him on this day. Can't begin to explain to you how warm I felt making his Lego dreams come true.
I was provided 2 complimentary tickets to Legoland. All comments and opinions within are my own. Planet Explorers provided me with a complimentary copy of their Legoland Florida 2012 Guidebook for review.