This is a guest post from Cher Murphy of CherMurphyPR.
Summer is a time for travel for millions of Americans, many of whom make their way to Washington D.C. With so much to do in the area, it's a challenge for tourists to identify the best ways to make the most of their time. While some things will always top the list, such as visiting the White House, there are several other things that people will not want to miss this summer.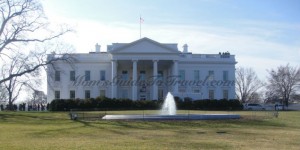 "The Washington, D.C. area is filled with so many amazing things to do and places to explore, it's sometimes overwhelming for people who are coming here for the first time," states the Janine Vaccarello, COO of the Crime Museum. "The more you can narrow down the scope of your interests when visiting the area, the more you will be able to cover. But you simply can't go wrong by visiting this region in the summer."
Here are eight things you can't miss when visiting the Nation's Capital this summer:
Crime Museum. We are a nation obsessed with all things crime-related. From the nightly news to crime shows and beyond, we have a thirst for learning more and getting inside the mind of a criminal. This summer, visitors of the Crime Museum can check out the regular exhibits, including a CSI lab and over 600 artifacts, as well as new featured exhibits focused on John Wayne Gacy and the Unabomber.
Walk through Georgetown. Visitors marvel at this area of the city, where people can walk down the historic streets, shop, and enjoy the atmosphere. Plan to spend a morning or afternoon simply walking around, visiting the shops, enjoying a bite to eat, and admiring the history.
Take a hike. Leave the concrete behind for a few hours and take a hike at Great Falls Park. With wonderful views of the Potomac River, visitors can hike, rock climb, kayak, and more. It's a great way to get some fresh air and see the beauty of the land around the nation's capital.
Visit Mount Vernon. Nobody can visit Washington D.C. without thinking about our first President, George Washington. Plan to visit Mount Vernon, his 14-room mansion and estate, and take your trip back to the 1770s. The history in this place will make you glad you put it on your list.
Arlington National Cemetery. We all know that many soldiers have died to protect our freedom. With July 4th in mind, stop by this final resting place which four million tourists visit per year. It's a stop you will not soon forget.
African American Civil War Museum. Learn about the rich history and involvement of African Americans during the Civil War. This museum opened just a year ago and highlights their contribution, as well as their role in abolishing slavery.
Martin Luther King, Jr. National Memorial. The memorial honors the late Dr. King and is located between the Lincoln and Jefferson Memorials. This memorial officially opened last summer.
U.S. Capitol Building. Taking a free tour of the capital building is a must for all visitors to the area. Just be sure to book it prior to your trip, because they tend to fill up quickly.
"Of course, there are plenty of attractions to choose from, but these are ones you will want to add," adds Vaccarello. "In addition to providing some historical references, they will also provide you with entertainment and a great all-around family vacation."
On top of their regular offerings, the Crime Museum also offers a variety of summer camps for kids, including a CSI Boot Camp. In May 2012, a temporary exhibit focusing on Crimes Against Marine Life will unveil within the museum. For more information on the museum, including exhibits, directions, and hours, visit www.crimemuseum.org.