Today I had the pleasure and honor of traveling to one of the most popular destinations in all the land – 1600 Pennsylvania Avenue. I attended a Moms briefing at the White House coordinated by the EPA and Mocha Moms, Inc., an organization that I've been involved in for the past 7 years where I've held leadership positions and served.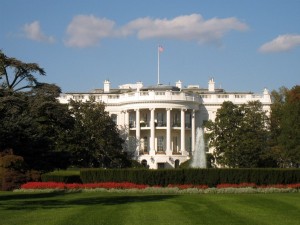 The Moms Briefing at the White House was an historic event. I don't usually talk politics but I gotta be honest, this event would probably never have happened if we didn't have a black president and probably won't happen again under the leadership of someone else. It was definitely a noteworthy day for myself and the other moms in attendance.
WHO WE MET
We enjoyed a private audience with the following White House staff and administrators:
Dr. Nadine Gracia, Deputy Assistant Secretary for Minority Health, Department of Health & Human Services
Jocelyn Frye, Deputy Assistant to the President and Director of Policy and Special Projects for the First Lady
Cecilia Munoz, Director of the Domestic Policy Council
Tina Tchen, Assistant to the President and Chief of Staff to the First Lady
Stephanie Owens, Deputy Associate Administrator, Environmental Protection Agency
Tyra Mariani, Deputy Chief of Staff, Department of Education
John Carson, White House Director of the Office of Public Engagement
WHAT THEY SAID
Here are just a few soundbites from the day:
"The first two years of a small business are most critical." – Cecilia Munoz
"The number one way people can find out how the affordable health care act can help them is not through the Washington Post or New York Times who are gonna focus on the politics. It's through word of mouth. More people need to believe they can make this country stronger and doable." – John Carson
"Incredible obstacles are opportunities for greatness." – Karyn Parsons (actress, Hillary from the Fresh Prince of Bel Air)
"Parent engagement is necessary for Washington to get things done." – Tyra Mariani
MOVING FORWARD
We wrapped our day with a brief Town Hall meeting with EPA Administrator Lisa Jackson. Unfortunately, because of time constraints, only one of our members had an opportunity to ask her a question and my burgeoning one, had to wait. If she so happened to be reading, this is what I'd ask her: As instances of autism are increasing and some argue that the issue is environmental, what studies are being conducted to find out the environment's role in the equation?
I learned that the administration really wants to listen to the people. The Office of Public Engagement is working hard to give Americans a chance to lend their input and be heard. I appreciated this rare opportunity to voice my opinion at 1600 Pennsylvania Avenue – an experience I know most will never have. Yet, as wonderful as the opportunity was, I know that I was sitting in a room of people who support me and understand my frustrations. The people that really need to hear what us Mom citizens had to say were behind closed doors over on Constitution and Independence avenue. Lucky them.
WHAT WOULD YOU ASK?
As a student of public policy, I enjoy observing the process. However, as a member of an under-served population, I don't enjoy the stalemates in some of the progress. But alas, this isn't a political blog so I won't get into that here. Governance is all about engagement, discussion, and problem-solving – too little of which is being done today. On this special occasion, I will ask – If you traveled to the White House and had an opportunity to sit in front of administrators, what would you ask? What would you say? Please keep it clean – I may not be able to control policy-making, but I do control the power to delete.
Ask away, you never know who may be reading.