Everyone knows that the nation's capital is full of drama but how many actually travel here to watch it? The average visitor would be pleasantly surprised to find out how much real theater takes place on a traditional stage. And families traveling to D.C. will be happy to know that there are other culturally-enriching things to do with their kids.
When you think of Washington, D.C. what are the first places that come to mind for things to do or see? Now, no answer is the wrong answer but most visitors think of the White House, the Smithsonian, and a slew of other national monuments. These are Washington's iconic symbols and are what usually top average online guides. Aside from the Kennedy Center, many tourists don't think of D.C. as a travel destination to see a stage show.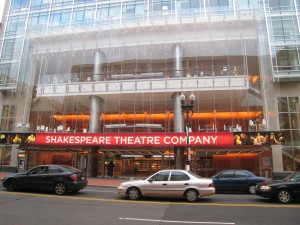 However, D.C. is on its way to becoming a viable theater destination.
As I mentioned in my previous post, this past weekend I had an opportunity to check out the D.C. Arts on Foot festival on a trip sponsored by the Shakespeare Theatre Company (STC). I saw a preview of several upcoming shows including the possibly Broadway-bound Oklahoma and the popular world-touring FELA! Hosted by STC at its Sidney Harman Hall, approximately 18 companies previewed their upcoming fall performances. These presentations ranged in variety from flamenco dance, ballet, opera, and hispanic theater, to name a few. I also had the opportunity to see a bit of classical theatre, catching the STC's 25th anniversary season-opener, The Heir Apparent, an adaptation of the French farse.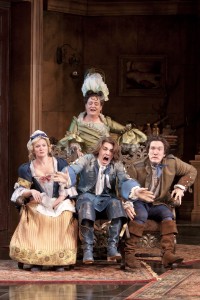 I'll be honest with you – I did not know that D.C. had so much to offer in the area of theatre and performing arts. I'm that biased New Yorker who only looks for theatre on Broadway. Shame on me.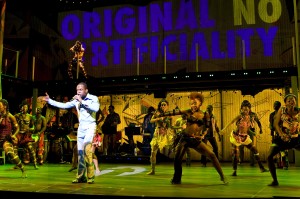 The Festival and showcase illustrated that there's more to D.C. than meets the eye. (Hence, why I'm a big fan of festivals). Besides the shows, I had the opportunity to taste and survey delectable creations of rising culinary superstars, all employed in the kitchens of what I like to call chic-fab restaurants. This concentration of restaurants and performance art spaces in the Penn Mar neighborhood are easily turning the once-dilapidated area into a little theatre district.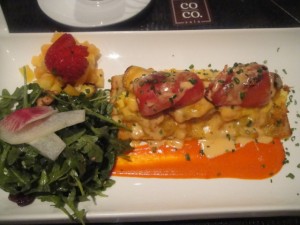 My favorite foodie stop was CocCo. Sala. If you follow me on Twitter, you will have seen my numerous brown-nosing tweets. Excuse my French but it was a chocolate lovers wet dream. I dined at this little piece of heaven for a decadent brunch and could easily see myself bringing my kids there on a Sunday or returning with the hub for a romantic evening. It may be a little bit on the sophisticated side for younger kids but with all the chocolate offerings, I still consider it to be kid-friendly.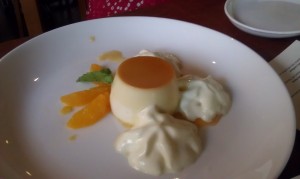 If you're a fan of tapas-style dining, nearby Jaleo is the way to go. It would make an excellent choice before a show. Small well-proportioned plates will populate your table quickly and fill your tummy without over-stuffing you. The Flan al estilo traditional de Mama Marisa was the smoothest flan I've ever tasted and I couldn't stop eating it. I wasn't a fan of the dark meat used in the Pollo al ajilloo con salsa verde but I did enjoy the non-greasy Croquetas de pollo (traditional chicken fritters).
My trip to D.C., a city I write family travel advice on, re-proved a point: Travel is not just about the arrival, it's also about the discovery. The performance-art identity of D.C. is definitely understated and not as quickly recognized as a theater destination for travelers. If you decide to visit, after you're done doing the typical tourist stuff in the city (museums, monuments, and memorials), take a load off, enjoy a show and partake in some good eats. I think you'll be pleasantly surprised.
Have you considered or seen performance in the capital? I'd love to hear your thoughts and comments.
Disclaimer:
My trip was sponsored by The Shakespeare Theatre Company, who provided accommodations, dinner, and theatre tickets. I was not financially compensated for this post. The opinion expressed within is solely my own.