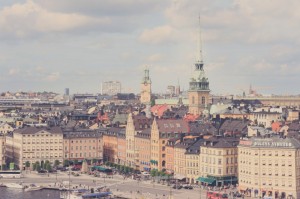 We've ben traveling to Europe since 1994. I, in particular have an addiction to cities like London and Greece.
There's an excitement about planning a trip to a foreign country that can't be compared. It's different from planning a trip to another state on your home soil.
The unknowns are future lessons waiting to be shared.
Travel To London
London is one of our favorite cities and one of the more popular destinations for Americans traveling to Europe.
Besides its bustling international flavor, London has a rich history that never gets old. 13 million inhabitants, many from all corners of the world keep the city fresh and worth visiting.
Iconic attractions like Big Ben, London Bridge, Westminster Abbey, Tower of London, Buckingham Palace and many more intrigue visitors year after year. Newer attractions such as the London Eye, The O2, and the Harry Potter Studio offer a bit more diversity for families returning to London with children.
Unfortunately getting to Europe from the United States can be expensive. The airfare and the value of the dollar in cities like London, Paris, Geneva, and Munich are a deterrent for American families who'd like to explore that part of the world.
But There Are Options
Expensive comes and go with online specials and deals.
You have to be resourceful, flexible, and forward-thinking to find deep-discounted flights. As long as you give yourself ample time to start the process, prepare and plan, you'll find that you can travel to Europe affordably.
We also offer ideas for you to save money once you get to the destination.
Ways To Save Money In London
I like to travel in London by metro with an Oyster Card to cut down on my transportation costs. I also prefer to book apartments over renting costly hotels. I get more space for my dollar. I can also save on food costs by cooking some of my meals at home.
Booking tours and passes such as the London Pass BEFORE leaving the States also helps to save money. I can usually find a discount and I don't have to worry about standing in a cue.
Here is a list of some of the topics that I cover on Mom's Guide To Travel. You may find these posts useful as you prepare and plan for your European trip:
5 London Travel Tips From A Local
London Apartment Rentals Through The Ever-Growing FlipKey
Exploring Outside London – A Day Trip With Viator
5 London Travel Tips For Americans: Must-sees and Money Saving Advice
London Attraction: The Magical Harry Potter Studio Tour – Part 1
Travel To Greece: The First 4 Lessons That We Learned
Living Like A Local: Tips For Renting An Apartment In Athens
I've always found that having the opportunity to explore, learn, and experience another culture is a blessing. It's a chance for us to step out of our norm and learn more about the world around us, most of which we only know from TV, movies, or books. We have pre-blogging experiences to other European destinations on which I've never written. However, if you ever want to know about:
Getting engaged in Cyprus

Living in Florence as an exchange student

Spending Thanksgiving in Paris

Partying in Belgium with Friends

Considering living as an expat in The Hague, Netherlands
or any other non-published European adventure, let me know. I'll be happy to share.
Maybe one day I'll sit down and write those memories into posts that you can enjoy. In the meantime, leave a comment below or hit me up under Contact Us with your comments or questions.