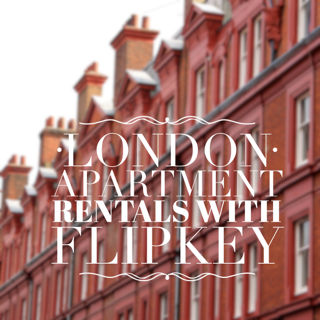 Grey, cold, dreary – that's all I know of England. Of the five times that I've been to the country, I've only ever visited in either November or February. Why? It's just happened to work out that way. However, for some reason, rainy weather doesn't bother me when I'm renting an apartment, my accommodation of choice while I'm visiting London. This time around, I rented a place on my own and with confidence through FlipKey.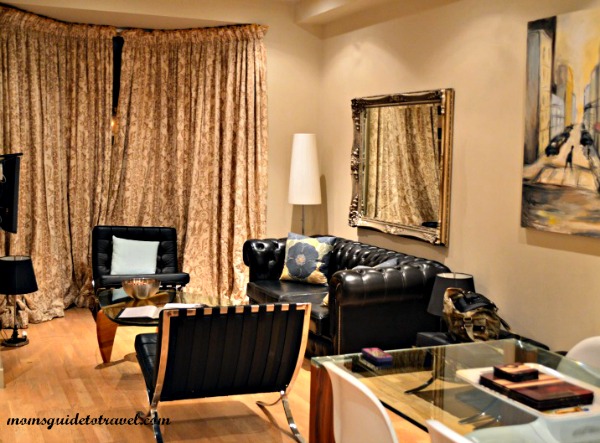 I didn't expect November to be a terribly popular time to get accommodations in London but as I procrastinated longer and longer to book one and watched my once-plentiful options on the FlipKey site dwindle, I realized I miscalculated. London apartment rentals are a growing trend and have become more popular with the increase in online portals.
The very first time I rented an apartment in London was right after college with a group of girlfriends. Three of us had birthdays in February so we took a spur of the moment trip to London. We rented an apartment from a co-worker who worked in our London office and the whole transaction was seamless because we knew him. At the time, there was no FlipKey or any other online market for apartment rentals.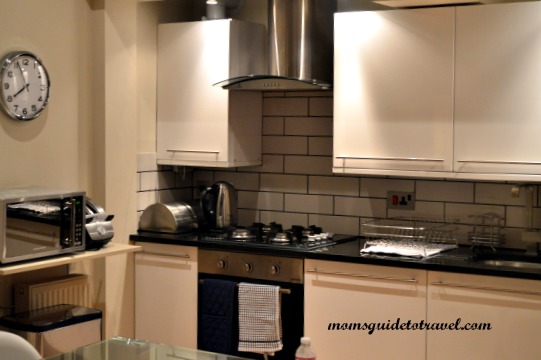 I don't know what people did in the past when they wanted to avoid renting hotel rooms. I guess it was through personal connections like ours or maybe even private realtors. The point being, you needed some assurance or insurance that you weren't going to get scammed.
And that's why I'm liking FlipKey. Besides the fact that they're a subsidiary of TripAdvisor, a site that I trust, they:
Have a rating system for renters to use to grade "landlords" – from experience to email responsiveness.
Have a sizeable inventory with 240,000 listings in 12,000 locations around the world.
Offer a guarantee, in case things go wrong.
Allow me to save my searches to look through the next time I return to the site.
Look at past renters' photos.
This trip around was all about going off the beaten path a bit so besides taking day trips out of the city, or staying the night in a castle, I wanted to stay near the Stockwell – Brixton area.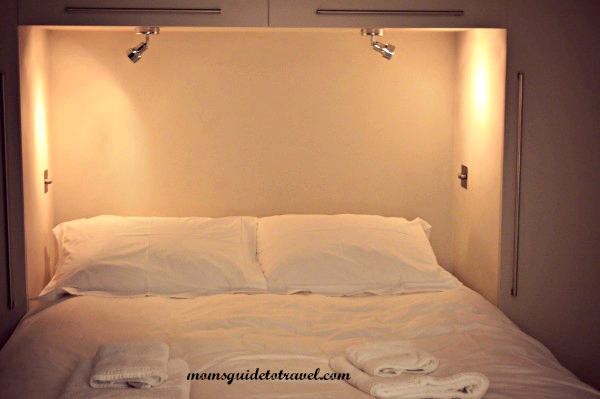 My apartment was a 2 bedroom 2 bathroom flat that was the perfect size for my family of four (had I brought them). Your experience with who you rent from will undoubtedly be different from mine but I got the luck of the draw and had the sweetest "landlord", Matt, who was patient and responsive while I was still here in the states and available once I got to London.
The apartment was immaculate, spotless inside and out. Both bedrooms had luxury hotel-grade queen beds that put a smile on my weary, travel-worn face. The master bedroom had an en-suite, a desk, ample closet space for my clothes, and led out to a small patio. The second bedroom also led out to the patio and had its own storage furniture for clothing and a desk. Its bathroom sat just outside. The bathrooms were small but they worked and that's all that was important because I wasn't planning on spending a lot of time in them.
The living room was an ideal size for a family as well with a couch, two love seats, a flat screen TV, and WIFI. If need be, someone else could have slept on the couch.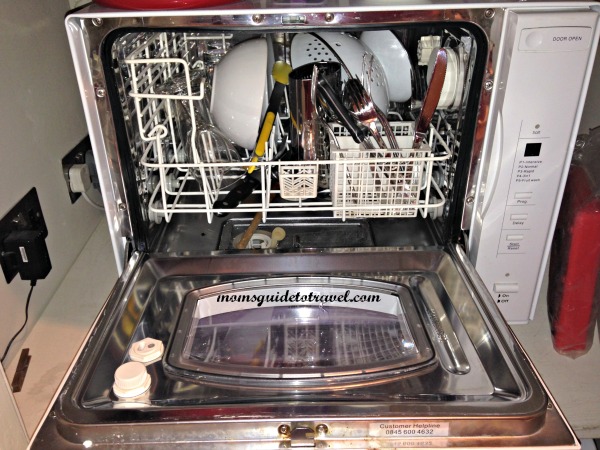 I'd say the best part of the apartment was the kitchen area. I was able to store food in the fridge, cook breakfast in the morning, microwave a snack, and make some tea. These amenities are key if you're traveling with your family and trying to save a few dollars on food. But wait! The cherry on top was the washing machine. Most of the apartments I saw on the FlipKey London page had a washing machine, gold for a traveler not looking to pack up dirty clothes.
Tip: FlipKey is becoming increasingly popular (4 million monthly unique visitors) and London is one of its top markets. By de facto, if you see an apartment on the site that you like and fits within your budget, grab it fast! Chances are it will be gone the next day. There are no reservations and you usually have to pay for your apartment upfront.
My opinion: London apartment rentals are cost-effective for families. You get more for your money than a hotel room and it allows you to immerse yourself further in the culture of a city.
FlipKey provided me with a stipend to test out their service and rent an apartment during my stay. All opinions expressed within are my own.