This post is brought to you by Target, but all opinions and content are my own.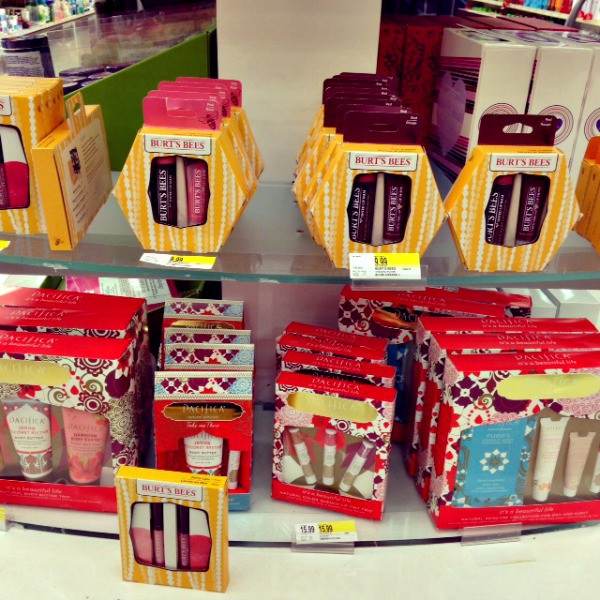 This weekend, last minute shopping is on my agenda…well, me and a million other people's agenda. But that's okay. Some of us get excited about wrapping up our gift shopping by Black Friday, some of us get it done by Cyber Monday and the rest of us don't mind the last-minute rush. I'm last minute because I can handle it and I have my go-to spots that fail to disappoint.
That's why I love Target. Although I spend way too much money in there even when I don't mean to, I can pretty much count on the store 85% of the time to have what I need at a competitive price.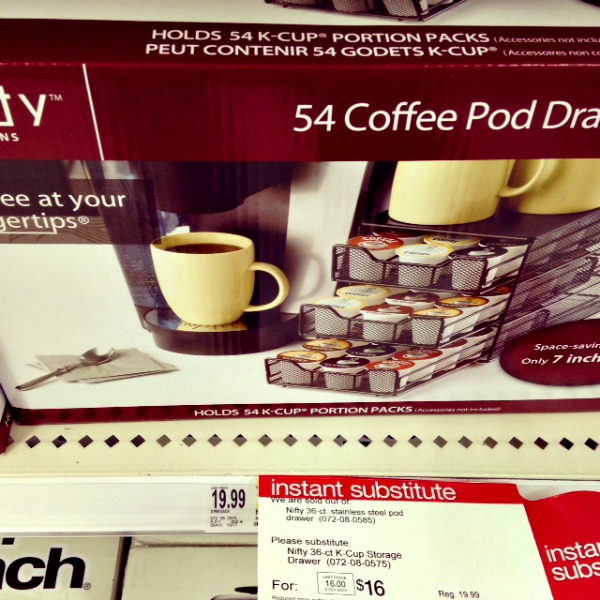 I specifically went there this morning because a friend told me that they were having a great sale on an Xbox 360 bundle (shhhsshh! Don't tell my son). I also needed to grab a few more things for my youngest and stocking stuffers for other people. Luckily, when I went to buy the Xbox 360, I had a digital gift card that I pulled up on my phone, showed to the cashier, the bar code of which she was able to scan and apply to my purchase instantaneously. Bam! Now that's #mykindofholiday.
I like the digital gift cards because I often leave my plastic ones at home and don't remember them until I'm at checkout. Also, they cut down on waste.
Last Minute Gift Ideas
You can always find a nice stocking stuffer at Target. A few weeks ago, right before my Carnival Cruise, I bought a lip balm set for less than $15. Apparently they were popular – there weren't anymore sets on the shelf this morning. Luckily, there were other similar gift items like gloss and scented lotion. Hey, that's an idea for a lady's gift, if you need one.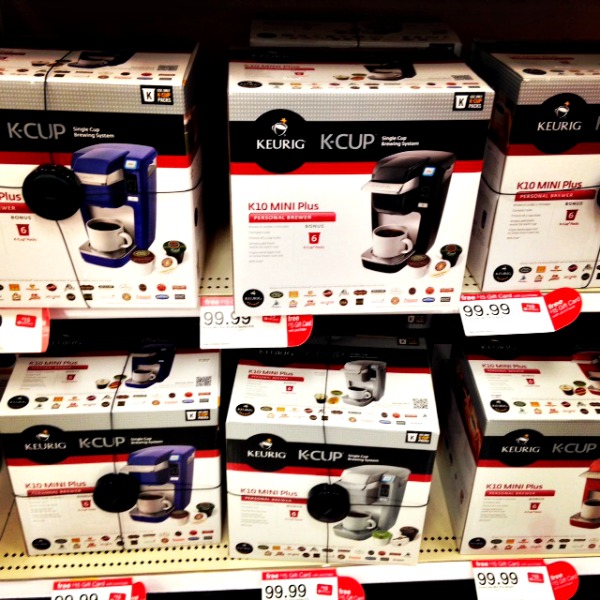 For the coffee and wine lovers in my life, there were a couple of things on sale that will work: a wine bottle bag for $9.49, a single serve Keurig for $99, and a coffee pod drawer for $16. Inexpensive, low fuss, and unisex, those are my favorite last minute gift ideas at Target that I can work with.
Gift Card Giveaway
Have you finished your holiday shopping? What are some of your favorite Target gift ideas? Need some extra spending money? Leave a comment below about some of your favorite gift ideas from Target and you could win a $25 gift card of your own. Keep it for yourself or send it via email or text message for your own last minute gift giving. Spread some Christmas joy and share this post with your friends too. One winner will be randomly chosen. Good luck, Merry Christmas, and Happy Holidays.
The giveaway runs from 12:05 am EST December 22, 2013 to 11:59 pm EST December 24, 2013 just in time for Christmas!
UPDATE: CONGRATULATIONS TO MARIA B. FOR WINNING THE TARGET GIFT CARD!
THANK YOU EVERYONE FOR PARTICIPATING AND STAY TUNED FOR ANOTHER GC GIVEAWAY NEXT WEEK (exclusive to mailing list subscribers)!