Carnival cruise line is known industry-wide as the fun ship, the boat for vacationers looking for budget-friendly cruises and a party. The company embraces and lives up to its' name. I have a lot to say about the ship and its renovations but right now I want to tell you about what it's like traveling solo on the Carnival Sunshine.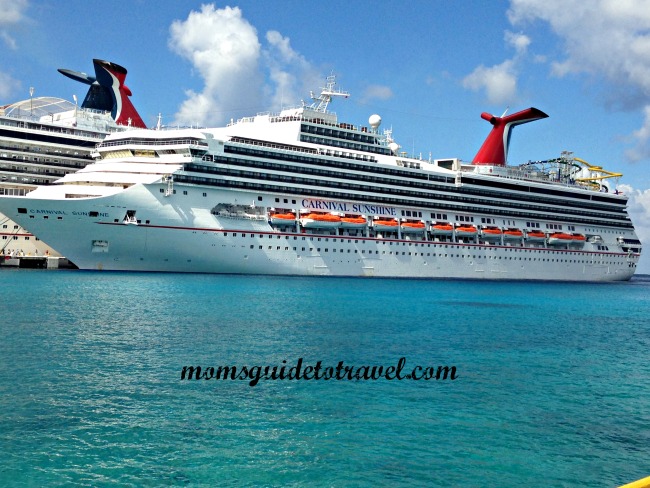 On my last Carnival vacation, I cruised with a friend to the Caribbean. This time around I traveled solo, an experience I never thought I'd have, yet a product of being a travel writer. Apprehensive at first, what I can say after six days in a cabin by myself is that it was an absolute delight. I've learned that a cruise isn't a bad way to get some A+ quiet time.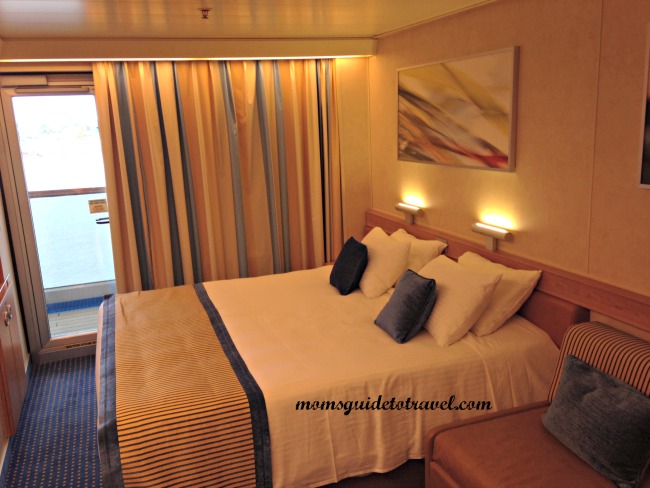 The Carnival Sunshine provides a fun experience even for solo travelers. The inaugural sailing from New Orleans is one to be remembered. From crew members to passengers, everyone on board exuded excitement and genuine friendliness. Part of this could be due to the allure of the new ship and part of it could be to the fact that most of the people were from the Gulf Coast and nearby states, where generally speaking, people tend to be pretty friendly. I think overall everyone was happy to be there. That's what vacation should be about anyway.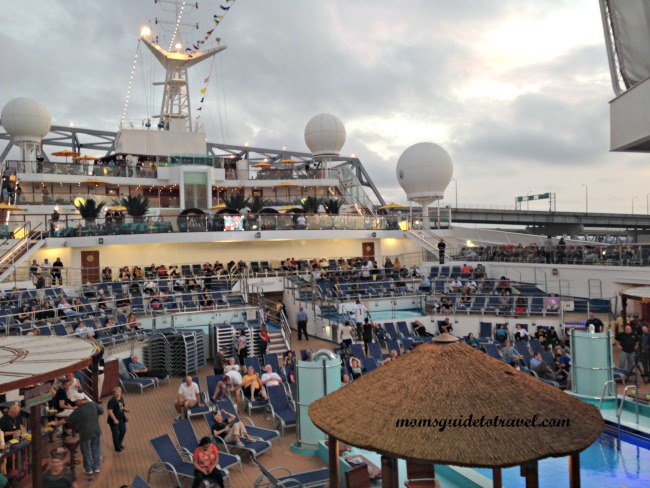 What struck me most about the Sunshine, in comparison to other Carnival ships that I've been on, is that the ship never felt over-crowded. Even with 15% more cabins and party-goers everywhere, there were still ample places to "hide".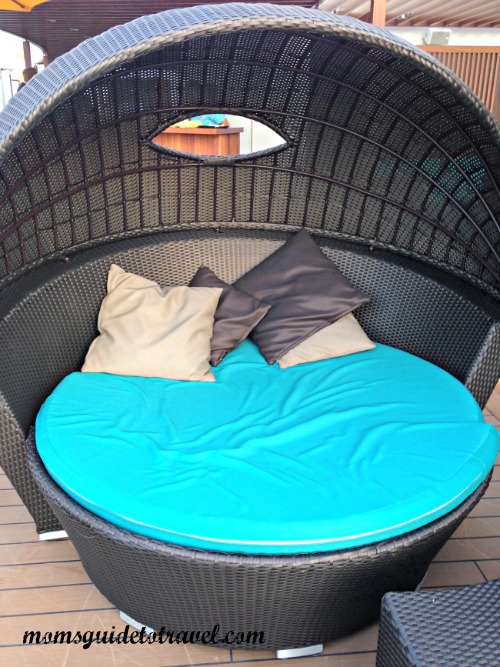 Two of my favorite places, other than when I was off the ship exploring, were the Library Bar where I could bring a book or borrow one in the ship's collection. The self-serve wine machine was pretty cool, efficient and innovative. All you needed was your Sign and Sail card to have a glass dispensed for you, whether it was a taste for $3 or a full glass for $8. No waiting for a bartender necessary.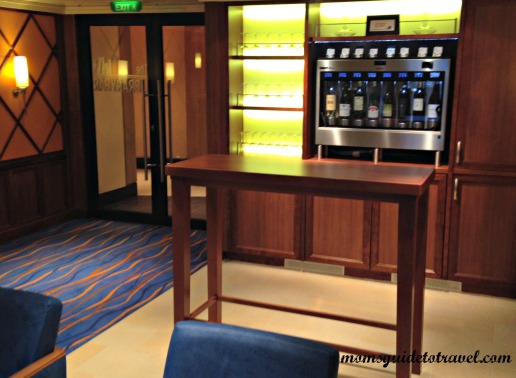 My other favorite place was the Cloud 9 Spa. The spa had three thermal suites, a sauna, two rain showers, heated tile-covered lounge chairs overlooking the sea, and a separate relaxation area for guests to enjoy. Even with the spa being "full" on the last sea day, I never felt claustrophobic or like I was bumping elbows with anyone.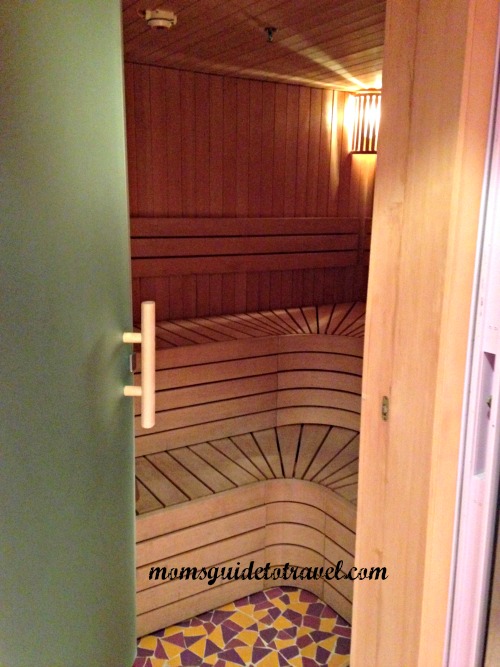 The Sunshine underwent a $155 million renovation to transform itself from the Carnival Destiny to its new identity. It's the first ship to do a refurb of this nature. Talk about recycling.  The ship has twenty new branded-spaces – in addition to an expanded gym, a larger spa and an adults-only Serenity deck, completely on the opposite side of the ship away from the new consolidated kids' area.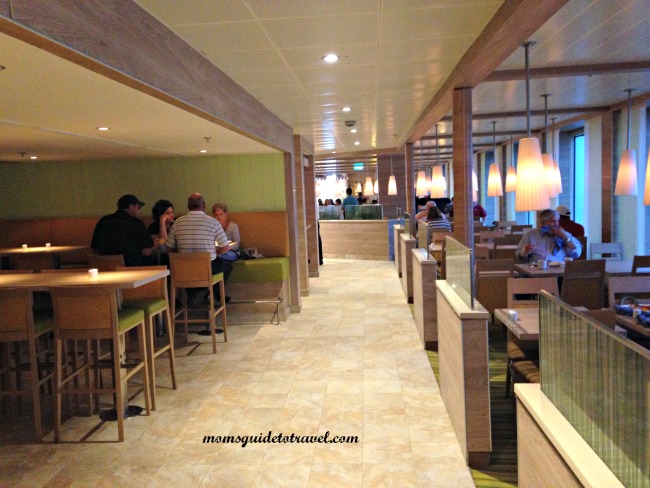 A wide range of dining options are available. The general Lido area, two dining rooms, four restaurants, and three other food stations including Guy Fieri's Burger Joint ensured there were enough dining choices so that cruisers never got bored with the menu. I ate dinners with other press members and on sea days took my lunch in the room while I worked, the deli being my go-to spot for lunch.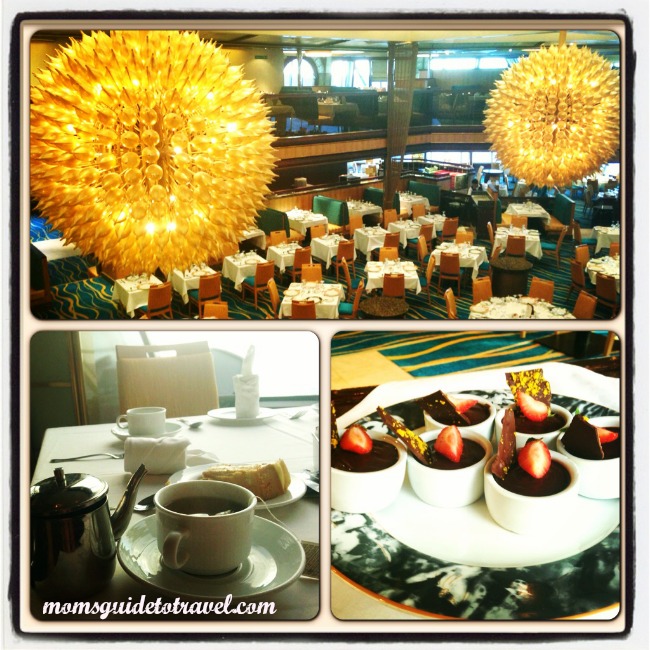 Overall, my vacation on the Sunshine gave me options, exactly what any traveler wants. To sum it up, key things to do solo: the spa, the Library bar, the gym, exploring the ship, shopping. I could relax in a quiet space, dine with the masses, or party through the night, all on the same vacation and within the same day.
Disclosure: I was a guest of Carnival Cruises to preview the Sunshine. I was not compensated for this post, all opinions expressed are my own.