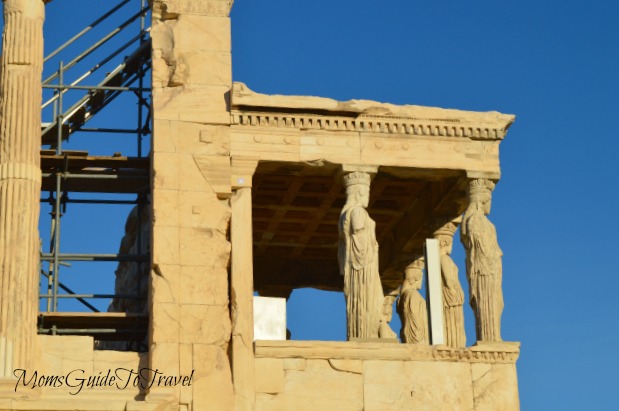 It's been 11 years since I've traveled to the Mediterranean. 2003 – that's when my then-boyfriend-now-husband proposed to me in front of Aphrodite's Rock on a small beach in Pafos, Cyprus. We vowed to return to the island in 5 years after our first child was born. Little did we know that it would be twice as long and that we'd travel to Greece instead. 
Our journey from Baltimore to Greece lasted a little over 14 hours with a longer-than-necessary connection through London, a city I never grow bored with visiting.
LESSON 1: GIVE YOURSELF SOME WIGGLE ROOM – SCHEDULE YOUR TRANSPORTATION TO ARRIVE 30-45 MINUTES AFTER YOUR FLIGHT IS MEANT TO LAND
Once we arrive in Greece and collect our luggage (1.5 hours behind schedule), I begin to panic. The office where I'm to pick up my "welcome" package closes at 8pm. Also, my pre-arranged transportation through Viator has instructions to meet me at 6:30pm. 8:15 is staring me in the face. Within a few minutes I come to realize that the Greeks are my kind of people: not exactly punctual but flexible and welcoming. 
The Welcome booth at the airport is just turning off its lights and I make it in time to pick up what I need. My driver is discreetly walking outside the baggage claim area with a small piece of paper that has my name written on it. I approach him only because he doesn't have a big white cardboard sign like everyone else waiting for passengers. 
We're in business! Package in tow and driver by our side, we're over our first hurdle in Athens. Off to the apartment we go.
LESSON 2: PRE-ARRANGE YOUR TRANSPORTATION IN FOREIGN COUNTRIES WHETHER IT'S A TAXI OR A TRAIN RIDE – KNOW HOW YOU'LL BE GETTING TO YOUR ACCOMMODATIONS
Luckily, we don't have to deal with a line of hungry faces and beckoning voices, vying for our business. Athens airport is chill and calm. Whenever I visit Mexico, this is not the case and sometimes it can be overwhelming.
Our driver escorts us to a private car, a yellow Mercedes. There should be a law against painting a Benz yellow but the car is beautiful on the inside and the ride is fast. I can't complain.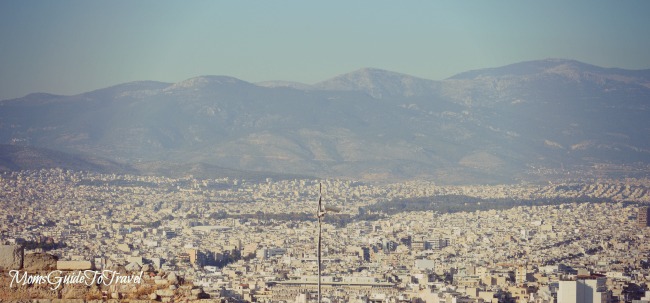 As we weave through the highway that leads us from the airport to the city, I look out at the shadows of the surrounding mountains. The sun is beginning to set. I can't wait for the adventures that this new city will bring. "This is Sparta" runs through my mind. 
Like a nerd I watch The Immortals and 300: Rise of an Empire on the airplane. Looking out, I daydream about Greek mythology, wondering about the gods and the battles that dotted the landscape.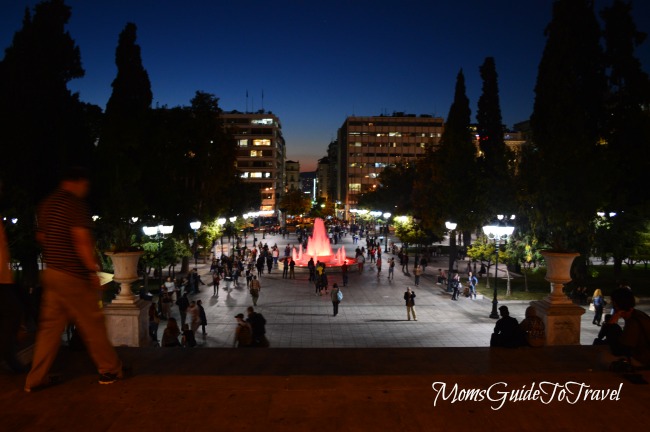 Driving into the city it becomes clear that the Athenians stay up late, even on a Sunday night. Our Flipkey apartment is located near Syntagma Square, a central area in Athens. I planned it that way. It's one of the reasons why I prefer renting apartments over hotels: more options for where I can sleep at night.
Our driver has no problem finding our block on Akadimias street. He lets us out and bids us farewell. 
LESSON 3: GET CLEAR INSTRUCTIONS FOR APARTMENT DOORBELLS IN UNFAMILIAR LANGUAGES
When we walk up to the building, the names on the bells look more like company names rather than private residents. Confusion and doubt immediately cross my mind. Did I get something wrong? Are there two Akadimias streets? Holy crap! These letters are in Greek! My husband tries to recite the Greek alphabet to decipher. Wow, the owner didn't give me the Greek spelling of their name! What am I reading?!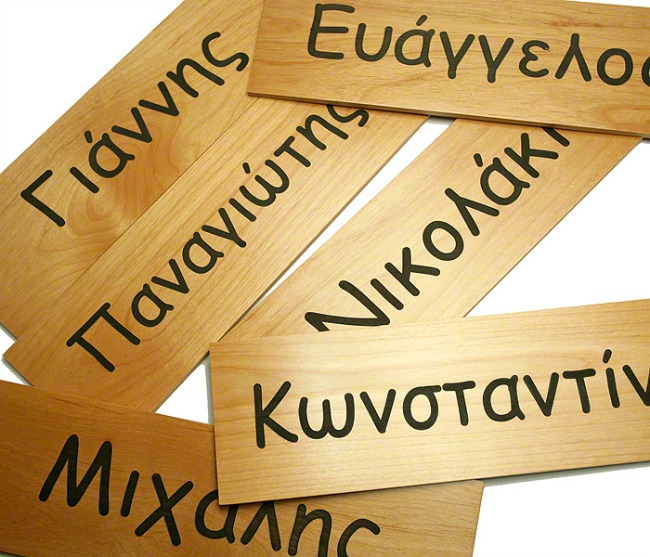 All of those thoughts cross my mind. And thus, the second mini adventure begins. 
I knew I had planned out everything to a "T" with some wiggle room for flexibility. (My husband isn't a fan of my rigid "snap snap, let's get moving" travel itineraries.) I take extra care with the flights, special services, transportation arrangements, excursions, dining ideas, housing, communications, etc. However, even the best laid plans have hiccups. This is the nature of travel. It's where the best stories are born and lessons are learned. 
I search my phone for the apartment owner's email, scanning the FlipKey description as well to see if there was any mention of the Greek spelling of the name. The owner and I had made arrangements to meet in the apartment but we both missed a small detail: which bell I should ring.
LESSON 4: TEST YOUR COMMUNICATIONS BEFORE YOU LEAVE HOME
No worries. I have her cell number and decide to give her a call on my global phone. Of course my phone isn't working! I learn that my payment to top off my sim card never went through. Grrreat, now I have a completely useless phone in my hands.
Here we are, in front of our accommodations, in a new and unfamiliar city, on a Sunday night with no one walking down this particular street and no way for me to call our contact. It feels like the tide is turning against me. I take a deep breath and calm my nerves as my husband wanders around a corner. Then I do what any logical person would do: I ring ALL of the doorbells in the apartment building! 
I had a plan. 
Luckily, one of the bells I ring is correct and the owner's husband comes downstairs to let us in. He'd been waiting in the apartment for me. I make a mental note for my list of apartment rental tips – I wish I had these "Tips For Renting An Apartment in Greece" before I arrived. 
After the initial introduction, he gives us a grand tour of the apartment, leaves us with his contact information and goes home. We rest our minds and bodies for an hour and then head out into the night.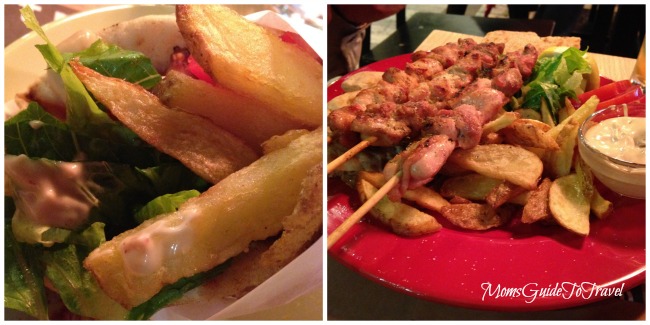 Thank goodness for late-night cities like Athens. We find several places to eat, settling on a spot called Meat, Meat, Meat. Tasty chicken souvlaki, glasses of beer and water along with a side of dense cigarette smoke officially welcome us to the city. Ahhh, the adventure begins. This is Athens!
Have any travel lessons to Greece or any other foreign country that you'd like to share? I'd love to hear about them in the comments.