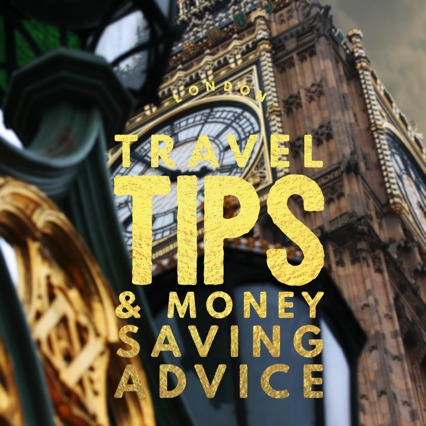 This article has been republished and sponsored by Rebtel.
I recently visited London last Fall and wish I had read an article about London travel tips. If you're headed across the pond, here are 5 travel tips that can help save you money, point you to a couple of neat attractions, and help you enjoy this beautiful city even more. If you have some London travel tips of your own, please share them with us in the Comments section below.
Make a reservation to see the Warner Bros. Harry Potter Studio Tour. Enough said – read my article on it.

Harry Potter Studio Tour: Hogwarts at Night

Take a ride across the Emirates Air cable car in East London for a great view of the Thames River from above. If you're scared of heights, you may want to skip this. I shared a car with a couple who had a fear of heights and they squealed just about the entire ride. Although it's another form of transportation, the 5 minute ride is not as inexpensive as the Tube. However, since you're visiting, just view it as an attraction. This will help you get over the £10 round-trip sticker shock.

Emirates Cable Car Gives Great View of East London

When flying out of London Heathrow, pack all of your toiletries in your checked luggage. (Tip 3B: Check where you'll be staying in London and decide if Heathrow is the closest option for you. There are two other airports that may be closer and a more economical choice once you land and have to commute to your accommodations). Unlike the U.S., agents will only allow you enough items to fit in 1 Ziploc bag, which they provide, which has to be closed! Whatever doesn't fit, will go into the trash. If you don't get the point by my bold lettering, know that I learned this lesson the hard way. I'm short some very fancy miniature toiletries!

Thank goodness for hotel samples!

Opt to take the Tube everywhere to save money. You'll be traveling like a local, dodging high cab fares, and avoiding heavy London traffic. Be sure to purchase an Oyster card for however number of days you plan to be in town, respective of the Zones (located on a Tube map) where you'll most likely visit. If you plan to do a lot of sight-seeing, purchasing an Oyster card is a lot more economical that purchasing per trip tickets. Plus, you'll bypass long lines at limited teller windows in the stations. You can also use the Oyster card to transfer to buses and to use on ferries. If you purchase a per trip card, be sure to scan in and scan out as you go through the station or you could be charged the maximum fee. Also, you might end up paying higher ticket prices during the rush-hour commute.

Tube Map

"Service Charge" in London means tip in America. If you see this on your bill, your waiter/waitress is already taken care of. My two travel buddies and I were given misinformation by a very opportunistic server and ended up leaving our waitress a $53 tip. On our way out of the restaurant, we found out from one of the managers that "service charge" is exactly what we thought it meant. Lesson learned.
Here's a bonus tip for you: Compare your international service plan options before you get there. There are lots of free calls app for iPhone on the market. There's no need to spend a lot of money on international calls or roaming. I'm an iPhone user but my international calling plan with my service provider is the worst.
However, there are ways around me having to pay for an international call or for SMS texts. As long as I'm calling another iPhone user who has their text messages settings on iMessage and I can find WiFi, I can send them a text for free or I can FaceTime for free. Great! But what if I can't find wifi? I can use an app like Rebtel, tell whoever I need to stay in touch with to also get the app, and can call them for free over WiFi (or 3G) and if the connection is dodgy, just press a button and continue talking over the regular operator network at no extra cost. If the other person doesn't have the app, I can still make cheap international calls for a fraction of what I'd pay on my international calling plan. I love technology!
Everyone can use some London travel tips, whether you're an American or not. There are dozens more out there but based off of my personal experience, these are the top 5 that I wanted to share. As a native New Yorker, London has never been an intimidating city for me. My philosophy is all about, give me a few good tips and I'll be on my merry way. Share your tips with us. We'd love to hear what you think.
Looking for a good price on a hotel? Find your ideal at the best price with trivago!