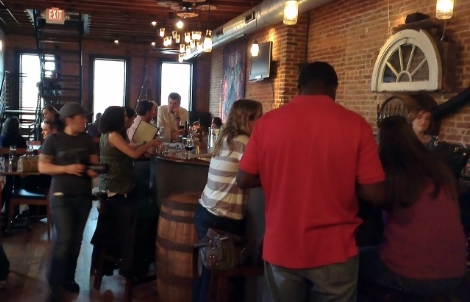 Take a bunch of hungry foodies, a walkable city, four restaurants, menu samplings, friends, singles, and couples and you have Dishcrawl. It's the new social event quickly sweeping the country. Okay, you may not have heard about it yet, but guess what, a few in the know have, and now I'm sharing it with you.
As someone who is still exploring great restaurants in Baltimore, this is a great introduction to the foodie scene.
What is Dishcrawl? It's the opposite (or complement) to a pub crawl. Instead of bar hopping, you restaurant hop. For 2-3 hours, you walk around a neighborhood and visit 3-4 nearby restaurants within walkable distance, tasting 2-3 items from their menu. Your last stop is usually some place for dessert – a sweet way to end the night. Your ticket, which you take care of through the website, ahead of the event, pays for the night. You pay for your drinks on your own.
Dishcrawl is in over 190 cities, and still expanding. This Bay area company is young, hip, and , passionate about local community and food. Most of a Dischcrawl's participants are locals but I have a feeling that this will change. I predict, that Dishcrawl will eventually attract travelers looking for a different type of food tour experience.  The only drawback is that a crawl usually happens only once a month, so, timing would have to be impeccable.
I attended the inaugural Baltimore Dishcrawl in April and returned again this month. The first event was sold out, making it a great open for Baltimore ambassador Rebecca Dulka. The majority of the crowd were in their twenties, lively and eager to see how the night was going to turn out – and where they were going next. Since many of the Dishcrawlers are locals, they were familiar with the spots we visited. For me, not being a Baltimore resident, every place we visited was new. To the ambassador's credit, most of the "crawlers" were happy with the stops we made throughout the night.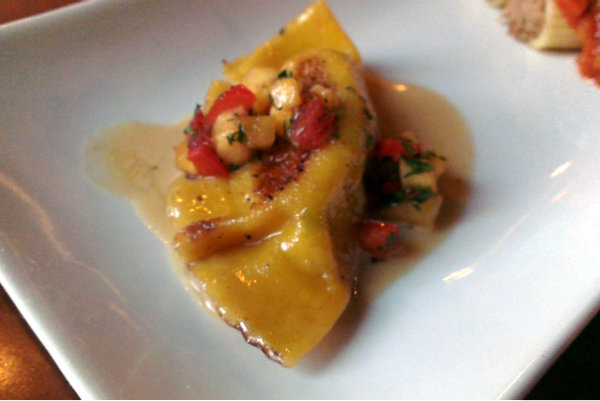 On the first crawl, we visited four places in Canton, a neighborhood that I've never been to. We met at a fairly new restaurant romantically named, Of Love and Regret. Though alcohol isn't a focus, this is a beer lover's paradise. We sampled the shrimp and ginger curry dumpling with lemongrass along with a braised lamb shank rigatoni, in an Indian curry tomato sauce. I didn't care for either of the dishes, mainly because, my dumpling was cold and I don't eat red meat. This brings me to the point of what to do if you're a vegetarian: specify that when you sign up. If you only eat chicken or fish, like myself, you can mention it, but special accommodations won't be made necessarily. There always seems to be at least one fish/chicken/vegetarian option at the tasting.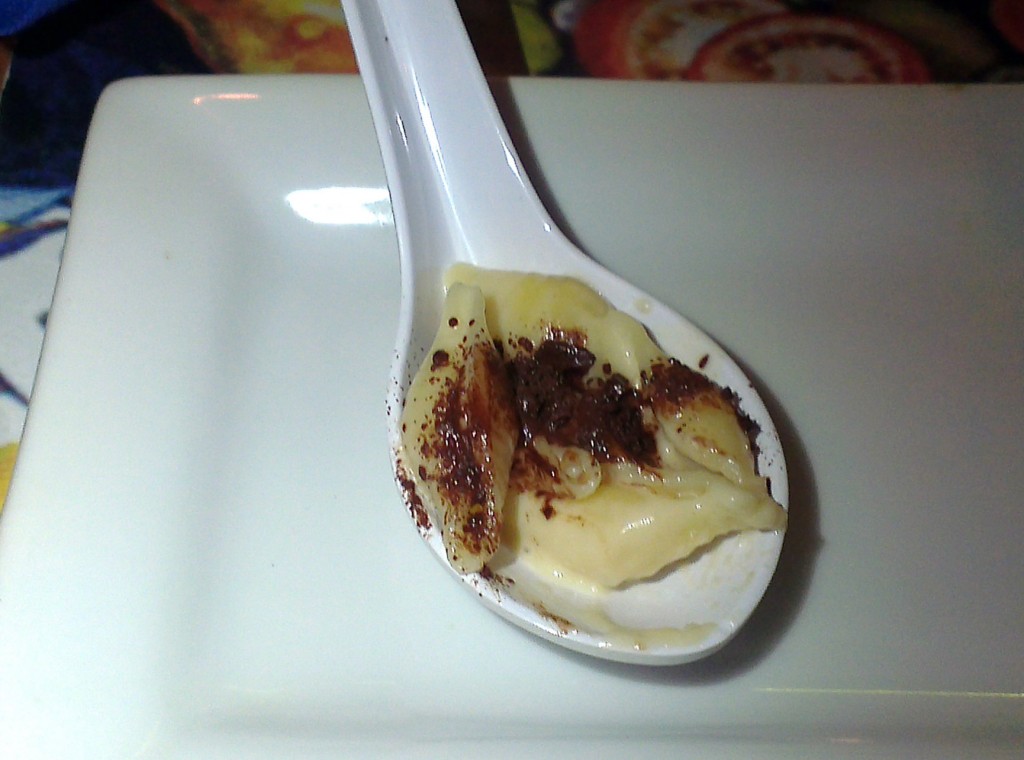 The next three places we stopped were all good choices. One hole in the wall, Jack's Bistro, served a mean macaroni and cheese with a dash of cocoa powder. That particular tasting was too much of a tease with its micro portion of this popular comfort food. Yasa Kabob was probably the highlight of my evening. Besides serving us a full plate of food, it was super casual. Yasa's is more take-out than restaurant, although it has an informal seating area. I went back to Yasa Kabob with my husband earlier this month – shows you how much I liked them!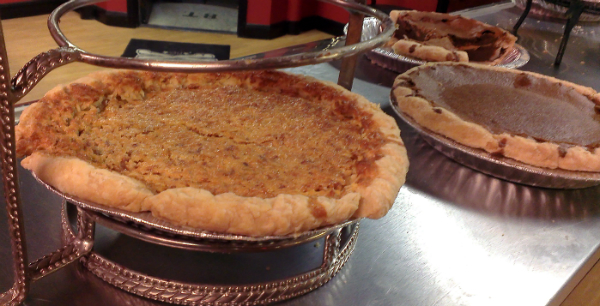 To end the night, we stopped at a sweet-savory pie joint called Dangerously Delicious Pies. They generously served us a slice of three different pies: mixed berry, Lemonchess, and a Berger cookie pie. The rock band owner of Dangerously Delicious Pies, Rodney Henry, greeted us with his big personality and "here I am" energy. I don't like to compare people but he reminds me of Duff Goldman from the Food Network and Charm City cakes. Maybe it's the goatee. At any rate, his pies were pretty good. I also revisited them.
All in all, I had a pleasant time on my Dishcrawl. I met new people, expanded my foodie horizons, and went home full. Aside from Verde's pizza (which I will also return to), for me, the restaurant choices on the first Dishcrawl were better than those on the second. Ticket prices are generally around $45. I think it's a fairly reasonable price for a restaurant hop. To call it a true walking tour, they'd need to throw some neighborhood history or other sites in there as crawlers are going from place to place. That's how they can really pitch it to tourists (that's a freebie for you Dishcrawl).
Check out your local Dischcrawl and get out in your neighborhood to explore! If you're in the Baltimore area, I have a promotional code for you to use to save some dollars. It's tawanasfoodies. Have you heard of or done a Dishcrawl in your city? What do you think of the concept? Let me know.