Travel Planning like a Rockstar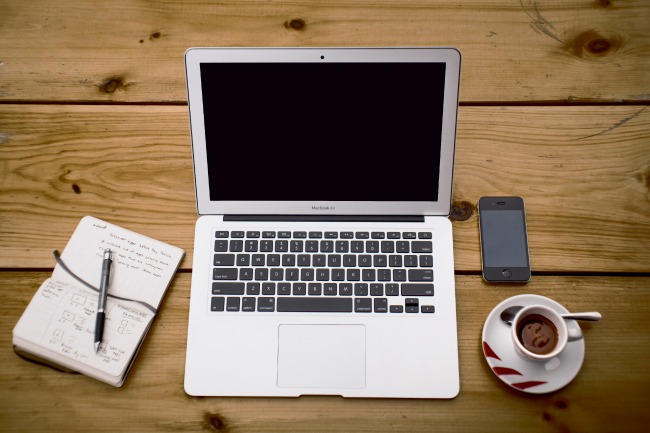 Do you like planning for your family vacations or do you view it as a chore?
Don't worry. You're not alone.
After speaking to hundreds of families, I've learned that travel planning isn't as enjoyable for most people as it is for me.
People just want to pay and go.
I feel you!
Spending 15 hours at the computer is reserved for the travel research nerds.
I admit to being one of them.
It's important to know your calling and I recognize mine.
In all honesty, travel planning can be a daunting task.
And for parents, when time is more limited, they may opt to visit the places where they are most familiar, delay the process until the last minute (thereby missing out on possible deals), or avoid a family trip altogether.
None of that is necessary.
Here are some important questions to ask yourself before you start planning for your next trip:
1. WHERE DO YOU WANT TO GO?
If you can't think of a specific city, state, or country, think of a general region. Are these the first thoughts that come to your mind:
"I don't know where I want to go?"
"Where can I afford to go?" If so, take a look at travel magazines or the travel section of your Sunday paper for inspiration.
If so, take a look at travel magazines or the travel section of your Sunday paper for inspiration.
If you have the budget for luxury travel, pick up a copy of Conde Nast or Travel + Leisure.
If you're working with a mid-range budget, stop by your local Costco or AAA agency and pick up a travel brochure.
If you have a tight budget, look into Budget Travel magazine for some ideas or google last minute travel websites.
2. WHAT IS YOUR BUDGET?
Your budget will often help to narrow down your destination. This isn't to say that you can't be a budget traveller anywhere in the world because you can. What am I saying is that you need to understand that sometimes there are trade-offs to being a budget traveler.
You may have to sacrifice convenience and comfortability for budget traveling.
If you prefer to only stay in 3-5 star hotels, budget traveling to say, Paris may not work for you.
You can find an inexpensive ticket to Paris but you have to do your research and track ticket prices.
Cheap ain't always convenient.
A cheap ticket doesn't promise a direct flight. You may have to make two or more hops (depending where you're located) to get there.
For someone strapped on time, this isn't very convenient.
3. WHAT IS YOUR SCHEDULE?
When can you travel? When are your vacation days or your children's school vacations (if you worry about those things)?
Having an idea of when it's most convenient to travel can also help you identify destinations that will work for you.
If you can only travel during the (U.S.) Fall, then travel to the Caribbean may be a bit of a challenge.
Many countries experience their hurricane and rainy season during our Fall.
If you can only travel during the Winter months, travel to Great Britain may not be the best use of your money and time.
4. WHAT TYPE OF TRIP OR VACATION WOULD YOU LIKE TO TAKE?
Are you looking to do something active, adventure, or outdoorsy?
Would you like your trip to be of a historical nature or a cultural-exchange?
Are you looking to go somewhere exotic and/or tropical?
Do you enjoy wildlife?
Should the trip be more theme park-focused to accommodate younger travelers?
Would you like to stay within the country or go somewhere international?
Can you see yourself in any of these places:
Egypt
China,
Alaska,
Galapagos islands,
Canadian National Parks: Banff National Park or Moraine Lake
Canada
Thailand Lima Peru, Amalfi Coast etc?
Lima Peru
Amalfi Coast etc?
Decide on the type of vacation you're looking for and see which destinations fall best within that category.
SIDE NOTE: If you're traveling with kids, set realistic expectations for where you can go and get the most out of your family vacation. I'm a firm believer that you can travel anywhere with your kids.
Kids live all over the world!
However, every child may not be suited for every destination at every point in their childhood.
Someone will argue with me on this point but at the end of the day, you know your child best.
And all kids are not the same, Younger children may not be able to handle an African safari or a tropical jungle.
Touring Athens with a baby might just be a little hectic.
It's important to gauge the pace of a particular destination and decide how it may (or may not) be a fit for your child.
5. HOW MUCH TIME ARE YOU WILLING TO SET ASIDE TO PLAN FOR YOUR TRIP?
Travel planning takes time especially if you're looking for the best price for your dollar and unique experiences.
The last thing you want to do is spend hundreds of dollars to get somewhere only to have a horrible time.
Educating yourself about all that's available to you doesn't happen in an hour.
If you can't find the time to commit to doing the research, don't beat yourself up about it.
You can still have an amazing trip, you may just need some help putting all the pieces together.
Parting Tip: If you're flying to your destination, once you know where and when you want to go, don't wait to book your flight – especially if you're traveling on your child's holiday schedule.
If you have a year or several months ahead of you, you can track prices through airfarewatchdog.com or any other ticket tracking site.
However, once the price is within your range, get the tickets out of the way.
If the ticket prices are too high for you to handle all at once, you may consider working with a travel agent who can create a payment plan for you.
If you'd like to maintain control of the planning, your other option is to set up your own travel savings plan through your bank.
One additional word of valuable advice: Make sure that you budget for travel insurance.
Usually 4-10% of the price of your trip will be the cost of your travel insurance.
Travel Planning doesn't have to be daunting.
It takes research, planning, organization and a little bit of time to get it right. I'm always happy to help you with the process.