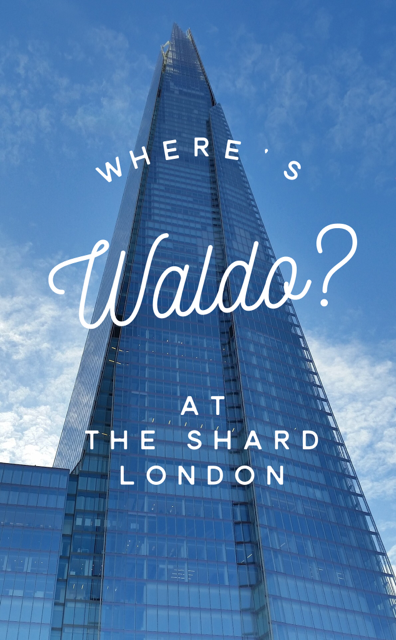 Visiting London with kids this Easter? The Shard London tickets for families searching for Waldo are currently on promotion.
Who's Waldo?
Please tell me that you remember Waldo. He may have been hard to find when you were a child but he's difficult to forget.
It's hard to believe that next year will be the 30th anniversary of Where's Waldo? I remember searching for the goofy-looking character drowned in a crowded scene in various parts of the world. Maybe those "puzzles" also contributed to my childhood fascination with traveling the world.
Those red and white stripes, that matching hat, those rounded black frame glasses made Waldo quirky and fun to search for him. Now, he's coming back to life in a fun way across the pond.
The latest news is that Western Europe's tallest building, the Shard in London, is taking the quest to find those red and white stripes to a whole new level. Imagine searching for Waldo in the only place where it is possible to see all of London.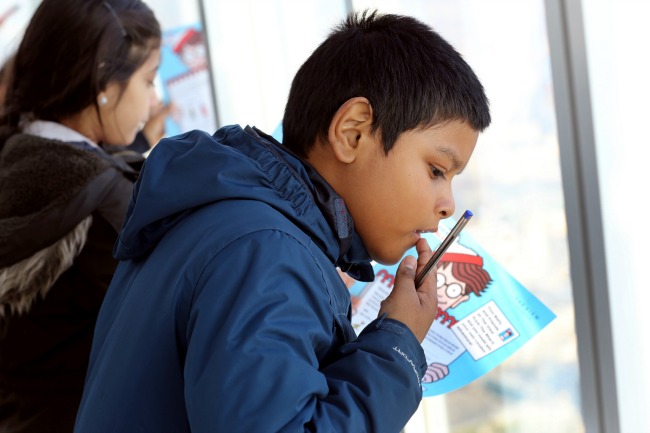 The Child Hunt For Waldo Is Underway
Waldo was a fun activity for kids back in the 80s and will continue to stretch young imaginations in the 21st century. And what better place for a real-life Waldo playground other than London?
According to a press release, The View From The Shard (TVfTS), in partnership with Dreamworks, is putting a new twist on the traditional Easter Egg Hunt.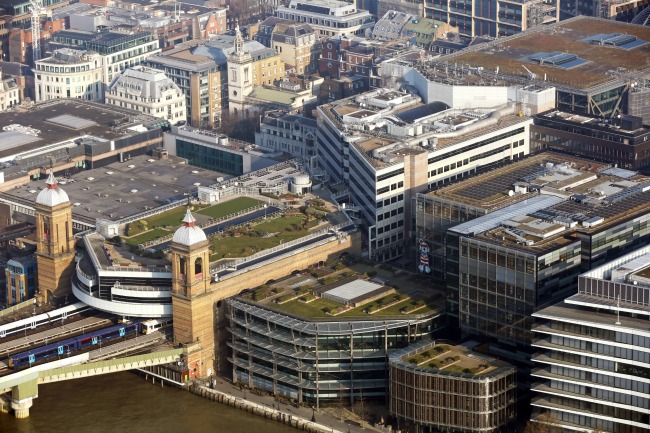 Visitors to TVfTS will be challenged with a real-life search for large-scale formats of Waldo and his friends amongst the busy London skyline. They can also search for the elusive globetrotter at some of the city's most beloved hot spots. The search for Waldo has been underway since March 19th and will continue through April 10th (until sunset).
View from the Shard special for families
As part of the promotion, families visiting the Shard together can enjoy a combined Family Ticket throughout the Where's Waldo activity, making it even easier for them to enjoy the attraction and their Easter Breaks together.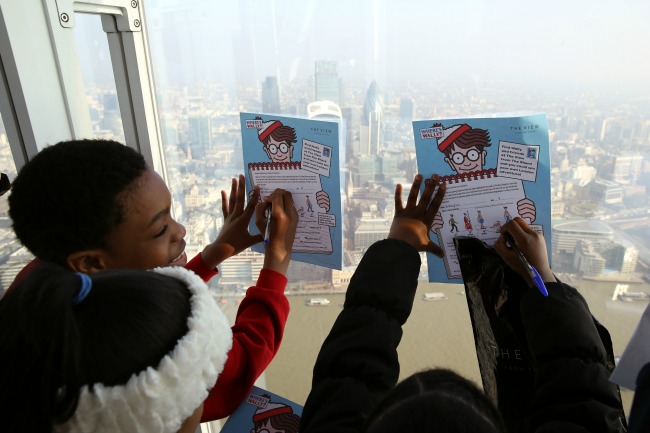 Families can purchase a combined 'Family Ticket' valid for (2 Adults + 2 Children, or 1 Adult + 3 Children), priced £74.95  (in advance) or £79.95 (day of) – saving over 15%. All tickets during the period come with a 'Where's Waldo?' activity sheet, which can be entered into a prize draw for the chance to win a fun-filled family adventure. The attraction is open from 10am until sunset. To find out more and book tickets, visit www.theviewfromtheshard.com.
Children must be aged 4 – 15 years (infants aged 3 and under do not require a ticket). Ticket includes entry for 2 adults + 2 children OR 1 adult + 3 children
Tips for visiting the Shard
Purchase your tickets in advance! That's the best tip I can offer you. The Shard is one of the most popular attractions in London. And with the Where's Waldo family promotion, it's guaranteed to be even more crowded.
All of TVfTS tickets are timed entry, however you can enjoy the attraction at your leisure. The view differs dramatically between day and night. You can purchase either a day time ticket (10am-6pm) or a nighttime ticket or a combo ticket to see the difference in the London skyline.
Photos Courtesy of: The View from The Shard. Where's Wally? is © DreamWorks Distribution Limited. All rights reserved.
You Are Also Going To Love