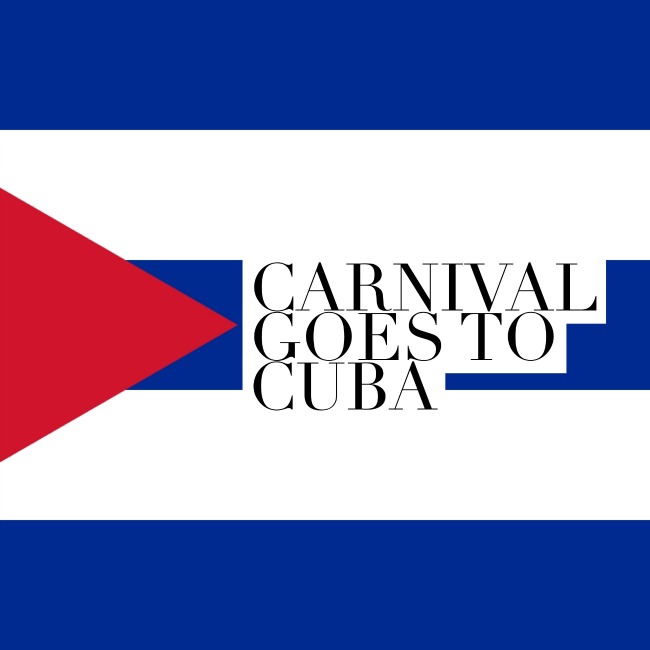 The doors for travel to Cuba are opening wider for Americans. On his historic trip, President Obama announced that American relations with Cuba will change, mentioning that the U.S. trade embargo with Cuba would be fully lifted.
Political and economic developments remain to be seen. In the meantime, several American travel corporations are moving forward with plans to increase American travel to Cuba. One such company that will help Americans with unrestricted travel to Cuba is Carnival Corporation.
Carnival Corporation to offer cruises to Havana
As reported in a Carnival Corporation press release yesterday:
Cuba granted approval for the company to begin travel to Cuba starting on May 1, 2016. Following U.S. authorization granted in July 2015, Carnival Corporation is now cleared to operate the 704-passenger MV Adonia to Cuba through its newest brand Fathom. This marks the first time in over 50 years a cruise ship is approved to sail from the United States to Cuba.
Cuban authorities from Havanatur Celimar, various other agencies and Carnival Corporation today signed agreements enabling cruising by Carnival Corporation to Cuba.
"Our Carnival Corporation and Fathom brand teams have worked closely with Cuba throughout this process and we are thrilled to begin regular sailings to Cuba from Miami starting on May 1, 2016," said Tara Russell, president of Carnival Corporation's new Fathom brand. "We have been told that we will be the first cruise line to sail from the U.S. to Cuba with our historic inaugural sailing."
"We are excited about Cuban approval and are ready to take travelers there through an extraordinary guest experience on the beautiful MV Adonia," said Arnold Donald, CEO of Carnival Corporation. "This is a historic opportunity, and we know there is pent-up demand amongst Americans who want to experience Cuba. We believe there is no better way to experience so much of Cuba in seven days. Everyone who sails with us with Fathom to Cuba will have a very special, rewarding and enriching experience with our Fathom brand."
Fathom Cuban itineraries feature three ports of call
During each sailing, Carnival Corporation through its Fathom brand initially will visit Havana, Cienfuegos and Santiago de Cuba, three ports of call for which Carnival Corporation has obtained berthing approval.
As part of this historic sailing in this inaugural year, travelers will enjoy an exciting Cuban experience and will sail aboard the 704-passenger MV Adonia, where they can choose to partake in onboard experiences, including Cuban- and Caribbean-inspired music and film options, as well as Cuban-inspired menu options.
Fathom to offer onboard activities unlike any other Carnival cruise
Special onboard programming will include a wide variety of activities covering an array of interests, ranging from an orientation to Cuba's history, customs and culture, to geographic-inspired entertainment, to casual and fun personal enrichment activities, to conversational Spanish lessons, to guided sessions with the Fathom team.
"We are humbled and honored to offer a one-of-a-kind Cuban experience to our travelers," said Russell.
Seven-day itineraries on Carnival Corporation's Fathom brand depart from Port Miami on Sundays at 4:30 p.m. Eastern Time. The ship will arrive at its first destination, Havana, the following morning (Monday) at 11 a.m. Eastern Time. The MV Adonia returns to its homeport, PortMiami, at 7:30 a.m. Eastern Time Sunday.
Booking details
Prices for seven-day itineraries to Cuba start at $1,800 per person, excluding Cuban visas, taxes, fees and port expenses and including all meals on the ship, onboard experiences and several on-the ground activities. Prices will vary by season.
To secure a spot on future sailings, a $600 per person deposit is required for all cabin categories and occupancy levels. Final payment is due 90 days prior to departure. To reserve a spot on future sailings, travelers may contact their travel professional or call 1-855-9Fathom. Learn more at http://www.fathom.org/.
Why take a cruise to Cuba?
Cruising with Fathom to Cuba offers travelers an opportunity to set foot on Cuban soil faster than if they were to arrange travel on their own. At this juncture, American travelers don't have complete autonomy to make travel plans.  There are still travel restrictions to Cuba.
  Currently, Americans can travel to Cuba in organized groups. Looser travel restrictions     will allow U.S. citizens to go independently on educational "people to people" trips.
2. Taking a cruise, travelers would fly to Miami to catch the ship, bypassing the hassle of arranging flights to Cuba. According to travel site Hopper.com, U.S. flights to Cuba currently average over $700.
These charter flights are infrequent, lack online booking and 24-hour customer service. Once more airlines are cleared to offer flights, prices will likely drop. In the meantime, travelers can pay less expensive airfare to Miami and board a Fathom ship instead.
3. Cruisers have the benefit of onboard programs and organized on-the-ground cultural exchange activities. Travelers get to enjoy the creature comforts that they're accustomed to in accommodations on Carnival cruises.
These are just a few of the immediate benefits I can see for traveling with Fathom to Cuba. At this stage it looks like Carnival can get passengers to Havana easier and faster than anyone else.