I'm currently in London at the World Travel Market learning about destinations, travel trends, and just about everything travel-related happening around the globe. This four-day business-to-business event, representing a diverse range of destinations, industry sectors, and travel professionals, is the second largest travel event of its kind in the world, second to the ITB expo in Berlin. With over 4,500 exhibiting companies, my first day could have easily been overwhelming but I approached the massive expo with expectations mirroring family travel advice that I give: "persistence, patience, and preparation."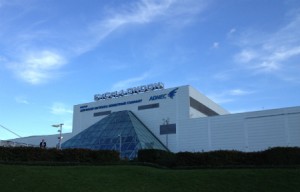 At the end of these few days, I don't expect to visit all of the exhibiting companies. The reality is that I have no desire to. I prepared with a mental list of the destinations I personally have an interest in visiting, doing business with, personally demystifying, and those that I want to introduce to families.
There's a small presence of American destinations and travel writers here. And although much of the focus is on the UK market, I've found that there's still value in being present at World Travel Market. As much as I'm here to learn about new destinations and industry trends, I'm here at World Travel Market for cultural exchange.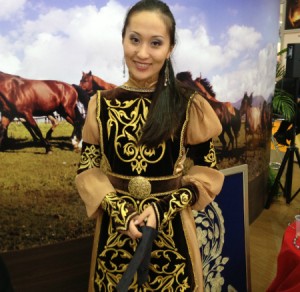 In a press conference conducted by World travel Market, in conjunction with analysis and studies from Euromonitor International, several world travel trends were discussed. Analysts spoke of the attraction of "forbidden lands" to American travelers. The easing of travel restrictions to places such as North Korea, Cuba, and Myanmar is attracting young American males looking for adventure & experienced American travelers looking for unique experiences. Mitt Romney was even mentioned in the presentation in regards to what his election could mean for some of these travel restrictions.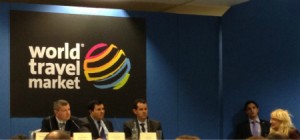 On the more casual side of my first day, through talks with industry representatives of varying nature, I learned about some perceptions of the American traveler, expectations of where we might or might not travel, and some destinations' difficulties in tapping into the American market. These conversations were conducted over the wine and foods of different countries, allowing me an opportunity to experience a the cultural side of destinations. Arabic coffee, Swiss desserts, Indonesian lemper and putri ayu, Bulgarian wine, and Malaysian appetizers were just a few of the tastes of World Travel Market for the day.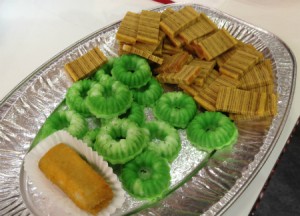 Eager to find out what day 2 holds, I've had a chance to mull over some notes and reflect on my interactions. One point that continues to be prevalent for me is that expos and conferences have value-added outside the doors of meeting halls and on the floor of the event. Just like travel, some of the best experiences tend to be off the beaten path.