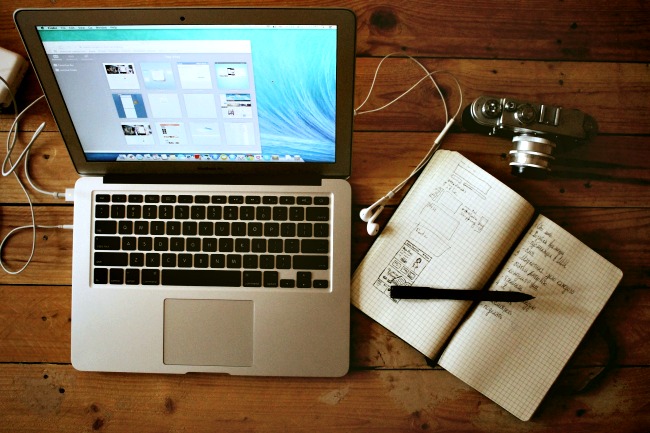 Is your data protected right now with a VPN as we speak? While we depend more and more on our tablets and smartphones for the convenience of working, shopping, banking anywhere, we're also exposing our data more freely.
Did you miss my blog series on how to protect your online privacy when you're traveling? If you did, don't fret. I'm still working as an ambassador with F-Secure and have new VPN insight to share.
In the link above I covered (at length) this handy VPN app available for your devices. I'll try not to repeat myself too much in this post but I really like this product for travelers and want to make sure that you understand how useful it can be for you.
How To Maximize Use of The VPN app
Instead of me explaining away in text how you set up the app, check out this 45 second video:
That's it. Simple. Download, choose your location, and turn it on. Regular folks get a 14-day trial but you're special because you're here reading my blog. YOU get a free 3-month trial!
Download the app here: http://bit.ly/1e4tKqQ and use this code: qhh42f.
My abroad experience with the VPN app
So, while I was in Spain earlier this month, I had a chance to finally experience the true value of the Freedome VPN app. Stateside, I've been using the app primarily to protect my data when I jump on open wifi networks.
What I've liked most is that it's also blocked tracking attempts. I really felt freer using hotspots this time around.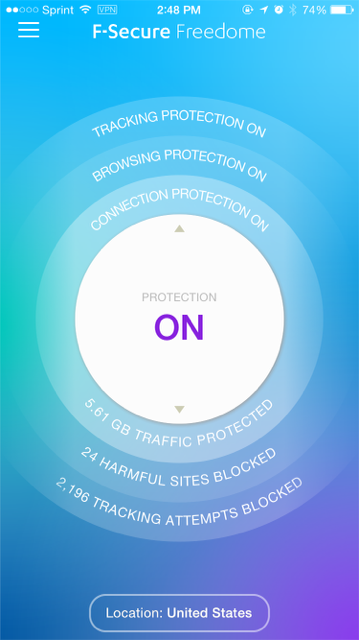 The iPhone has been self-sufficient in blocking harmful sites so this feature wasn't a huge draw for me. What I really liked about the app and didn't understand until I was abroad, is that I can choose virtual locations that give me access to geo-restricted content.
What does "access to geo-restricted" mean?
Say you're in Spain (or Finland) and you want to watch Netflix or HBO Go while you're on the hotel's wifi. Ain't gonna happen if you don't have a VPN app with geo-accessible capabilities.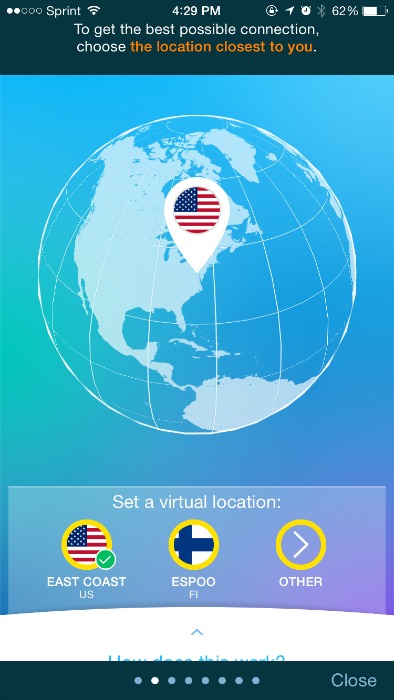 You'll get a message (as I've gotten while traveling in London), "this content in not available in your country." Very frustrating when you just want to watch t.v. or catch up on streaming news from home.
My husband expressed this frustration last October while we were in a t.v.-free apartment in Greece. He couldn't access his ESPN app to catch a Steelers game. He was slightly annoyed.
With the Freedome-VPN app, all you do is switch your location to the United States (or whichever county has content you want to access but can't) and the app cloaks your phone to appear as if it's in that country. Voilá. Pretty cool, huh?
This is a beautiful thing for families wanting to access their cable subscriptions while traveling abroad with their kids.
Once I got home, I decided to move the VPN across to our my husband's Android tablet. His recent trip to Costa Rica left his data all kinds of exposed. Not any more. Now he'll be protected AND he can watch his ESPN while he's out of the country.
In short…
Whether you're traveling abroad or at home, a VPN app is prudent to keep your data privacy safe. The added value is being able to access all the things you love to watch no matter where in the world you are.
Freedome is available for all Android, iOS and Kindle Fire devices. Download the app here: http://bit.ly/1e4tKqQ and enjoy your own three-month free trial with this code: qhh42f.
Let me know what you think. How can this app work for you? Do you currently use a VPN app? What do you love/hate about it. I'll be giving away something special in a few days so I'd love to know.
Thanks to F-Secure Freedome for helping keep the lights on over here and bringing me on as an ambassador again. The app specs are theirs but all opinions are my own.