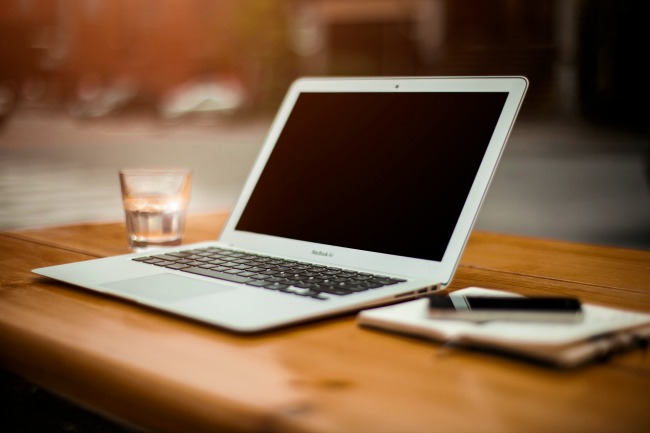 How much do you think about your online privacy at home?
Not at all?
A little?
A lot?
What about when you travel abroad? Do you pick up a SIM card and use 3G or 4G or are you the king/queen of jumping on free hotspots?
It's important for me to not only share ideas with you about where to go and how to travel more but also about your safety.
Our security tips article focused on your physical safety but smart travel in today's world is also about technological safety.
The Hot Spot Queen
Every year I travel to London for one of the biggest travel trade shows to learn about new destinations, global trends, and travel tech. It's always educational, informative, and fun but it's also technologically challenging.
When I travel abroad I never have reliable phone service because my iPhone is locked. I use a global phone to be able to call home but if I want to get online, I'm constantly searching for a hotspot.
It's inconvenient but it's cheaper than paying a month of tuition to Sprint for international data service.
Is Free WiFi Really Free?
Last year, the apartment that I rented didn't have free WiFi (as they advertised) so my few days there were spent jumping on a BTW Free WiFi network. I used it to check my social media, get on Skype and chat with the family. I loved the idea of jumping on a random hotspot, using the internet and calling home for free.
Sound familiar?
The following video exposes the truth about free WiFi. When we hop onto random hotspots, we're placing our online privacy in jeopardy.
In the first half of the experiment, IT Security Consultant, Finn Steglich sets up a dummy hotspot in the middle of Canary Wharf's shopping center. Funny enough, I sat in one of the cafes in that center, drinking coffee, enjoying a couple of hours of connectivity.

After watching the experiment, I question how much "free WiFi" really costs me? When I was in London, did I give a criminal carte blanche to my sensitive and private information?
Steglich mentions how users "callously connect to any free hotspot network that's available." (Raising hand). He shows how many people jump on his fake setup, something that data criminals practice.
We hotspot jumpers could be giving away our sensitive secrets and not know anything about it!
Be Aware Of Privacy Risks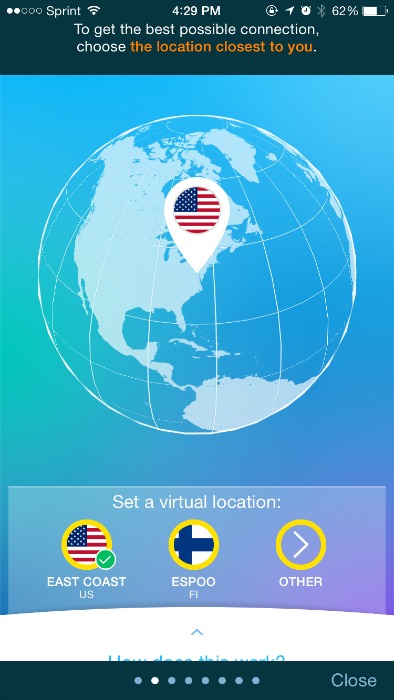 It's briefly crossed my mind that these hotspots and free WiFi networks could be unsafe but I never did anything about it. I used them for the convenience.
When you're in a foreign country with a locked phone and no 3G, you're desperate. You feel disconnected. For an online influencer that's a problem.
However, your phone being hacked is a bigger problem. Not sure about you but my online privacy is a non-negotiable. Now that I'm aware of how I can protect my phone and the potential security risks, I'm changing my ways.
Virtual Private Networks
So what do you do?
Add a virtual private network (VPN) to your WiFi so that your phone is protected. Sounds complicated but it's not. We used them all the time when I worked in the financial industry. They were expensive and complicated back then but not anymore.
F-Secure Freedome has a VPN app that you can put on your phone. It's been available on iOS and Android for a year, providing the ideal protection for travelers and mobile workers. It has 4.5/5 stars on Google Play and the App Store. This is what it does:
Encripts your data
Strips out tracking
Provides connection to your home base
Blocks out harmful websites
Keeps you and your secrets safe
What I like about F-Secure Freedome is that it's more than just a VPN. It makes my phone secure and private no matter how I connect to the web plus it lets me choose virtual locations that give me access to geo-restricted content anywhere in the world.
Free Trial Offer
If you'd like to download the app and take the VPN for a run, here's a FREE code for a 90-day trial period: qsf257. Use it when you download in either Google Play or the App Store.
There's also a FREE 14-day trial for Windows. OS X protection is still in the pipeline. I can't wait until the OS X version is out. I log on to free networks from my Mac both overseas and at home as well.
Criminals are becoming more and more technologically savvy. You need to be smarter than them. Next time I travel abroad, I can worry less about my secret information being leaked.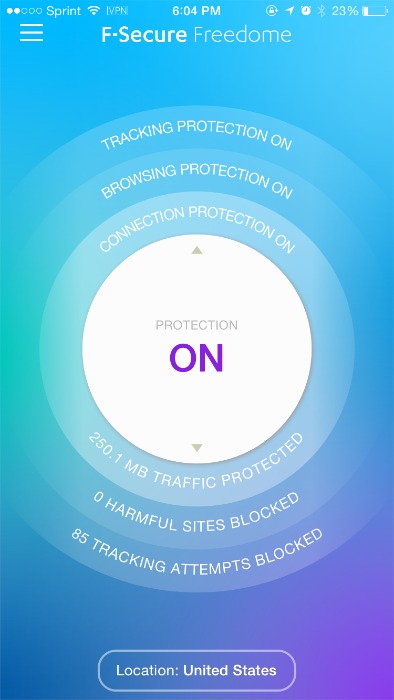 Take it for a test run yourself . As of Sunday February 8th, 1,452 tracking attempts have been blocked on my phone.
I'm grateful to F-Secure Freedome for selecting me as an ambassador to write about this data security issue. All opinions expressed within are my own.