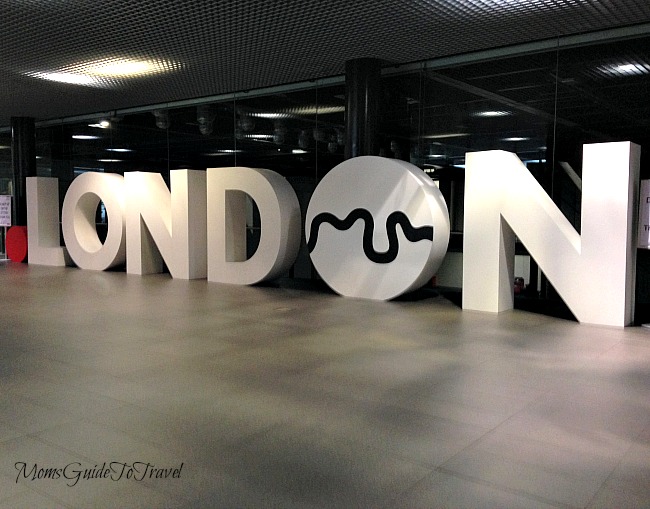 You're an American travel blogger/writer. You attend conferences like TBEX as a part of your networking, travel and professional development mix. You know that there are other events in the travel space that you should attend (or maybe you don't) that could provide similar benefits like consumer travel shows and industry trade shows. You want to get in front of more international destinations and brands. You've heard of big shows like World Travel Market (or maybe you haven't but now you have) yet you're not sure if it's worth it for you.
This is the time when you need to do your research and travel planning for next year.
Here's what I know
For the past few years I've been attending World Travel Market. And ever year a fellow travel blogger/writer asks me if it's worth it. My straightforward answer: Like any conference, marketplace, or trade show you attend, what you put in, you get out. It's what you make of it.
Opportunities at World Travel Market are there for the taking. It's up to you to do the research, come up with a plan and execute.
World Travel Market Becoming More Blogger Friendly
My first World Travel Market (WTM) was in 2012. It was admittedly an overwhelming experience. I attended at the suggestion of a fellow blogger but had no idea what to expect and didn't necessarily have a plan of attack except to meet as many destinations as possible. Not only was it a poor plan, it was an exhausting one.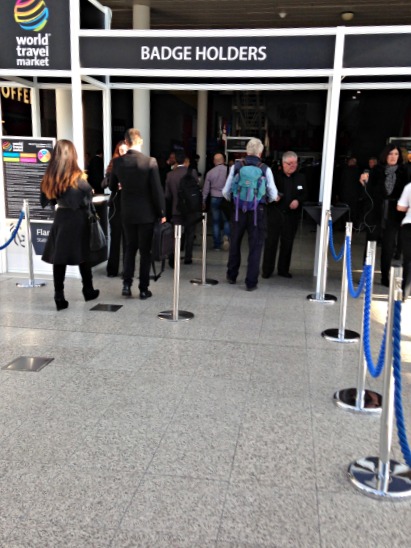 The trade show floor is ginormous and exhibitors are usually expecting to meet with buyers. So if you're not a buyer, you need to come to their stand with a compelling offer for why they should spend time chatting with you.
At that time (2012), WTM had just a few seminars that focused on working with bloggers. Most of the blogger attendees were European. Makes sense – it's free for all media to attend but less expensive for the Europeans to travel there.
This year (2014) is the first year that WTM created a formal way for travel bloggers to meet with destinations. There were only 60 slots available (on a first-come first-serve basis) but that's a good start. Next year, depending on the success and feedback of the attendees, I see that number increasing.
Even if you don't get a slot at the Thursday speed networking event, you can make appointments on your own prior to the start of the conference. This is what I did and perhaps what I prefer because I can set my own pace over the course of the three days.
I believe there were more sessions on working with bloggers this year. Organized and run by Travel Bloggers Unite (TBU) head Oliver Gradwell, the sessions covered topics such as: how tour operators can create successful campaigns with bloggers; considerations for working with bloggers outside of the tourism sector; enhancing real time content creation to influence buyer decisions; and the growth of video blogging.
A Positive Shift
The shift happening at WTM is a slow but positive one, on par with the travel industry as a whole. The lifestyle, technology, and fashion sectors saw the value of working with bloggers fairly early, reaping the benefits of social media marketing and blogger ambassadorships right before or at the explosion of key social media platforms.
As content marketing and native advertising become less of catchphrases and more of actual practices for travel marketers, hopefully we'll see professional travel bloggers utilized more frequently.
Travel Bloggers are the ultimate social storytellers and a powerful marketing resource for any destination, airline, travel tech firm or tour operator. There are some in the industry that get it and some that don't.
For the ones that still need convincing, brands like Expedia, HouseTrip, VisitSweden, and Abercrombie & Kent (to name a few) have their own experiences to share. They've been successful early adopters working with travel bloggers over the past several years.
World Travel Market's Value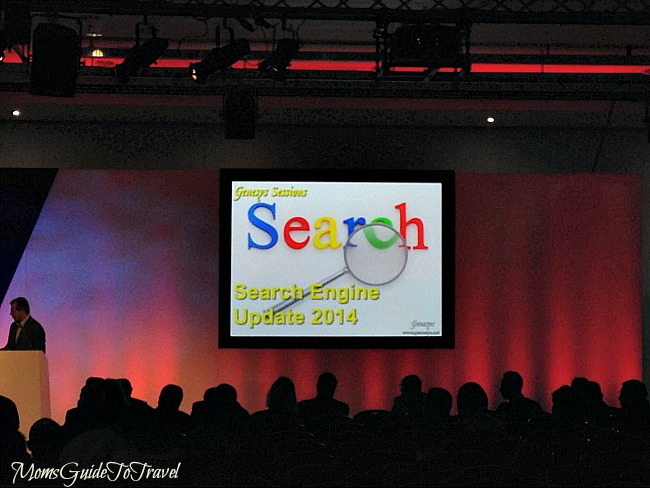 The first day of the conference is the least hectic day of the week. Generally speaking it's primarily a press day, starting off with a breakfast and progressing onto a forecast forum and sessions on trend reports.
Personally, I like attending the global trends session. It gives me an opportunity to compare what I've recognized happening over the year to what may be actually trending. This year's global trends report included: the rise of cycling amongst middle-aged men, the growing popularity of peer-to-peer dining websites, the increase in mobile bookings, and the mainstreaming of wearable electronics.
I'm not sure where else I can get direct access to tourism ministers, private sector reps, DMOs, tour operators, hotel owners, airline officials, and the likes of Andrew Jones from Yahoo! or Anna Chomse from Google – all in the same building.
For my business, that's valuable.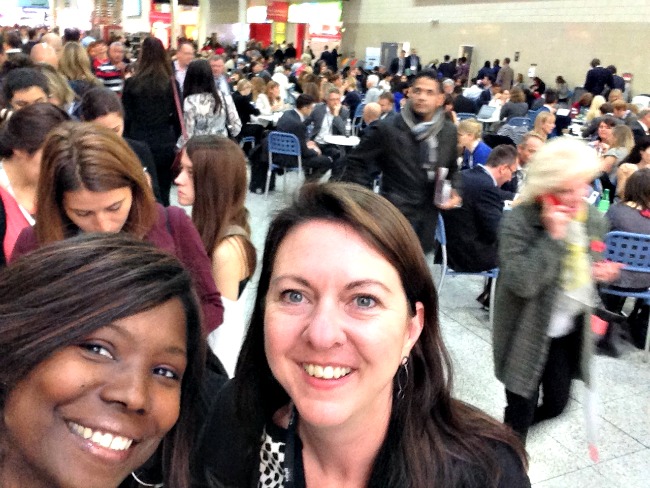 Fellow travel blogger friend Vero Autphenne from Belgium With Kids shared her take with me on attending WTM this year for the first time.
I have to admit I was totally overwhelmed by the sheer size of WTM and debated whether to go. So before buying the plane ticket, I solicited advice from bloggers who had been there. The overwhelming advice I got was to 1) stay focused, and 2) make appointments. I followed their tips and set up about a dozen appointments over two days focused on only two destinations. I did have a chance to wander the massive halls a bit between appointments, which was fun but I wouldn't have known where to start if I'd gone in cold. I also appreciated having access to the press room (which you automatically do for free as a blogger). It was sort of a haven from the hectic exhibit floor, they offered free coffee and tea, and it was a great opportunity to meet journalists from around the world. I feel like I got to meet with European destinations I wouldn't have had access to in the U.S. The follow up so far has been slow on my end because I just got back a couple of days ago. I have heard back from three or four of the people I met with. I am already considering going back next year depending on the airfare, as always.
Prince Erick, another travel blogger shares his perspective HERE.
Is it worth it?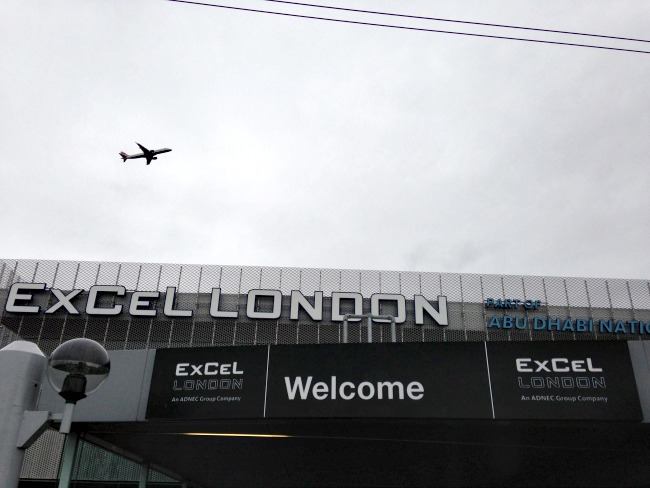 After the business day is over, the floor is filled with parties and socializing opportunities. Outside of Excel London there are also the private events to consider. I attended a Travel Massive London meetup in Shoreditch and met a couple of people that invited me to a smaller private event. After attending that event and pitching on the spot to an audience absent of travel bloggers, I walked out with new international connections and a freelance job.
World Travel market is about networking, marketing, industry education, sharing ideas, and being on top of trends and opportunities. As a professional in the travel industry, no matter what side of the fence you're on, that has value. What you have to decide is how much is that worth to you.