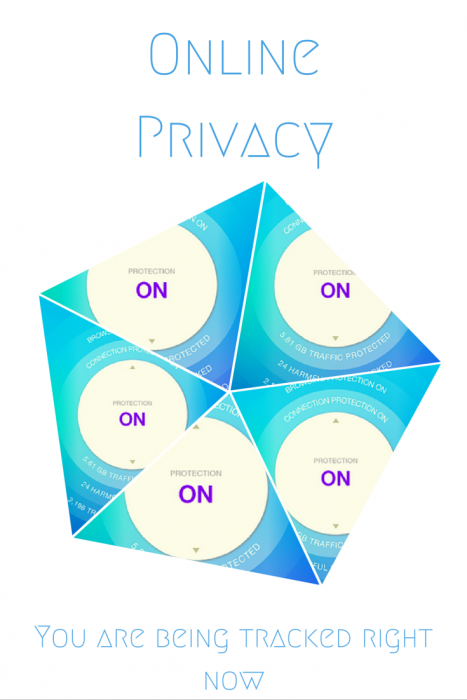 How many times has your phone or computer been tracked today? Are you protecting your online privacy?
If you don't know the answers to those questions, then take a look at last week's blog post to learn why you should. I talk in depth about the threats we face each day when we use hotspots and free wifi, especially when we travel.
A quick Re-cap
Our data is constantly being tracked. In some cases, we may be granting criminals carte blanche to our private information. Virtual Private Networks (VPNs) offer the protection that many of us don't know we need.
Financial companies, government agencies, and corporations who want to protect sensitive information, all put their networks behind VPNs. It's just standard procedure. Once an expensive option for the average consumer, VPNs are now extremely affordable.
And in your case, for 90-days it's completely free!
F-Secure's Free Trial
F-Secure is offering a FREE 90-day trial for you to test out their VPN app. Download it on itunes or Google Play and use the following code: qsf257.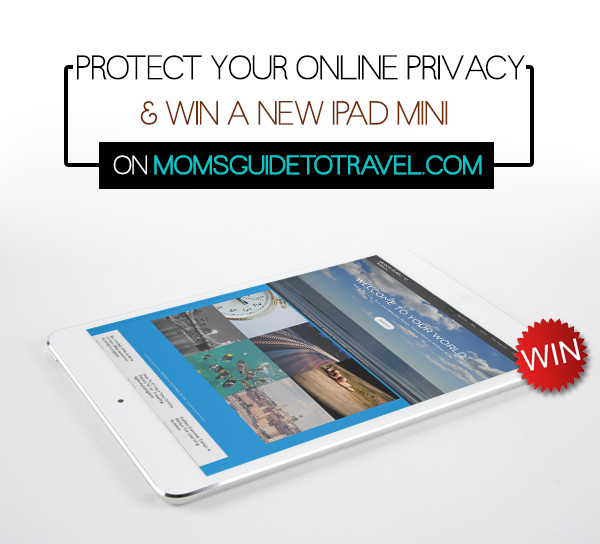 As motivation, I'm hosting a giveaway. It's the Freedome Challenge for a FREE brand new iPad Mini 16GB Wi-Fi  with a FREE year of Freedome VPN to protect all your devices! Lots of "free" going on. Basically, it's a win-win.
Think about it, downloading the VPN http://bit.ly/1uCeoku, you get to protect your data for 90 days. AND if you win, you get a free iPad mini and another year of protection…for FREE. Even if you don't win, you have 90 days of online privacy protection. Keeping my fingers crossed for you. Enter below.
My Experience So Far
Since downloading the app 11 days ago, over two thousand tracking attempts have been blocked. 2,196 to be exact! Whenever I try to open a harmful site, the VPN comes up and stops me. Love it! Here's a picture of my VPN app in action: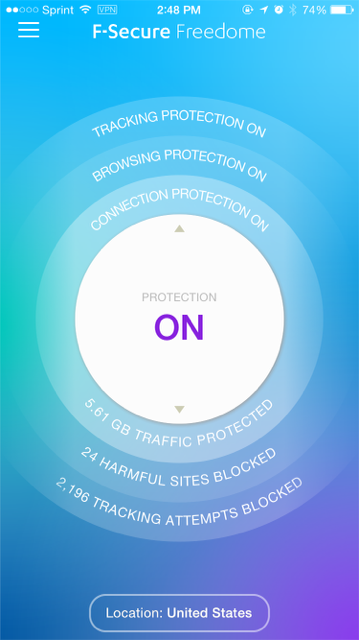 Rules and regulations for the giveaway: Contest only open to legal U.S. residents. No purchase necessary. Void where prohibited. Giveaway entry period begins February 22, 2015 and ends March 1, 2015 23:59 EST. One winner will be selected at random from all eligible entries received during the giveaway entry period on or after March 2, 2015. Winner will be contacted via email and will have 24 hours to respond in order to claim prize. Failure to respond within 24 hours or if winner does not meet eligibility requirements another winner will be selected at random.
Prize: One (1) Apple iPad mini 16GB WiFi and 1 year VPN coverage from F-Secure Freedome. Prize can not be substituted for cash or altered in any way. One entry per household. Contestants will be disqualified for submitting multiple entries.   
Disclosure: F-Secure has chosen me to work with them as a brand ambassador. This may be a sponsored post but I'm a fan of this product and all opinions expressed are my own.