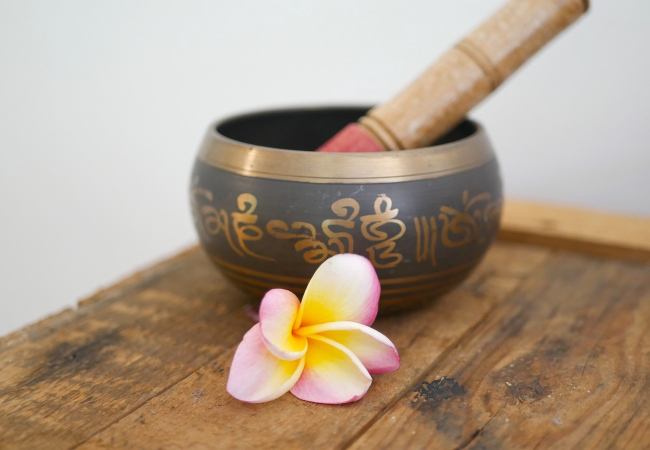 If you're familiar with any type of alternative medicine, I'm sure by now you have heard of people tapping into Reiki for wellness.
But you may be asking: what is Reiki? Who uses Reiki? Why do people seek out Reiki?
Well, recently I had my first Reiki session. Here's why.
The back story to Why I did Reiki
Last month after the first week of summer vacation ended, I woke up on Saturday with a feeling of complete exhaustion.
As sunlight peaked through my bedroom window and the rest of the house slept, I sat up with a pounding headache, tight shoulders and a stiff upper body, a feeling of nausea and what felt like a cloud around my brain.
I spent the week as a taxi driver per usual, taking my oldest son to IB summer camp and entertaining my 10-year old at the park daily in an effort to exhaust him so that I could get work done in the afternoons.
The only thing that happens when you try to exhaust a 10-year old boy with autism is that you wind up exhausting yourself.
My son's preferred activity at this particular park that we visit is to relax in the swing for an hour — while being pushed. It's the repetitive nature of things that kids with autism love.
Standing for an hour in the sun pushing a swing is not friendly to the knees of one with knee issues. If it doesn't manifest as swollen ankles or an inflamed knee, it's going to manifest as something else.
Listening to our bodies
So when Saturday morning rolled around, although I had slept a good seven hours I was tired. And I needed to drink water.
But I also felt like I needed more.
My energy felt like it was all over the place. Between figuring out summer plans, wrapping up the school year with graduation and events, attending orientation for high school, taxing to summer camp, managing the house, being physically and mentally available to my spouse, finishing up client projects, and obsessing over my Fall Retreat, I was emotionally, mentally and physically overwhelmed.
My first thought was that I needed to travel; that I needed to do an overnight somewhere nearby. However, after debating with myself I realized that I needed something different. Otherwise, I will just go to a hotel room, pull out my computer and "catch up."
I needed therapeutic healing – which is what bought me to the Four Seasons website.
Reiki at the Four Seasons Baltimore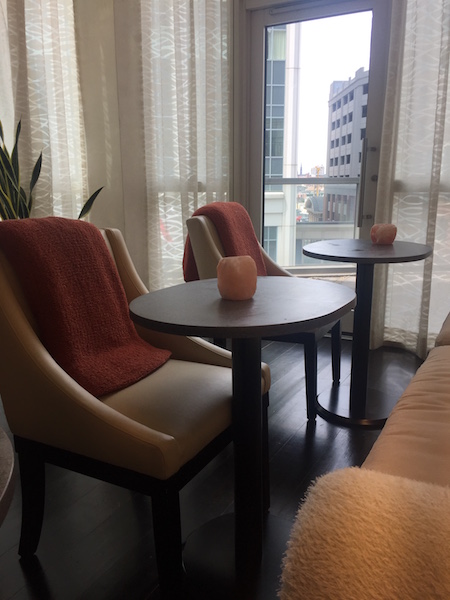 Located in Baltimore, it's a quick 25-minute drive from my house. I've been to the property as a guest of the hotel a few times to tour and view the facilities but I'd never actually enjoyed an appointment at the Four Seasons Spa.
Today was the day.
EXCEPT trying to make an appointment on a gorgeous Saturday at the Four Seasons in the summertime is just foolish talk.
"Sorry, ma'am. We don't have any appointments for today."
Honestly, what was I thinking?
But I was desperate. "Okay, so do you have anything available on Sunday?"
As the spa receptionist checked the calendar, I scrolled through the list of services again and noticed that the property also offered various energy work services such as chakras and Reiki.
"Oh, can you add Reiki to that as well?" I was really pushing it.
To my surprise, "Well if you don't have a preference for sex, I can get you in with Mario at 12:30 and Laura at 1:30."
"I'll take it!"
And so I was booked for my 50-minute Swedish massage and 25-minute Reiki session at the Four Seasons Baltimore.
I felt like I had hit the jackpot (that I was clearly paying for).
Let me give you the Cliff Notes version of the story: after it was all said and done, that combination of services was exactly what my internal doctor ordered.
(Did I just date myself?!)
I will probably NOT go to anyone else for a massage at the Four Seasons except for Mario.
I was a little self-conscious at first because hello…a strange man massaging my body is, well…strange.
But that's because I was all in my head. We, women, start thinking about our rolls and our cellulite and missed body hair, etc. etc.
But guess what?
That massage therapist ain't thinking about you. Or me.
As long as they are professional, as Mario was, they are focused on doing their job and making you feel comfortable.
Besides, the task at hand was to get some deep therapeutic physical self-care.
And that's what my boy Mario delivered EXACTLY.
True Self-care Therapists at the Four Seasons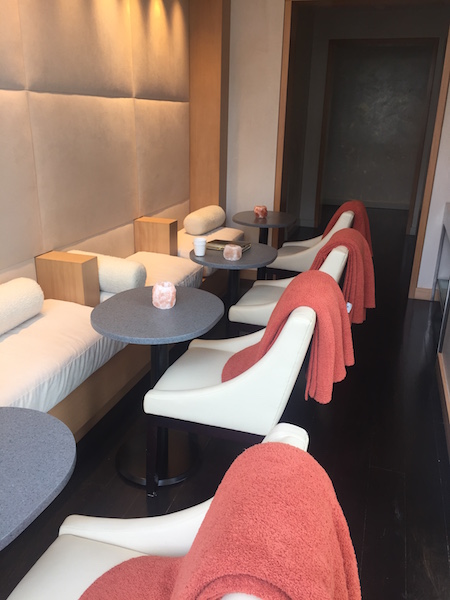 Mario worked out knots, loosened limbs and muscles, gently cracked bones, and did some bomb-A joint pulling of my wrists, fingers, ankles, and toes.
I could hear choral notes in my head from my body singing "Hallelujah!"
And then I fell asleep (and probably snored). And then my 50 minutes were over.
No matter how much massage time I purchase it never feels like enough.
Stepping into the world of Reiki Therapy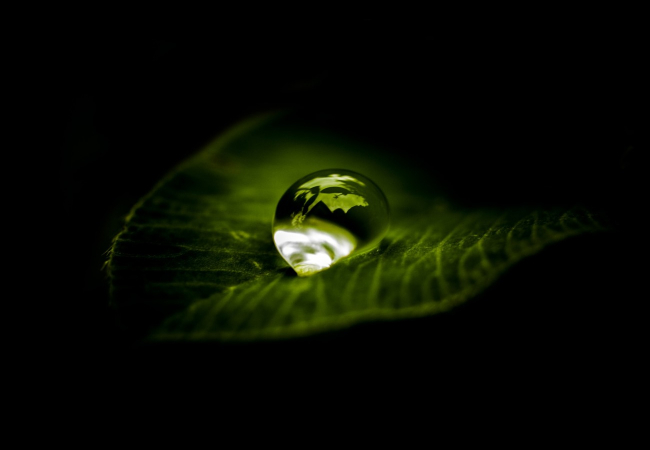 Loose and completely open for Laura, we begin my Reiki session after I enjoy an incredibly quick 5 minutes in one of the relaxation rooms.
I was not sure what to expect.
After she escorted me to the room and we spoke briefly about the process, she walked out for a moment in order for me to get comfortable on the treatment bed.
I disrobed like I normally do at a spa and laid beneath the sheets before she walked back into the room.
"Do you prefer to be cool or warm?"
"Definitely warm," as I snuggled the sheet and blanket further up to my neck.
And so we began.
What is Reiki and how does it work?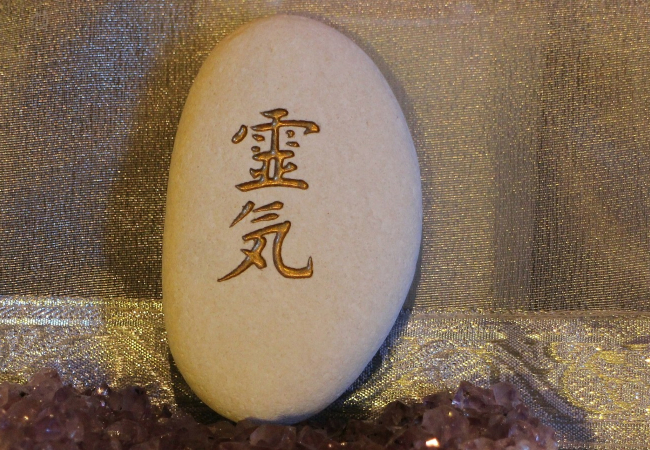 Essentially, Laura explained that Reiki isn't about touch so much. It's more about getting the subject to self-heal through their own energy and life force.
That was my speed course into Reiki after openly admitting that I didn't quite know what it was but felt like I needed it.
But of course, I did research later in the week.
This Eastern practice is a form of alternative medicine developed in 1922 by Mikao Usui, a Japanese Buddhist.
Reiki therapy is known to be a very specific form of energy healing where the Reiki practitioner lightly touches the body or places hands just off the body to help guide the body's natural energy field to heal, relax, and/or relieve stress.
Why people turn to Reiki has to do with a number of different reasons. Some people report that Reiki benefits their physical ailments that have gone unresolved by traditional medicine.
Some people turn to Reiki to help them with their stress levels.
I opted for a Reiki session because I felt that my energy was completely out of balance and it was manifesting itself in my body. And although the Swedish massage relaxed me, Reiki tapped into an unseen force to help me relax in a different way but also to re-center myself.
What happens during a Reiki session

So once I finished sharing with my practitioner what issues I was having (energy being out of whack, wanting to better repel negative energy that I felt was stifling me), she began to work.
Placing a few things over my eyes including a mask, she guided me to an unconscious state of relaxation.
I heard her "ding" a soft Buddhist-type bell. Soft music played in the background.
She touched my forehead then my arm lightly and perhaps a toe or foot.
There may have been incense burning in the room or perhaps some other scent.
I honestly don't recall because as much as I was trying to stay conscious and be aware of what the heck was going on, I could not.
She did not say a word but I was definitely melting into a complete state of relaxation.
Although I could not see her, I could feel my therapist moving around me. You could say I was feeling her energetically.
But what I could really feel was my body trying to get me to let go.
And so I did.
An aside – You may also be interested in my Solo Mom Getaway ebook: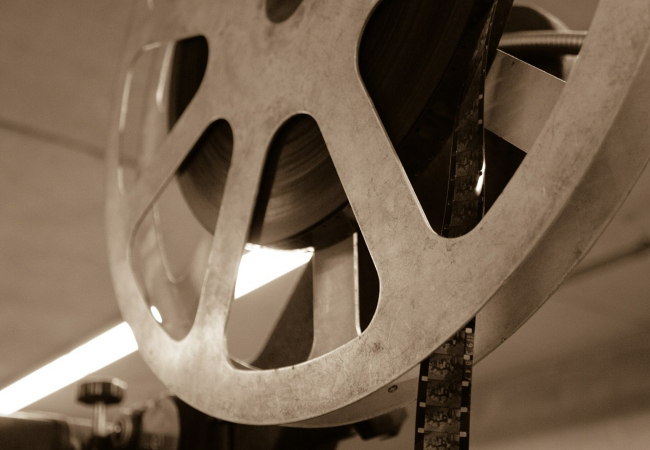 I have no way to explain what happened next except to say, imagine you're in a dark movie theater and an old film reel is flickering on the screen feverishly in front of you.
That's what was going on in my head. I was having a rapid influx of mental downloads telling me what to do, what to stop doing. I didn't hear a voice. It was more like rapid imagery.
It's hard to explain but something was definitely happening.
And then I went to sleep.
And then I snored and woke myself up.
And then I heard the soft bell from the start of my session.
And then my session was over.
Laura touched my shoulder lightly and spoke my name to bring me back into consciousness.
She removed my masks and welcomed me back, sharing with me information that she "saw" during our session.
How do you feel after a Reiki session?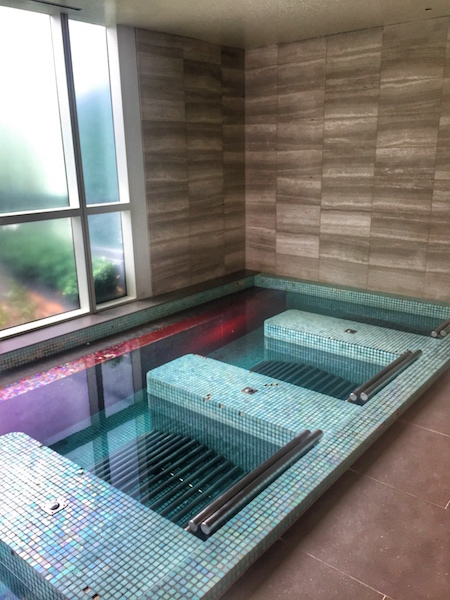 I lay there with one eye open, peaking at her so as not to be rude but to let her know that I was listening.
I really wanted to just lay there for a few more minutes with my eyes closed.
I was too exhausted to get up.
That's how I felt. Like I had been on some energetic roller coaster.
I imagine that everyone's Reiki experience is different. Some people have other physical things happen to them.
So Laura mentioned a few things to me in terms of being an empath and being highly intuitive, yet not always listening to my intuition. (Ha! This was NOT the first time I heard that. A shaman in Nicaragua said the same thing to me as he pierced through my body reading my chakras).
Interesting things that happen in a Reiki Session
What I thought was most interesting in our conversation was what she said about a yellow flame from her candle flickering rapidly over me. (Remember what I said earlier about the rapid-fire film reel I saw in my mind right before I left consciousness? I think the two were connected.)
Interpreting the yellow light, she said that it was like fire flaming; that there was a creative energy stuck inside of me wanting to get out.
This prompted her to ask if I was previously an artist or a painter "but you're not doing it anymore?"
Yuuuup.
"Because of that creative energy locked up inside of you, it's creating blockages."
I knew exactly what she meant. I felt that I was dealing with some sort of blockage. It's why I came for a Reiki session in the first place – to clear the blockage, to re-center my energy.
Ugh! I closed my eyes for a second wondering when am I going to find the time to get back to my craft? I already feel pulled in a million directions.
And so the internal conversation began.
Laura gave me a moment by myself to get situated.
I sat up slowly feeling relaxed in an oddly different (but good) way. I felt almost light-headed but not in a fainting way.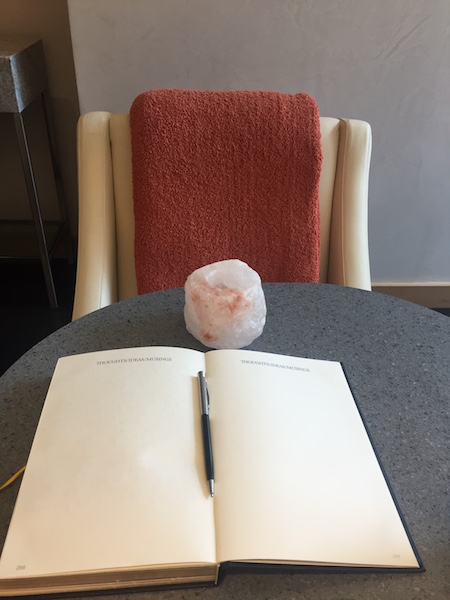 I found a quiet space and journaled. And then I submerged myself in heat and water for the next 45 minutes taking my time to end my Four Seasons spa experience for the day.
Is Reiki for everyone?
That I can not say.
I think it's for anyone who is open to it, anyone who believes in more than what their eyes can see.
Everyone that I know who has had Reiki is a spiritual person. And they are open.
You really have to be the judge of that for yourself.
If you want to learn more about Reiki, its symbols, and hand positions for energy work and healing, read The Original Reiki Handbook from the Master and creator of the practice, Dr. Mikao Usui.
I will say that Reiki benefited me in several ways and I have all plans to make it a regular part of my travel for self-care regimen.
Have you ever tried Reiki? How did you like it? I'd love to hear your experience in the comments below.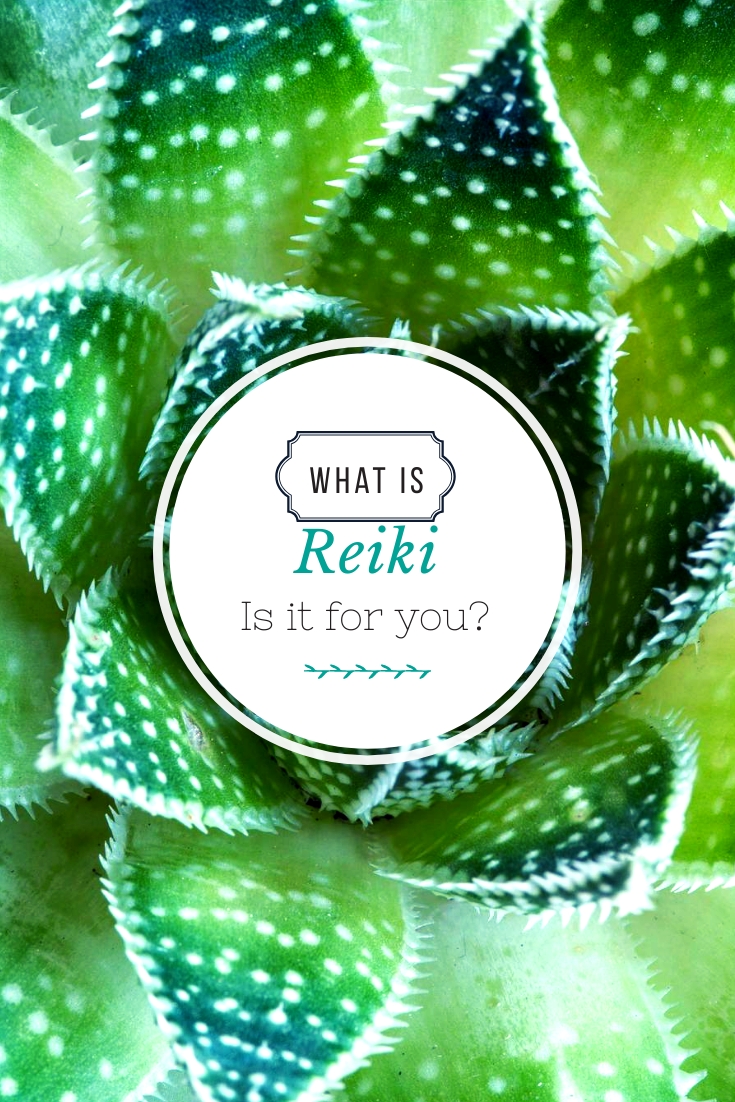 This post has affiliate links.