9 Relaxing Things to Do in Hagerstown
A quiet ride along route 70 just northwest of the Baltimore-Annapolis area in the heart of the Great Appalachian Valley, will bring you to a part-rural part-metropolitan Hagerstown, Maryland.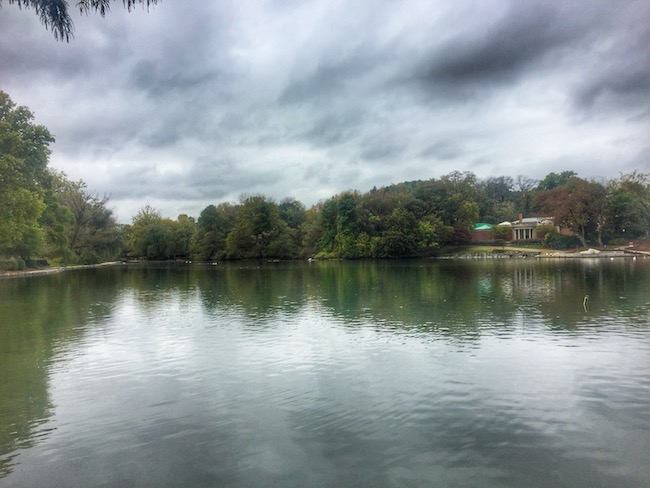 Although the most popular things to do near Hagerstown include a visit to Antietam (the famed Civil War battleground) and the C&O Canal, I've found that there's over a dozen relaxing things to do in Hagerstown Maryland and surrounding areas.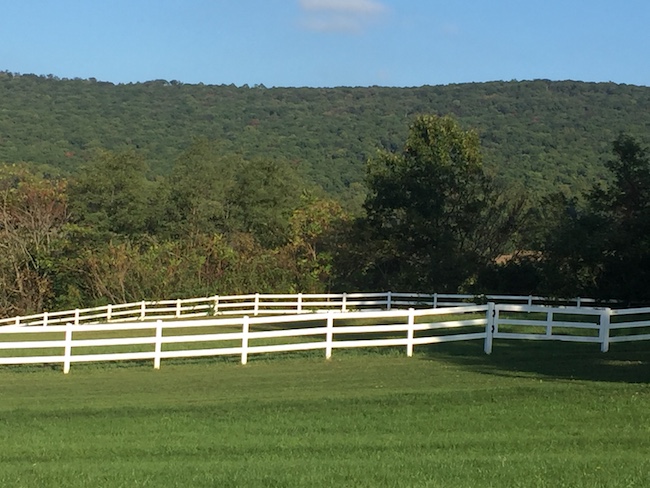 Below I highlight the top nine that I like for a low-key self-care vacation getaway.
1. Sleep in at The Inn Boonsboro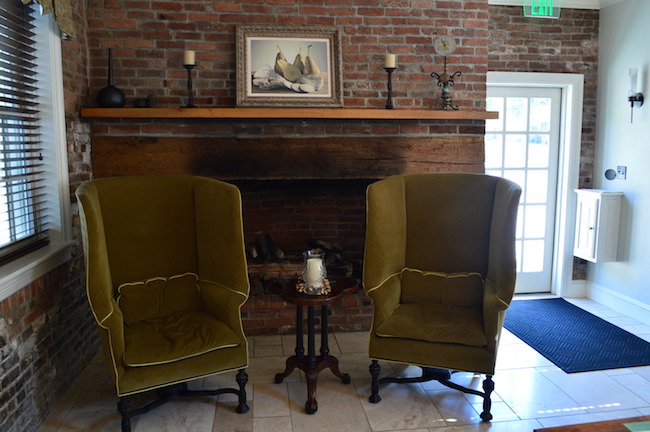 If you're looking for a relaxing place to stay near Hagerstown the Inn Boonsboro is undoubtedly where you want to stay.
The small town of Boonsboro is an 11-mile drive South of Hagerstown. Founded in 1792, it is quiet, intimate and looks very much like a rural American town.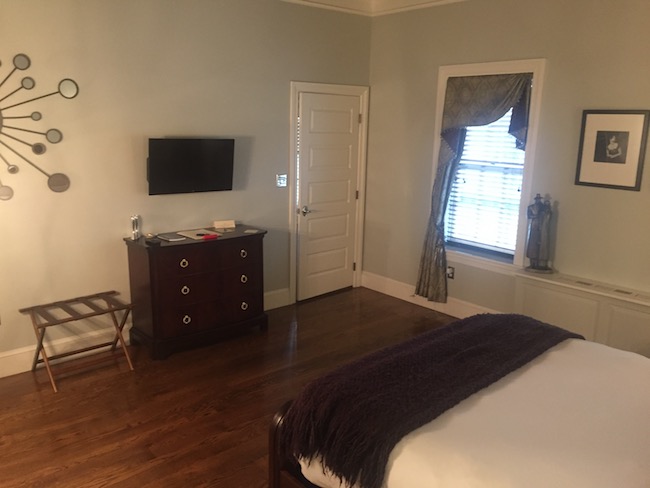 Owned by best-selling romance novelist Nora Roberts, The Inn Boonsboro has eight uniquely appointed rooms all named after characters from fiction books.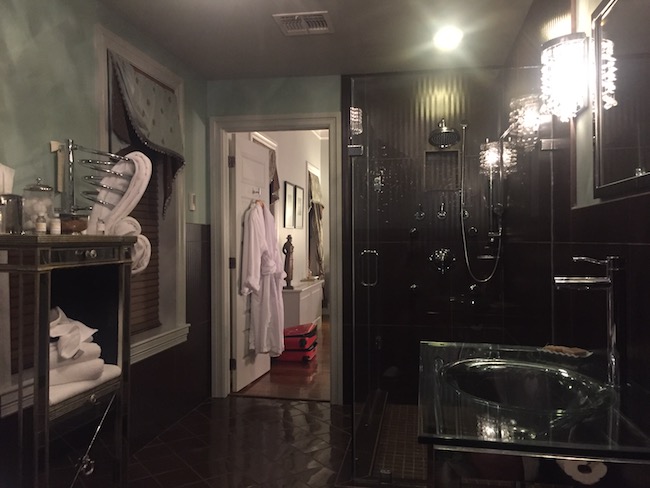 I stayed in the Nick and Nora room for an evening.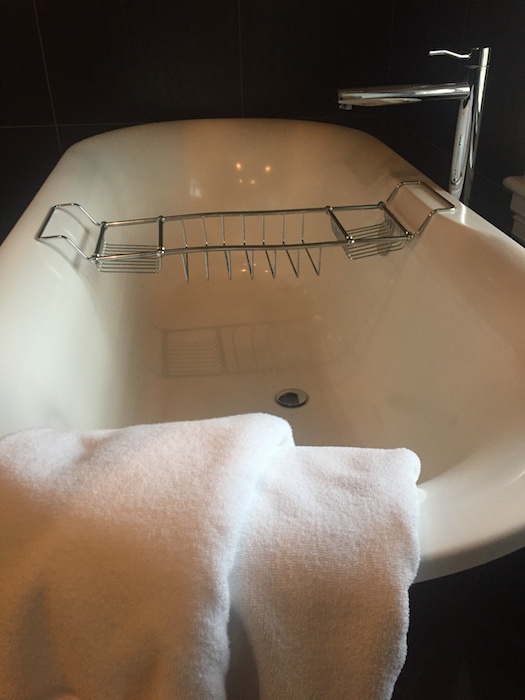 The room's deco-style furniture is accented with hardwood floors, crystal lighting, plush seating, a free-standing tub, glass shower stall, heated towel racks and bathroom floors.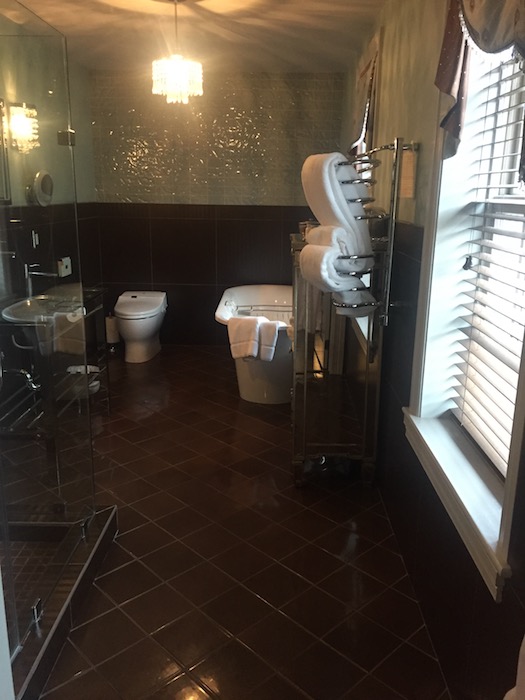 The Elizabeth and Darcy room is equally stunning.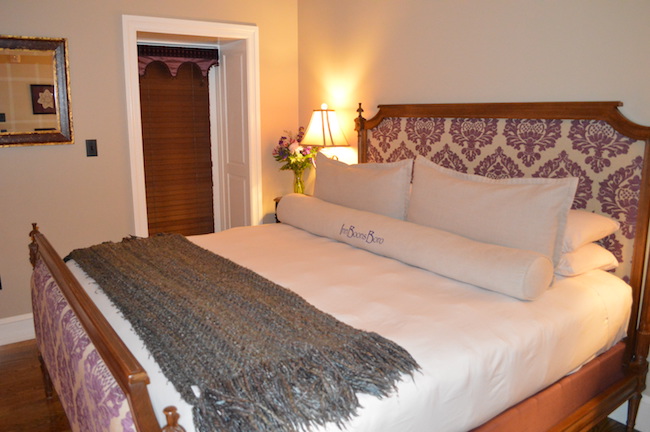 Facing Main Street, this room has mass feminine appeal with its dainty purple accents, lavender bath amenities, English country charm, and a traditional claw foot bathtub.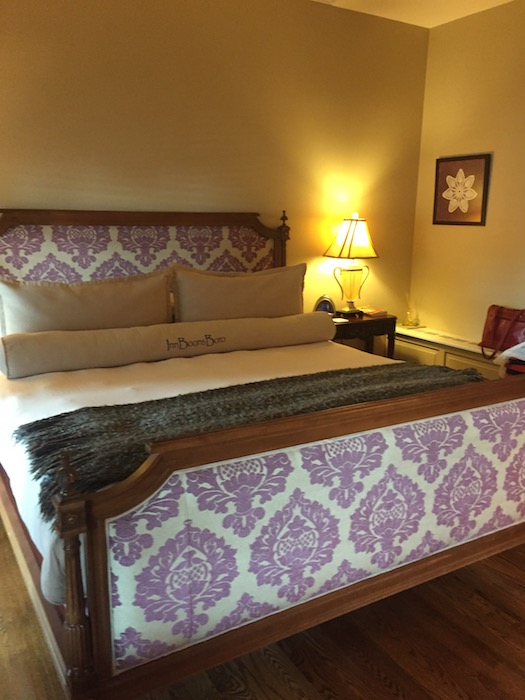 A DVD of Pride and Prejudice sits on the TV stand tempting you to complete your transport from Maryland to England for the evening.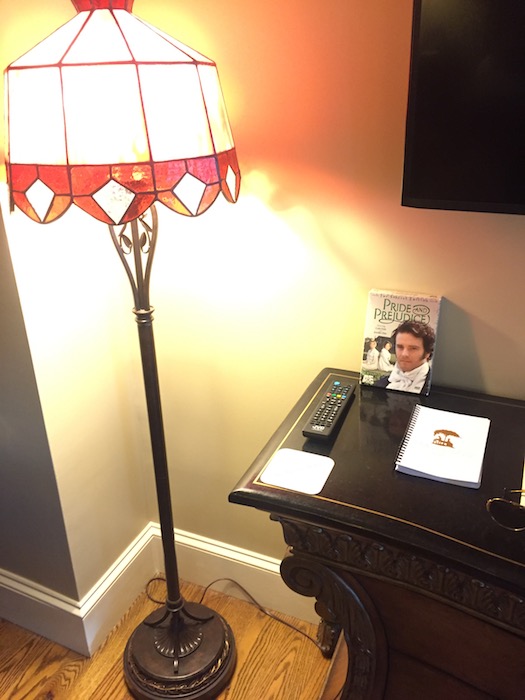 Both rooms are luxurious, indulgent, and very hard to leave.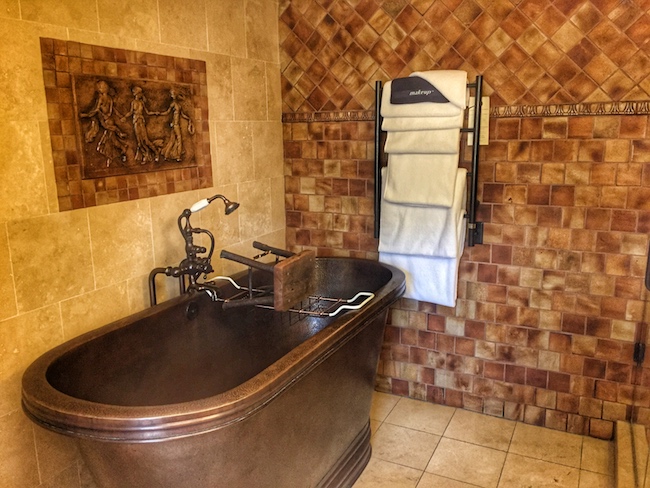 Depending on when you visit the Inn Boonsboro you may have the opportunity to participate in special events like a murder mystery weekend, tarot card reading, sip n' paint class, or a mini women's self-care retreat.
2. Read a Book at Turn The Page Bookstore
With 245 books under her belt and a huge international following, Roberts also owns a bookstore across from the Inn Boonsboro where she hosts book signings.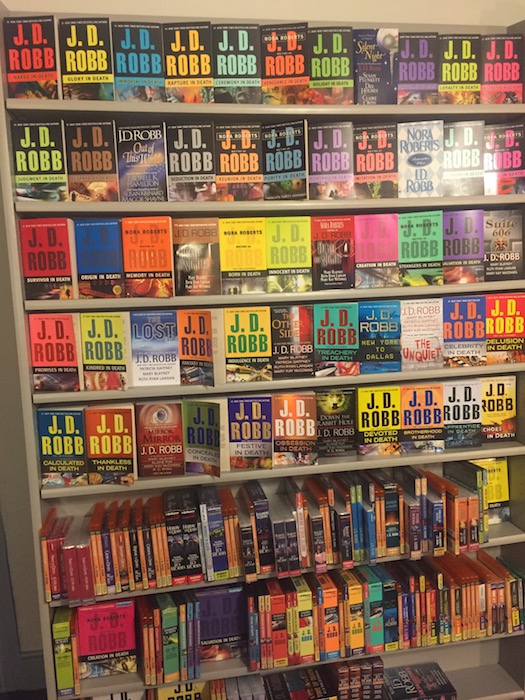 For a mental getaway, enjoy a relaxing afternoon at Turn the Page Bookstore.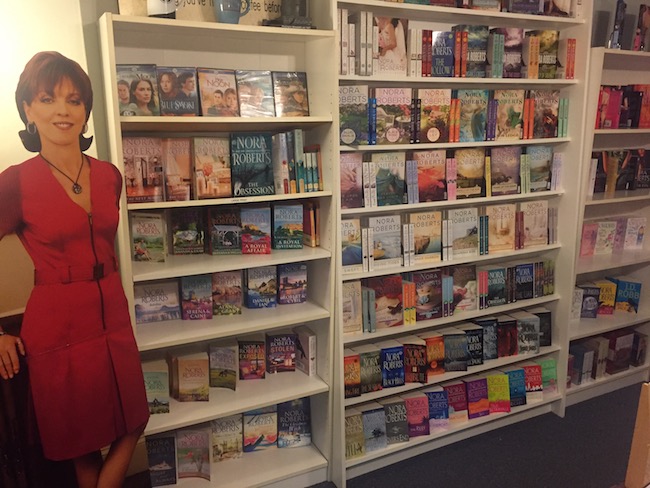 Within this intimate setting, you'll find rows of books filled with almost all of Nora Roberts' published works as well as books from other genres and authors.
Cozy up with a cup of tea or coffee and allow your imagination to take you away for a few hours.
3. Escape into the art world at the Museum of Fine Arts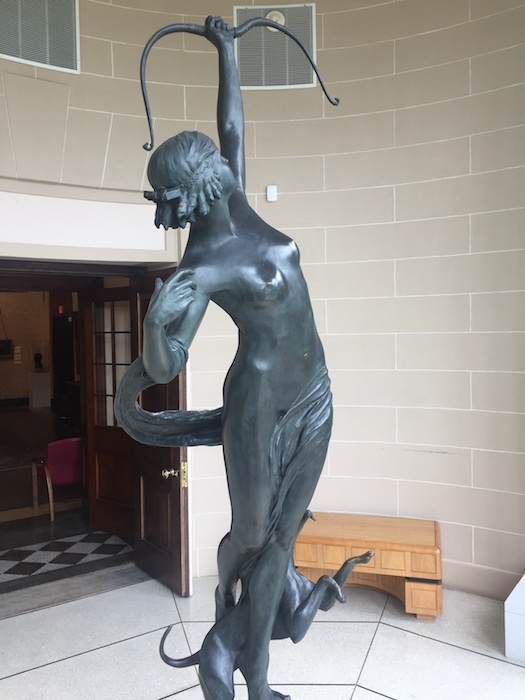 The Washington County Museum of Fine Arts was built in 1931. The 87-year-old museum houses over 6500 items including decorative arts and impressionist portraits.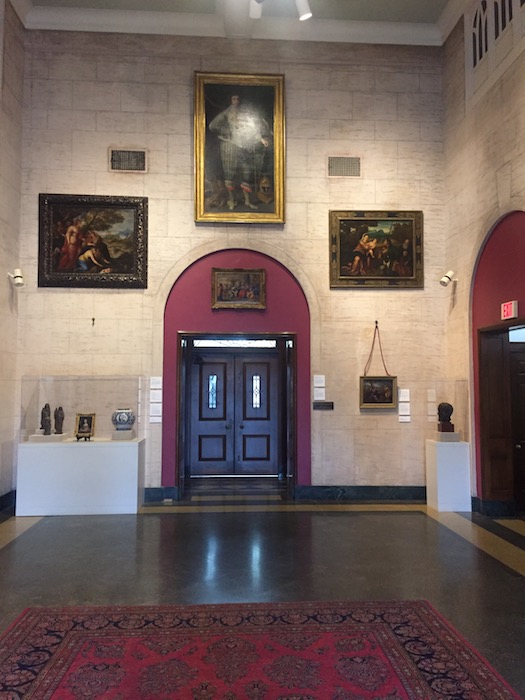 The museum sits at the North corner of Hagerstown City Park, serving as the park's centerpiece.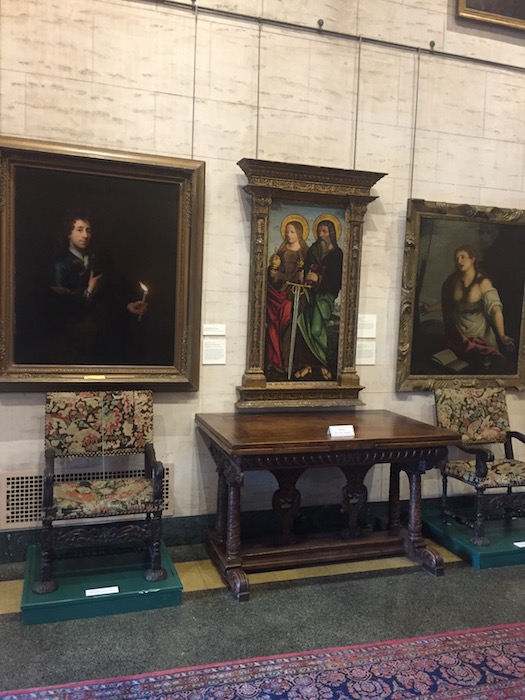 Enjoy a peaceful self-guided tour through this small museum as you walk through an international collection of paintings, drawings, prints, sculptures and more.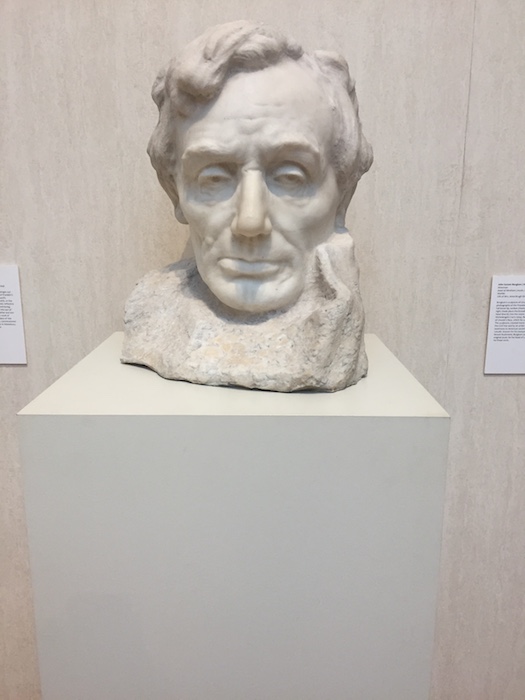 4. Treat your taste buds while dining in Hagerstown
There are several tasty places to eat in and around Hagerstown while you're on your self-care break.
If you love German food, hop on over to Schmankerl Stube Bavarian Restaurant for a hearty meal of typical German eats like streusel, sauerkraut, red cabbage, spaetzle and more.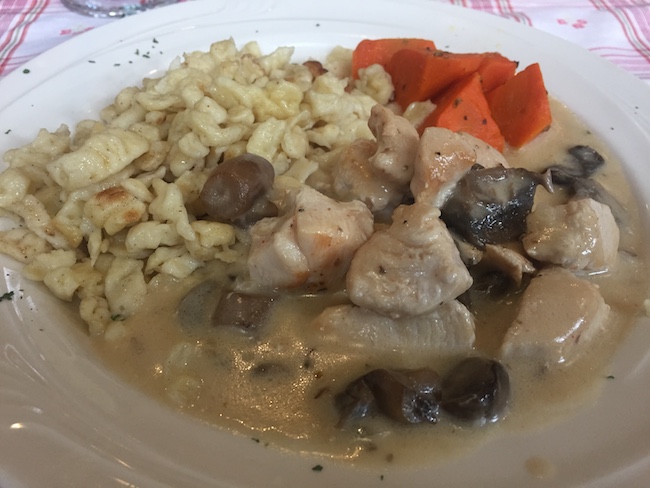 The Warehouse Tap Room is the go-to eatery in Hagerstown for beer, wine, pizza, waffle sandwiches, and a vibrant upbeat scene. Although the restaurant does not accept reservations, you may want to call ahead to see what the wait time is before you go.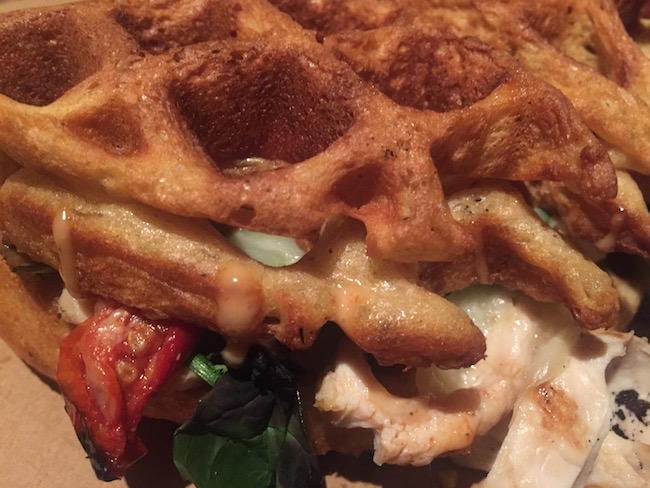 Dan's Taphouse sits just across the street from the Inn Boonsboro. Owned by Nora Roberts' son Dan Roberts, it's a great option if you don't want to travel too far for a meal. Casual with a very local feel, you can enjoy over 34 craft beers and dishes sourced with ingredients from local farms.
5. Expand your historical knowledge
There's rich history in and around Hagerstown.
Did you know that Washington County was one of the most affected areas of the Civil War? Unlike other Southern towns, things weren't so black and white. Both Northern and Southern sympathizers resided in and around Hagerstown.
Just before the Civil War began an old farm became the centerpiece of a direct challenge to the institution of slavery.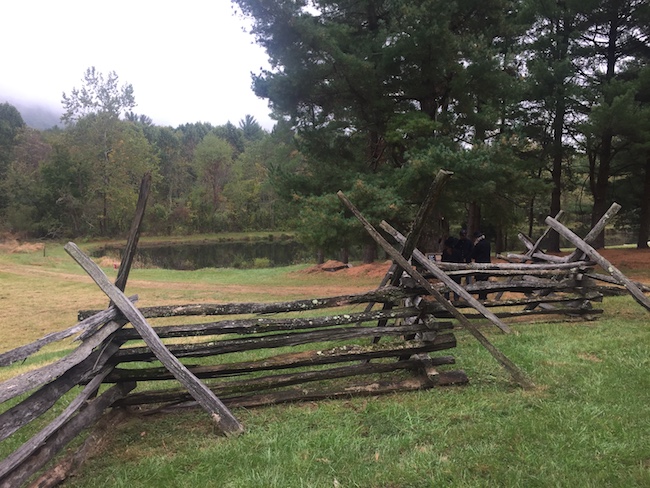 Kennedy Farm is located in Sharpsburg, Maryland about 22 miles south of Hagerstown.
The property was an obscure plot of land until a Bible-wielding John Brown rented it for a number of years. It acted as headquarters for his meticulously planned slave revolt.
Although his efforts were ultimately unsuccessful, he forever marked the farm's place in Washington County history and greater American history.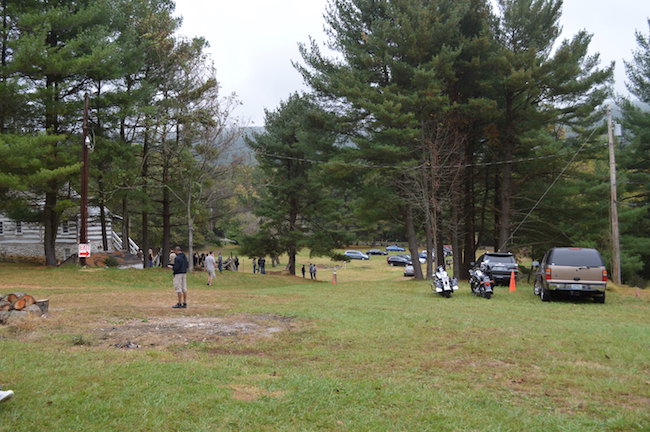 Almost 100 years later John Brown's farm was purchased by the Black Elks. It became a juke joint for the black community, attracting musical greats like James Brown, Etta James, Aretha Franklin, and Tina Turner who all performed at the farm over the years from 1950-1965.
To learn more about the fascinating music history on the John Brown farm, you may be interested in John Brown to James Brown by Ed Maliskas. I met Ed and his wife while touring the property and could understand immediately why he was so passionate about telling the relatively unknown history of the famous singers who passed through this backwoods area.
Today both the farmhouse and the juke joint are being restored to their historical glory.
Did you know that there are ghosts in Hagerstown?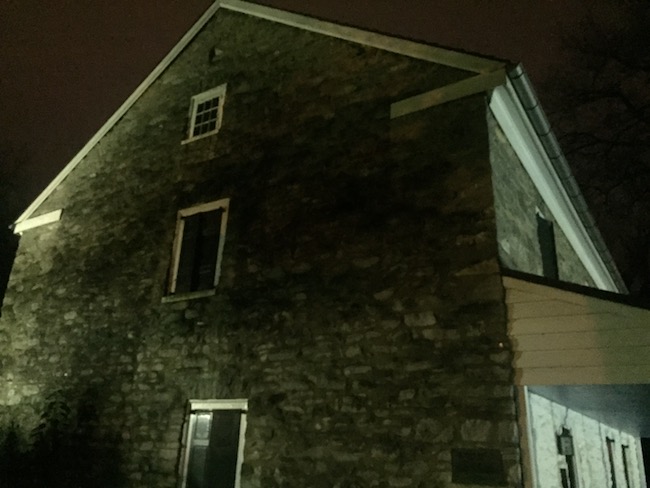 Like many older American towns, Hagerstown has its own collection of ghost lore. You can find your fair share of spiritual activity at Hager House.
I know I did.
If ghost tours are your thing (and an odd version of self-care), schedule an evening tour of the Hager House. You'll get a different kind of history lesson.
6. Release stress at the Heavy Metal Playground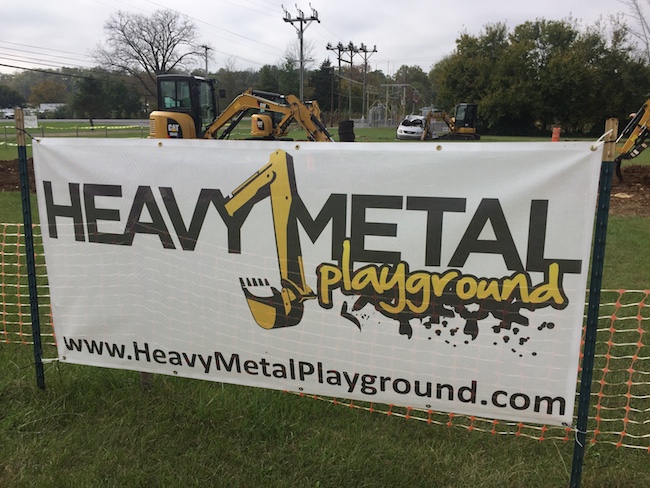 Looking to release some stress in Hagerstown? Get all your frustrations out by smashing cars for 15, 30 or 45 minutes at the Heavy Metal Playground.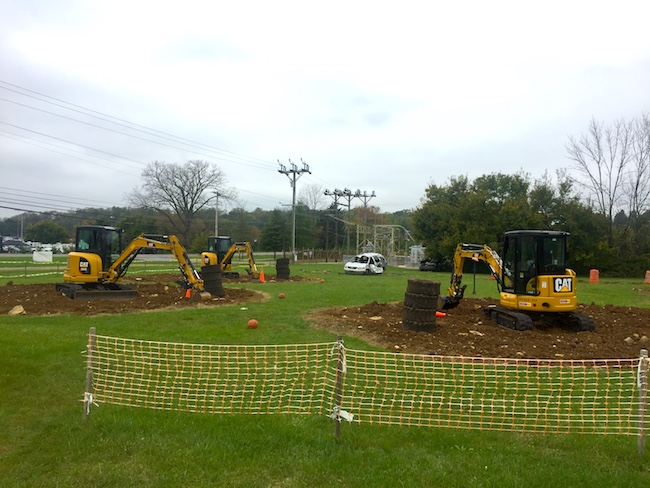 Owner Mark Stevanus opened the Heavy Metal Playground in May 2017 after seeing a similar concept on the popular business show Shark Tank. Once he saw Marc Cuban invest in the idea, he decided to launch a playground of his own.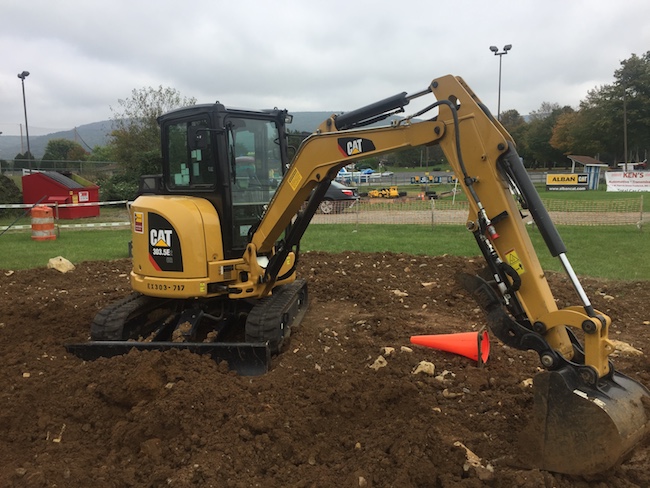 In the summertime, you can play daily on leased Caterpillar machines. From September until November, you can play on the weekends.
It's one of a few stress-relieving things to do in Hagerstown.
7. Surrender to classical music at The Maryland Theater
Enjoy classical music performances in Hagerstown with the Maryland Symphony Orchestra.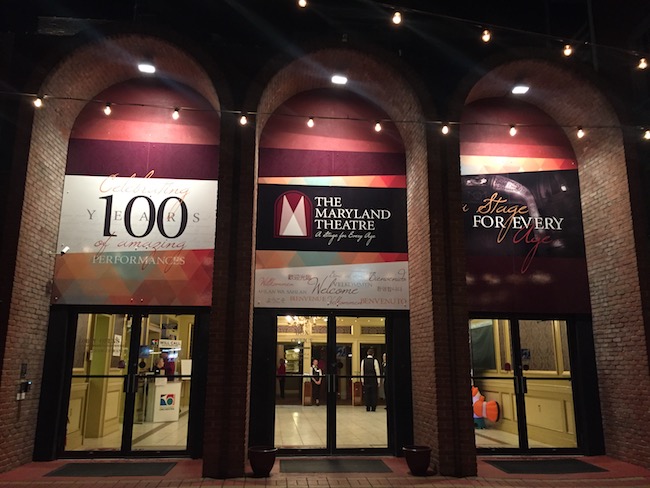 The orchestra is a resident ensemble of the historic Maryland Theater which was built in 1915 and seats about 1,300 guests for its performances.
8. Go for a quiet walk on the Hagerstown Cultural Trail
This colorful trail that captures photos of people who live, work and play in Hagerstown begins just a couple of blocks behind the Washington Arts Council on 36 W. Antietam Street.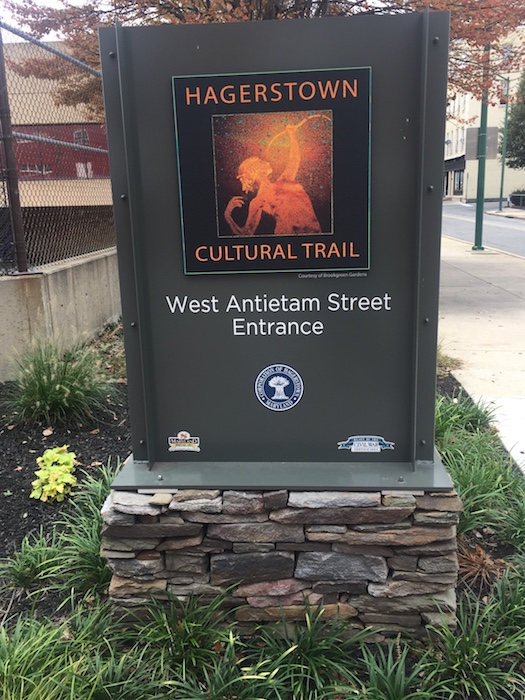 The trail snakes 1/2 mile through the city ending at the Museum of Fine Arts at City Park. Walking along the trail is one of the most relaxing things to do in Hagerstown Maryland.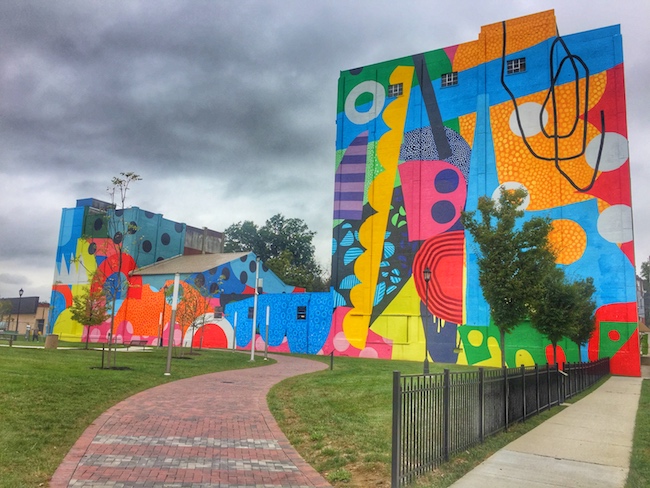 The Hagerstown Cultural Trail showcases community art, gardens, bronze and steel sculptures, green space, a steel fence, and the Mural of Unusual size, an eye-catching vibrant mural that envelopes the side of a former industrial building.
9. Wisk yourself away to Big Cork Vineyard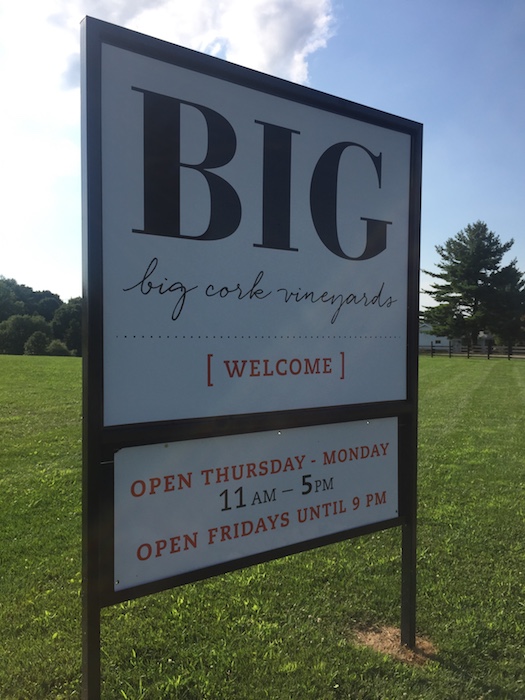 Thirty minutes south of Hagerstown in Rohresville, Maryland you can retreat to the picturesque fields of Big Cork Vineyard.
Owned by Randy and Jenn Thompson, the land has been in the family for over thirty years. It sits adjacent to Gathland State Park facing the rolling hills of South Mountain, the northern extension of the 70-mile-long Blue Ridge Mountain range.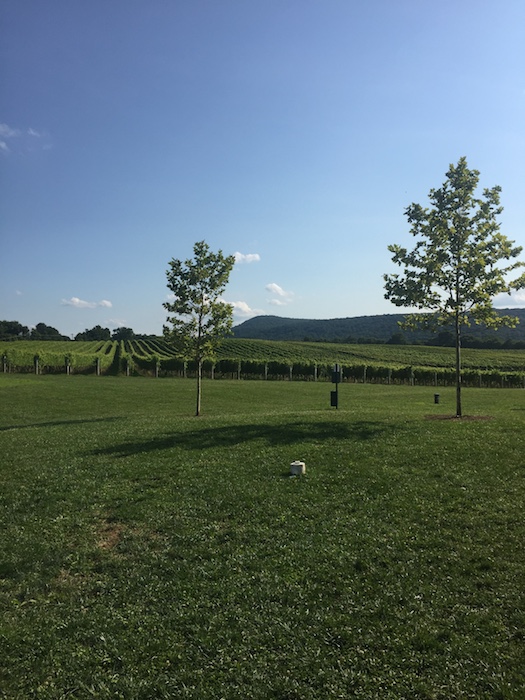 The 100-acre vineyard has 40 acres under vines on some of the most pristine land in Maryland.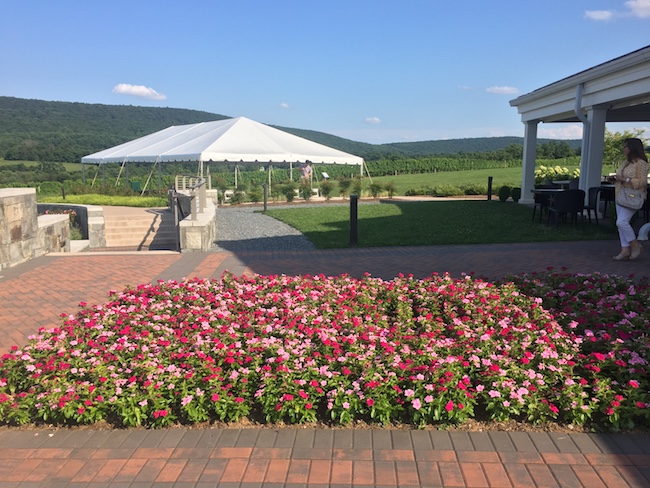 Pack a picnic for yourself amongst a warm and welcoming staff that operates much like a family. The vineyard is open from Thursday until Monday, offering music on its outdoor patio every weekend of the year. And if you stop by between September and November, you might just get a chance to join in on the grape-picking fun.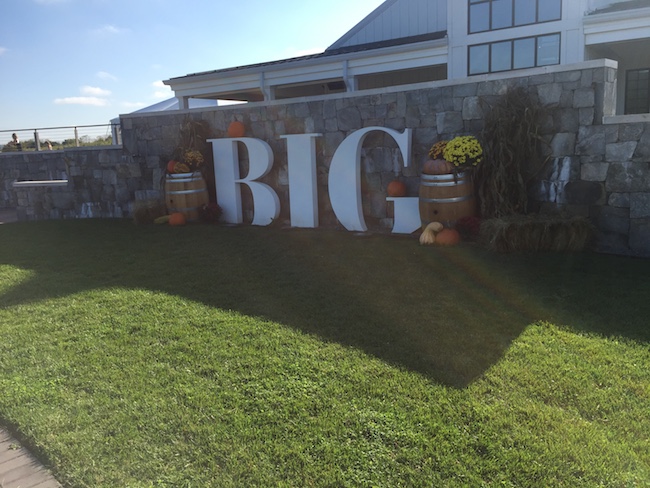 If you've ever been, what are some of your favorite relaxing things to do in Hagerstown Maryland and the surrounding area? Which of these self-care activities could you see yourself enjoying?
This article contains an affiliate link. Visit Hagerstown facilitated my visit and stay in the Washington County area.