Need to get back to you?
If you are a high-achieving, caregiving mom who's ready to be spoiled, eager to improve your self-care, and excited about better life-management, then join Tawanna B. Smith for a relaxing and transformational adventure:
September 20 - Sep 24, 2018
Kent County, Maryland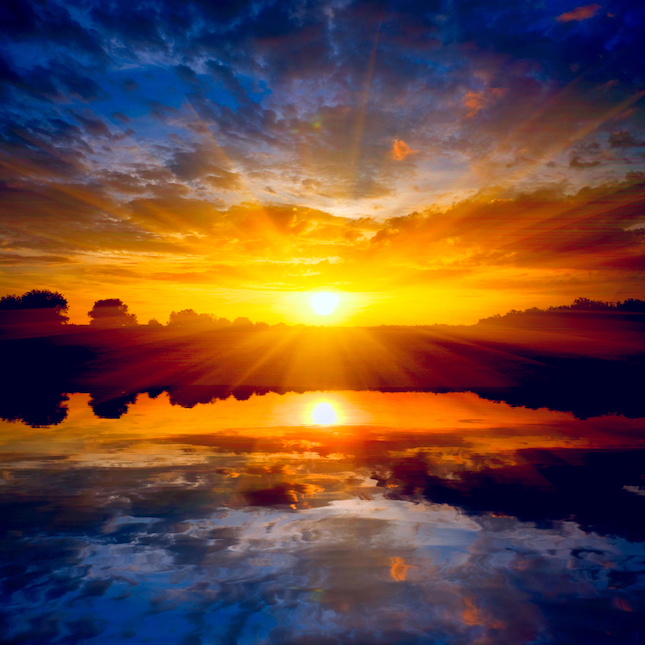 Imagine observing the slow transformation of violet and burnt orange blanketing the horizon.
The Chesapeake sky colors the waters of the Eastern Shore while the sun warms your spirit and your face. 
You're utterly relaxed as your feet dangle off a pier. The sound of warblers tickles your ears with their joyful song while the faint fragrance of lavender soothes your nose. 
You inhale deeply as you soak in the serenity of nature.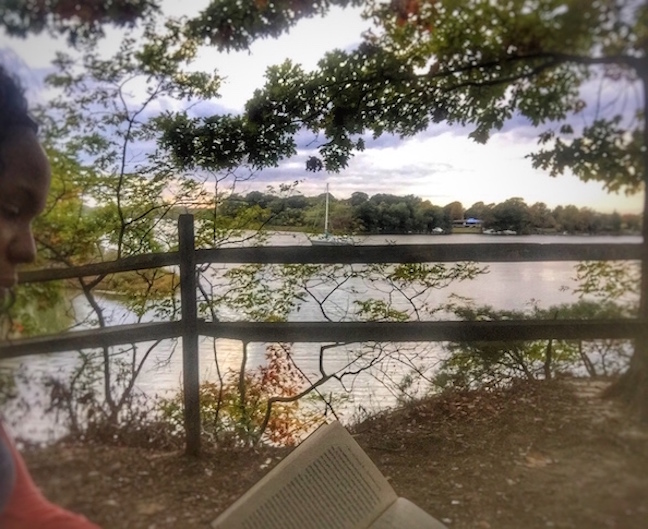 Your creativity is overflowing as you write feverishly in your journal documenting your day, reminiscing about the afternoon sail and Maryland delicacies you enjoyed with your new friends. 
The day belongs to you!
It's time to lay down your "Superwoman" cape for a change to pour back into your cup. Your self-care is not selfish. Taking time to work on you does not make you weak!
It's time to break free from the shackles of cultural miseducation that teach you, you aren't worth it.
It's time to challenge your mindset and redefine how you value yourself. 
The Eastern Shore is the PERFECT location for 5 peaceful days and 4 nights relaxing, planning, and shifting your motherhood mindset.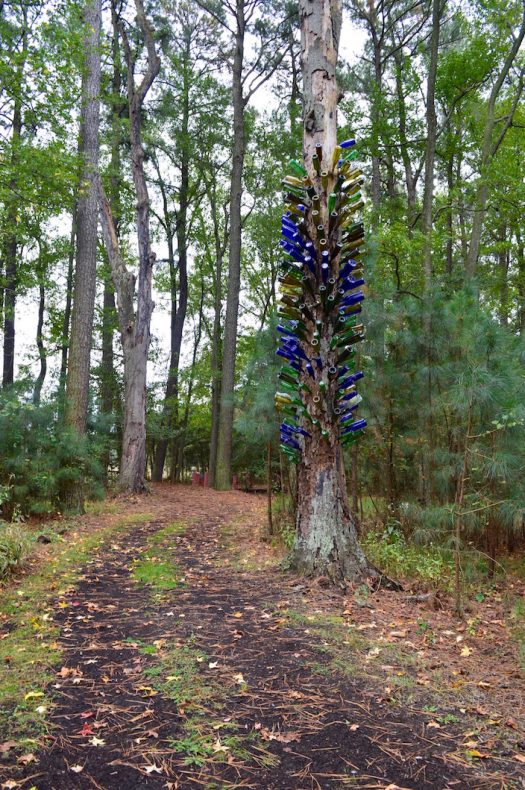 Envision yourself arriving with so much on your mind but leaving with clarity and a new focus. Perhaps you've been yearning for answers on...
How to prioritze the things that are most important to you while freely getting rid of the excess?
No problem, we'll work it out!
How to learn coping techniques to temper emotional impulses and redirect feelings of overwhelm?
Don't worry, we'll get through it together.
What systems you need in place to help manage everything you deal with daily?
I'll help you design effective systems effortlessly!
Ways to recharge your batteries amongst a loving group of like-minded feminine souls?
That's what this retreat is all about!
So why should you join us?
Through solace, sisterhood and an array of healing and therapeutic activities native to the Eastern Shore, you will be thoroughly cared for and spoiled for a change.
You'll walk away rested and armed with a plan to better help you manage the daily overwhelm of caregiving. You will strengthen your self-care muscle without guilt or shame. 
The Venue
Maryland's Eastern Shore is a tranquil place on the Chesapeake Bay's eastern side of the Susquehanna River.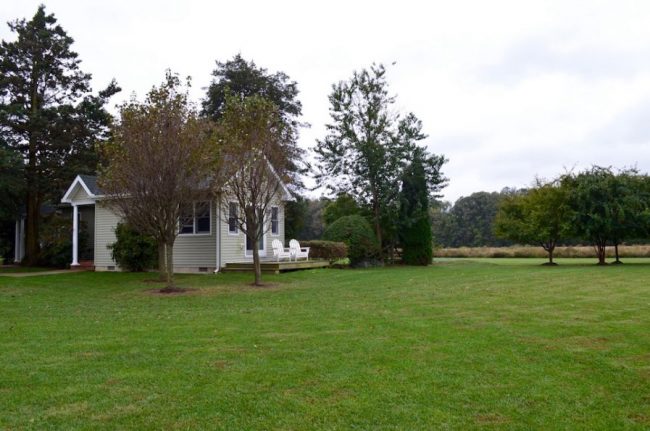 It's an area that conjures up visions of lighthouses and sailboats, intimate water towns surrounded by farms and wildlife refuges.
We'll be retreating for 5 splendid days and 4 starry nights to the peaceful Kent County, Maryland.
While there we will enjoy the local bounty of the area - fresh organic produce from one of the neighboring farms and delectable mouth-watering fish and seafood just hours out of the water.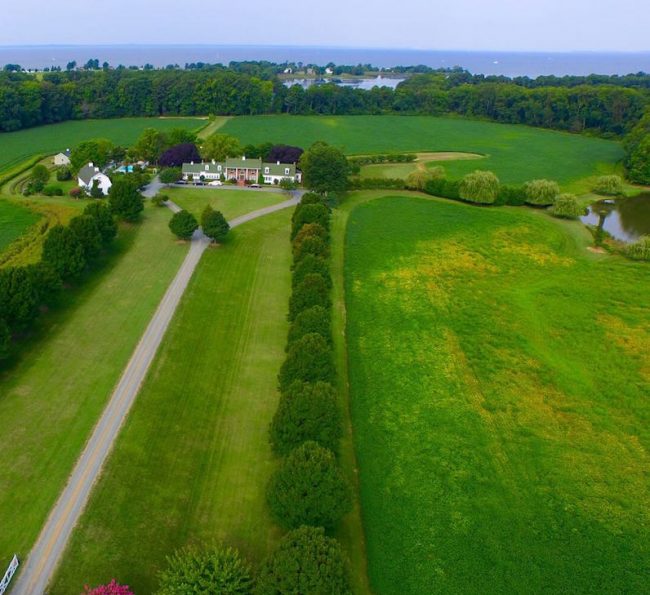 We will relax and commune in the luxuriously welcoming setting of the Inn at Huntingfield Creek.
This historic farm estate is a peaceful bed and breakfast owned and operated by innkeepers who will joyfully cater to your needs.
Sunflower and lavender fields align the estate to the left while a woodside pond and sassafras grove flank the property to the right.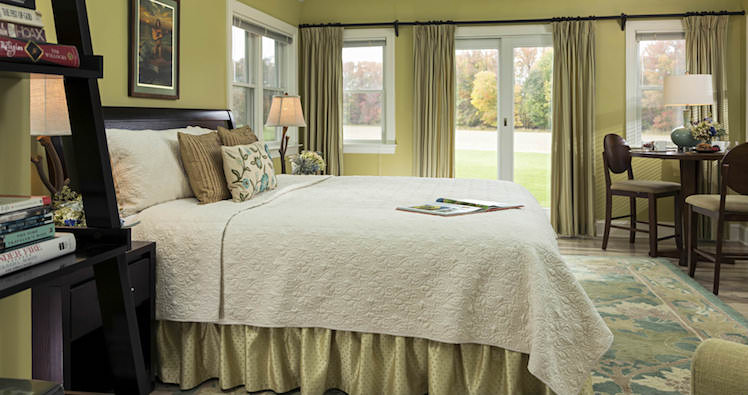 You will recharge in one of the tastefully appointed Zen cottages to the rear of the estate. This will be your own personal refuge at the end of our daily transfor-mational activities.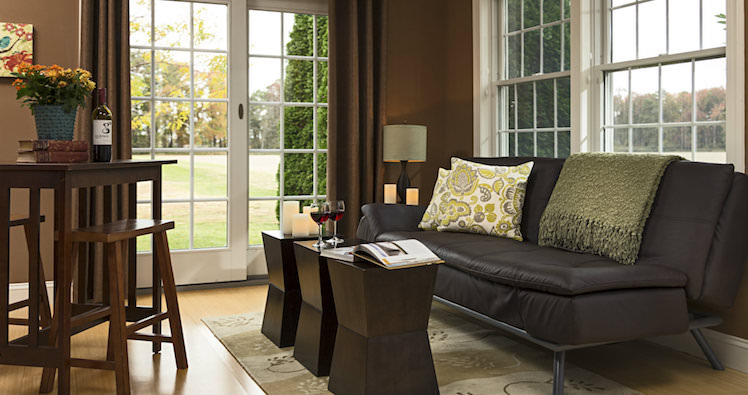 Feel right at home in your fully-furnished private cottage designed with classic Chesapeake decor. Cozy up to the fireplace as you read a novel from the estate's eclectic library.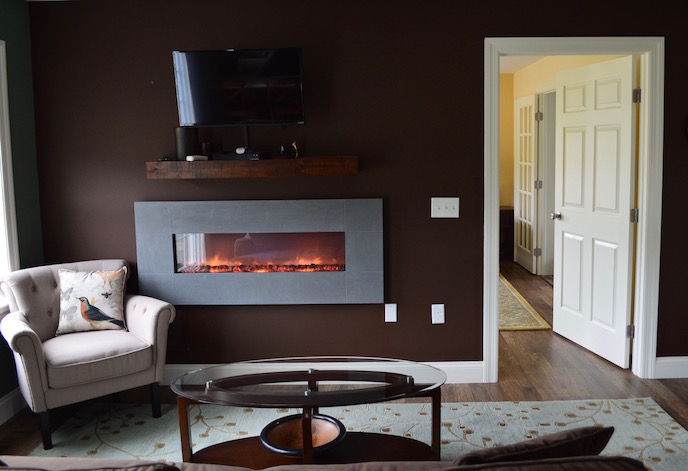 Or journal your own story while basking in a plush monogrammed spa robe in front of the flames of your own secluded space.
Whichever you choose, either one is the perfect setting for a personal reboot.
Let go of all stress and worries in your cottage's spa bath or soaking tub. Then surrender to a peaceful slumber nestled between fine linens. When you awake, brew a cup of coffee or steep a pot of tea as you take in the panoramic views of the estate and garden flowers from your patio.
Your mind, body, and spirit will fall in love with this place.
The Cuisine
Everything on the Eastern Shore is farm-to-table or sea-to-table thanks to the area's bounty.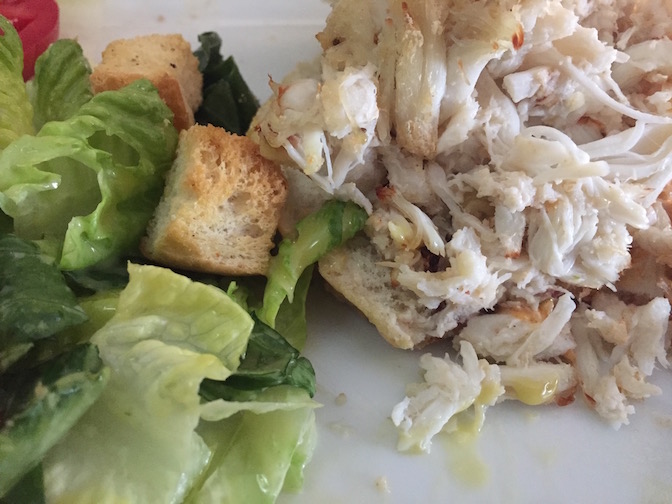 The area is well-known for cuisine that includes fresh crab, mussels, oysters, and rockfish. These are the Chesapeake Bay's culinary crown jewels.
You can't leave the area without dining on a lip-smacking juicy crab cake or spooning up delicate lumps of meat in a piping hot bowl of crab soup. 

Warm soft rolls sit on standby waiting to be devoured.
If fish or seafood isn't your thing, ready your taste buds to savor on local grass-fed beef paired with award-winning wine from nearby Crow Vineyard.
And for vegetarian appetites you have it made with wonderful home-grown produce and herbs. You may lose your dining composure as you bite into fresh melt-in-your-mouth burrata mozzarella perched on a seasoned fried green tomato at The Kitchen at the Imperial.
Don't worry if you have specific dietary needs. We will make all necessary accommodations for you.
What We Will Do
On this retreat through daily journaling exercises, you'll receive divine and personal guidance so you can identify what people and things are important and release yourself of the excess.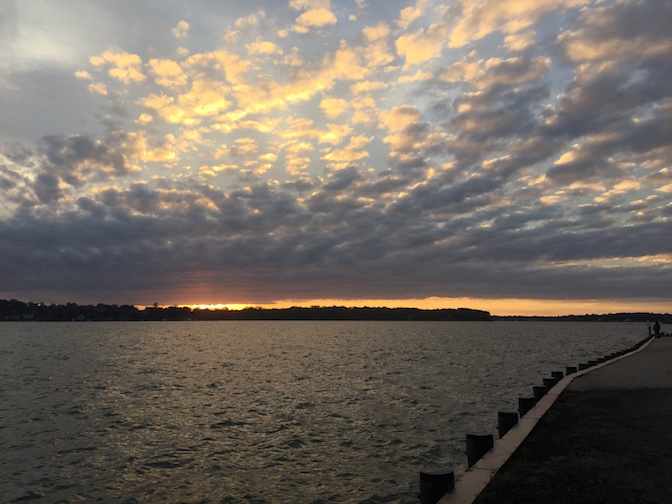 During our time on the Eastern Shore, you will take advantage of the physical benefits of the water through kayaking where you will be energized and soothed through light physical exertion so that you can release pent-up energies.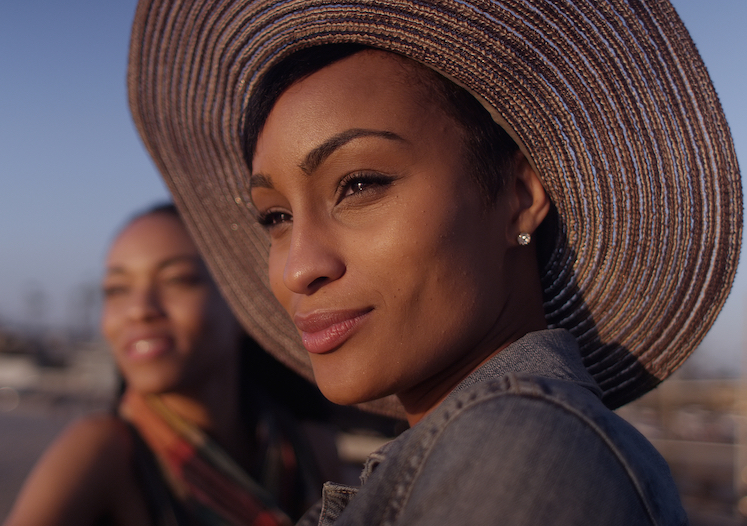 While we're together, through our sister-friend fire circles you'll identify and release the things that overwhelm you — right into the flames. And through my Magic Mindset exercise, you'll experience a notable shift and create a life-management plan to use at home daily. 
On this retreat, through massage therapy you'll enjoy therapeutic healing to stressed areas of your body to release stored lactic acid and walk anew, feeling lightened.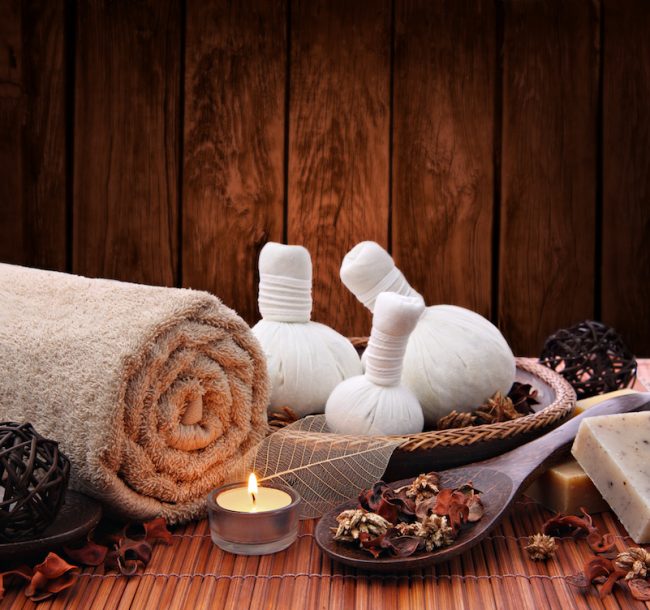 Meditation and prayer will help you to tap into your inner cheerleader so that you can harness and activate appreciation from within.
During our time on the Shore, through a scenic and peaceful sail, you'll commune with like-minded women and surrender to the hypnotic and nursing powers of the water to recharge your spirit.
While we're together we'll practice walking meditations to a secluded creek surrounded by the lush greenery of our remote location. Here you will have multiple opportunities to quiet your mind.
Through the creative power of painting in the beautiful fields of Crow Vineyard, you will awaken your artistic spirit and refill your physical and allegorical cup so that you can return overflowing with love and an abundance of patience. You'll enjoy tastings of Vidal Blanc, Chardonnay, Barbera, Merlot, Vidot and Sauvignon Blanc in a 3rd generation 1947 farmhouse.
The Benefits
So what can YOU expect if you spend 5 restorative days (and 4 nights) meditating, journaling, relaxing and masterminding as we explore the waters and seclusion of the Eastern Shore?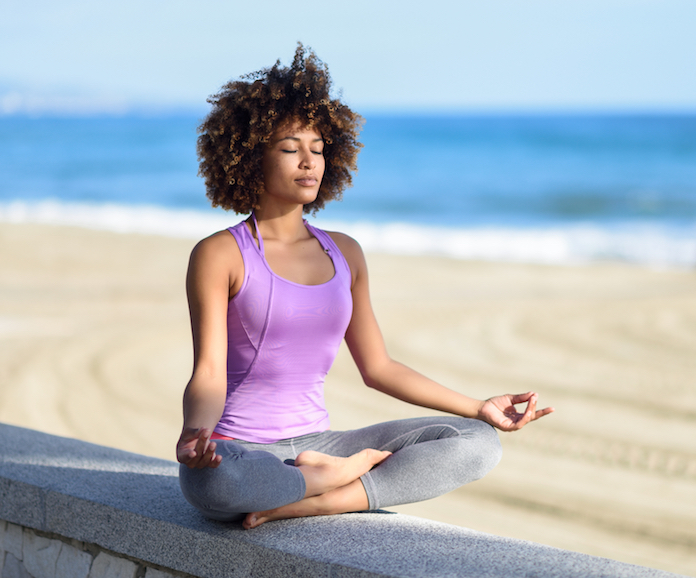 Imagine if you returned home with new tools to manage your overwhelm? What would that mean for your family, your aspirations and your overall mental health?
Would THAT be worth investing in YOU for 5 days?
I would say so!
PLUS for five days, you'll get to pick my brains about life-management and how to run a business with a child with special needs and critical illness. That alone is invaluable!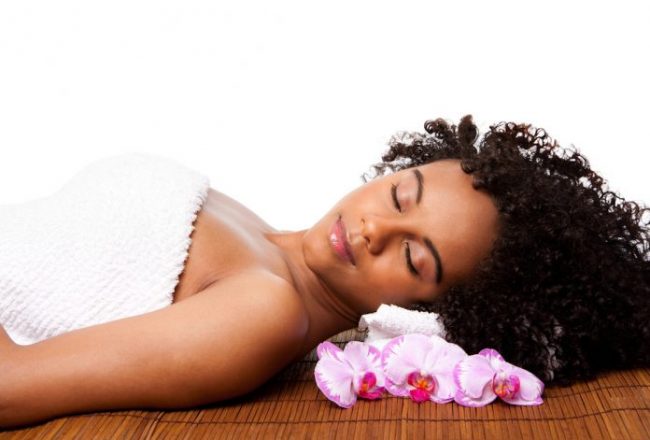 You'll also get to commune with like-minded women who understand your challenges, operate in a judge-free zone, and who are also yearning for transformation.
Come with an open heart, a willingness to learn, let go, and a desire to be pampered.
You will have the opportunity to continue your journey with me in a number of ways after the retreat and you will also have a chance to stay connected with your new friends in my Self-care and Respite Travel Facebook group.
What Others are Saying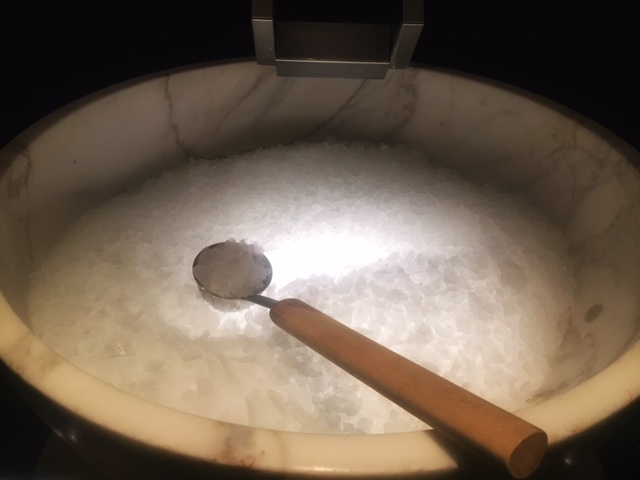 This was exactly what I needed in my life. I returned energized, charged and equipped with what I need to focus more on: me.

Sili Recio
I loved it! I learned more about myself and experienced a transformation as a result of Tawanna's retreat. I'm clear on my purpose and I feel like my life is anew.

Christie Glascoe
Four evening sessions (8:00-9:30 pm) and one three-hour Group Coaching 

Session (9:00-12:00 Noon) and plenty of opportunities for personal conversations

5-star accommodations in a single occupancy cottage at The Inn at Huntingfield Creek

Four filling country-style breakfasts at The Inn seasoned with herbs from the farm fields

Welcome dinner at the Kitchen at the Imperial

Dinner at Barbara's on the Bay

Dinner at Osprey Point, a waterfront retreat

Farewell Dinner at Fish Whistle overlooking the Chester River

Three healthy lunches either at our hotel or out and about town

One Morning Yoga Session

Fees for Sailboat tour aboard the Shardana

Sip & Paint and Wine-Tasting at Crow Vineyard

Fees for Kayaking and tour guide through local waterways

Morning Spa session at The Inn

A shopping trip down the quiet Main Street to visit the galleries and antiques (purchases are at your own expense)

Transportation to and from all activities via private car
Round-trip airfare from your home

Any bottles of wine purchased at the vineyard

Alcohol purchased during meals

Souvenir shopping, taxi service to/from the airport/train/home, laundry, tips for the maid, incidentals and extras not included in the room (the property will have a list of these on site).

Personal, medical or trip cancellation insurance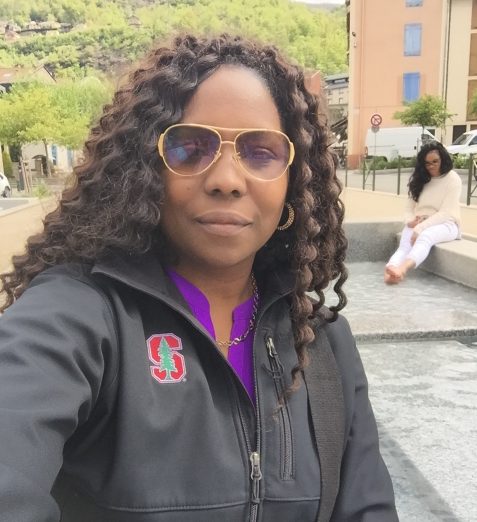 Hi! My name is Tawanna. I've been taking people around the world since 2006, planning unique experiences and providing a digital space for them to explore. 
My hunger for international travel developed as an undergrad at Stanford University where I traveled with friends from around the world. I arranged my first "time-out" after a stressful semester during my sophomore year. It was a trip to Kuai with myself and my roommate. 
I didn't realize that one day travel would serve a bigger purpose for me.
When my youngest son was diagnosed with autism at age 2 and then leukemia at 4, travel took on a deeper meaning for me. It became my personal form of respite.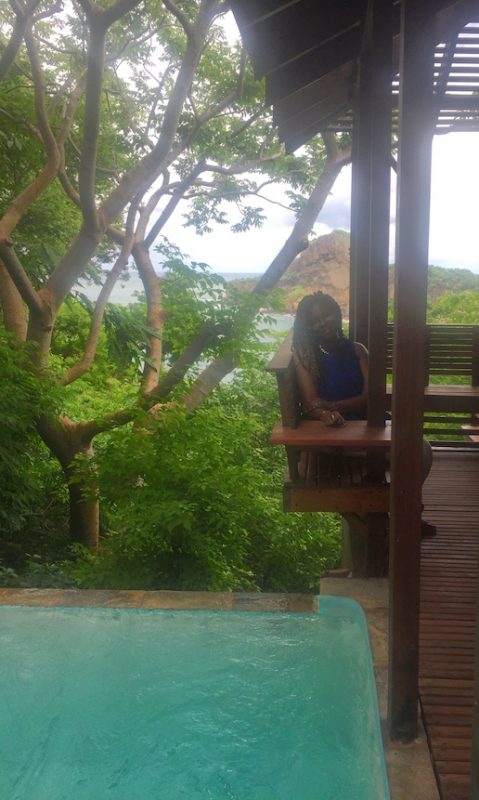 I soon realized that travel served my mental self-care and helped me deal with the demands of my son's special needs. 
I learned how to leverage my personal retreats to design a business that would support my life.
Through my adventures, I've spoken internationally in destinations like London and Spain. I've written about family and women's travel for publications like Travel Channel, USA Today, TripAdvisor and Huffington Post. 
My business has taken me around the world. 
I've relaxed in Nicaraguan treehouses; zip-lined in Mexican rainforests; trekked to Spanish monasteries, and sipped tea in Tudor castle hotels.
With each trip I've gained increasing clarity on my bigger purpose: to help overwhelmed moms like you also benefit from personal retreats.
Frequently Asked Questions
Is my airfare included?

No, attendees manage their own travel to the destination. We take care of everything else once you get here.

If I'm flying into town what are my options?

You should arrive at Baltimore Washington Airport (BWI) by Noon on August 30th and depart on September 3rd, 2018 at Noon. As an added cost, we can help you with a private car to the property. Depending on arrival of other guests, we'll do our best to match you up for a shared car.
Can I bring my spouse?

As much as we support marriages and family, our retreats are designed solely for women.

Do you offer a payment plan?

Yes! All of the retreats offer a payment plan after a 30% deposit to secure your space. 

What's the cancellation policy?

It's all outlined for you HERE.
Any other questions, feel free to reach out at admin@momsguidetotravel.com
I'm holding a space for you.