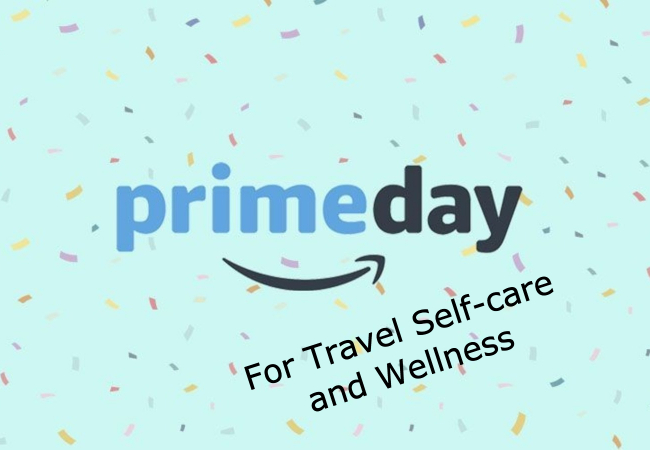 Once every year, Amazon Prime aficionados go on the hunt on Amazon Prime Day for deals on Amazon products that they've been eyeing all year long.
It's like Black Friday and Cyber Monday rolled all in one on the world's largest e-commerce site. For those of us who love
saving money
online shopping, and
Amazon
Prime Day is actually a lot of fun.
CNBC notes that last year's Prime Day was bigger for Amazon than Black Friday with $2.41 Billion in sales. (No punctuation mistake – I meant to capitalize that "B"!)
These are the best Amazon Prime Day deals from CNBC.
The caveat is that you have to have an Amazon Prime membership to join in on most of the fun.
Tip: You can take advantage of the day without paying for Prime by signing up for a free month. You'll enjoy two-day shipping benefits as well as other Prime Features (too many to list here). You might find yourself not looking back to a non-Prime shopping experience if you're a pretty regular online shopper.
Sign up for Prime Membership HERE.
Prime Day is great retail therapy
Listen, if you're dealing with mental stress from work, motherhood, married life, or political Tomfoolery, Prime Day is a wonderful distraction.
News stations to content creators to tech sites to bloggers and affiliate marketers ALL talk about Prime Day hours or days in advance with their best Prime picks.
People love looking at savings on technology and gadgets for Prime Day. If you're in the market for new tech, you will definitely find it on the site.
You can save money on phones and accessories for Prime Day such as the Moto G6 or Huawei Mate 10 Pro.
You can find the best deals on TVs, Laptops and Video Games on Prime Day. It's a perfect time to celebrate Christmas in July. My son is a gamer so I have my eye on this wifi extender:

Although I might not be able to keep the extender a secret until Christmas, I sure can grab this Smatree Xbox One Battery Pack 2 x 2000mAh Rechargeable Battery for my son's Xbox One. I'm tired of him using up all the AA batteries!
Amazon Prime Day Picks for Self-care
And because you've landed on a site that talks about travel and self-care for mothers, I'm going to share with you my Prime Day 2018 picks for travelers and my Prime Day picks for wellness.
Tune the world out with an Amazon Music subscription of $.99 for 4 months. Can I just say I LOVE what I find on Amazon Music.
When I asked people what they do for their self-care one of my community members mentioned that she listens to music to help. Amen!
Reading for Self-Care
A few of my other community members answered my "What's your favorite self-care activity?" question with "Reading."
Guess what?
You save money on books during Prime Day. For any physical book order of $20 or more on books "sold by amazon.com", Amazon takes off $5 for your order. Just use promo code PRIMEBOOKS18 when you checkout.
Or you can sign up for Audible (as a Prime Member) and get it for $4.95 for your first 3 months. You can cancel anytime. Membership goes to $14.95/month after your 90 days are up.
We moms have a lot going on in our minds so part of our daily supplements routine should include fish oil which helps to support a healthy heart, our joints, mood, mental state, skin and hair. I have my eye on the Dr. Tobias Triple Strength Omega 3 Fish Oil.
Our mental health needs it.
I just chatted about how I love taking a nap during the day to re-charge my batteries.
So we've had our comforter for a minute and I've been sitting on the sidelines waiting to buy a new one.
Thank goodness Linenspa has one for our king-sized bed for Prime Day (they have it for all bed sizes as well in various colors).
As it is now, the price is right so I can't wait to see what the price is going to be once it's revealed during Prime hours.
I love Linenspa products. I purchased their pillow, mattress, and box spring encasements when we had a scare this year with what we thought were bed bugs. Thankfully that wasn't the issue although as travelers we thought this could've been the case.
I'm confident their reversible down is going to be just as fabulous and well-made as the encasements. And with an almost perfect score rating, I don't think I'm going to go wrong.
And because the best naps are taken in darkness, I have my eye on these blackout thermal insulated curtain panels
Speaking of traveling, if you plan to do any group travel or join me on a retreat where you might be sharing bathroom space with someone, I highly suggest you grab a bottle of Poo-Pourri. This is every traveler's best friend and it's going to be available at a discount on Prime Day.
Thank me later!
Speaking of your next trip, if you don't have a neck pillow yet, here's a good time to grab (a memory foam) one complete with a sleep mask, earplugs and cover!
Admittedly, I have about 4 neck pillows but my memory foam one is by far my favorite.
To create an amazing bath (in-home spa) experience at home, here are just a few items that I suggest:
A comfortable bathtub mat to ensure maximum relaxation and no slips:

2. The Chesapeake Bay Candle to soothe your mind and deliver some aromatherapy:
3. These Vegan bath bombs are perfect for your bath now or for a holiday gift later:
For your physical self-care you can never go wrong with an exercise ball:
Or stretching straps, perfect for yoga:
Last but not least, to help keep me on track with my calendar, listen to music, streamline my shopping list, watch videos while I cook, set my alarms and overall help me stay organized, I'm upgrading my Alexa toys to include an Echo Show.
This baby is my #1 self-care and tech pick for moms on this Amazon Prime Day.
Merry Christmas to us!
So how long is Prime Day 2018?
Prime Day is actually longer than a day this year. It's actually 36 hours ending at 2:59 am EST on July 18.
To find all of my Amazon Prime Day picks for self-care in one place, check out my Flipboard magazine below:
Happy shopping!
Note that this post has Amazon affiliate links.