Some families are already on Spring Break and for others, Spring Break starts in just a few days. If you're a bit late with vacation plans here are some last-minute Spring break ideas for you and your family to keep your kids happy.
Last-minute Spring Break ideas need to be strategic
Generally speaking, if you haven't planned your Spring Break vacation yet, more than likely you'll be hitting the road, keeping still at home or staying with friends or relatives.
For families living in and around the Baltimore area, there's plenty to choose from all within reasonable driving distance. Getting flights at this point would be costly but not impossible. You may get lucky and score reasonable tickets to Mexico, and if that's the case, you'll find a Spring Break idea at the bottom of this post.
A Baltimore inner-city staycation
There's so much to do in Baltimore you can create an entire itinerary right within a three-mile radius.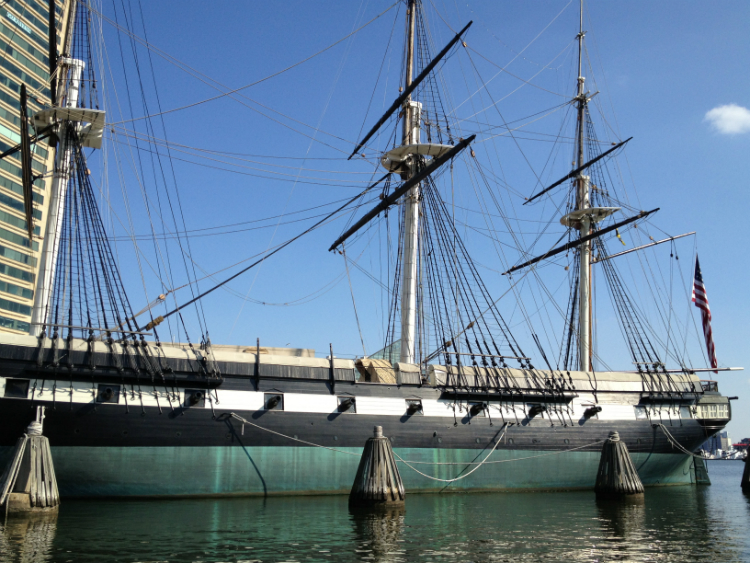 The Aquarium never gets old and a visit on one of the historic ships always reveals a new piece of history. For those families with a creative side and a bit of a green thumb, check out a fun Terranium design workshop on the 31st at the Maryland Science Center.
Put on your walking shoes and learn about African American history on one of the Frederick Douglass walking tours down at Fell's Point. Or if your family is more DIY, go on a scavenger hunt at the Inner Harbor. You'll have a blast exploring the city on this 3-hour tour that feels a lot like the family version of the Amazing Race.
Family fun just outside the Nation's Capital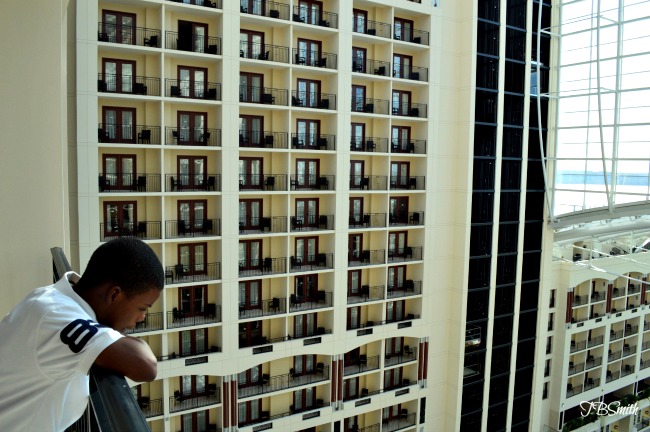 Gaylord National Harbor – Drive an hour away to D.C.'s National Harbor with the family and enjoy all the fun in and around the Gaylord. It's one of my favorite properties for a staycation. There's something for everyone there: spa for mom, a sports bar for dad, pool for the kids, restaurants, and shops right within the property so you don't have to worry about going outdoors if you don't want to. you can just hang out in the atrium.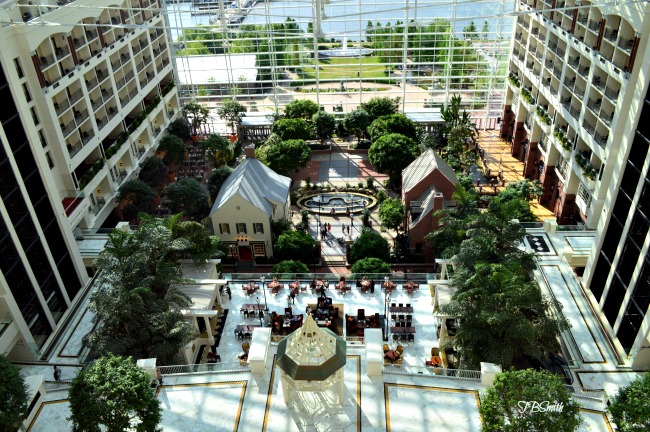 If you do venture out of the Gaylord (which you probably should), there are tons of things to do. Grab some summer gear at the Tanger Outlet, take a ride on the Capital Wheel, hop on the ferry to Alexandria or just walk around the National Harbor area for all sorts of treats and shopping.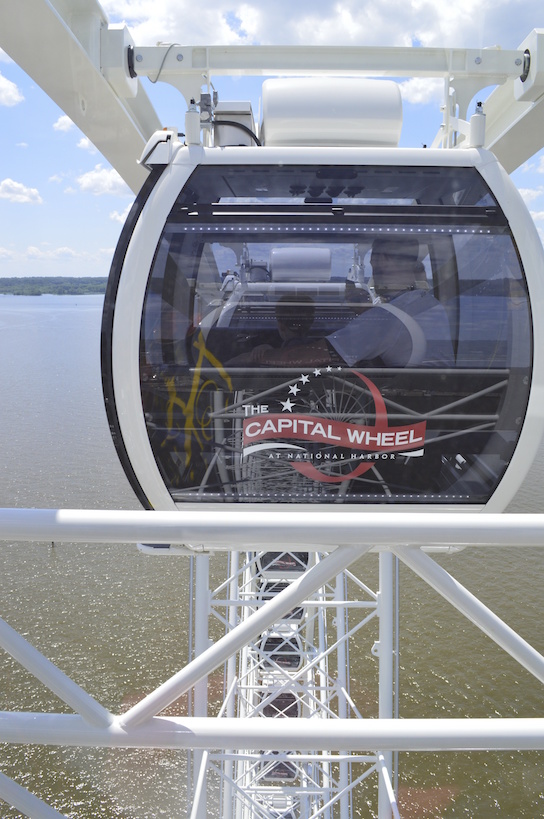 Getting wild with the Easter Bunny in New Jersey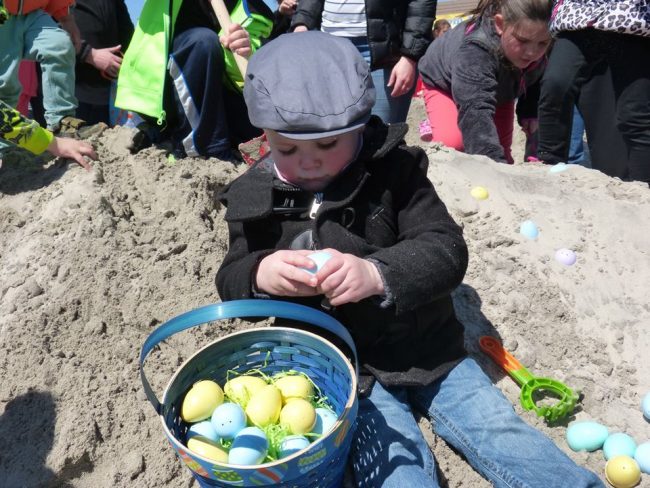 The Wildwoods, New Jersy is a little less than a 3-hour drive away from the city. Easter weekend there are several events to celebrate the holiday including Easter Egg Hunts on both North Wildwood beach and Lincoln Ave beach, starting at Noon on Saturday the 31st.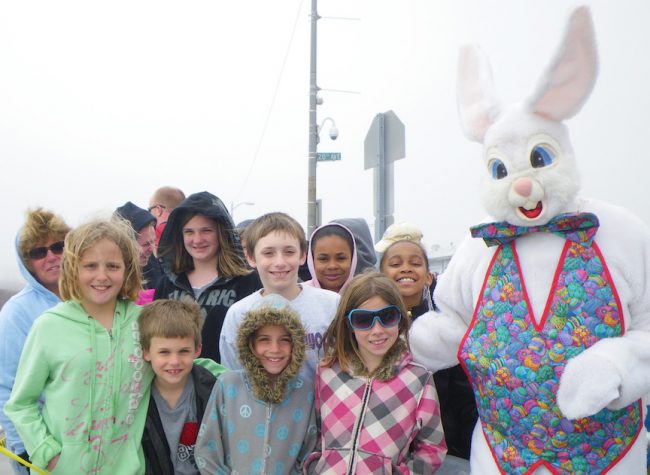 There's also an Easter Egg Hunt on the pier on Easter Sunday starting at Noon, which kicks off the Spring Season in the area. Boardwalk eateries, shops, games, and arcades will be open as well as rides on the piers, food, and entertainment.
Camping for Easter in Williamsburg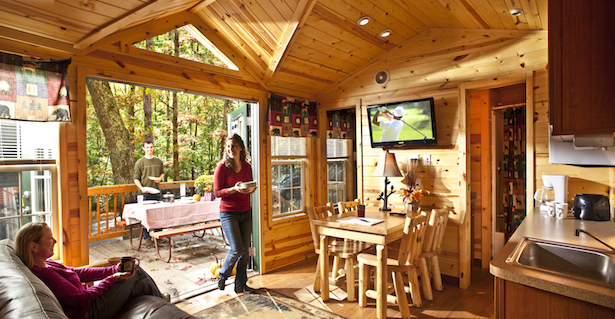 We're not a camping family. I'd say glamping is more our style. Families interested in either traditional camping or modern glamping can enjoy their Spring break pitching a tent or renting a cabin at Kampgrounds of American (KOA) in Williamsburg, VA.
For Easter weekend campers will enjoy a visit from the Easter Bunny, an Easter Egg Hunt, a climbing wall, and other activities around the campground.
And when you need a break from the camp, take a quick hop over to Colonial Williamsburg where there's enough history to keep you and your kids engaged for a week!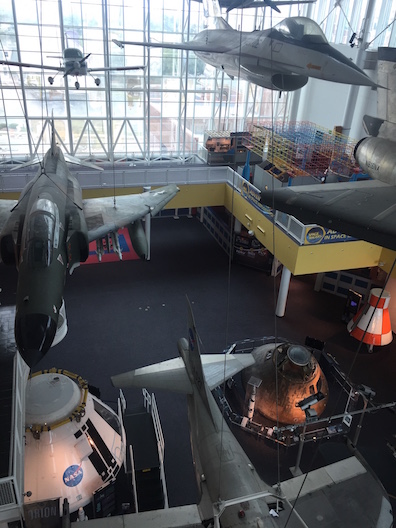 If you want to continue exploring the surrounding area, head over to Busch Gardens for a bit of interactive amusement park fun with their new virtuality ride. Then enjoy a 35-minute drive with the family to Hampton. There you can spend a few hours visiting the Air & Space Museum. It's an activity that everyone in the family will love.
Luxury fun under the Mexican sun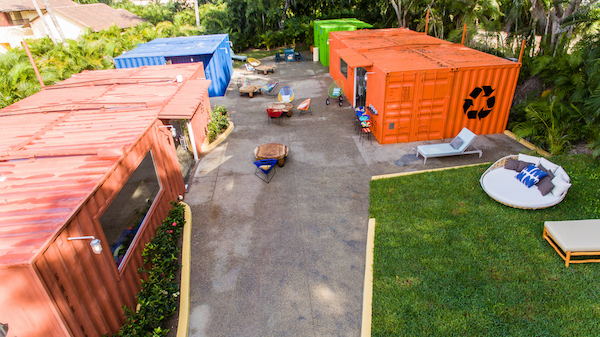 If you want to get out of the country for a quick getaway and a change of scenery, there's always something fun to do in Mexico. Understand that flying out of the country last-minute is not an inexpensive venture but if saving money on family travel isn't your concern, then grab your credit card and hit the skies!
At the Four Seasons Punta Mita, Mexico you're teenage kids may never want to leave.
The Four Seasons is known for its' stellar service. Many of its resorts work hard to provide a memorable experience for its young guests as well. The kids club at the Four Seasons Punta Mita is raising the bar on kids' club. Trust me, this is not your mama's kids' club.
The new teen center at Punta Mita caters to teens age 13-19. Appropriately called The Container, it offers a vibrant and high-tech space complete with interactive programming, a "no-adults allowed" lounge area, and teen-friendly culinary options.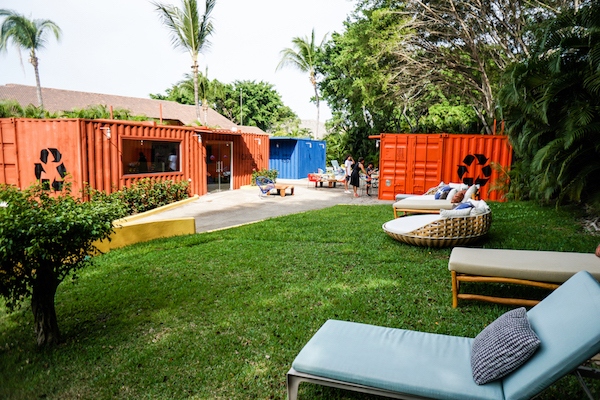 Graffitied gates decorate the entrance while colorful shipping containers flank the garden area. Inside these repurposed containers, kids can partake in several activities, including video games, lounging, watching movies, and simply enjoying a 5-star teen vacation experience.