As I sat down to write this review I realized that I hadn't bought a pair of sandals this summer. I wish I met Juil earlier. I've had a lot of travel by foot this past year before she and I recently became friends.
Who is Juil?
Well, Juil isn't a person. Juil is a Milwaukee-based company that makes footwear based on a concept known as "earthing" or "grounding". Their sandals are uber cute and are designed with copper "dots" that act as conduits between our body and the Earth. Okay, let me take a step back and explain to you what grounding is because I had no clue what it was either when they approached me to do a review.
Grounding Defined
Grounding is the act of making direct contact with the earth beneath your feet. It's the whole concept behind barefoot running and just walking barefoot on the ground. It is said that grounding improves our overall immune system, "that electrons from Earth have antioxidant effects that protect our bodies from inflammation." This article explains it in more depth. But how many of us are willing to walk outside barefoot? Not me.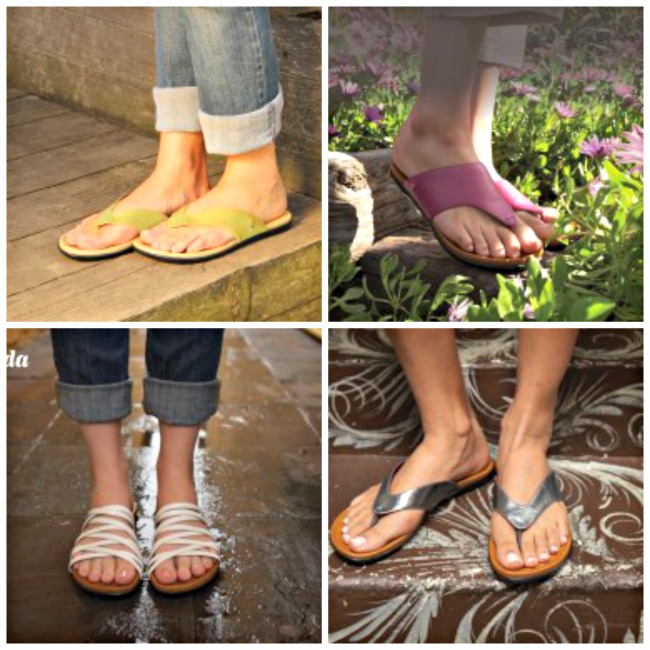 Juil Sandals
Juil's answer is copper conductors. The copper "dots" that I mentioned earlier are designed to channel natural energies that act as antioxidants and return our bodies to a natural state of being.
My non-scientific translation: They feel good!
Juil sandals are not only comfortable but they're fashionable and don't segregate you into a category of hippy or crunchy like some other "Earth-inspired" sandals do. I have their black patent leather Brio style and they make me happy.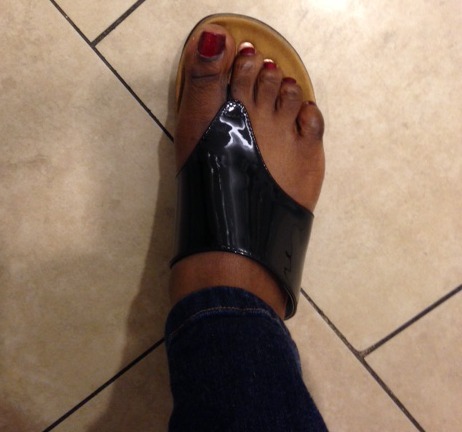 The Brio is a thong-style sandal that looks nice on my feet. Usually thong-style sandals annoy my feet after a few hours but I can wear these throughout the day. My feet melt into the soles and the bottom of the shoes are soft and pliable. There's a copper conductor for each toe as well as for the heal of the foot. You see them but that's it. When you slip the sandals on, you forget that the copper dots are even there.
It's cold where I'm at but first sign of warm air, and these are my go-to shoes for the day, travel or no travel. My only dilemma is getting multiple pairs. The styles are cute cute cute whether you go for a thong-style, multiple straps, wide straps, cork sandals or a clog. They're not as inexpensive as what I normally would pay for a sandal (average MSRP is $135) but they're worth it for both the comfort and health benefit. Check out all of their cute women styles here.
Guess what? I might have a gift for you.
Juil Giveaway
How would you like to win your own pair of Juil sandals? They come in both men and women styles so either sex can enter. Leave a message in the comment section below to tell me which pair you like and then head over to this link to enter: http://contests.juil.com/momsguide/. Juil is managing the contest for me and it runs from today November 8 – November 22, 2013.
Good luck and happy grounding!
Disclosure: Juil sent me a pair of Brio sandals to review. All opinions expressed within are my own.