This review of the 2017 Chrysler Pacifica is a compensated sponsored campaign with FCA US. However, all photos and opinions expressed within are my own. 
The 2017 Chrysler Pacifica has made me fall in love with a minivan!
I never thought I would do it. Never. Ever. But I am smitten. Before I get into the nitty gritty of this Limited edition's details here's a sneak peek why:
Backstory on the Chrysler Pacifica
You may remember the Chrysler Pacifica as a mid-size crossover. I know I do.
The very first Pacifica I saw was back in 2005. My husband had a friend who owned one.
I remember thinking how advanced it seemed with its interior features. And how I had a tinge of buyer's remorse having just purchased my own crossover before seeing the Pacifica.
It was sleek then, and even in its new form, it's sleek now. I love sleek cars.
In 2008, they stopped producing the Pacifica, re-introducing it this year as a luxury minivan.
Can I just say, although I'm far from a minivan mom, I'm in love.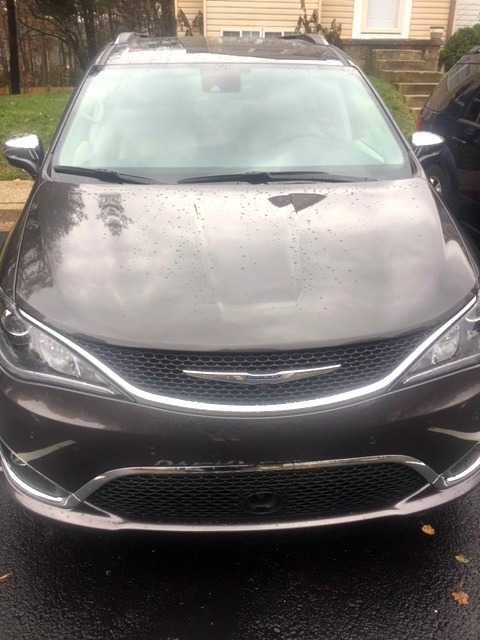 Fuel Economy on the 2017 Chrysler Pacifica
At 22 combined city/hwy miles per gallon, I got a lot of mileage out of a tank of gas. Two separate school drop-offs back and forth, two grocery store trips, intermittent errands, and a drive to see a friend in D.C. were all achieved on 1 tank of gas.
It was a lot of driving but thankfully, the Pacifica is a smooth ride.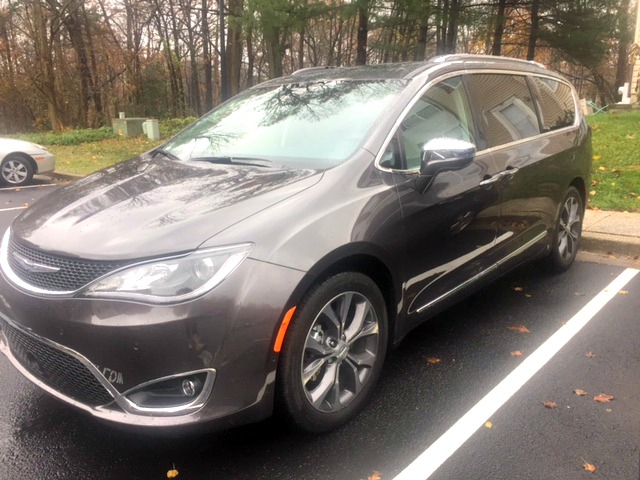 Guess what? That driving is gonna go even further.
Fiat Chrysler North America just announced in a press release that they've finished production of the industry's first electric minivan with the Chrysler Pacifica Hybrid.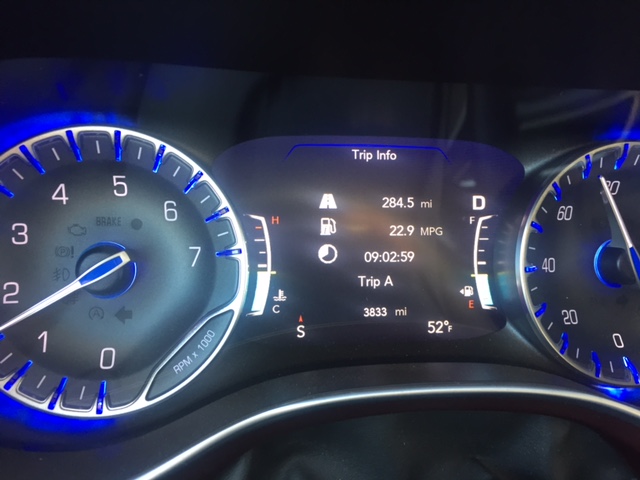 With a full tank of gas, I drove roughly 380 miles in this 3.6L V6 24V VVT engine with 9-speed FWD automatic transmission. With a 16-kWh lithium ion battery and a full tank of fuel,Tim Kuniskis, head of passenger car brands estimates drivers will get 566 miles out of the hybrid Pacifica.
Whether hybrid or traditional, you get a nice amount of driving out of a tank of gas with the Pacifica. Perfect for any busy traveling mom (or dad).
Winter has no home in the 2017 Pacifica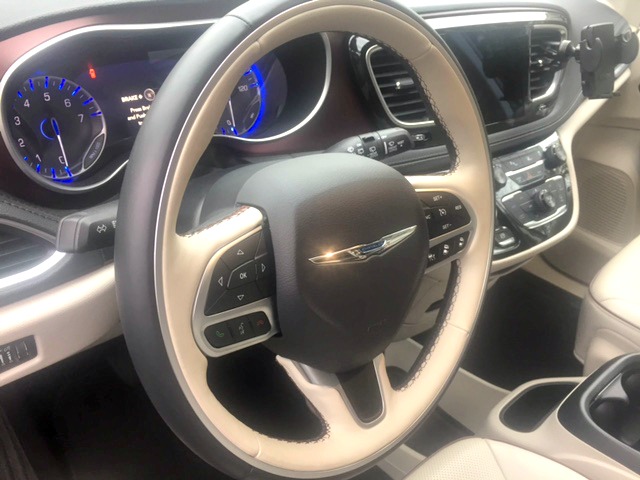 Every part of your body will keep warm in this car. And when it's hot outside, you have the option of ventilated seats.
Oh! And the heated features aren't only for the driver and front passenger.
My 12-year old jumps in the front seat of our regular car because he wants that heated seat comfort. In the Pacifica, he can get it no matter where he sits.
Front, middle or back row.
The features in the Pacifica are a glimpse into the future of cars.
From the lane-correct feature to the dial gear shift, this vehicle makes me feel kinda old. Well, it definitely makes my normal ride look like we're still rolling in the stone ages.
This is how you shift into gear.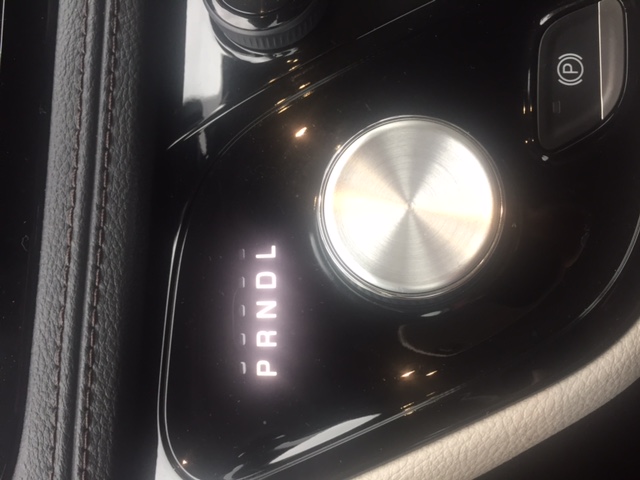 Sensors all around the car keep you "aware" of your surroundings. The Blind Spot and Cross Path Detection feature works VERY well.
I like that this is a feature that I'm seeing standard on most new cars.
Most of us try to be conscientious drivers but accidents happen. The 2017 Pacifica has all sorts of camera and sensor technology to keep precious cargo safe.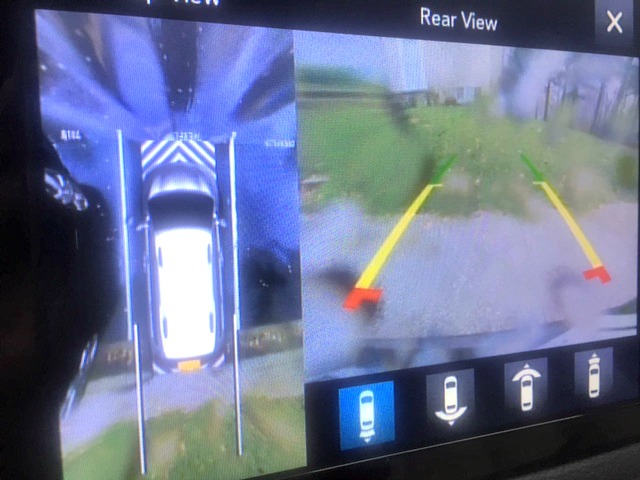 I knew about the rear sensors but I didn't know about the front sensors until I got too close to a car in front of me in the Chick Fil A drive-thru.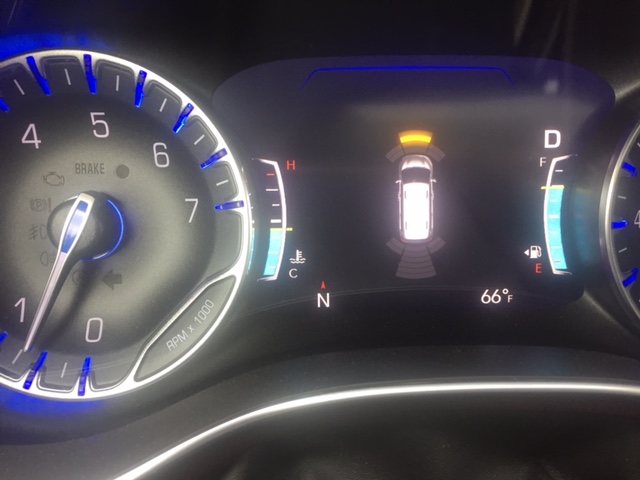 "Beep!" Okay, Pacifica. I hear you girl!
Hands-free sliding doors are officially on my Christmas wish list
The doors …oh those lovely sliding doors.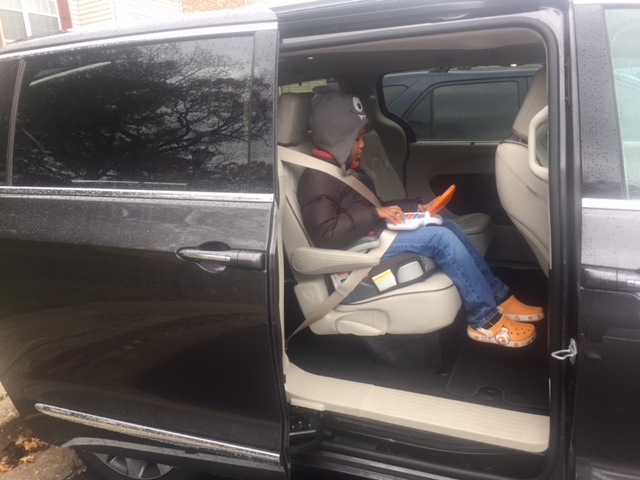 At a touch of a button I can automatically open the doors for the kids to get in and out. Oh how I love that about the Pacifica.
My eight-year old has autism. He's still not adept at opening and closing car doors.
Having an automatic sliding door makes managing the in-out car process a breeze. That and the hands-free liftgate too!
It's especially useful on rainy days when you just want everyone to hop in the car so that you can run in the vehicle and keep as dry as possible.
That's exactly what we did. And I was able to control the door without being physically on it to do so. All the seat buckling happened from inside the car.
This minivan is lit!
Everywhere I turned, there was light in the Pacifica. I counted 11 lights throughout the vehicle. (There may be more).
Aside from the usual suspects in the front and second row seats, here were other areas where I saw a light:
the third row seating area
the trunk space
the driver/passenger door area where you would store a drink
the front row console
the glove compartment
And then there's the storage….
I'd have to say that there's so much storage in this vehicle it makes you want to take a long road trip to test how you could max out every nook and cranny for luggage and other accessories.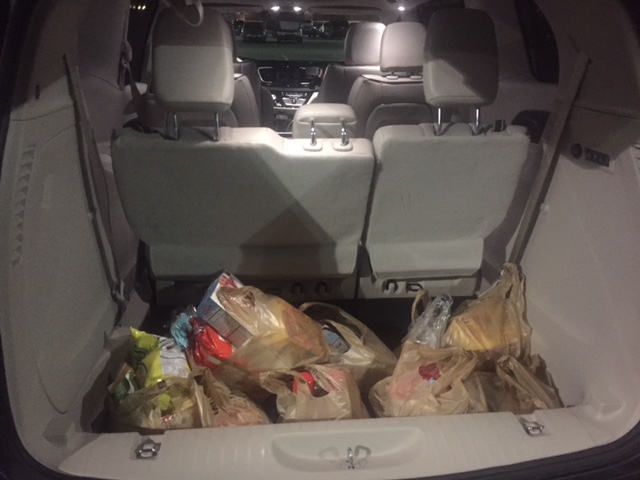 There's storage for your sunglasses, storage for your cups, storage for your groceries, storage for the seats, storage for your purse, storage for your umbrella and storage for just about anything you can think of as long as it fits.
My Favorite Features
Touch-screen with SiriusXM, apps and Navigation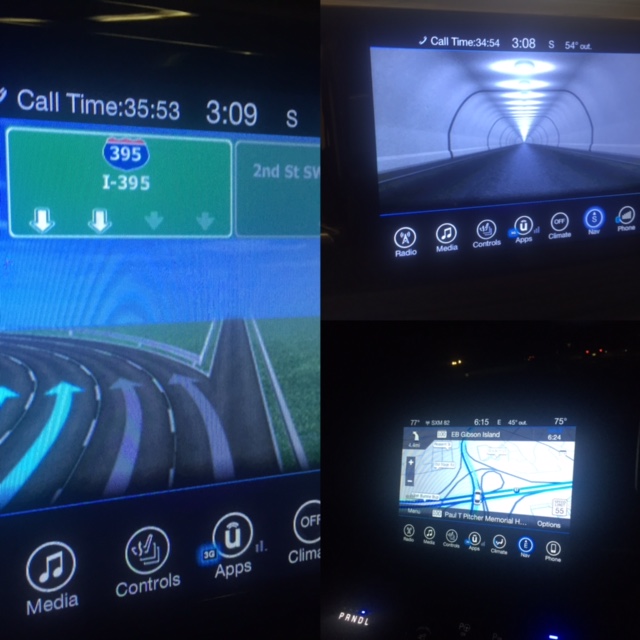 Surround sound system
Panoramic Moon roof
Gorgeous interior leather seats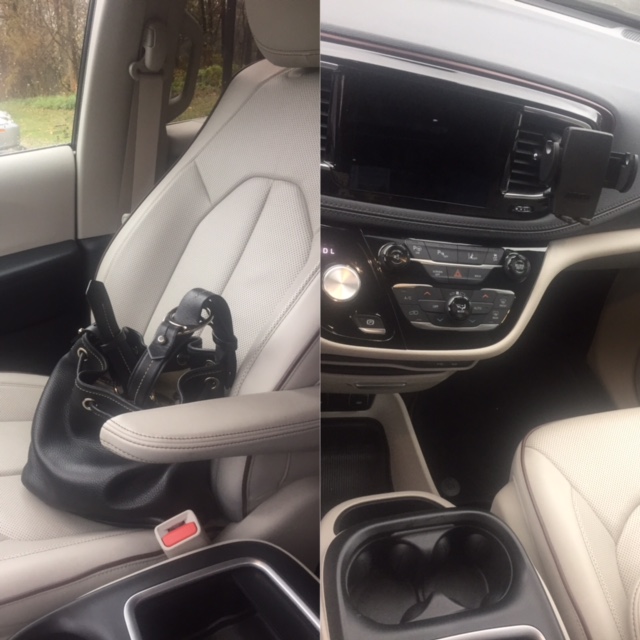 My least favorite feature
There's not much that I didn't like about the new Pacifica. All the bells and whistles were music to my family's ears.
What I had a hard time adjusting to, a feature I did not like, was the Lane Departure Warning Plus that offered driving "correction" if you veered out of the lane.
If you don't drive straight and perfect, this will trigger for you constantly. And how many of us drive in a seemingly perfect straight line?
You can easily disengage the feature with a click of a button. After driving the minivan for a day and a half that's exactly what I did. I felt it pulled the car too much while it was engaged, to the point where I might auto correct too much.
I think it comes in super handy if you are driving while you're feeling kinda sleepy. But honestly, if that's the case, you probably shouldn't be driving.
Studies have shown that if you're driving when you're sleepy is akin to driving while drunk. It's best to NOT.
Lane correction or not.
How much does the 2017 Chrysler Pacifica Limited cost?
So, I showed you a lot in this vehicle. You're probably wondering how much does the Pacifica cost?
Glad you asked.
This particular model retails for $46,460. The base price is $42,495. What comes as optional equipment on this vehicle includes:
20-inch x 7.5-inch aluminum wheels
245/5OR20 BSW All Season Tires
Locking lug nuts
Advanced SafetyTec Group
Park Sense Front and Rear Park Assist with Stop
360-Degree Surround View Camera System
Parallel and Perpendicular Park Assist with Stop
Adaptive Cruise Control with Stop & go
Full Speed Forward-Collision Warning Plus
Lane Departure Warning Plus
Rain Sensitive Windshield Wipers
Automatic High Beam Headlamp Control
Advanced Brake Assist
Hands-free Doors and Liftgate
17-inch Inflatable Spare Tire
Inflatable Spare Tire Kit with Sealant
KeySense
I may not be a minivan mom but this 2017 Pacifica Limited and I go well together. What do you think? Could this be the car for YOUR family? Let me know.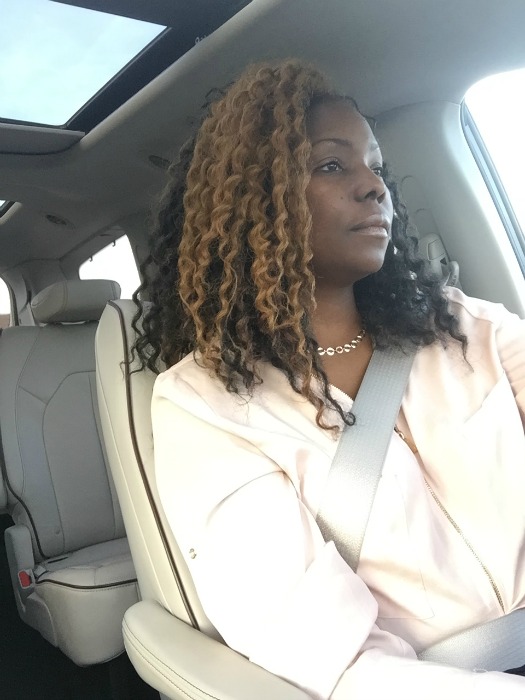 Want to see the Chrysler Pacifica in my Flipboard magazine? Check it out:
You May Also Like