The 2016 Kia Optima SX Turbo is a family-friendly mid-size sedan
I was provided with a Kia Optima SX Turbo to drive for the week in order to conduct this review. All opinions expressed are my own.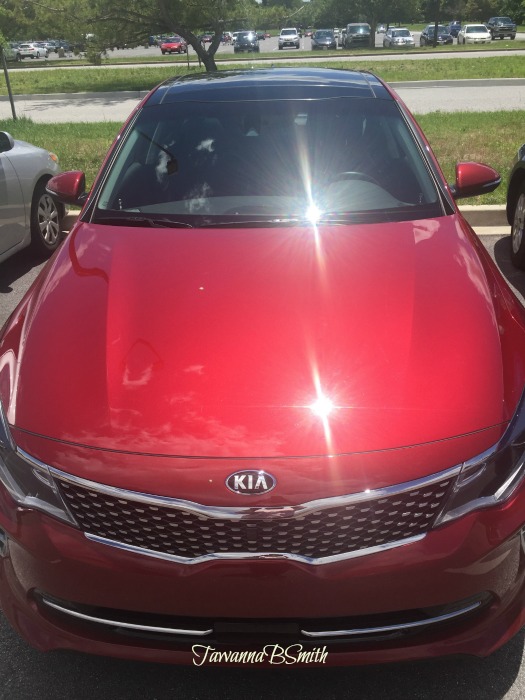 I had a chance to test drive a red Kia Optima SX Turbo for a week this summer, courtesy of Drive Shop and Kia. Not only did it impress my 12-year old son but I was also impressed by its comfort, features, and speed.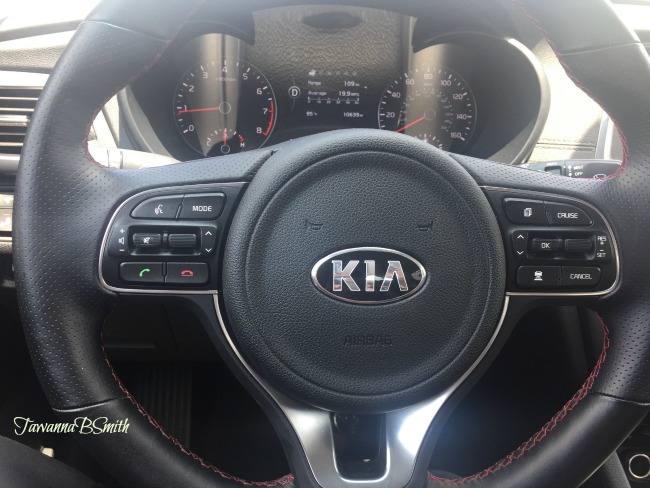 The 2.0 L 4 cylinder engine got us to our destination FAST. Well, that and the Turbo feature.
Here is an overview video of our experience in the Kia Optima SX Turbo on Periscope:
I wasn't surprised that I'd like the SX Turbo. Although a huge departure from our ride in the Kia Sorento, we were happy to go sporty as a family. And although not impressive on gas at 26 mpg combined city/hwy, we were able to get through the week on a tank.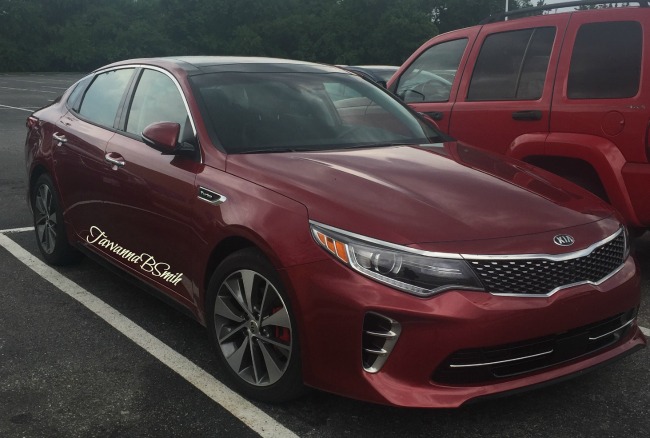 That's always my fuel budget goal.
Remember that rear-camera I glossed over in the video? Here is a little more in-depth coverage of how the Kia Optima SX Turbo's cameras can assist you backing up and pulling into a parking space.
We took a Sunday family drive to Solomon's Island, a little over an hour from our house and couldn't have been happier with the space, smooth drive, and comfort we felt inside the Optima SX Turbo.
Automatic Locks, Keyless Entry perfect for bag carriers
I'm notorious for digging for keys in my purse. It was so refreshing not to have to do that with the keyless entry.
Other refreshing features in the car included ventilated seats: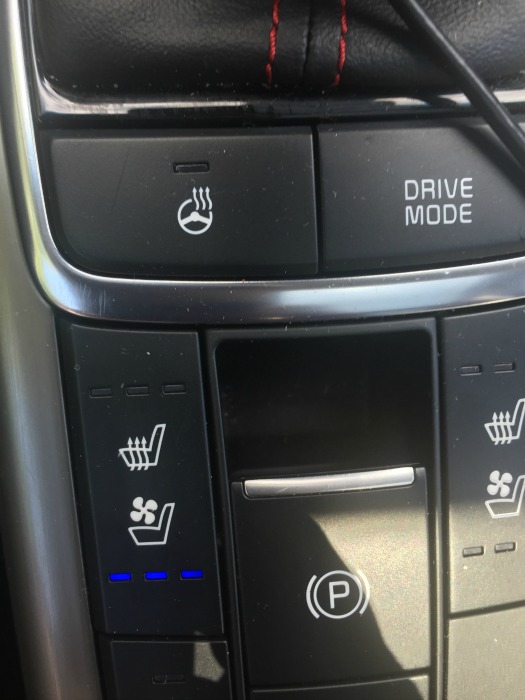 The panoramic moon roof: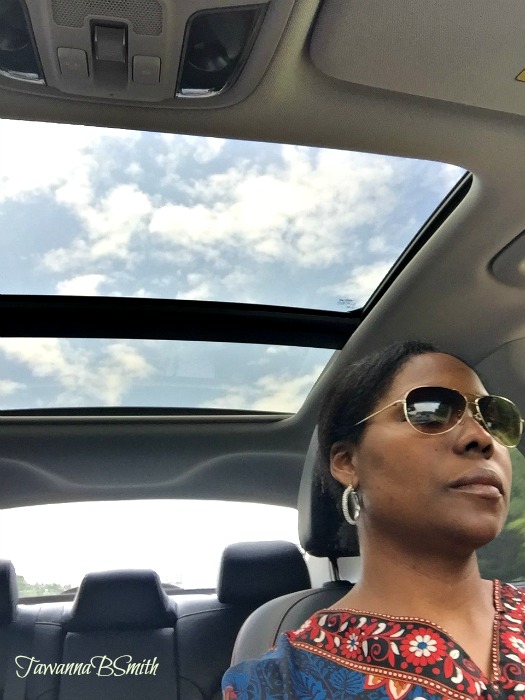 Comfortable steering: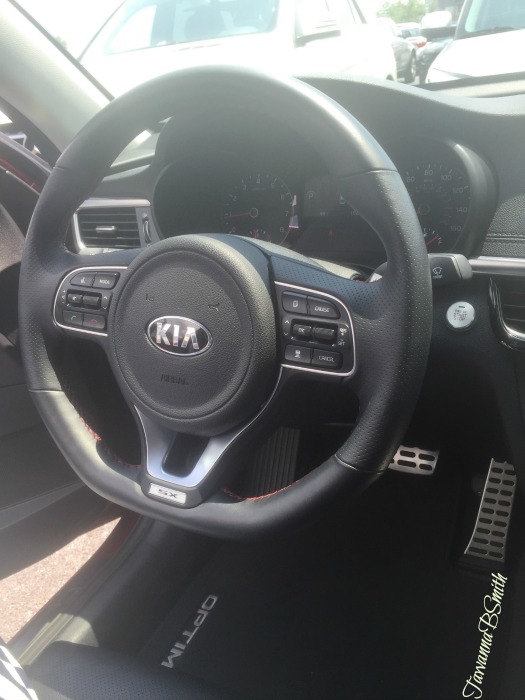 And ample trunk space for tons of groceries: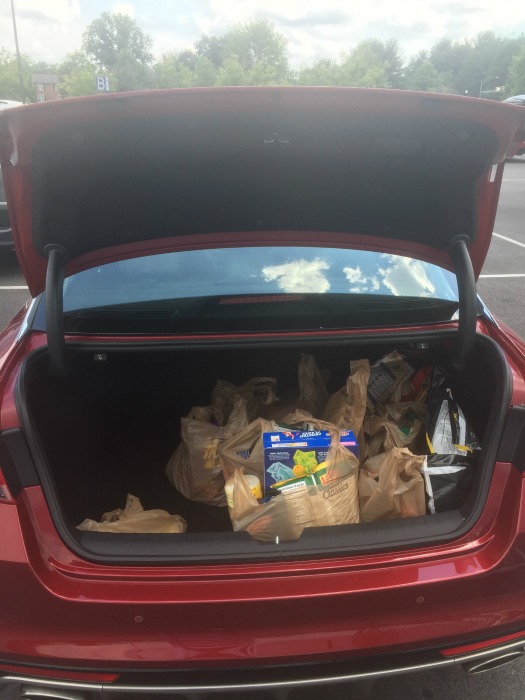 The 2016 Kia Optima SX Turbo starts at $29,940 MSRP. Optional equipment brings the sticker price up to $38,000.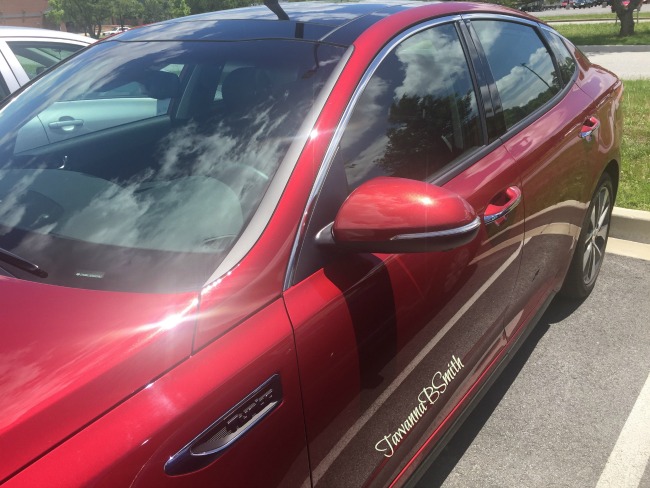 For the family that wants a bit of sport in their life at a reasonable price, the Kia Optima SX Turbo is worth considering.