Ring Video Doorbell Security For Moms Home Alone
This post is sponsored by Ring.
On a peaceful Saturday a couple of months ago, I really wished I had a Ring video doorbell security system. I was home alone with my boys, lounging around the house enjoying a lazy day. My husband was halfway across the world on a four-month deployment.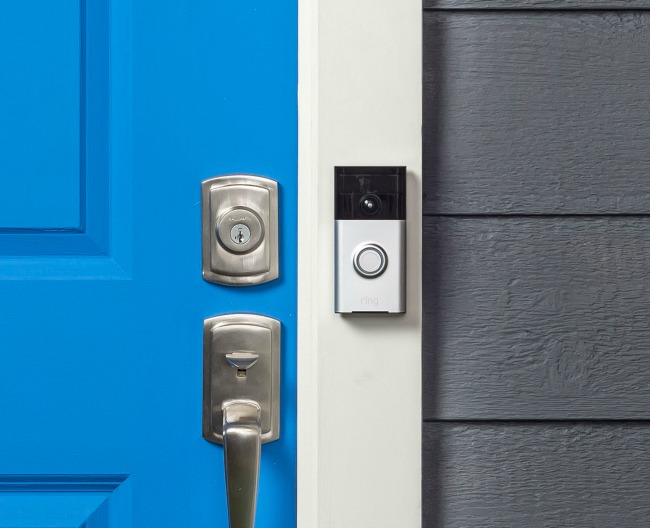 A quiet day all around, the kids and I were enjoying our down-time. My 8-year old son danced around the house with his iPad, happily enjoying the world of Handy Manny while my 12-year old and I swapped hero scenarios during the third episode of a Flash marathon binge fest.
Suddenly someone knocked on our door.
"Mom, somebody's at the door."
"Who is it?"
"I don't know. Some strange man."
"Okay, get out of the window. I'm not expecting anyone. They'll go away."
Although I trust my mini security guard, I also needed to do a perimeter check. Peaking through a different window, I spotted a couple of strange young guys with clipboards in their hands.
Solicitors. Just as I had expected. I ignored the knock.
We resumed watching our show, laughing and enjoying each other's company. Two hours later another knock bellowed through the house. It was the same two guys. This time they'd switched knocking positions and t-shirts.
Hmm. Okayyy.
Peaking through the window again, I took a longer look at their faces. Just in case I'd need that information later.
I did what I had done the first time they knocked: I ignored the door.
The Third Time Is Not a Charm.
Thirty minutes later, a third knock. Are you kidding me?! At this point I was VERY annoyed. And anxious. I understand persistence but this was getting out of hand.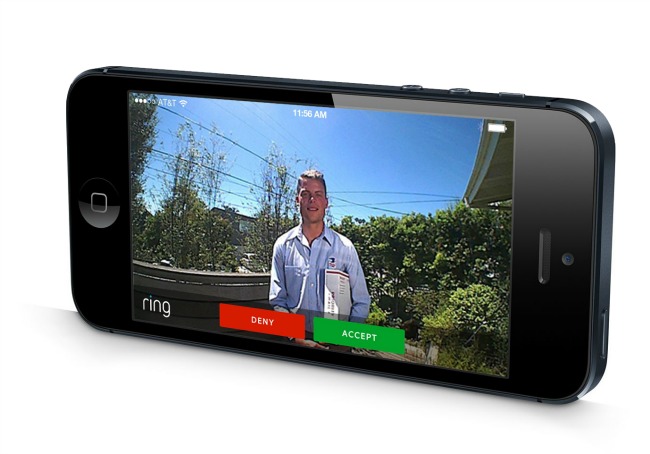 Although the guys had clipboards and looked harmless enough, they were too persistent for my liking. What could they possibly be selling, that they believed with all their heart, I needed? (This is a rhetorical question by the way. Unless it was a jackpot check from Publisher's Clearing House I wasn't interested).
During a Flash break, I chatted with my sister. She wanted me to call the police. I didn't think it was necessary.
As annoyed as I was that these guys were knocking on my door AGAIN, and as much as I wanted to share my annoyance with them, I still wasn't willing to open the door. But I was torn. The only way I'd be able to speak to them to give them a piece of my mind was if I opened my door.
I didn't want to open my door.
We Moms Have To Be Vigilant
Being home alone with 2 kids, I'm slow to give strangers the benefit of the doubt. It was at this moment that I knew I needed some type of video intercom system.
The 4th time that they knocked (YES chile, they knocked AGAIN!) I had lost my patience. Besides aggravated, I was HANGRY. It was dinner time and the pizza delivery guy rolled up at the same moment that they knocked.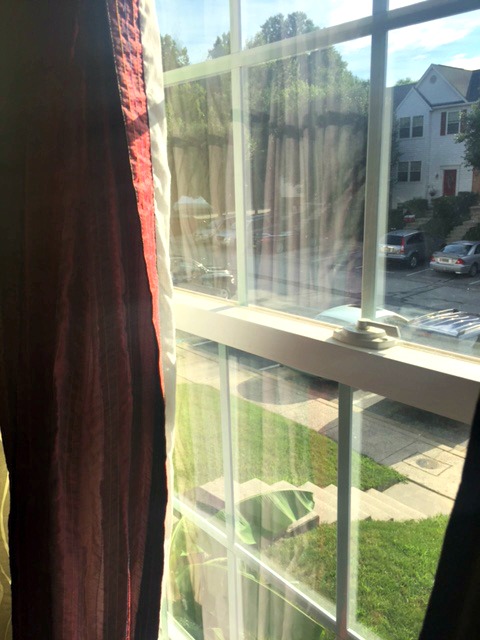 I could see and hear through the window that the solicitors were questioning him.
"Are you delivering to this house? Sure that they're home cuz they're not answering their door."
Excuse me? Why are you questioning the delivery guy? Unable to avoid the solicitors this time (because I needed my pizzas), I opened the door and gave them "an earful" before paying for my order.
"Whatever you're selling, I don't want it! Don't knock on my door again!" (<-  This would be the edited version). 😉
On the verge of calling the police, I watched them walk away from my front steps surprised (I don't know why) and dejected. I did not feel safe after the interaction.
Listen to my son help me to re-tell the story (you can also watch the replay directly in Twitter or Periscope):
LIVE on #Periscope: My Son Recounts With Me That Time When We Were Home Alone @Ring #alwayshome https://t.co/qnHYC2LiJN

— Tawanna B Smith, MPP (@TawannaBSmith) July 20, 2016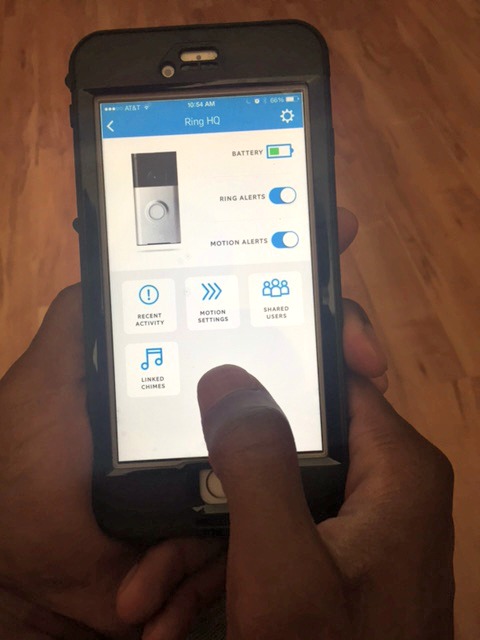 It was a situation where having a video doorbell system like Ring would have provided me with an extra level of security. With my husband also having the app on his phone, he would have been able to monitor the situation through the live streaming feature and answer the door from afar, making it appear like he was also at home.
Invaluable!
After hearing Mr. Smith's voice the first time, I'm pretty sure the solicitors wouldn't have knocked a second or third. With the Ring I can make it appear like my husband's #alwayshome even when he's not.
Ring Video Doorbell: a unique DIY home security solution
Aside from the system allowing me to talk with solicitors through closed doors, it can also act as a second pair of eyes and ears for us when neither of us are home. Hey, this is a travel site so you know we travel often. When we're on the road, we want to be able to see who's knocking, who's in front of our house, and who's eyeing our packages.
Ring can do this.
The video doorbell system is dual-powered and Wi-Fi enabled. It streams live audio and video (totally my thing!) of your home's front doorstep directly to your smartphone or tablet.
You can see and speak to visitors from anywhere in the world via the free iOS, Android or Windows 10 desktop app.
Hotness!
Ring Has A Mission (and I love it!)
I love that the company's mission is to reduce crime in communities and empower consumers by creating a "ring" of security around homes and neighborhoods. I feel like all military spouses who are often left home alone with their kids should have a system like Ring. It would put both moms and deployed husbands at peace.
This is why I am so passionate about working with Ring to help them with their mission. I'm grateful that they're sponsoring this post so that I can share my recent home alone experience as well as information about their wonderful product.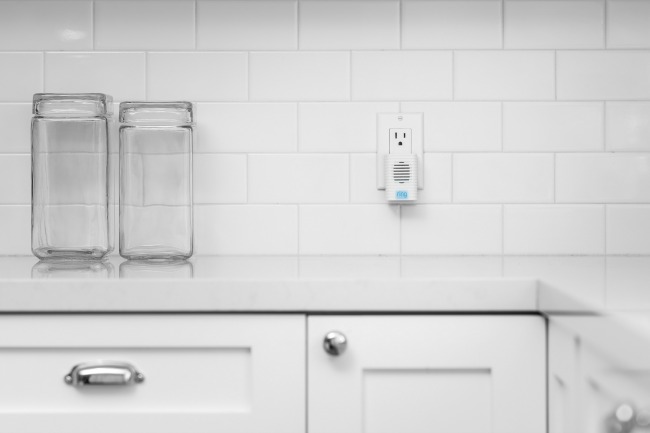 Our townhouse doesn't have a doorbell so the Ring Chime, a compatible Wi-Fi speaker that sounds within the home when the Ring Doorbell is pressed, is a welcomed feature. Couple that with Kevo smart locks and a list of other compatible smart objects and you truly have a "wired" house – all controlled in the palm of your hand.
Now that's smart.
Ring Video Doorbell Benefits Are Numerous
Ring Video Doorbell has a gang of powerful features that you can find out more about here. I could go on and on, especially about the built-in motion sensors that trigger instant mobile alerts when they detect movement….but I'd be typing for hours. I wanted to share with you a few of my favorite features.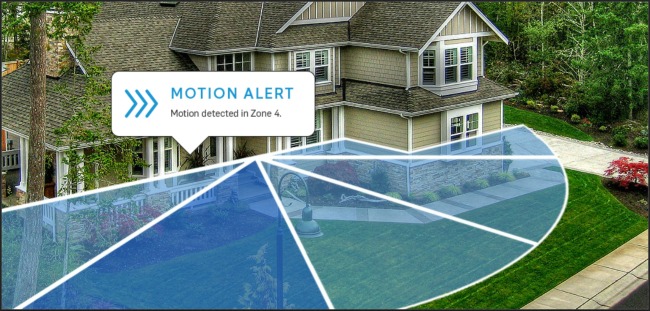 For only $199 available on their website at Ring.com, that's a steal (no pun intended) for a security system and peace of mind. American Family Insurance customers can get a $30 discount on their Ring Video Doorbell purchase and they may also be eligible for the company's Proactive Home Protection discount (up to 5%) on their policies.
I think all insurance companies need this type of partnership with Ring. Think I'll be making a phone call to ours. It's a perfect fit for military families.
No more battle of wills with annoying solicitors. No more unease running around the corner to the store for a quick pick up, leaving the kids home alone. No more security concerns when we're traveling.
With Ring we can truly be #alwayshome.
Want to spread the word about Ring Video Doorbell system? Share this pinnable image. Leave a comment below to tell me what you think about the product? Could you use a Ring system?