Good wireless coverage in London is critical for social travelers.
Having zero wireless coverage in London is painful!
Traveling abroad without suitable wireless coverage is the bane of every travel influencer's existence. And it's pretty annoying for regular travelers too.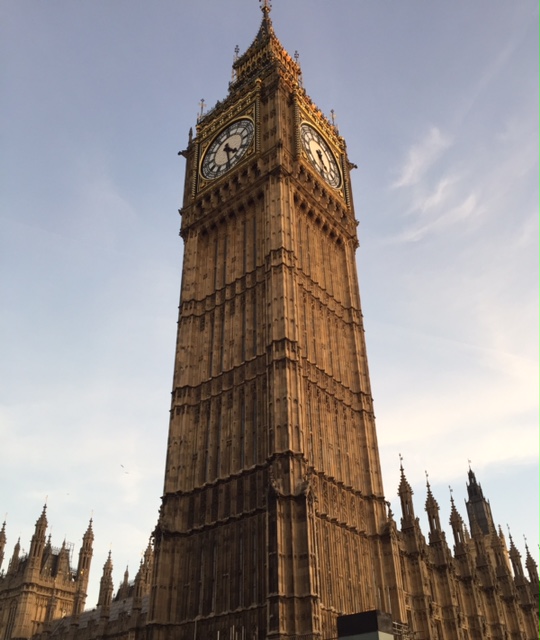 You see a famous monument, you wanna share it on Instagram. You stumble upon a parade or market, you want to do a live video.
If you don't have unlimited wireless coverage or you're not sitting in a cafe or hotel room chances are, it ain't happening.
Wi-Fi hot spots can be sketchy. You don't want to jump on any random open network for fear of hackers and data thieves.
In addition, data roaming prices for uploading/downloading media are ridiculous! So is getting slapped with a $800 phone bill because you wanted to share your international adventures.
What most people do for coverage when they travel abroad can be expensive.
Our home carriers tend to be unreliable, so some of us choose to travel with unlocked phones and swap out our SIM cards for a local SIM.
But this isn't always ideal.
My husband tried doing this once and when he tried to use his phone again on our carrier's network, he couldn't get past the "Welcome" screen.
My pre-Tep wireless coverage experience was a headache.
For five Novembers I have traveled to London for one of the world's largest travel marketplaces. And for 4 of those Novembers I've struggled with having service while out and about.
The first year (and the first time) that I had an issue not having service, I had to ask a local shop-keeper to connect to their Wi-Fi so that I could telephone my friend to let me in the apartment where we were staying.
It was a nerve-racking experience.
I was stranded outside in an unfamiliar place for an hour trying to figure out how I was going to get in touch with her.
My carrier's version of international coverage in London is a 3G connection that can only be described as negligence! I'd have to slip into a cafe or wait until I got back to my apartment to post my photos.
Forget about doing any video. Not an option!
Tep Wireless is the bomb dot com solution for travelers.
This year, a London-based friend of mine put me on to a local portable wireless provider called Tep.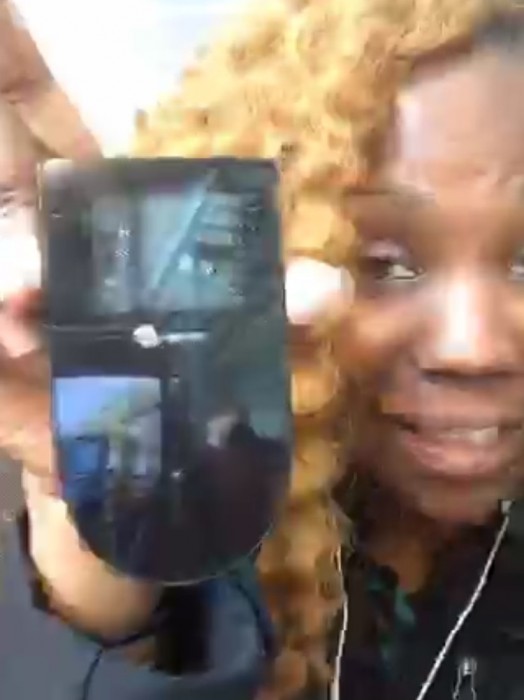 Understand this, my social media life in London will never. be. the. same.
What a positive experience!
I could make Skype or FaceTime calls back to the US while riding the DLR (Docklands Light Railway) because I had Tep by my side.
I surfed Facebook, posted on Instagram, checked the weather, listened to my Amazon music, and even live- streamed while out and about – all because I had the Tep device.
There's no going back for me after Tep.
That would be like returning to the Dark Ages for me. No, no. Not happening.
How do you get a Tep wireless device?
Glad you asked. The process is very simple.
You pre-order your device before you arrive. It can be delivered to you or you can pick it up from the airport. Currently Heathrow is the only airport in which you can pick up the device.
Tep Wireless works with an airport vendor named Excess Baggage Company.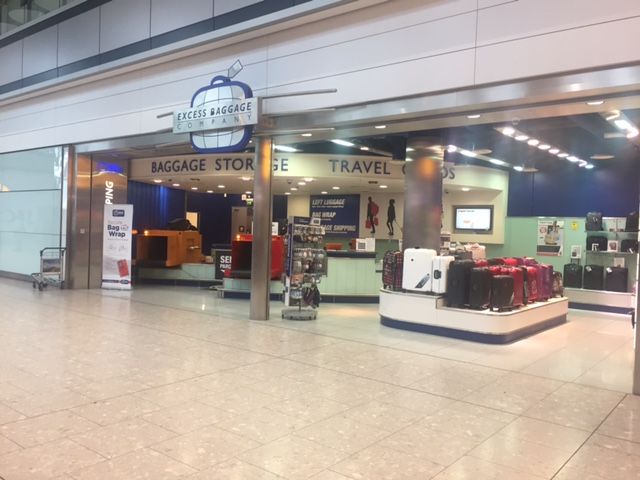 They're located outside the automatic doors and to your right (in Terminal 5), after you clear London customs. This is where you can pick up your pre-ordered device.
Tip: Picking up your device at the airport is cheaper than having it delivered to you.
Don't worry if you have an early-morning arrival. The Excess Baggage Company is open from 5:30 a.m. – 11 p.m. local time in Terminals 2-5.
Remember, the pickup point is outside the customs and baggage reclaim exit. Just follow the signs for "left luggage" and you will see the big open storefront with suitcases and a small conveyor belt.
Tip: If you're transferring flights at Heathrow (say you're going to Ireland or Scotland), you'll need to check out in order to reach the pick-up point.
The costs of a rental aren't as high as you'd think.
For nine days of unlimited wireless internet in the UK, it cost $85.55 plus $7.95 for the pickup. The latter charge is a direct cost charged to Tep from the Excess Baggage Company for handling.
Your device will come in a case with a wire and a charger, as well as quick instructions.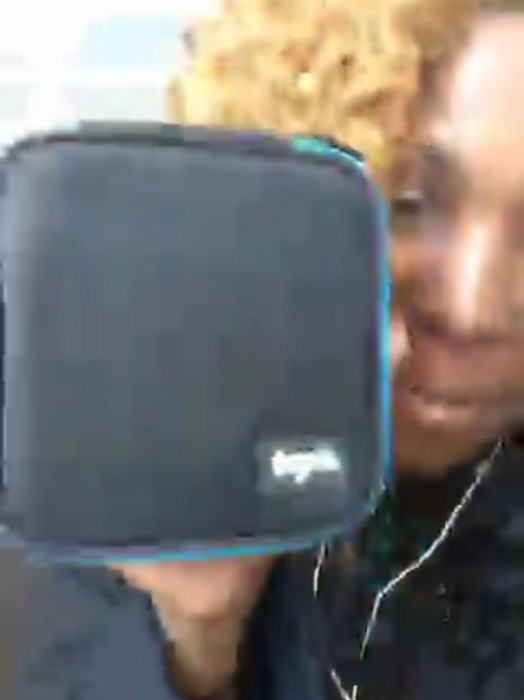 You can return the device where you picked it up, mail it back, or keep it to own for $124.95, get free 5 day passes and pay 20% less for the day rate when you rent.
You only pay if and when you connect. No contract. No fixed cost. No minimum usage rules.
Your daily unlimited internet runs every 24 hours on the dot. This means when the day is up you have to reconnect the device and sign back in.
Tep's prices are comparable to another company that I'm familiar with, XcomGlobal.
Xcom doesn't have a pick-up option unless you live in San Diego. A 10-day rental with them for coverage in the UK will cost you $86.70 with an advanced shipping charge of $9.
I didn't use them personally but I hopped onto my friend's device while we were in London that first November.
It seemed pretty reliable as well.
My Tep Experience covered me throughout the UK.
Overall, Tep worked really well while I was in London. I rarely had any moments where I didn't have wireless coverage.
As a matter of fact, the only time that this happened was when my battery died. Generally, the battery lasted from 9 a.m. to 6 or 7 p.m. without recharging.
The other time that I lost coverage was when the 24 hours were up and I didn't realize it.
FYI: a portable battery with the unit is an extra charge.
On my 2-day trip to Scotland, Teppie came with me and kept me covered for most of my time there from Edinburgh all the way to the Scottish Highlands.
Overall there were more drops in Scotland than there were in London but I imagine this was a factor of the remote areas in which we were visiting.
I'm happy that Tep exists and that it's super convenient for travelers in London that need to stay connected.
Tep Wireless provides coverage in over 60 countries. So far, I've only tried it out in two.
If you've tried Tep in other countries, please leave me some feedback below about your experience.
All I know is that from now on while I'm traveling in London:
No more roaming charges.

No more non-connectivity issues.
What about you? What do you do when you need coverage and you're traveling abroad? Have a favorite provider or device? Leave me a comment below. I'd love to know.
Disclaimer: I worked with Tep Wireless to review their device for a week.