A few weeks ago in one of the LinkedIn travel groups where I'm a member, one of the writer's asked if people still use pen and paper when they travel or if they use some sort of tablet, raising an interesting sub-convo about travel and technology. It made several of us think about how we engage with technology when we're traveling and supposed to be discovering more of the world.
There was a large census of us that opted for good ol' fashioned pencil and paper for scribbling our thoughts. It seemed like the underlying theme was that travel and technology can be inharmonious for the travel writer. Except for a camera, anything else could prove to be not only unnecessary extra weight but a distraction from the travel experience and new discoveries. For the average traveler or traveling family, I'd argue it's probably the same.
I'll be the first to admit that I promote using gadgets as a great way to keep antsy, bored children entertained during long car rides, flight delays, and any other situation that would foster an unhappy camper. I think that gadgets have their uses when we travel and technology has served this industry well. However, I do believe we need to strike a balance and know where to draw the line when it comes to the vacation experience.
Nowadays we have our smart phones, our net books, our tablets, our cameras, our iWhatevers, and we call ourselves super connected to the world. But I often wonder how much connection has been lost when we travel, now that we're wired into all these things? This topic is something that some in the tourism industry are also thinking about. One of the travel trends I learned about at World Travel Market, an international travel conference and expo in London, is fatherless travel and other initiatives to help people disconnect so that they can relax. It's crazy to think that our wired lives are to the point where we don't know how to let go of the matrix even when we've paid good money to enjoy the crystal blue ocean or some ancient ruin.
Those of us heavily entrenched in the world of social media have it the worst. We can't help but update, tweet, micro blog our status, every step of the new adventure, partly driven by a need to (over)share and partly (for those of us who are working) to fulfill a duty to clients.
But how much are we missing with our thumbs on flat screens and our eyes off of life?
In my continuous quest to eliminate the extra "weight" and find that balance between travel and technology for myself, I've practiced leaving various gadgets home when I go on my trips. My gadgets include my cell phone(s), my digital recorder, my digital camera, my laptop, and my pocket camcorder. And although the family vacation is one experience and working on a trip is another, unfortunately I treat them the same. I don't know how to turn "it" off – I'm always working. I always want to take extra pictures to show my readers or make mental notes of tips. It's a habit that's not easy to break.
So for the past few weeks I've been playing with a new phone, my HTC ONE X+, which I've written a review about, trying to figure out if this is it – the one gadget that will do it all for me and make the marriage between travel and technology more seamless. These smart phones just keep getting better and better, brandishing more capabilities and better technology with each release. And with a gazillion apps on the market to enhance them, the need for additional peripherals like a GPS or a digital recorder or pocket cam are slowly becoming unnecessary.
Last week I traveled to the Pocono Mountains with my family and used my One X + for all my camera needs. The majority of this post was typed on my One X and uploaded to the site directly from the phone. I also used it as my GPS, and although we had to take a detour (through cell tower-empty terrain) because of an accident on the highway, thankfully we didn't get lost. Here's how some of the pics turned out: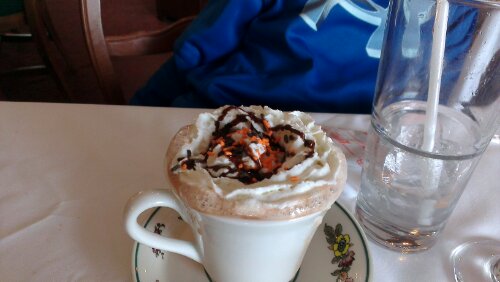 Here's a view of the surrounding area around Skytop Lodge, our accommodations while in the Pocono Mountains.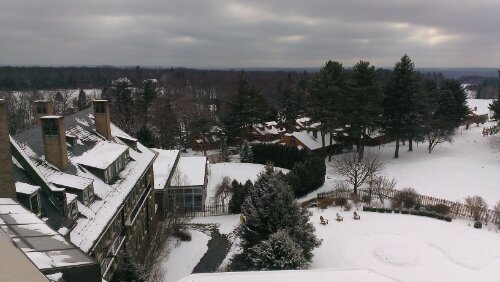 One of the treatment rooms at Skytop's onsite spa. I like the fact that I can add effects to my photos right from the camera, without the help of a third-party program.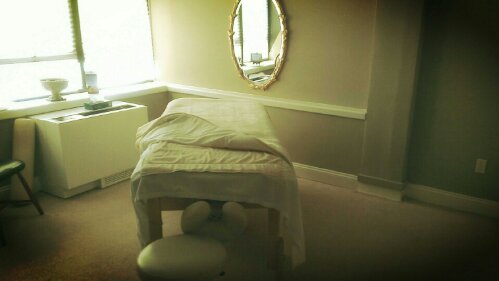 Skytop Lodge's very traditional dining room where we enjoyed our meals. It hasn't changed much over its 80+ years.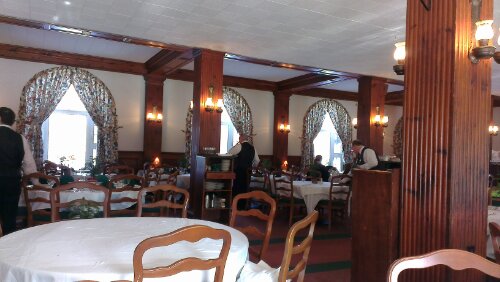 Here are some pictures of the dog sledding team that pulled us around.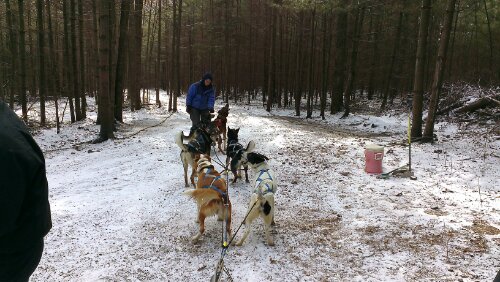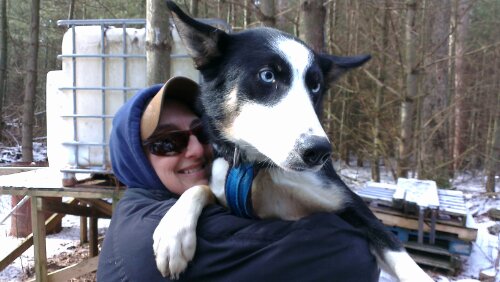 Overall, I thought the 8mp camera did a good job. I also tried out the video function, which I didn't bother editing but just uploaded straight to my YouTube channel and embedded here:
http://youtu.be/ZYzan4a183o
I don't know how our travel habits will evolve with the advances in technology but I hope that it doesn't take away from the purpose of vacations – to detach and recharge. I guess it's up to each of us as individuals how we choose to "get away" and vacay. I'm hoping to put my finger on the "Off" button a little more this year so that I don't miss any part of the ride. How about you? Are you addicted to your gadgets while you're on vacation or do you know how to disengage?
All photos were taken on my #HTCOne X+ provided by HTC as a member of #TroopOneX. All opinions are my own.