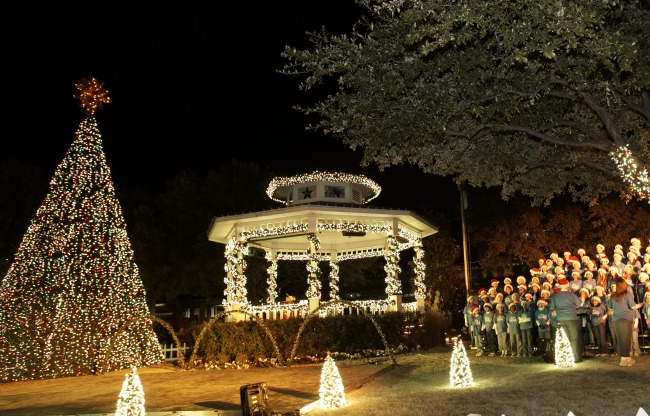 I openly admit to not being the Susie Q. of holiday decorations, especially Christmas trees and holiday lights. Thanksgiving evening I felt proud of myself for popping out the Christmas wreath and being the first on the block to have up their Christmas decorations. Two days later my later put me and the rest of the block to shame once she lit up her robust outdoor winter wonderland complete with inflatable Santas, reindeer, a snow globe and multiple lighted trees. 
The Alternative: Travel to see Lights
In lieu of being a master decorator, I travel with the family to various festivals of lights around the country. It's sort of become one of those accidental traditions.
Whether you're aspiring to be the penultimate Christmas decorator or not, visiting light festivals is a fun Holiday experience for the kids. And you might find inspiration along the way. 
I've found that hotel lobbies are a low-key and FREE alternative for seeing great decorations and lights. Usually they'll hire professional designers to come in and do amazing displays easily found in a glossy magazine.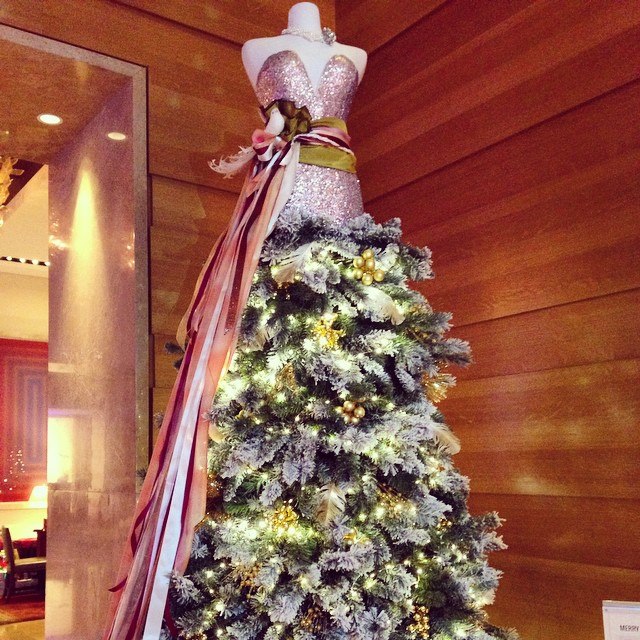 I walked into the Four Seasons Baltimore for an event yesterday and it felt like I was on a Christmas designer showroom floor. The lobby was decorated with a gown-topped Christmas tree, oversized Tiffany's blue wrapped boxes, silver trees, fresh flowers and gold chandeliers.
The kids weren't with me but I love the idea of taking them to three or five of the top lobbies in Baltimore to do our own Holiday Lights judging and posing for the cover of our 2014 Christmas cards.
Festival of Lights Around The Country
Another alternative to decorating my buns off for beautiful holiday lights is traveling locally or on a December getaway.  If we do a staycation in the area, we have several options around us.
There are celebrations around the country and even on cruise ships. Check out this guide by Eilenn Ogintz from TakingTheKids.com to find a festival near you. 
Annapolis' Sandy Point State Park houses their "Lights on the Bay" show. It's a drive-through experience past 60 animated stationary lights. The fee to get in is priced by the car. If you're military, park entry is free. A friend and I stuffed our kids in a minivan and cruised through. 
In Baltimore, we park in Hampden and walk down Miracle on 34th street. It's a row of homes on either side of the street who transform their lawns, windows, roofs, and wherever else they have empty real estate into Christmas wonderlands. People from all over the city and surrounding suburbs make it an annual tradition to come for a visit.
When we visit family in Charleston during the Season, my mother-in-law escorts us to that city's "Holiday Festival of Lights". It's one of the longer routes that I've visited with over three miles and 750 display of lights. My mother-in-law loves every inch of the route but after mile two my boys get antsy.
If you're looking for a more elaborate experience, the Lodge at Woodloch delivers. On a pre-Christmas getaway last year we stayed here with the kids, enjoying snow, family events, the spa, and a hayride through Woodloch's onsite Christmas park. Music plays on outdoor speakers lined throughout the route while hundreds of fun diverse displays illuminate the way.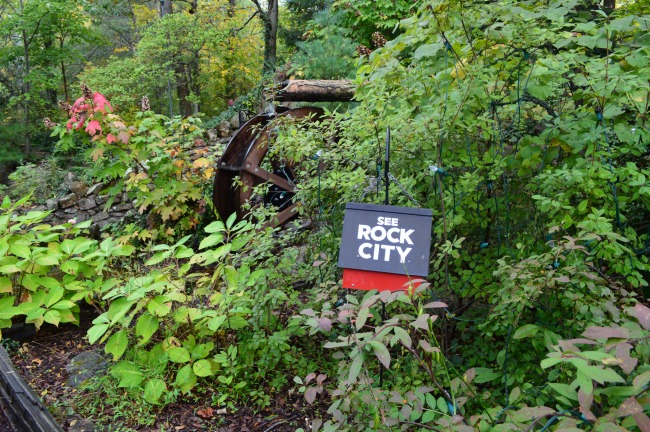 In October I visited Chattanooga, TN and made my way to Rock City, a popular mountain attraction that overlooks the Chattanooga valley with views to several other states like Georgia, Virginia, and North Carolina. Although it wasn't officially the Holiday season as of yet, Rock City is always decorated with lights, elves, gnomes, and other festive displays. Through the Holidays, "Enchanted Garden of Lights" just becomes that much more enchanted.
This December we're in Grapevine, Texas to experience the "Parade of Lights" along its Historic Main Street in Downtown Grapevine. It is the largest lighted Christmas parade in North Texas. This local tradition features more than 100 lighted floats and marching bands, just enough to keep my 6 and 10-year old's attention without overwhelming them.
Your Experience
Where do you go to see a festival of holiday lights? Think your street, neighborhood, city or town does it best? Weigh in. I'd love to research where we're traveling next based off your recommendations.