Living near Annapolis, it's hard not to discover boating and its benefits. Once the weather is warm, you crave being out on the water, breathing in the crisp air and soaking in the sun.  However, buying a boat is a big investment, much like buying a vehicle.
We live in an area with high boat ownership. We don't own a boat, however, we manage to get on one every summer.
The Boating Dream
My husband's dream is to buy a nice boat so that he can fish on the weekends, cruise on the Chesapeake and relax with family and friends. My compromise is to have friends with boats, rent one, or take a cruise. Ha!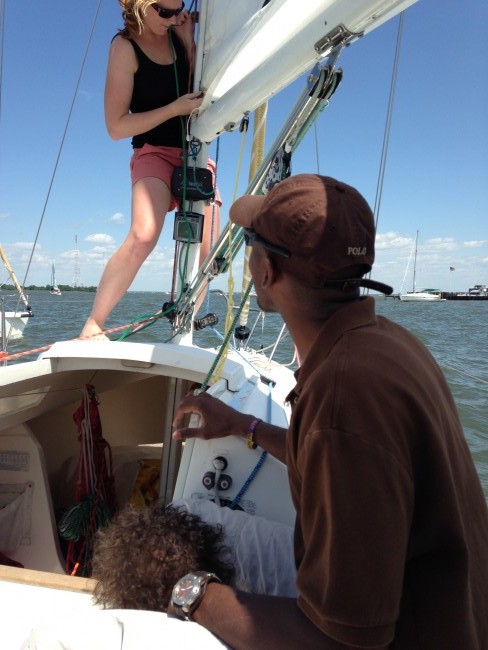 I know, taking a cruise is nothing at all like owning a boat. I'm just being funny. However, I do look for opportunities to get my family out on the water since we all enjoy it so much.
Last summer (aside from the cruise we took) we went out on the water several times, once for a small Regatta race and once for a leisurely cruise on a private motor boat. This year we'll take another private boating excursion in Annapolis and enjoy some quality family time with a group of friends.
 What I love about boating
There's something about being on the water that can't be explained. Once you discover boating for yourself,  you'll understand what I mean.
The water is vast yet peaceful. One moment you feel small and vulnerable and in the next, you're mind and spirit are floating.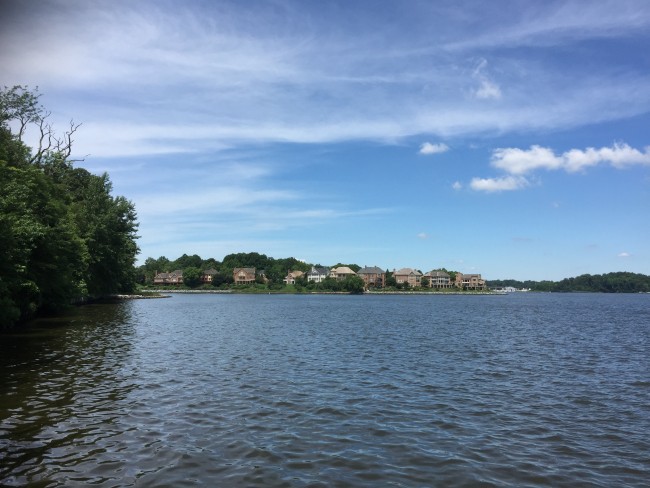 You have the open space and fresh air to enjoy. You have the camaraderie of your fellow boaters surrounding you. Your kids are smiling ear-to-ear (assuming they're not afraid), playing in the water. And most important of all, you're manufacturing real moments of relaxation.
When you're out boating, life is simple. It's just you and the water.
Why You Should Get Out on The Water
I've spoken to so many people who've told me that they'd love to travel more. I'm a huge fan of traveling:
It's cheaper than traveling out of town.
It allows you to discover sites right in your backyard.
It provides the chance to travel more.
Boating is a fun way to see a place from a different vantage point. And I guarantee, once you get on a boat, you'll feel like you're traveling further than you are.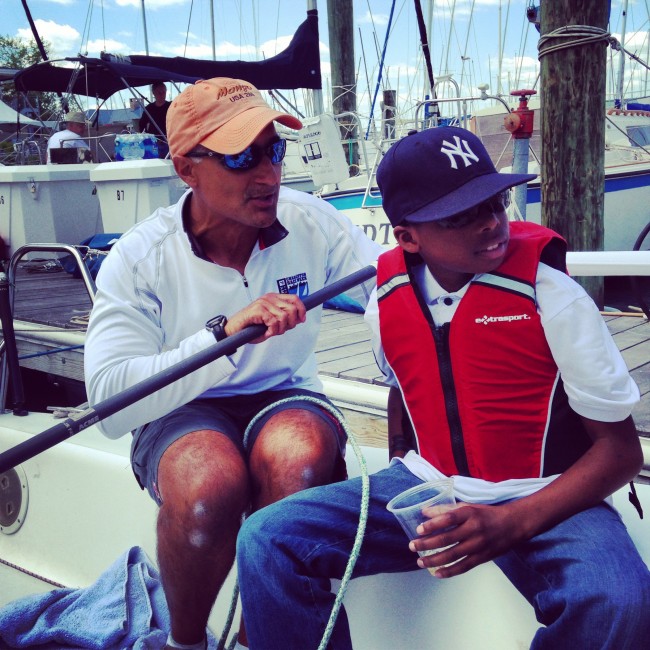 The other point worth mentioning is that boating can be less expensive than taking a vacation to a theme park. Looking at the Discover Boating's price comparison tool, you can see what the difference is between your estimated annual boating costs and taking a vacation to a theme park like Disney.
About Discover Boating
Discover Boating is the U.S. recreational boating industry's nonprofit awareness program to help people get on the water to experience the fun of boating. For those looking to get their feet wet, Discover Boating is an unbiased online resource to explore the enjoyment and accessibility of the boating lifestyle.
The site offers several ways that you can research how to get on the water; affording a boat; choosing the right boat; and where to rent, charter or buy a boat.
Did You Know
There were an estimated 12 million registered boats in the U.S. in 2014.
95% of boats on the water (powerboats, personal watercraft, and sailboats) in the U.S. are small in size at less than 26 feet—boats that can be trailered by a vehicle to local waterways.
Boating is primarily a middle-class lifestyle as 71.5% of American boat owners have a household income less than $100,000.
*Source: National Marine Manufacturers Association (NMMA) 2014 U.S. Recreational Boating Statistical Abstract
Know what works for your lifestyle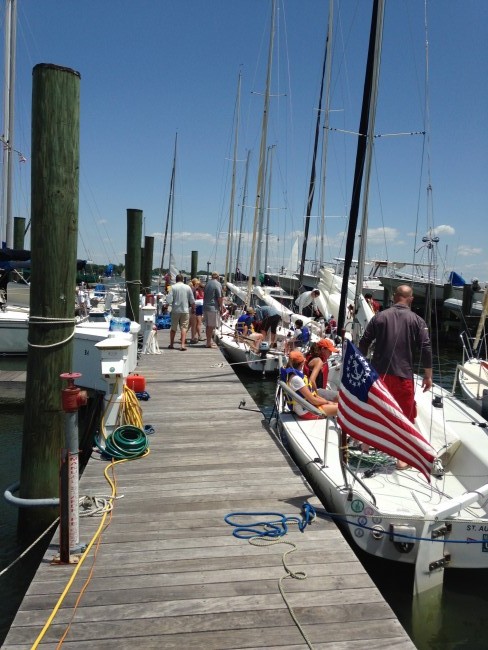 What you'll like about the Discover Boating site is that it shows you different options that will allow you to get on the water more often. You can join a boat club, buy into a fractional ownership or join a peer-to-peer program.
Fractional ownerships are like the timeshares of boating. They usually pay an annual fee to be a part of the ownership club. Members can schedule time on their boats without having to worry about logistics such as maintenance, slip fees, insurance and pump out
Boat clubs give you a choice of what type of boat you'd like to rent from the fleet that they own. You pay a monthly fee and you have to fill up the boat with gas yourself. The club maintains, cleans, stores, and insures the boat same as the fractional ownership arrangement.
Since we love traveling out of the country more than we like staying put in-state, renting a boat is the best option for us. Know what works for your family's travel style.
Do you have any favorite boating memories? What are they? What does your ideal day on the water look like? Who would you most want to spend a day on a boat with?
Thank you to Discover Boating for sponsoring this post. Facts provided by them but opinions are my own.