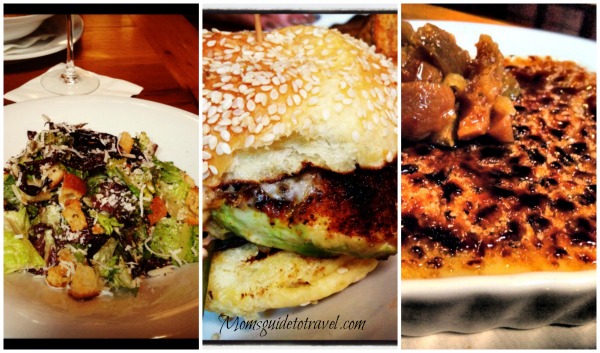 [Tweet ""If I don't love it, I don't swallow." – food critic Anton Ego from Ratatouille"]
I love good food.
Now if you follow my travels and see some of my pictures on Instagram, Facebook or Twitter, you'll see that I post pics of pretty food all the time. One of my dream jobs was to go to culinary school, and secretly, I wouldn't mind being a part-time food critic. Who knows what will arise from my travels? I certainly didn't expect I'd love taking pictures of food but it's a growing passion and I love sharing it.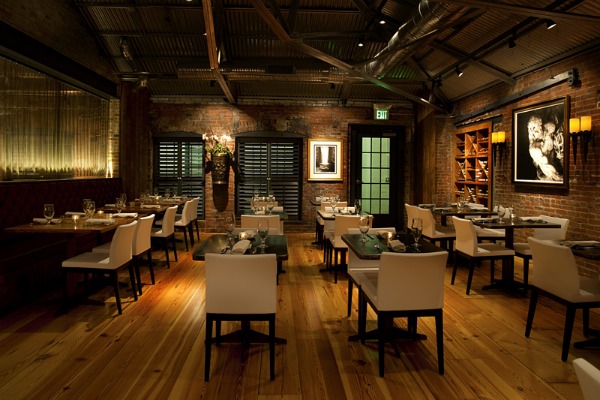 A couple of months ago I went out with my friend Diane to a local restaurant, Bagby's Ten Ten. Located in Baltimore's trendy Harbor East, Bagby's Ten Ten serves modern American cuisine. Tucked away in what one might classify as an ally, it sits across and adjacent to two other Bagby Group establishments.
Off the jump, what I like most about Bagby's is that they source all of their food from their own Cunningham farm, or other local farms, totally embracing and co-promoting Baltimore's thriving farm-to-table movement.
We started off our own "movement" with a refreshing glass of wine, immediately followed by my caesar salad and Diane's bowl of creamy butternut squash soup, which easily can be a meal on its own. In an attempt to be "good" for an upcoming Carnival cruise, I ordered a blackened chicken sandwich with fontina, lettuce, and spicy bistro sauce on brioche, accompanied by same Old Bay chips. The sandwich was nicely prepared. The smokiness of the blackened chicken paired well with the fontina and the bistro sauce, which, in my opinion, could use a dash more heat. It was a marriage that my mouth was happy to attend.
You might be thinking to yourself – what's the big deal, how can you mess up a chicken sandwich? Well, let me just stop you right there. It's a give and take with grilled chicken. Sometimes they can be dry and overdone or plain bland. Thankfully this chicken wasn't.
After my satisfying sandwich, my attempt at "being good" was thwarted. The highlight of my lunch at Bagby's Ten Ten was the creme brulee. Can I just say that I will never forget that creme brulee.
Weeks after stopping by Ten Ten, wherever I traveled I ordered creme brulee, hoping to revisit or top that experience. Although one came close in New Orleans, where we all know the food is ridiculous, the creme brulee at Ten Ten remains the frontrunner. Ironically, it's not a dessert that I would ordinarily go for but this time, I was glad that I did. Pastry Chef Bettina Perry is one Bad Mama Jama. She can bake my next birthday cake whenever she wants.
The creme brulee was the right level of sweetness for my appetite. The caramelized sugar wasn't burnt, as is the case sometimes with creme brulees. It had a crunchy pleasurable candy like experience to it that made me feel like I was a kid at a fair eating a candied confection. The custard was smooth and rich – a satisfying finish to my attempt at a light meal.
[Tweet "Hey, if you're gonna be bad, might as well be good. "]
Honestly, I wanted to be by myself with that creme brulee (sorry D!). It hit my tastebud's G-spot.
There are several other sandwiches I wouldn't mind trying at Bagby's Ten Ten, like the Shrimp Po'Boy, the Grilled Salmon BLT (sans the B), and the Roasted Vegetable Powerhouse. One thing I know that will remain consistent, is my follow-up with a lovely ramekin of creme brulee. If you're in town, check them out for lunch and let me know what you ordered. I don't think you'll be disappointed.
By the way, what's your favorite dessert?
Gracias to my friend Downtown Diane Macklin for her wonderful company and a lovely lunch.