Traveling with kids can be a handful; add autism to the mix and it can quickly turn into the Amazing Race. I have a five year old who's battling both leukemia and autism, so our travels are almost always an adventure. He's a pretty good traveler, I must admit. He's limited verbally but he loves riding in new cars, enjoys hopping on trains and buses, and has done well on the plane in the past. He has his tantrums and meltdowns but in general, he isn't overwhelmed by loud noises or changes in his routine. Traveling with autism isn't so simple for other children.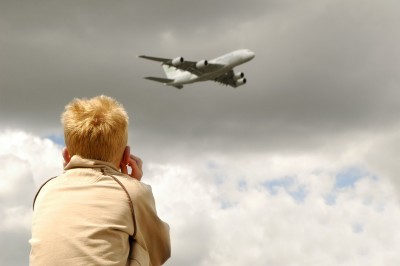 For many families of children with an autism spectrum disorder (ASD), the travel landscape feels narrow. Managing the process of flying, dining with a special diet, deciding where to stay, and gauging appropriate destinations, presents a labyrinth of decisions for ASD families. These are just a few of the obstacles to overcome in the trip planning process. However, there are resources in the travel space that are taking note of our growing population and trying to make things more manageable for us.
Autism Defined
Autism is a neurological and developmental disorder characterized by difficulty in communication, socialization, and repetitive behaviors. According to the most recent CDC report, 1 in every 50 children has been identified as having an autism spectrum disorder. The spectrum is wide, and so are the ways in which autism presents itself, especially during travel.
Many children with autism are accustomed to routines and defined schedules. When taken out of their normal setting, breakdowns and tantrums can emerge. Here lies the inherent problem for a family traveling with autism. Travel is anything but routine. More often than not, there will be a hiccup, a delay, a cancellation, or something totally unplanned. That's the paradox and beauty of traveling for a vacation: expect the unexpected. Yet, a child with autism doesn't want to hear that. Luckily, the travel landscape is changing.
Flying With Autism
Some families of kids with autism opt not to use the airplane as a means of transportation for their vacations. Issues with security, the boarding process, flight delays, food, uncompassionate travelers, untrained officials, and general sensory overload can be discouraging. However, several US airports are implementing ways to help families with the flying process. Boston Logan; Washington Dulles; Atlanta International; Bridgeport, Connecticut; Manchester, New Hampshire; Philadelphia; and Newark, all offer "mock boarding" experiences that help familiarize ASD children with the routine. Participating airlines in mock boarding programs include: Jet Blue, Air Tran, Continental, Frontier, Southwest, and United Airlines.
The mock boarding process involves practicing: purchasing tickets, navigating the security line, walking through a security scanner, strapping into a plane, and hearing the plane's engine without ever taking off. Chicago, Houston, and Los Angeles are expected to rollout programs this year in a partnership with nonprofit organization, Autism Inclusion Resources (AIR).  Hopefully, every major airport around the country will soon offer a mock boarding program.
The airport rehearsals are invaluable for both families and transportation officials. The child gains familiarity with the routine and airport officials gain insight on how to accommodate and manage the special travel needs of the growing autism community.
Cruises and Autism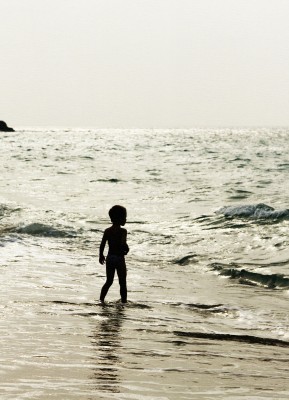 Cruising can be therapeutic for most people. For children on the spectrum, that's not necessarily the case. Ships can be crowded and the rooms can feel claustrophobic, and let's not even discuss the muster drill. However, an ASD family interested in cruising doesn't need to rule out the manner of vacationing.
Autism on the Seas (AutismOnTheSeas dot com)  is the leading developmental disability service provider to the cruise industry. They arrange group cruises and land resort stays with their staff of therapists, as well as one-on-one respite for individual family trips. Autism on the Seas will handle dining and dietary needs, disability accommodations, pre-vacation planning services, respite care, and special needs accommodations for the muster drill, boarding and disembarkation.
Hotels and Accommodations
When it comes to accommodations and traveling with a child with autism, standard hotels can be a nightmare. There usually isn't enough space, dining options can be limited, and the arrangement of the room can present a challenge. Over the past couple of years, Trade Winds Island Resorts in St. Petersburg, FL; Clinton Inn in Tenafly, New Jersey; Wyndham Hotel in Austin Texas; and Wyndham Tampa Westshore have made renovations to become official autism-friendly hotels. The Wyndham Hotels, in particular, offer autism-friendly rooms which feature door alarms, power outlet covers, cushions on corner tables, locks on drawers, shorter blind strings, and a set of toys with books in the room.
Dining With Special Diets
It's not uncommon for a child with autism to be on a special diet. As a matter of fact, it's becoming more the norm. When we travel, we often opt to stay in hotels or homes that have a kitchen, where I can prepare food for my family. However, when I'm on vacation, I'm not trying to cook everyday and I imagine that's the case for other parents. There are gluten-free restaurants out there but it takes a bit of research to find the certified ones. Luckily, more and more restaurants are offering and listing their gluten free menu items.
Seattle, Arizona, Colorado, Hawaii, Illinois, Los Angeles, Nevada, San Diego, Texas, Utah and Wisconsin have gluten free restaurant guides where parents can use the restaurant locator for specific locations. The Gluten Intolerance Group of North America (GIG) offers a gluten free restaurant database of spots in thirty two states that provide safe options for the gluten free community. Users can search by cuisine type, keyword, and price point.
In general, at the end of the day, traveling with children is tough. Traveling with autism just adds extra spice to the mix. With a little research, the right resources (hire a special needs travel agent to help you out and consult your occupational therapist to address your child's specific needs), as well as travel industry considerations, traveling with autism can be manageable.
1. Photo courtesy of whitestone, 123rf.com; 2. Photo courtesy of dubova, 123rf.com.