My favorite places to travel are: anywhere overseas. If I could travel monthly to places like, London, to visit
my favorite wizard Harry Potter
; or to the Cayman Islands,
to take in some sun
, sand, and turtles; or go on a cruise for island hopping, I would. However, I have a very bad habit when I'm out and about in the world – I lose touch with news back home, especially if I'm traveling internationally. I just don't put in the effort to pick up a newspaper or turn on the television. It seems like too much work while I'm on vacation. The Press Reader app might just save me from this vice.
Press Reader
I tried out the
Press Reader app
a few months back on my iPad. I like this app because as long as I have a Wi-Fi signal, I can read the headlines on news happenings back home, and stay abreast of things. Yes, I know I can always turn on the television in my hotel or apartment where I'm staying, but I don't even do that at home. I get all my news from the web anyway, so this app works seamlessly with my news consumption habits.
Press Reader allows me quick and easy access to the US newspapers of my choice, in addition to newspapers of other countries. There are 265 American publication sources on Press Reader – all the major newspapers around the country, and then some. You can download a publication or just read the headlines.
International News Sources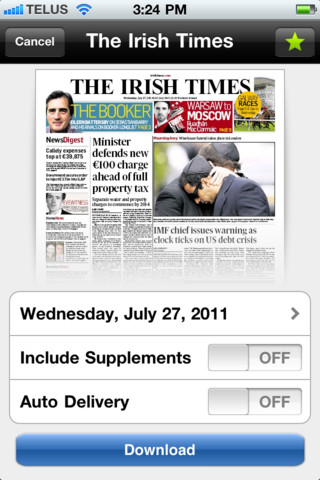 What I also really like about Press Reader is that I can read up on current events and news for just about any country in the world. It's a great way for me to check out the political and social climate before I get to my destination. There are over 2000 full-content publications from 95 countries in 39 languages. Each publication available through the app is an exact digital replica of the current day's printed edition with every section, article, editorial, advertisement and comic strip presented in its original context. Talk about getting your global news fix!
The Math
So where can you get it and how much does it cost? You can download the Press Reader app from the App store or from Google Play. You can access Press Reader using two types of plans: monthly and pay-as-you-go. The monthly plan is $29.95/month and gives you unlimited access to the 2,300 newspapers that the application carries. The pay-as-you-go plan allows you to download each publication for $0.99.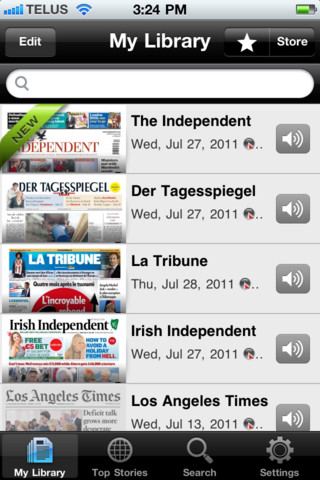 How do you get your news when you're traveling abroad? Do you still enjoy old-fashioned newspapers or have you converted to everything electronic?
I was provided with a free trial account to test out and review Press Reader. As always, all opinions herein expressed are my own.