Toronto is a city after my own heart. Walking around its' streets feels like being at home in New York in many ways. Three weeks ago I was tearing up the streets (and my sandals), exploring and discovering a more cosmopolitan populace from what I remembered as a child, when I first visited twenty years ago. I certainly didn't know anything about Toronto Chinatown.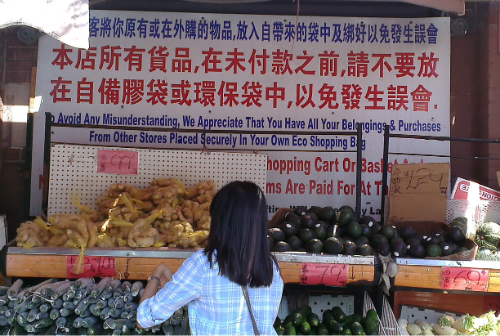 Not much looked the same to be quite honest – all I can remember from my previous visit was hanging out in a big mall. The Toronto of today is filled with construction and skyscrapers, an oddly familiar feel to Manhattan but with a slight European flair.
I stayed at a standard hotel chain, the Hilton Garden Inn. Although I didn't travel with the kids, and aside from the club next door, the hotel was family-friendly (double queen bed rooms, on-site restaurant, pool, gym, warm cookies, central location) and affordable. More importantly, it was an easy seven-minute walk from the convention center, where I attended a travel blogger conference. The sounds and smells of King and Peter Street, the route I took to get to my daily destination, were energizing and tempting. There's no shortage of coffee shops or restaurants to poke your nose in on that route.
Starving and equipped with my handy Toronto guide, freshly plucked from the tourism board's desk at baggage claim, I was determined to find one of the many restaurants mentioned in its' pages. My first stop was Chinatown.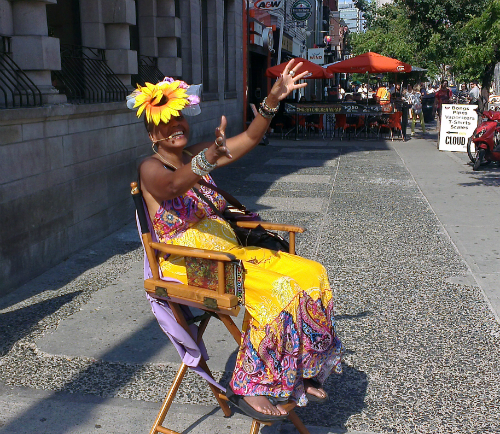 Apparently Toronto has six or seven Chinatowns. Colorful, loud, dense, congested, the Chinatown off of Spadina Ave was everything I thought it would be, and more.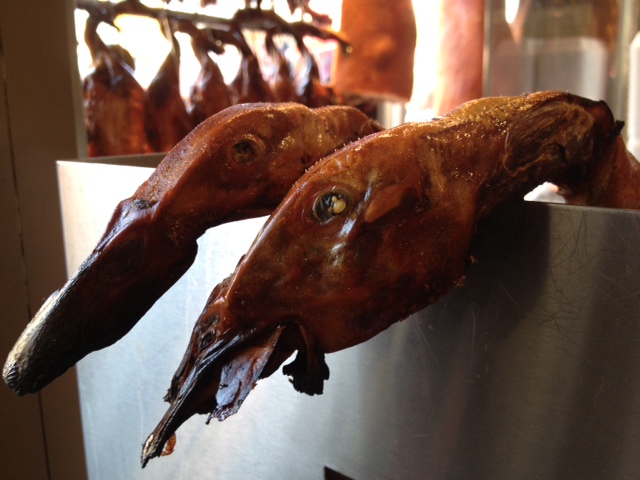 As I walked semi-aimlessly, I really took in my surroundings. I felt like this could've easily been somewhere in Asia. The excitement of it all gave me goosebumps and formed an idea: maybe China needs to move up into my top 10 list.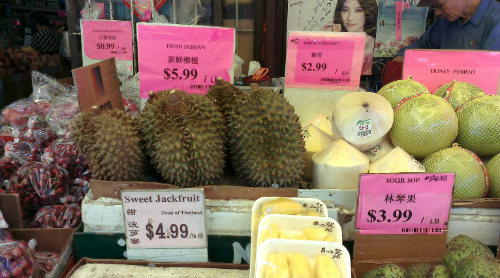 In the meantime, I stopped at a Chinese bakery that sold all types of pastries and things I'd never seen before. However my famished adventurous spirit would only allow me to purchase a cinnamon roll until I found something of greater substance that I recognized.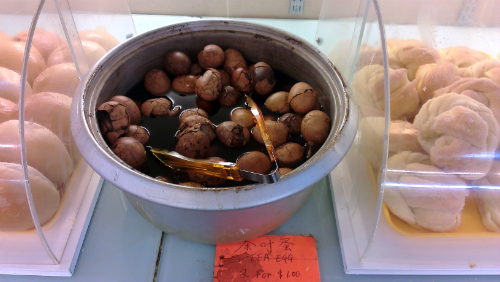 Within 10 minutes of my walk, I passed two restaurants mentioned in the Toronto book but something else kept me walking. This is what I know: Once you start walking, if you're a true explorer, no matter what guide book you have, your senses and the universe will lead you to where you're supposed to be. Always remain open and honor that.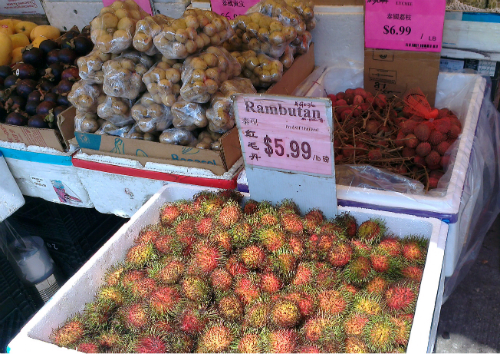 So I did – and I was handsomely repaid. I stumbled at a hole-in-the-wall spot called Swatow. The front is unassuming but what pulled me in were the affiliation stickers from companies like Zagat, Yelp, Foursquare, Toronto Eats, a sign for me that "somebody" liked this place and it would be safe for my system. The newspaper clippings that lined the windows gave me an idea of where my taste buds should travel along the menu – my low-sugar brain, grateful. After blocks of indecisiveness and hunger, I knew this was where I was supposed to be.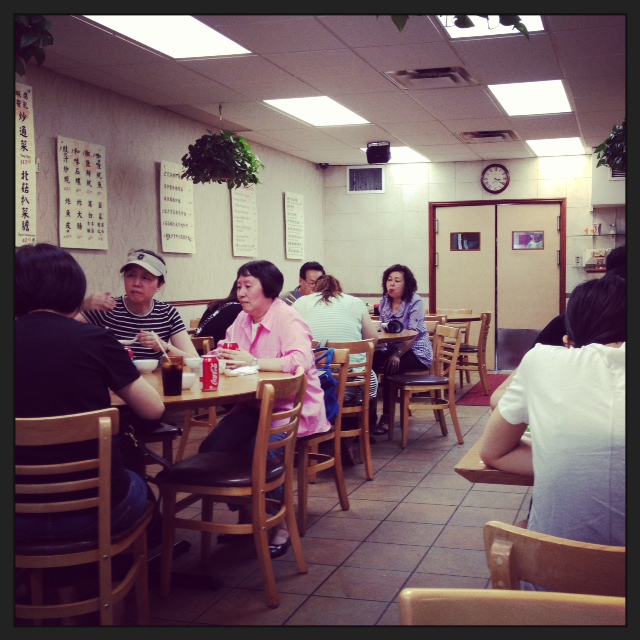 Swatow's dining area is just as unassuming as the exterior. I appreciate clean, non-fussy places when I'm hungry and dining on my own. For me, it's reassurance that more emphasis is placed on what really matters, the food.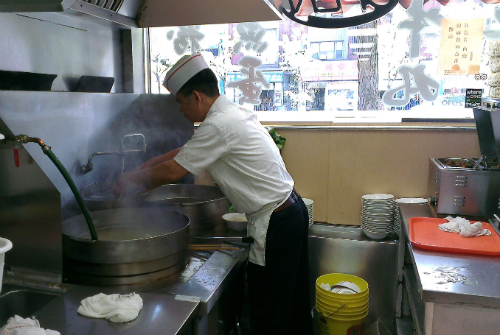 Sitting at a table, close to the soup and noodle chef at the front of the house, allowed me to watch his deft orchestration. He worked quickly and efficiently, everything my stomach needed at that moment. My order of of shrimp wonton soup, sans noodles, came to the table in a matter of minutes. In addition, I ordered the special house fried noodles, as was suggested in several of the newspaper clippings on the front window. Ultimately, it was way too much food for the average female to consume in one sitting, so I had the pleasure of enjoying my meal on another occasion.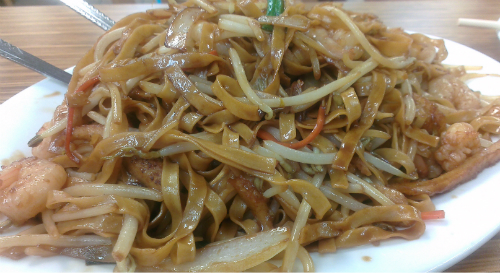 If I had the time, I would have ate my way through Chinatown. This is a neighborhood where you can spend a day observing, exploring, tasting and testing. Three hours was not enough time but for this trip, it would have to do. Chinatown in Toronto is a chapter to be continued…
STAY: Hilton Garden Inn on Peter Street
EAT: Swatow Restaurant in Chinatown
DO: Explore Chinatown