The entry into Nicaragua was a nerve-wracking one, frought with uncertainties. If you haven't already, check out my part 1 of our travel to Nicaragua to read what we experienced.
Three checkpoints later (two armed, one unarmed), we were finally on our way to explore life in Nicaragua.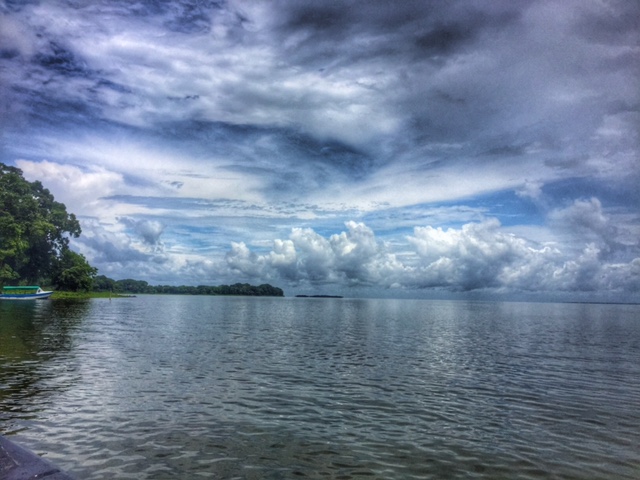 Lingering clouds and persistent overcast, we weren't sure what the weather would bring us for the day. Our ride through the countryside along a two-lane highway lasted for about 45 minutes.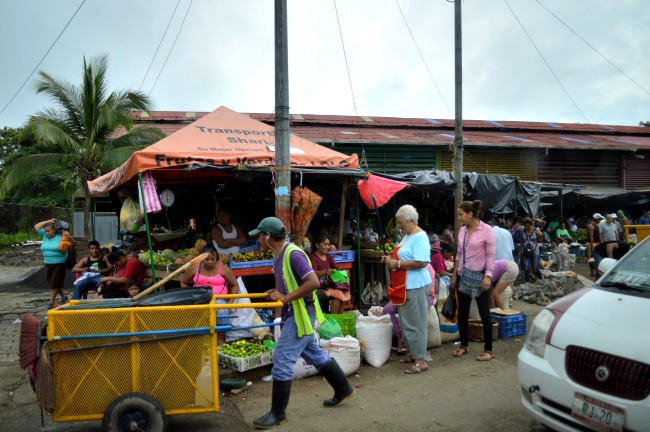 Vendors were sprinkled on the side of the road in San Carlos, selling all kinds of ware. Life was a lot slower here.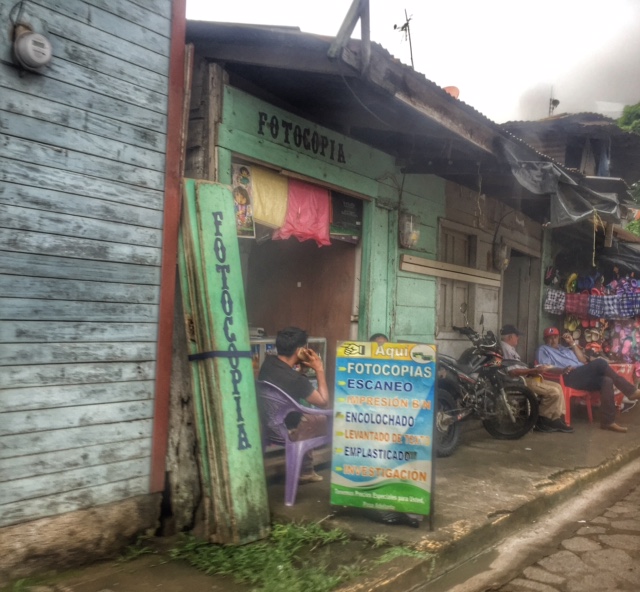 Even through the rain, the locals needed to keep their shops open. People are poor in this part of Nicaragua.
After visiting one of the Archipelagos, we would later learn from our Costa Rican guide (and handler) Gabriel that Nicaraguans were surviving on $2.00 a day!
Weather would not deter these vendors from trying to make a living.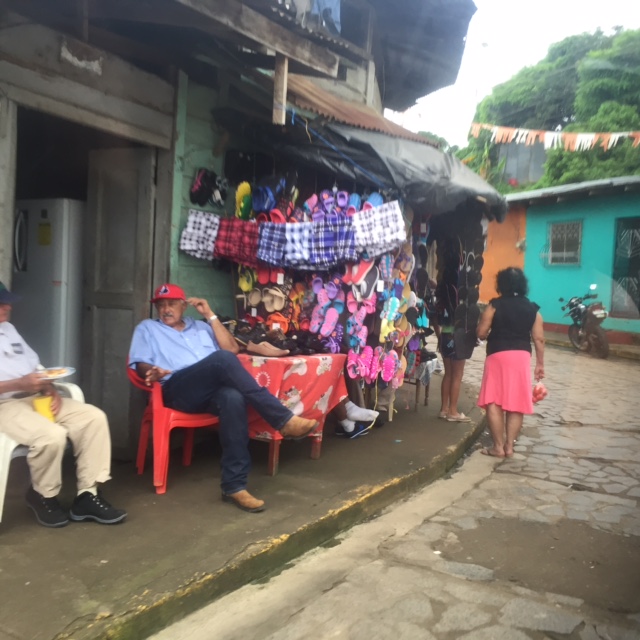 Unfortunately, everyday life in Nicaragua is something we Americans don't know much about. Through day trips such as the one we went on through EcoTerra Costa Rica, travelers can learn more about the country, its' culture and the socio-economic challenges of its' people.
After we dropped off our guest passenger we set out to meet our Nicaraguan tour guide.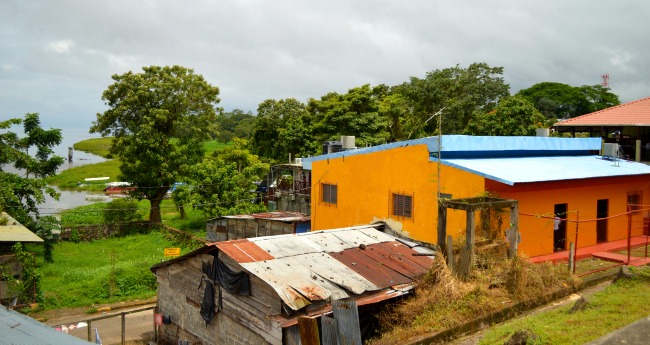 Mid-height, brown and friendly, our local guide spoke to us in Spanish. Enrique was of indigenous descent and knew very little English.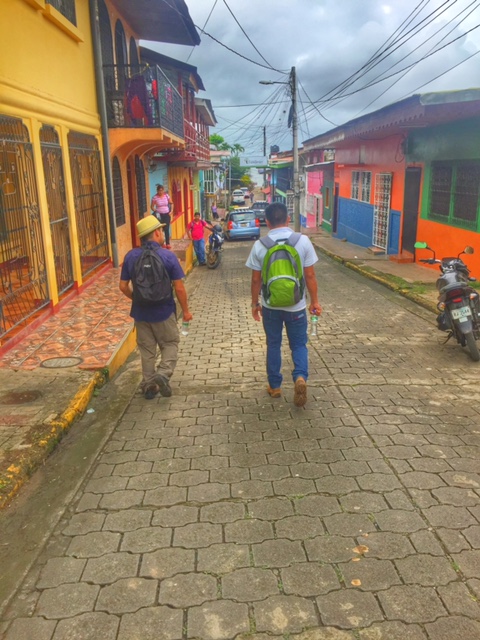 Gabriel translated as we walked through San Carlos.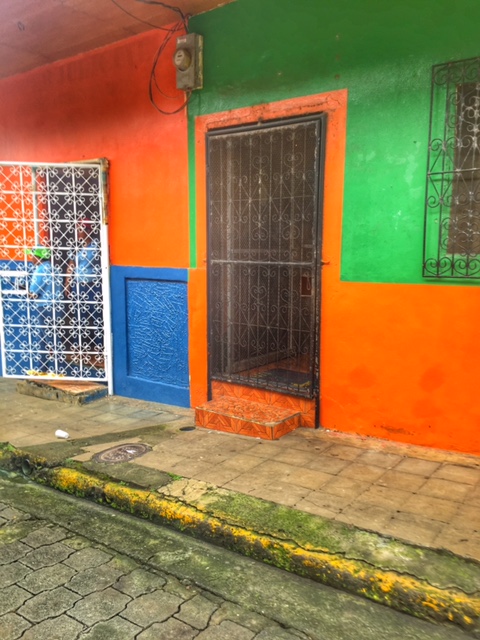 Pops of color, smells of fish and rice, along with the chatter of Spanish voices let us know that we were where most of the action happens in town. We quickly observed local life around us as we made our way to our first stop.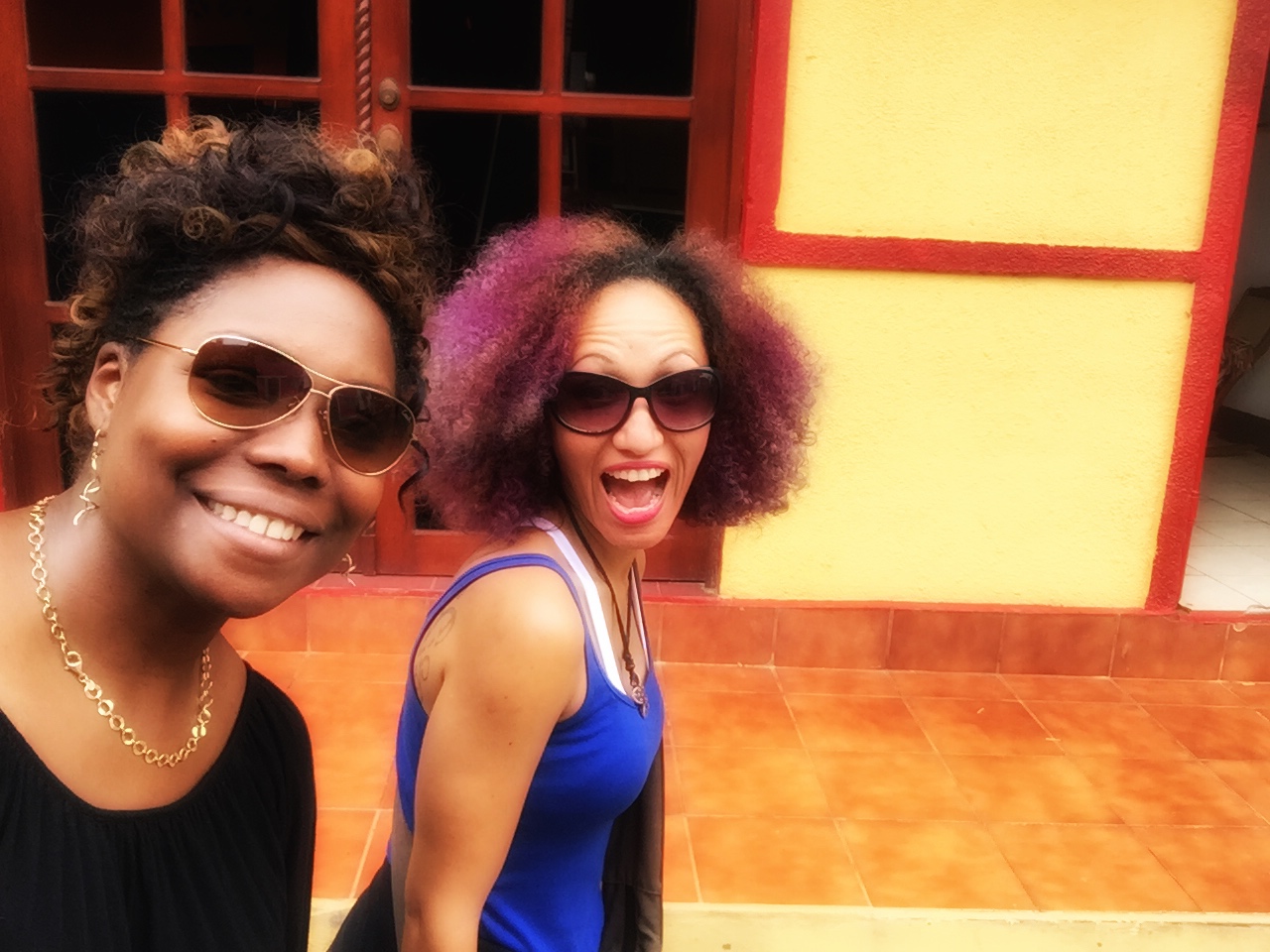 La Fortaleza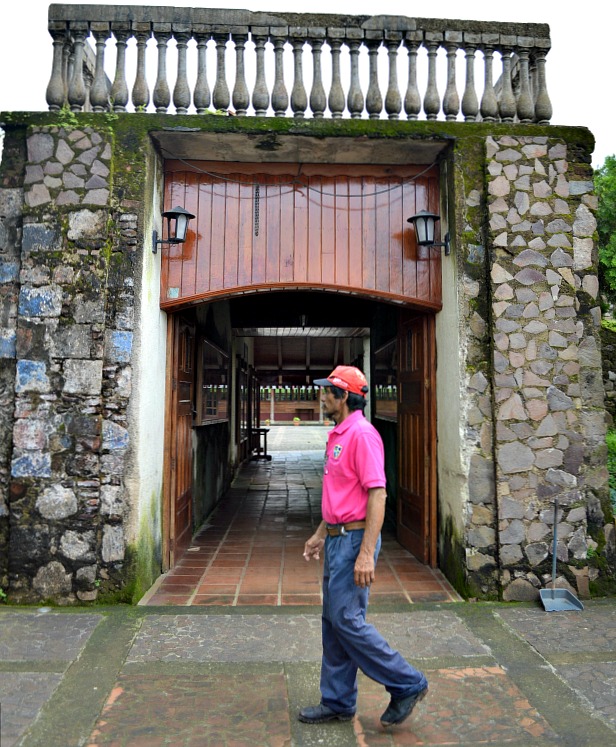 La Fortaleza is a 17th-century fort overlooking the San Juan River constructed to protect the country against Spanish, English and American invasion.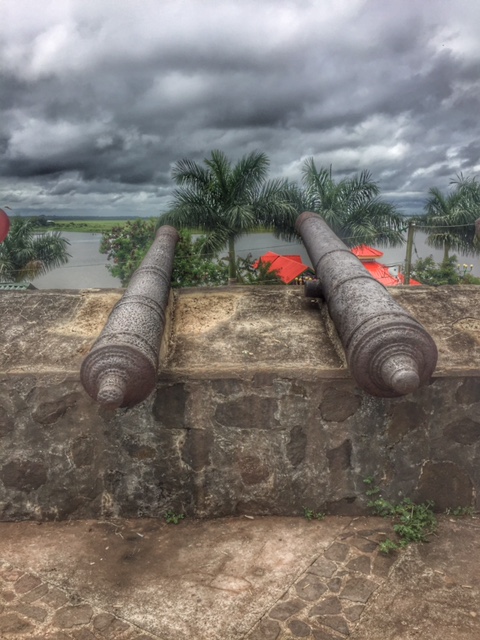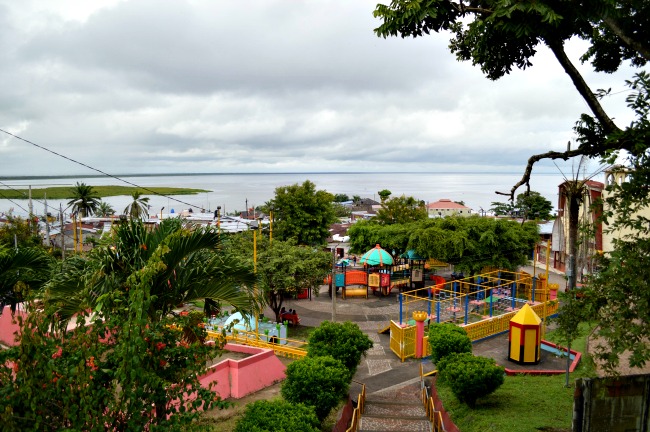 If you ever visit this part of the country outside of a tour company, put a stop at La Fortaleza on your list of things to do in Nicaragua. There's not much else to see in the area.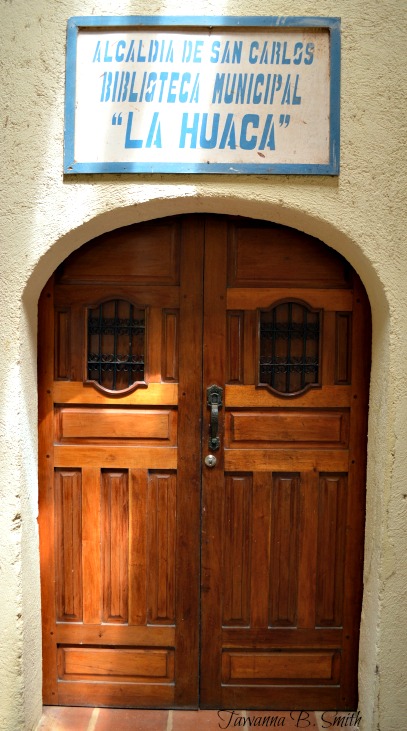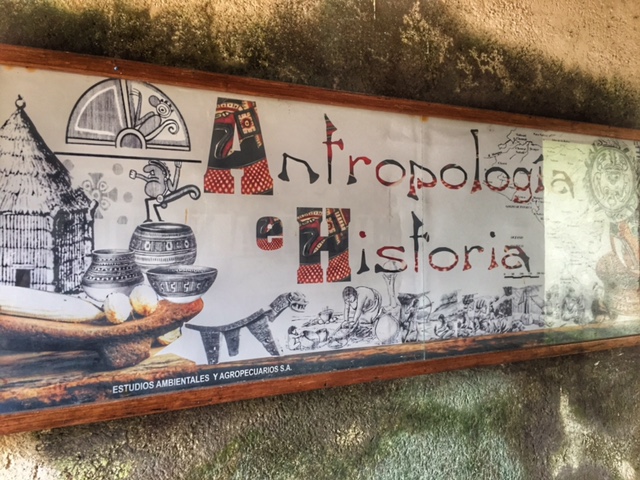 The fort houses a municipal library and a small collection of Nicaragua's anthropological history. With less than a dozen things on display, we weren't there very long.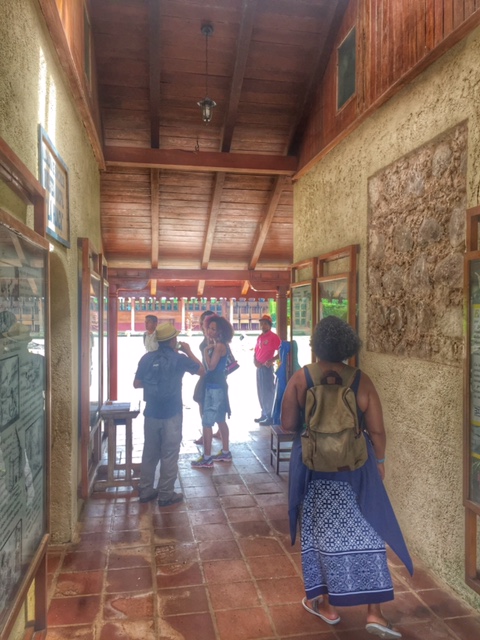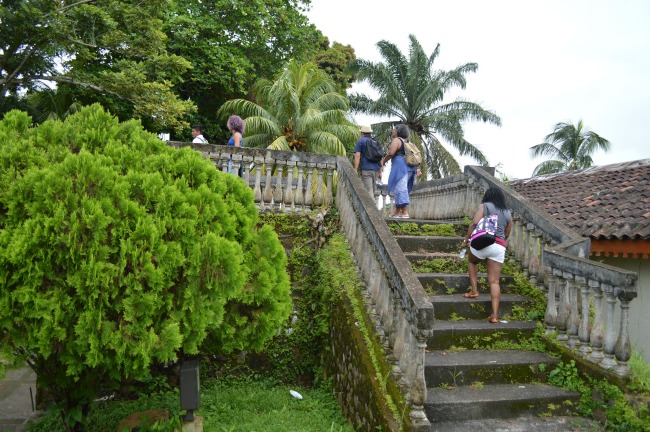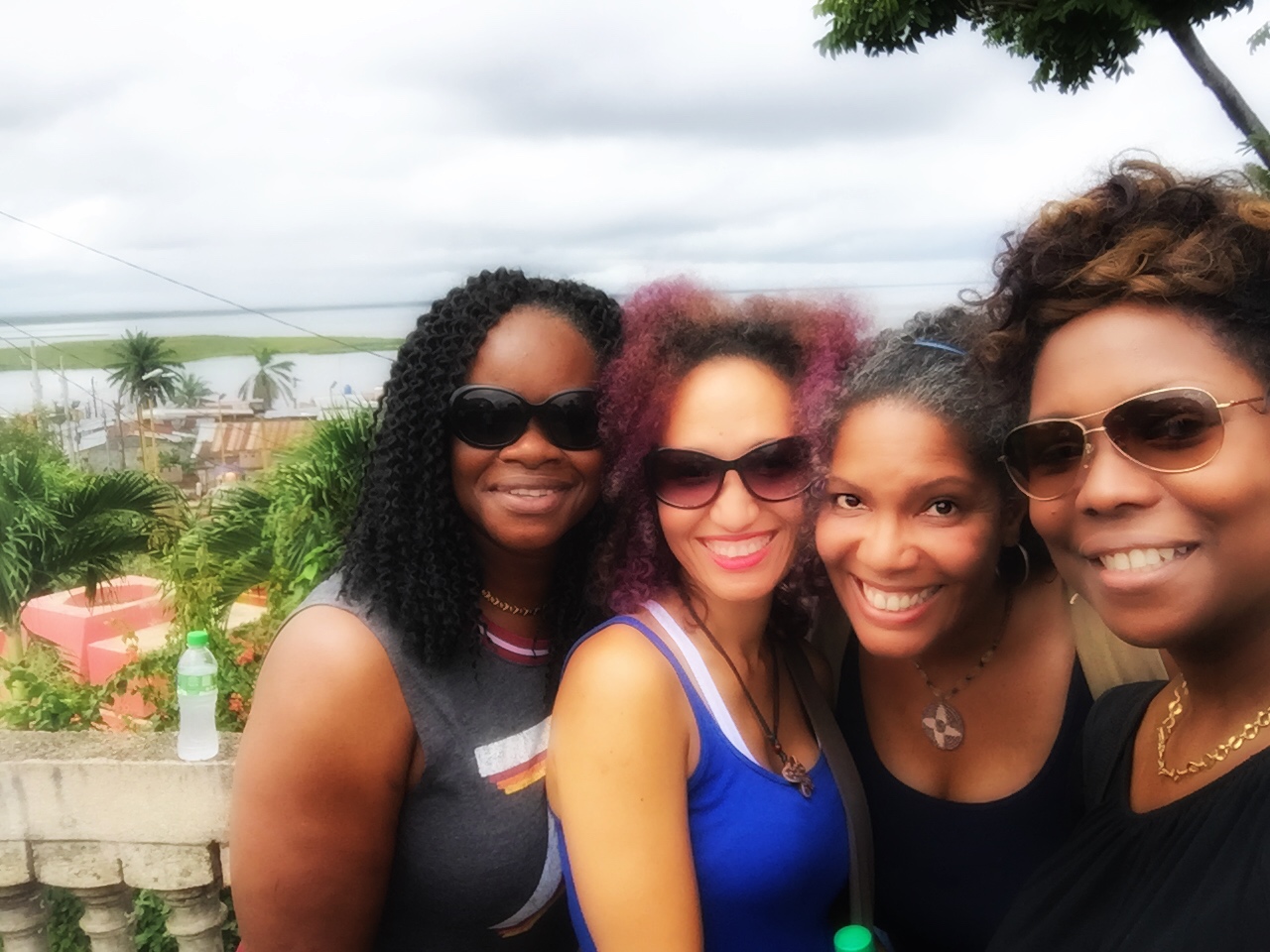 The best part of the experience was taking photos and having an interesting conversation with Gabriel.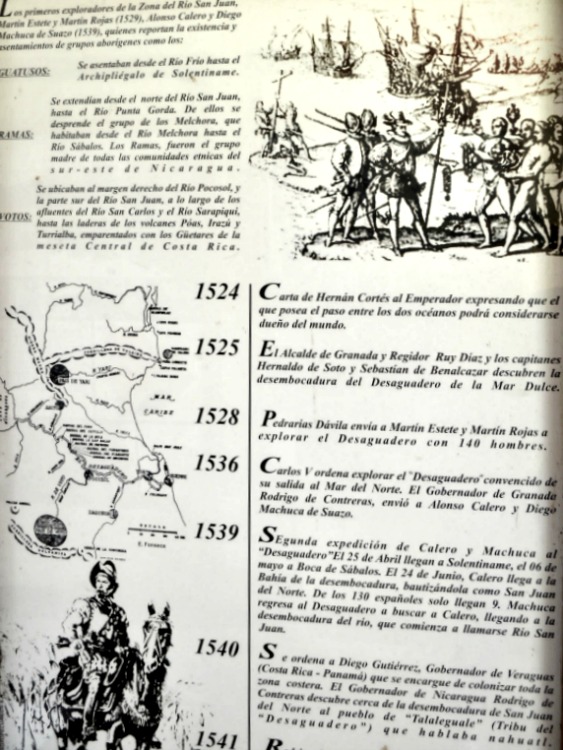 After stopping at a display that outlines Christopher Columbus' activity in and about Nicaragua, Gabriel starts:
"This guy, Columbus. You Americans celebrate the day that he arrived. You know what we celebrate?"

"Well, we don't necessarily celebrate Columbus Day," we all interrupted. "But yes, other Americans do."

"Okay, yes. Well, do you know what we celebrate?"

"No."

"The day that he left."

We all laughed.

"He didn't discover anything. The indigenous people were already here."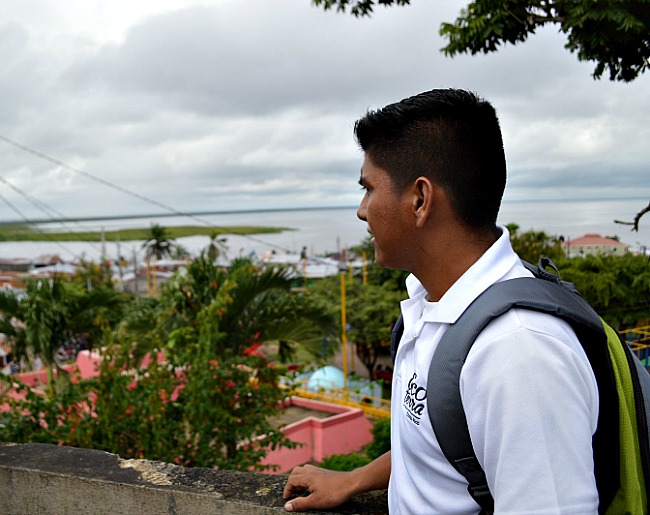 Enrique proudly acknowledged.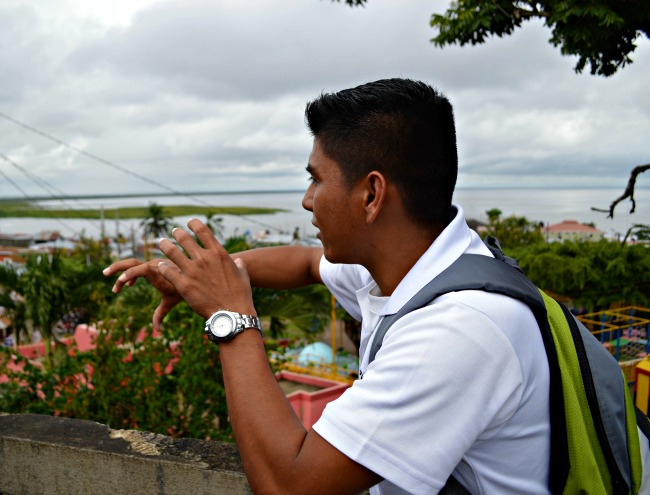 As women of color with origins around the diaspora, we identified with what Gabriel was saying. Instantly we had deepened our bond with each other.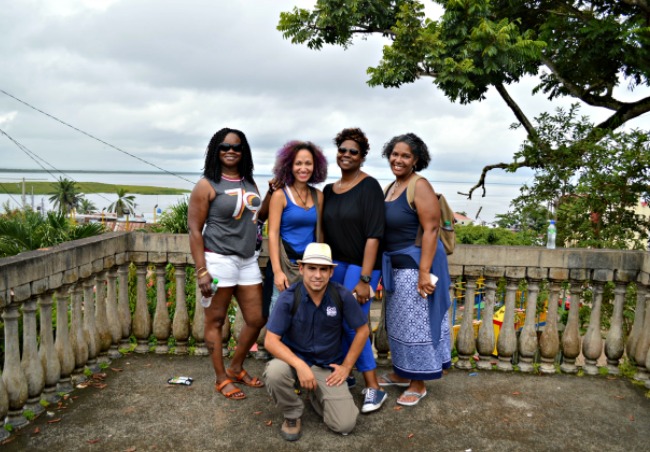 Journey to Nicaragua's Solentiname Archipelago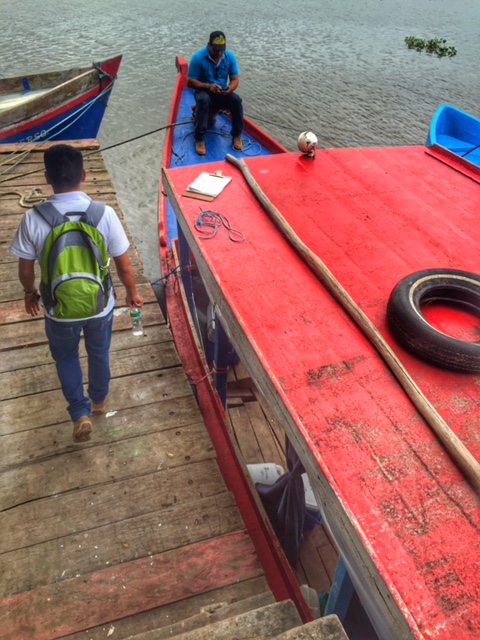 I have no idea why I assumed we would be traveling to the archipelago on an air-conditioned ferry. Perhaps it was because I knew we'd be traveling over 8600 sq. km of water, the second largest lake in Latin America and home to fresh water sharks.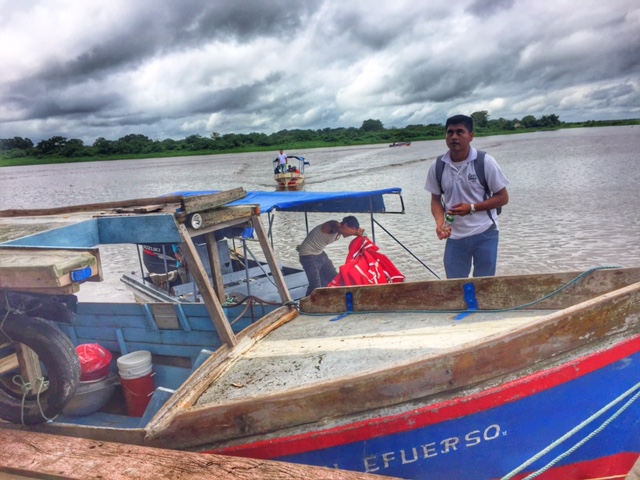 I assumed we'd be in something a bit bigger. Ya know, something a bit higher off the lake's surface just in case sharks got feisty.
Taking a cue from our tour guides, I stayed relaxed and had a quick internal conversation with myself. I needed to get with the Central American travel program quick – things were basic in Nicaragua.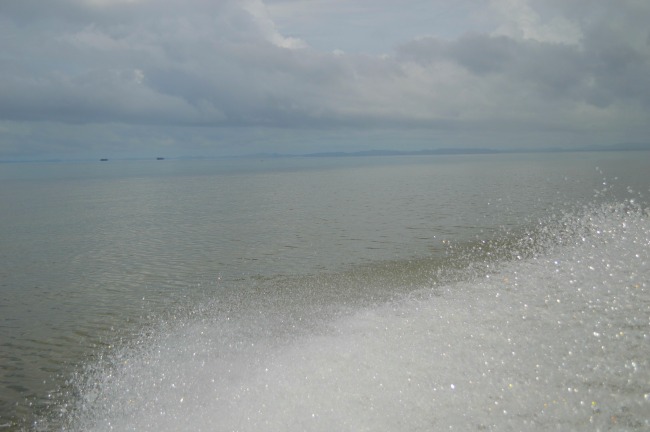 This next leg of our adventure consisted of a windy boat ride across Lago Nicaragua, Nicaragua Lake, to explore four of the 36 islands within the Solentiname Archipelago. Although we didn't have a chance to visit either, Nicaragua boasts its own volcano and rainforest.
The Bird Islands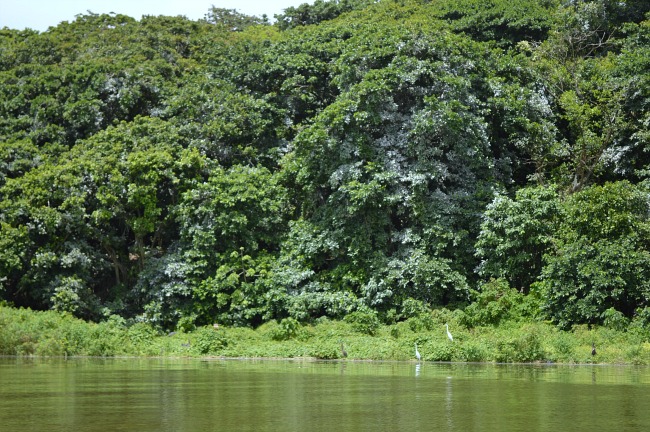 Two of the archipelagos that we visited, Zapote and Zapotillo were wildlife refuges for birds. Uninhabitable, we drifted off shore to bird watch.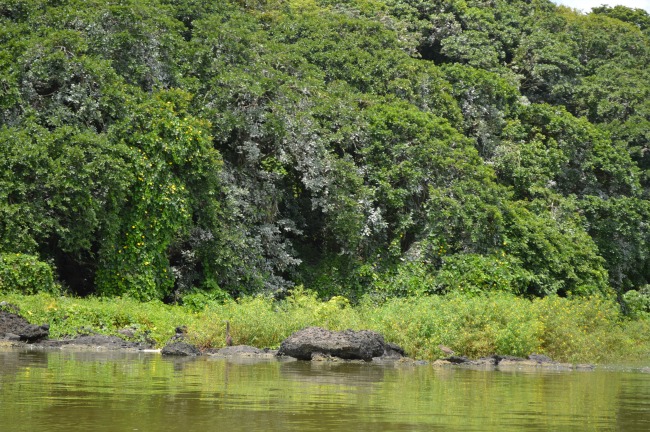 We viewed various bird species from afar through shared binoculars. Enrique spotted and pointed out several different species  such as: cormorants, herons, pelicans, roseate spoonbills, and ospreys.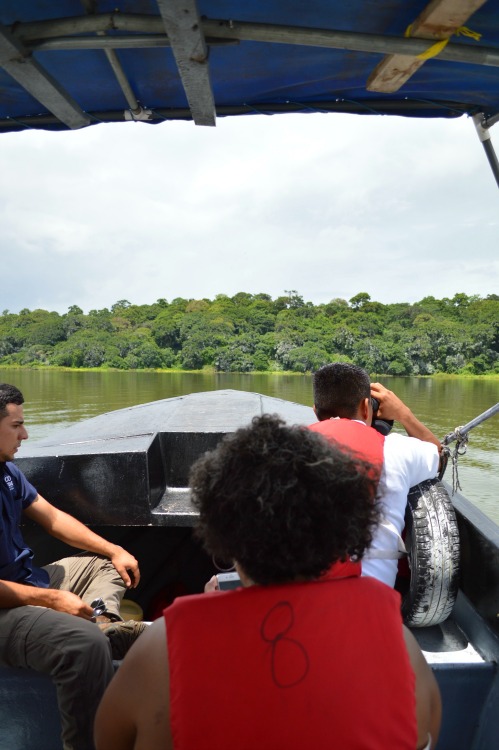 As we sped through the waters, it was nice to see our buddy Gabriel smiling and relaxing. It's funny what a bit of danger and history can do for the bonding of strangers.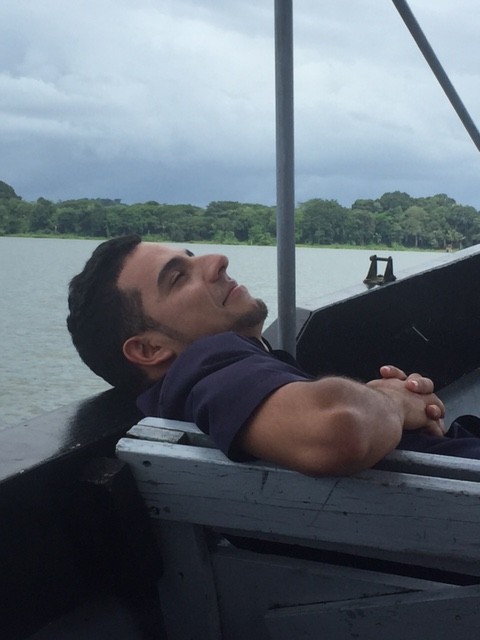 The six of us sat in groups of two, enjoying private conversations and the peaceful scenery.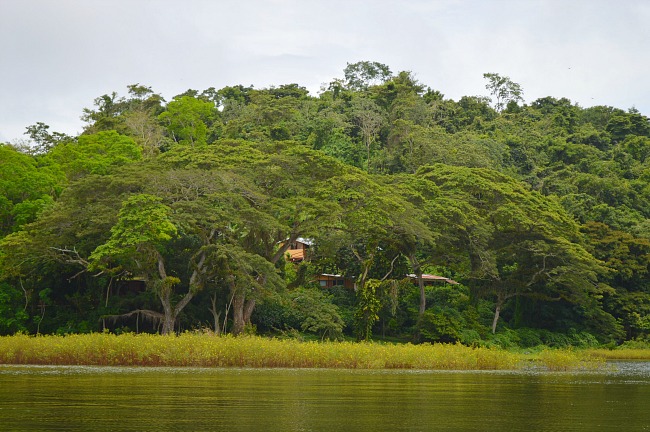 Nicaragua is a tourism bud waiting to blossom. We enquired about the price of one of the islands, contemplating whether we could buy one.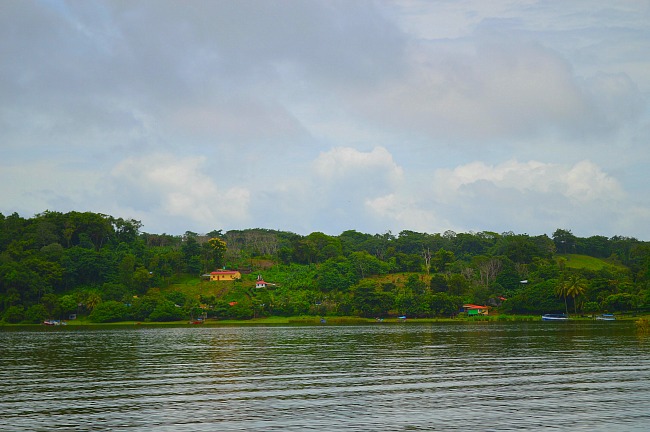 Gabriel quoted the cost of a Nicaraguan archipelagos at $250,000.
We chuckled, noting that many of our homes in the U.S. cost more than that.
The dream of my own private island might be closer than I think. The next time I travel to Nicaragua I'll have to think about it.
San Fernando Island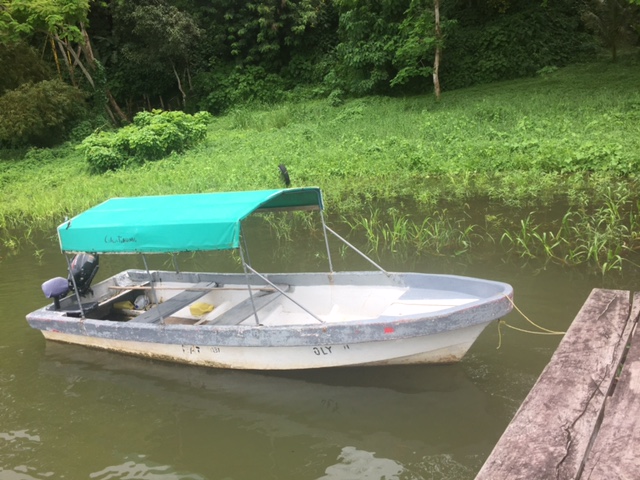 After an informative hour-long ride on the river, we pulled up to a small wooden dock.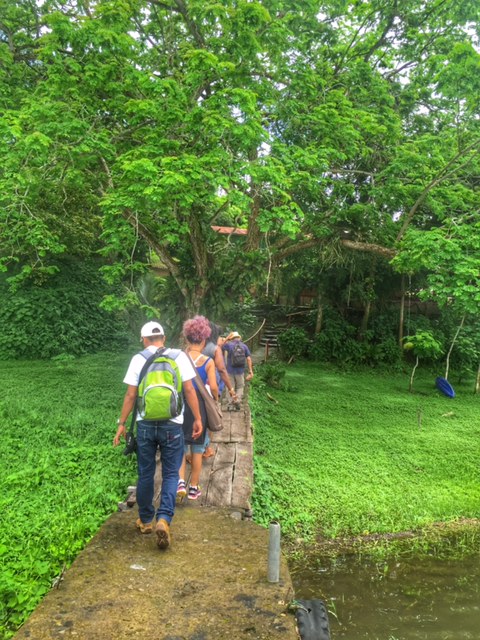 It was time for lunch. Although our itinerary noted that we would be stopping at San Fernando Island, my GPS settings marked our destination as Los Gatuzos Wildlife Refuge.
Wherever we were, the place was beautiful.
Our boat driver, Daniel Lanza owned the hotel here. His wife, María Guevara, greeted us with smiles and a refreshing drink.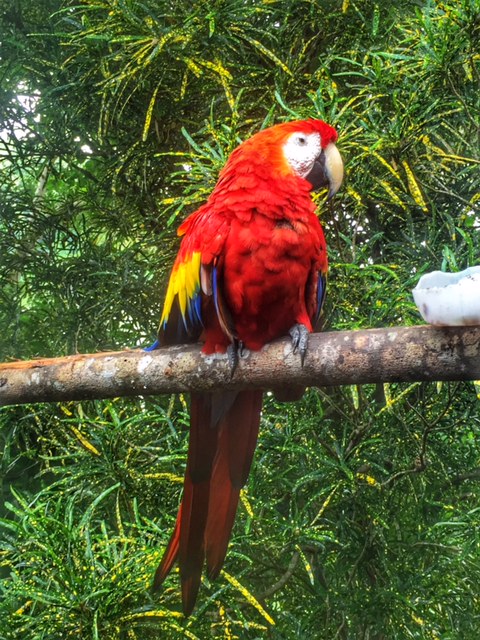 Welcome to Albergue Celentiname
After introducing us to their toucans, the couple retreated to the dining room to make arrangements for our lunch.  We ladies lingered about in rocking chairs, imagining if we could muster more than just a couple of hours in this super remote location.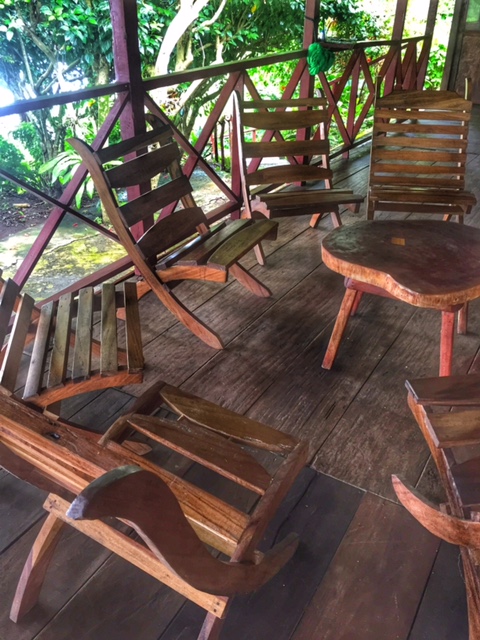 Christie was down for the retreat. Peaceful as it appeared, I wasn't sold yet.
Eating in Nicaragua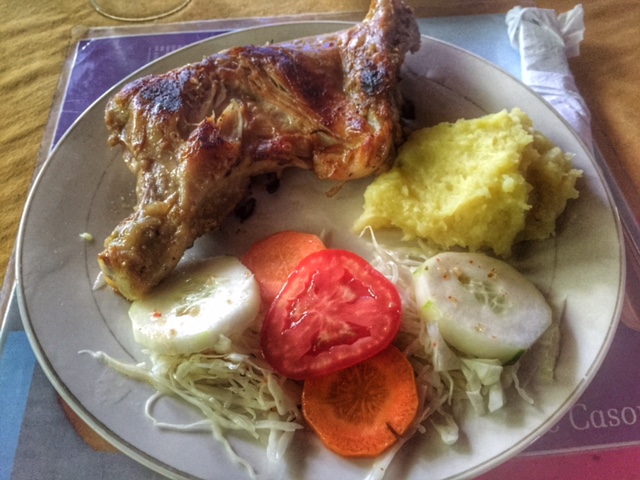 After about twenty minutes, we finally sat down in the dining room to a simple lunch of salad, plantains, black beans, rice, chicken (or fish if your ordered it), and smashed cassava.
Gabriel explained that this was a typical Nicaraguan meal. The food was flavorful and it hit the spot but it was short of the spicyness thay I had imagined it might have.
My Caribbean tastebuds were itching for some heat. Generally speaking, Nicaraguan dishes aren't spicey, a culinary commonality that they share with white Costa Ricans.
A woman I met on the plane informed me that dishes in Limón, the Caribbean side of Costa Rica, were very different – spicier, more flavorful.
I wondered if there were regions in Nicaragua that were the same. That would be research for another time.
In the meantime, hot sauce would have to do.
María, speaking in Spanish, made fun of my choice to eat the chicken with my fork.
She said that I needed to go at it with my hands "como ella," referring to Carmen who had demolished her fish with all ten fingers.
Even her cook, an older woman working in the kitchen, had to laugh.
Although I generally understood what she was saying, Sili translated so that Carmen and I could fully understand why everyone else in the room was giggling. Non-embarrassed, Carmen remarked, "that's right" and continued with the last of her meal.
After thirty minutes our bellies were full.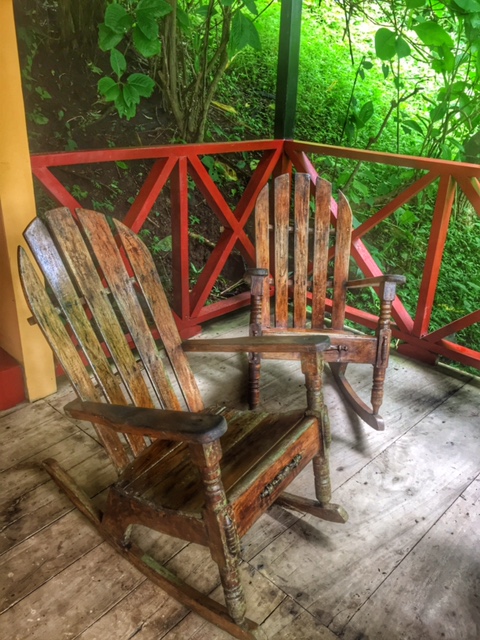 Digesting our afternoon grub for a moment, we sat around chatting about the viability of us bypassing Costa Rica and coming straight to this place for a secluded retreat.
As Gabriel settled our bill, I asked the owner to take us on an impromptu tour.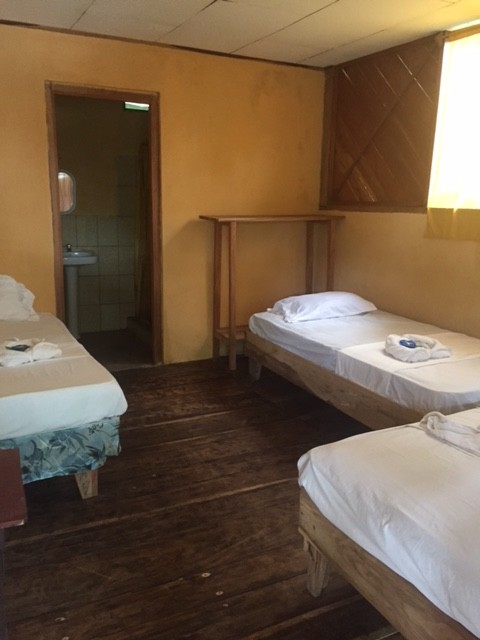 After visiting the restroom and lodgings, though quiet and peaceful, the property was a bit too rustic for my taste.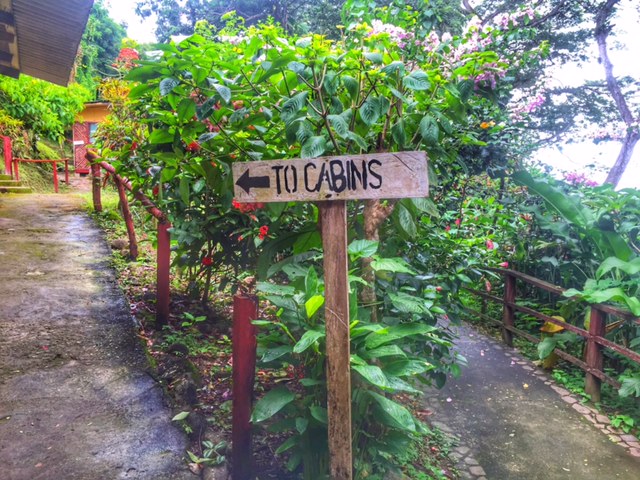 The plant life is lush, the cabins are quaint, and the food is tasty. However, I know who I am as a traveler. I just couldn't get past the sanitation and camping-style rooms.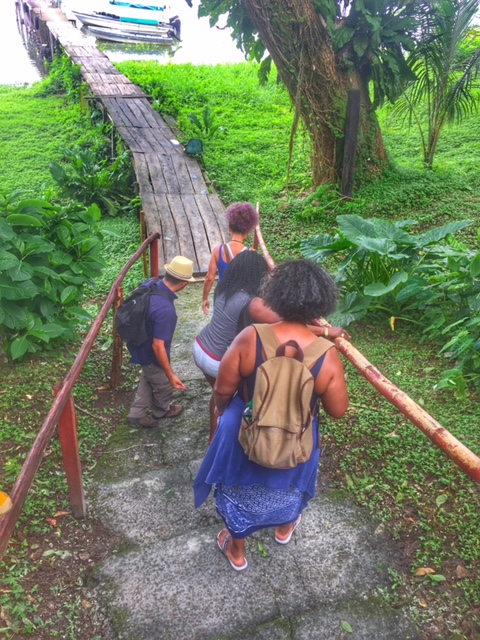 Carmen and Sili shared my sentiments. We thanked our host for the tour, content with visiting just for lunch.
It was time for us to be on our way.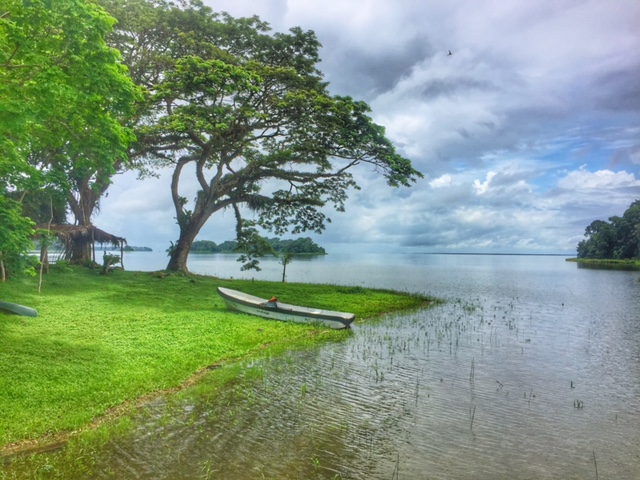 The clouds and sun continued to play a game of cat and mouse as we departed for our boat, making our way to our next stop: the island of Mancarron….
If you ever want to visit Albergue Celentiname, give María and Daniel a call at (506) 7180-7944 or email them at celentiname7@yahoo.es. They have over 23 years of hospitality experience.
Want to travel with us? Get in Contact With Me for more information about our next trip.
You Are Also Going To Love