Traveling families are always on the lookout for new ways to stay entertained while en route to their destination. I've often mentioned apps that I think make great companions when you're flying with kids mainly because the only space they take up is the space on your iPad or iPod. However, if you're not concerned about packing space such as when you're taking a family road trip, Marbles: The Brain Store has a collection of travel products to choose from.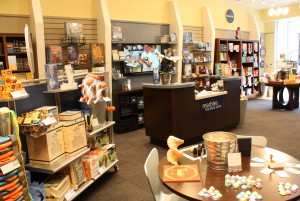 Ever heard of Marbles: The Brain Store? It's a retail store based out of Chicago that offers products designed to stimulate and strengthen the brain. Lucky for us, they've begun their East Coast expansion here in Maryland and we had a chance to check them out. If you're not in Chicago or Maryland, don't worry – all of their products are available online.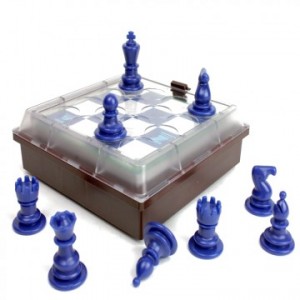 One of our favorite games from the Marbles store is Solitaire Chess. A wonderful precursor to official chess, it teaches strategy, critical thinking and analysis. Manufactured by ThinkFun, this compact one-player mini chess set makes a great travel companion for kids as well as parents – although I think a travel pouch for the set would make it more convenient to carry.
Here is a list of other products designated as great travel games and all priced under $29.99:
BrainBox: All Around the USA (one I also had to have)
Spot It!
Pocket Posh Travel Books
Rush Hour
Marbles Brain Games Book
I visualize playing the BrainBox during our family road trips to New York and South Carolina and Solitaire Chess in the airport or on the plane. However, any of these games will only enhance our family travel experience and should come in handy on a rainy vacation day, complementing a major purpose of family travel – taking time out to interact more as a family.
Photos courtesy of Marbles: The Brain Store.