Things to Do In Winchester Virginia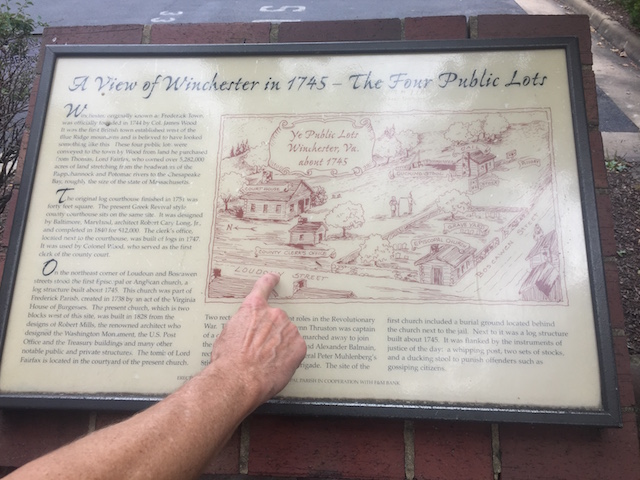 There are more than a dozen things to do in Winchester Virginia without giving a visit to D.C. or Northern Virginia a thought.
I had the pleasure of exploring various activities in Winchester last week while attending an industry event.
I wasn't sure what to expect.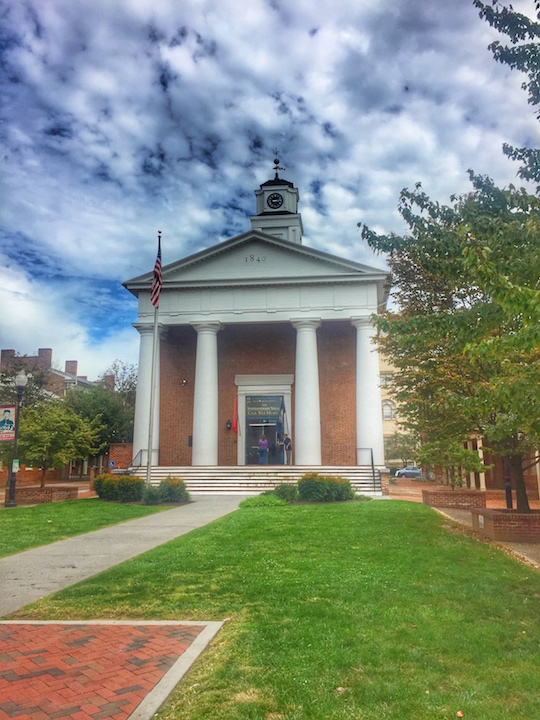 Attracted by the slower pace, small-town charm and cheaper cost of living, Winchester is filled with retirees from the D.C.-Northern Virginia area.
Traveling to Winchester, VA from Maryland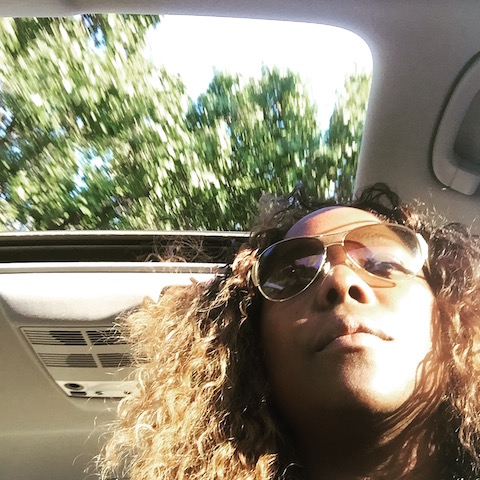 The two-hour drive from Annapolis took me through three states: first, Maryland through the Shenandoah Valley pass and over the Potomac River. Then I drove through West Virginia for a few miles. Before I knew it, I was back in Virginia.
Once in Virginia, I drove over part of the Appalachian then past the C&O Canal byway. This alternate route helped me to avoid the congested 1-95/495 corridor.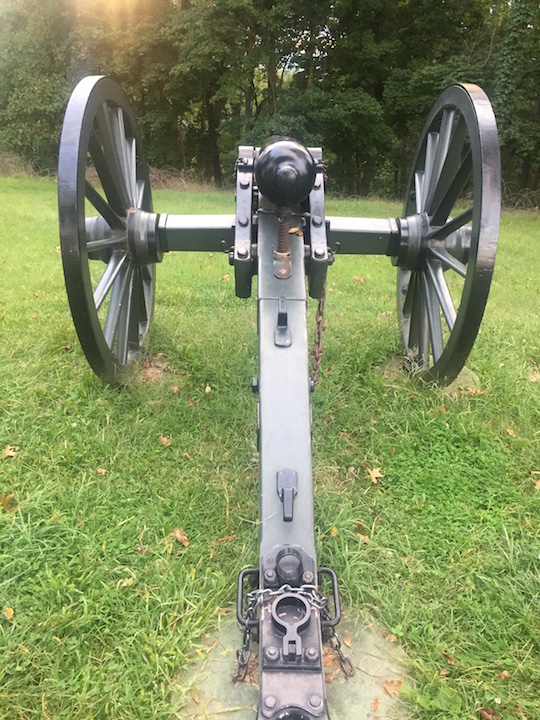 Be sure to stop at Harper's Ferry if you go this way. It's a great way to take in the scenery of the BlueRidge mountains and imagine how the area looked over 150 years ago during the Civil War.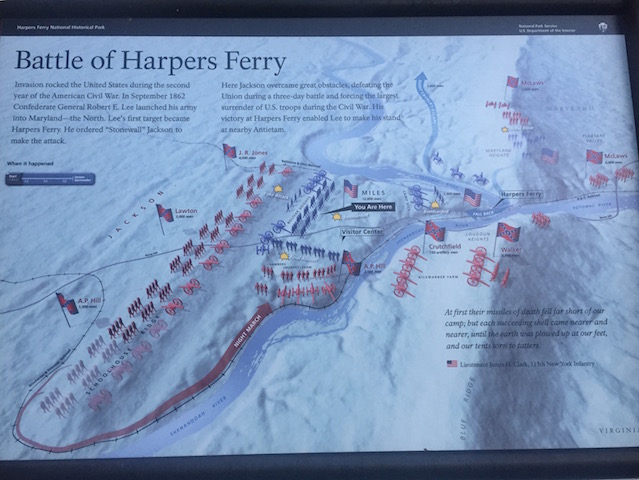 You'll have a chance to walk through Harpers Ferry National Historic Park at your own pace. A self-guided tour is quite enjoyable. There are markers, maps, and diagrams to show you exactly where the action happened between Union and Confederate forces.
Replica canons and fencing decorate the landscape helping to transport the imagination.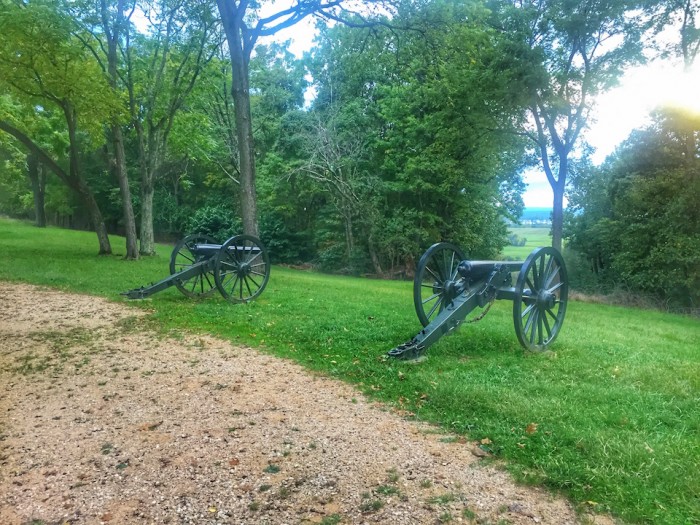 The Eastern pan handle is rich with history. Antietam is less than 15 minutes away with John Brown's headquarters not that much further.
A very brief history of Winchester, Virginia
Winchester is a cute town with its fair share of stories and history, much of which I didn't know.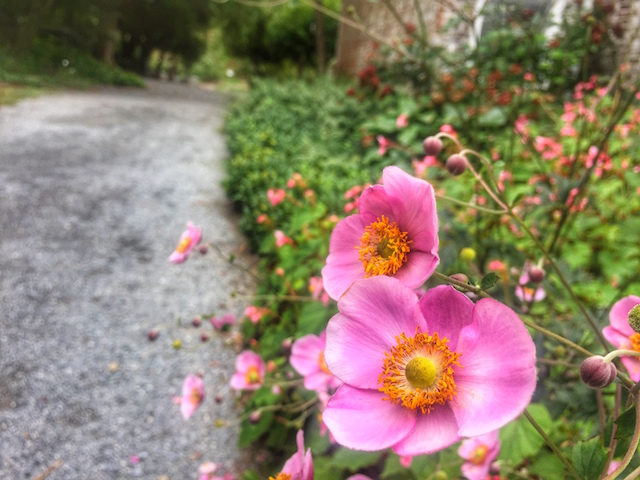 Did you know that the first time George Washington ran for office was for a seat in Winchester? He lost.
The second time he ran, he won but it cost him a hefty price in beer, ale, cider, wine and other libations to convince the German and Scottish residents to vote for him.
He eventually represented Frederick County, holding the Winchester county seat in the House of Burgess.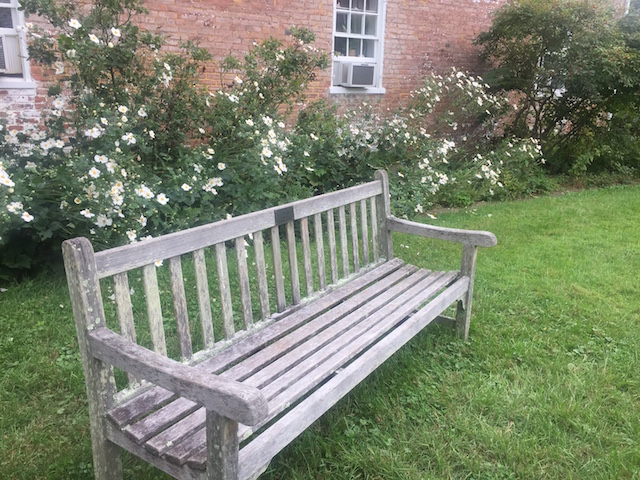 Washington oversaw construction of Fort Loudoun in 1756 during the French and Indian War while still a relatively young soldier.
It sounds like he made a name for himself thanks to Winchester, VA.
As Commander of the Virginia Regiment, he defended Virginia against the French and Native Americans in territory just west of Winchester.
Real history buffs will be familiar with this town even if you and I aren't.
1. Eat or Stay at the George Washington Hotel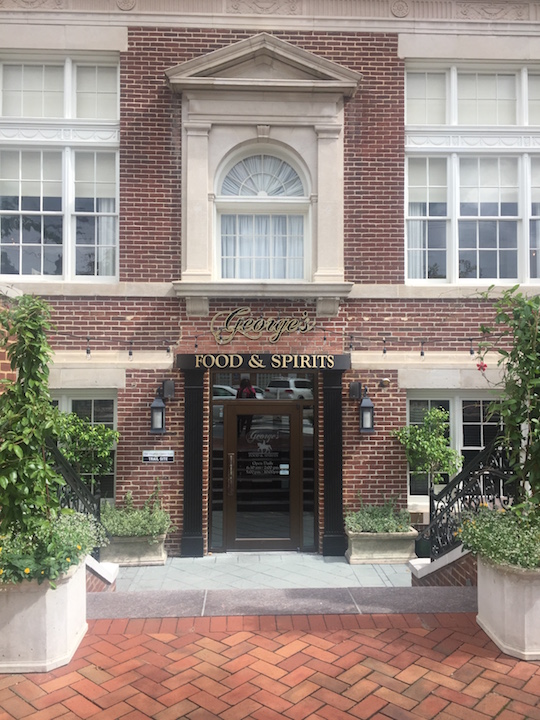 It's hard for me to recommend any other place than the George Washington Hotel because I haven't stayed anywhere else in Winchester, Virginia.
It comes as no surprise that the 97-year old George Washington hotel has its own bit of history.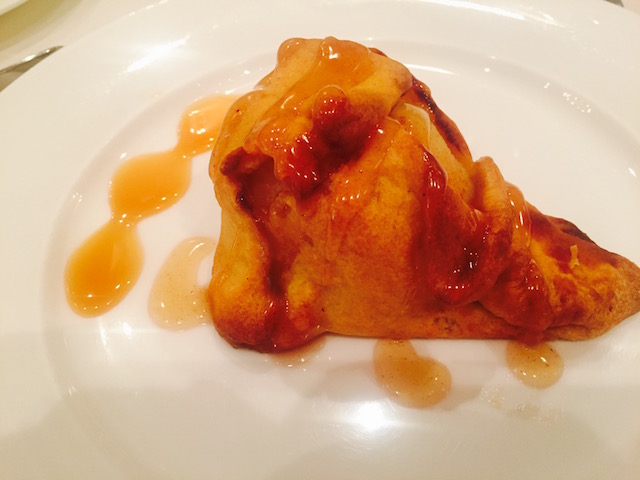 Considered a historic property, the hotel was built in 1924. A relationship with the Shenandoah Apple Blossom festival allowed the hotel to attract famous clientele over the years. The apple festival helps to promote tourism in the Shenandoah Valley area.
Lucille Ball, Bob Hope, Betty Crocker, and President Ford's daughter stayed at the George Washington.
The Rooms at the George Washington Hotel in Winchester, Virginia
Though the rooms are renovated to include modern amenities, the furnishings help the hotel maintain a historic feel.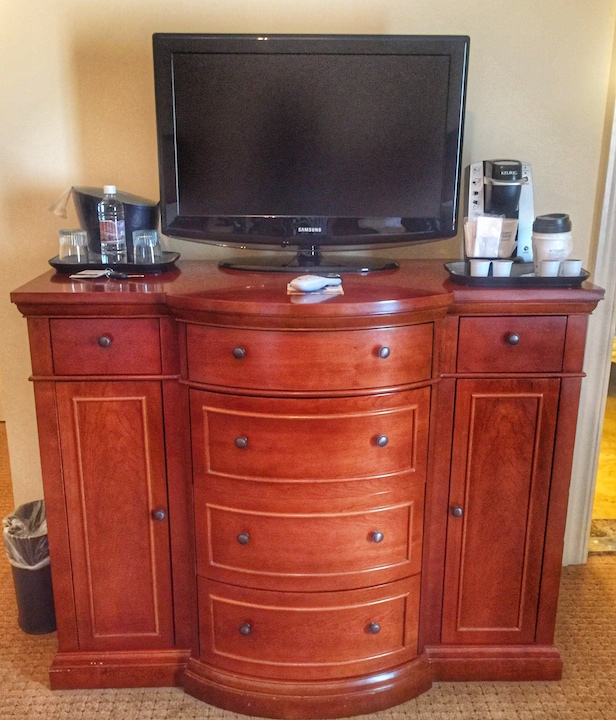 I stayed in a very spacious room on the top floor (room 514) in a double-bed room and enjoyed a good night's rest. Pillows were ample and the bedding was cozy.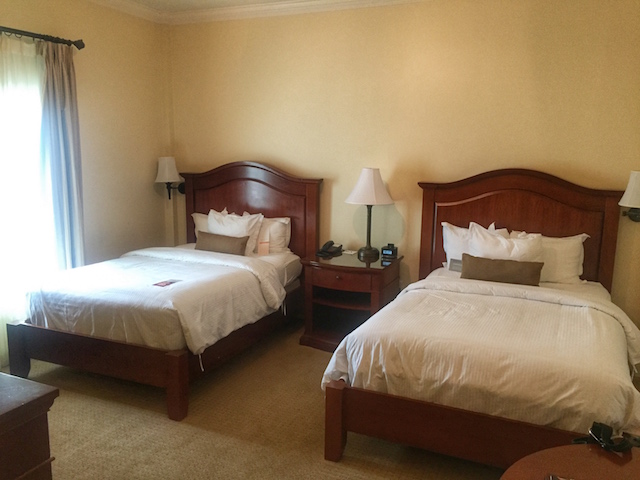 My main critique is the carpet and mattress. The carpet in my room was stained and could stand being replaced.
The box springs should probably have bed skirts. There's something about seeing an off-white, naked box spring that destroys the look of a room.
Tours in the area
In the hotel lobby near the elevators, you will see a list of tours in town that you can take.
I braved an evening ghost tour on my last night in town. The tour focused on the town's role in the Civil War. Our guide convinced us to help her communicate with lingering spirits. (If you believe in that stuff).
2. Saumaj Health Spa at the George Washington Hotel
This day spa experience exceeded my expectations. Dawn Ventress and Kelly Davall worked on my face and body, respectively.
It was a pampering session like no other.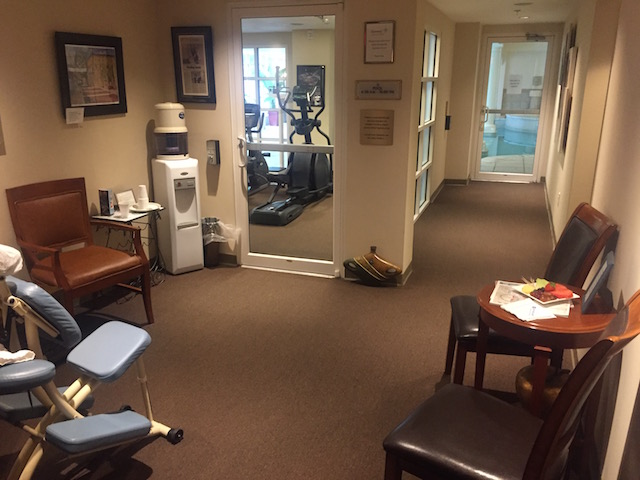 The Saumaj Health Spa is located on the bottom floor of the hotel adjacent to the George's Food & Spirits restaurant. Previously the men and women's bathroom area and entryway for the hotel's gym and pool, owner Kelly Davall renovated the section 6 years ago to offer spa services to hotel guests.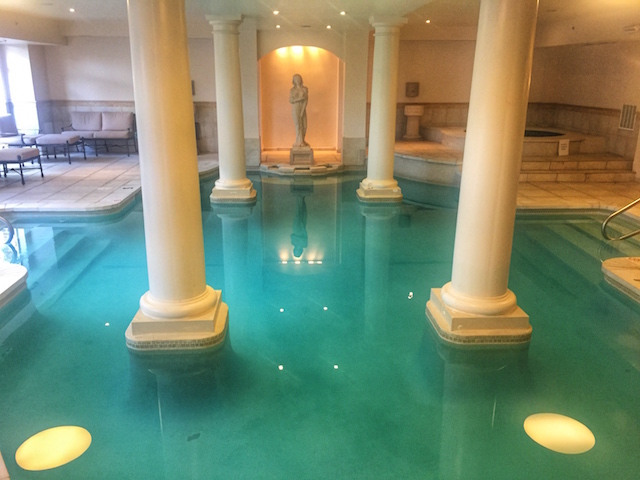 Five years later, her clientele is a 50/50 mix of both guests and locals to whom she provides a 10% discount on services. With prices ranging from $40 for a 30 minute massage to $100 for 90 minutes and highly-skilled magic fingers, Saumaj spa is a steal.
A spa experience is part amenities, part scenery and part service. A noteworthy experience all boils down to your technician.
If the technician doesn't do it for you, it doesn't matter if your services is at a fancy posh hotel in London with high prices.
My massage with Kelly could have been in the toilet room and I would've been impressed!
Okay, maybe that's going too far. You get my drift.
The complimentary massage was one of the best massages I've ever experienced and gratefully, I've had plenty of amazing spa experiences in incredible destinations.
What made it so freaking amazing?
It wasn't the scenery. It was the service 101%.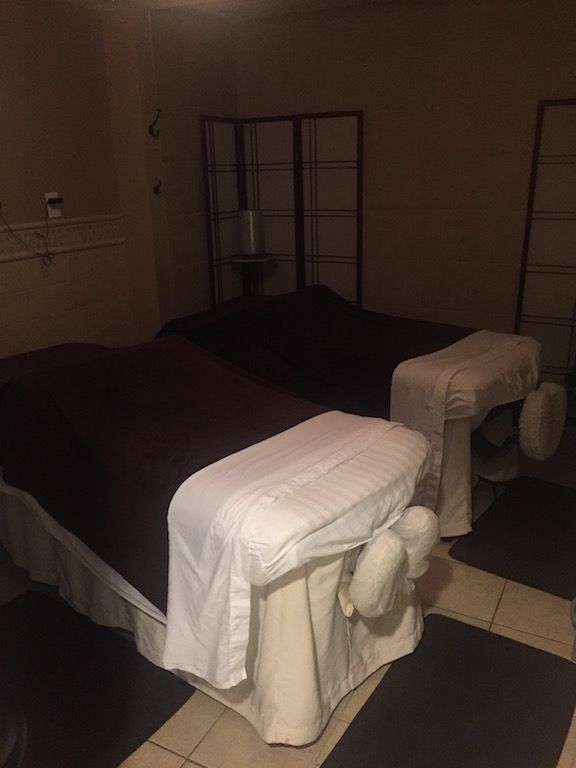 Once you step inside Kelly's treatment room and surrender to her hands and that massage table, you're transported out of Winchester.
And let's just say not only have I never had a whole ear massage before as part of my body treatment but I also can't imagine what Kelly's deep tissue massage service is like.
Deep tissue wasn't what I ordered but it sure felt like what I got. And it was goooood. Real good.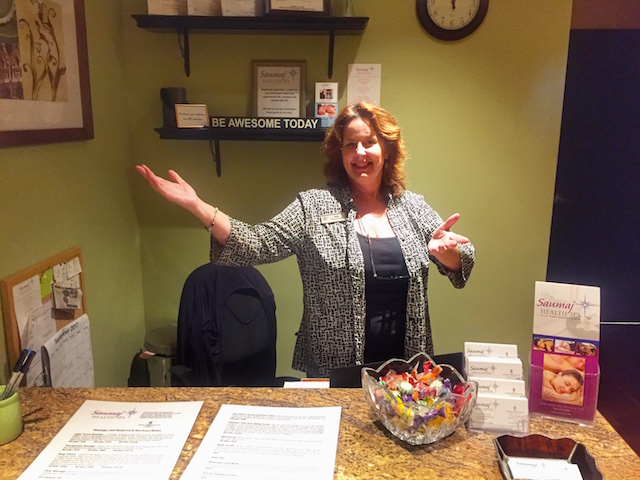 A dedicated practitioner and from what I can tell, a hard-working woman, Kelly's Saumaj Health Spa is worth the trip on its own!
3. Get a taste for town life at the Old Town Winchester Walking Mall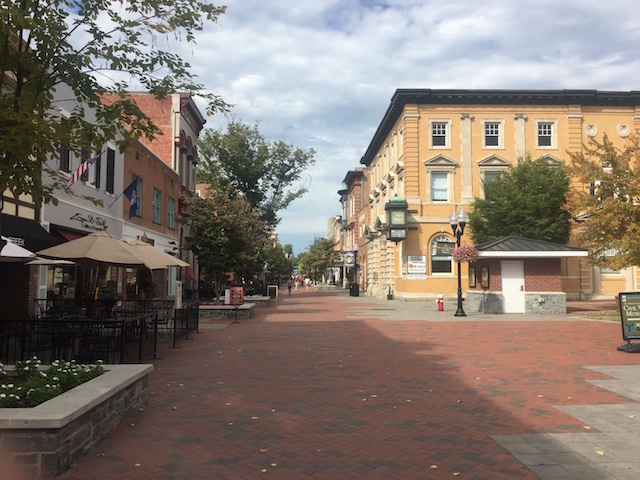 This promenade of shops, historic buildings and restaurants is affectionately known as the living room of Winchester. This is where all the action happens in town.
If you want to pick up a walking tour, this is where you meet.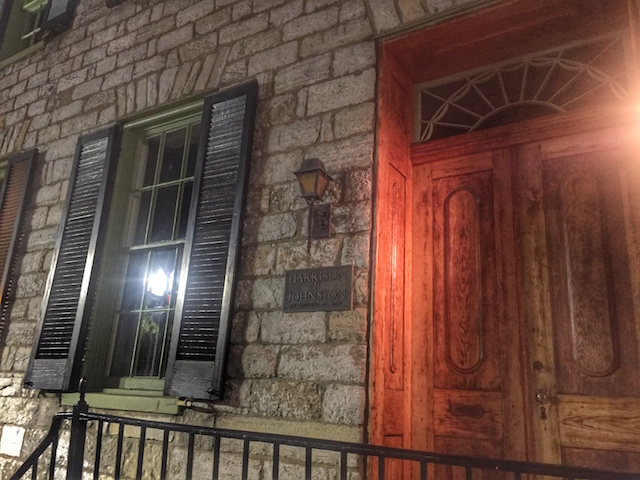 Stroll past the oldest continuously running pharmacy in the Frederick County area, a 200-year old Masonic temple, an ex-Civil War hospital with a below-ground floor rumored to be haunted, a homemade ice-cream parlor, limestone structures and a host of specialty stores.
The pedestrian area is quiet on a Tuesday evening but as the week progresses so does the crowd.
This "living room" of the locals is also the neighborhood of preference for millennials. My history guide explained that it's easier for them to drink, party and go to bed without worrying about having to drive.
Strategic. Makes sense.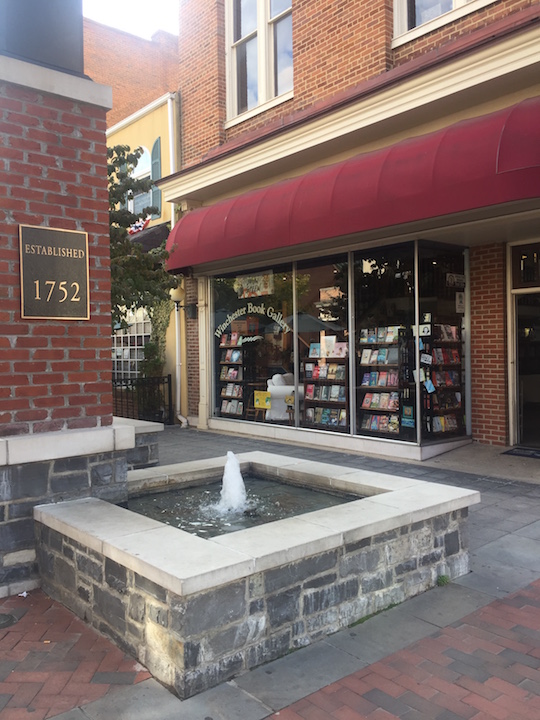 The walking mall is a cool place to sit outside, grab a bite and people watch. You have options like:
Even if you don't grab something to eat – though I highly recommend grabbing ice-cream from the Red Fox Creamery – you can find a seat on a bench or a planter to take in the sights.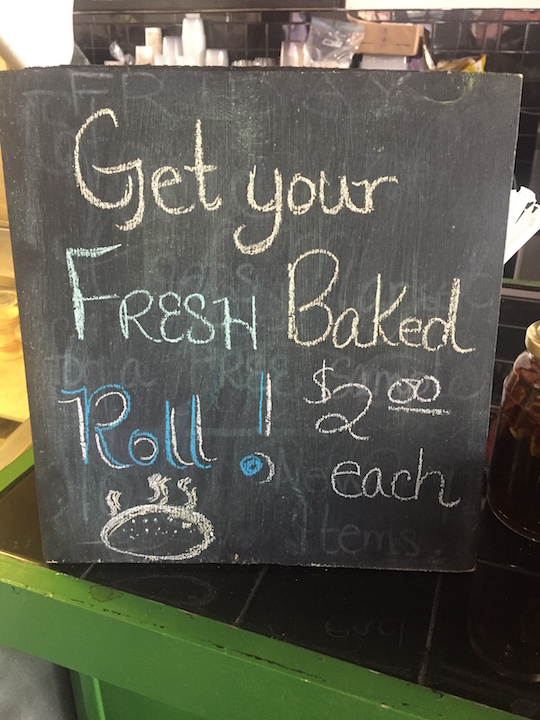 On a side street off the main walkway, I stumbled upon an eclectic eatery called The Chef's Market.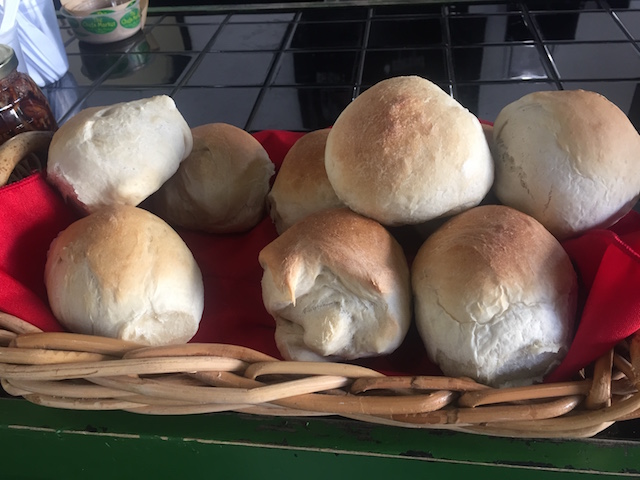 If you're in luck, the soup of the day will be cream of broccoli made with sherry. Indulge and grab one of their fresh rolls while you sit at a bistro table watching locals pass by.
4. Take a step back in time at the Historic Rosemont Manor
This 200-year old manor has been home to a judge, lawyer and a governor.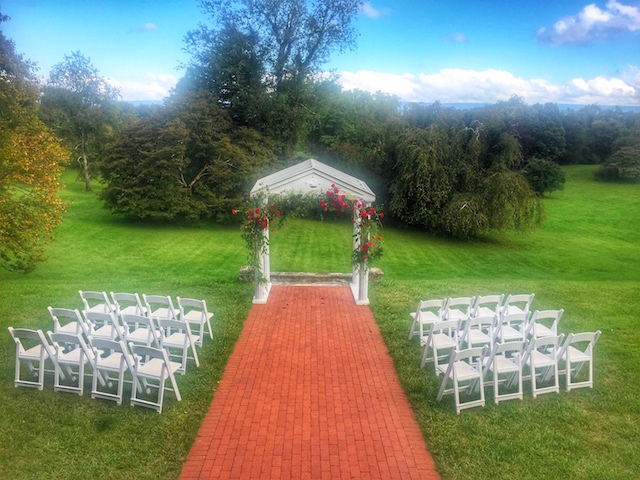 The Virginia mansion sits on on a knoll facing east over the Shenandoah Valley with views of the Blue Ridge Mountains.
The 5000-acre property in Berryville serves as both a wedding venue and corporate meeting area. With its 12 guest rooms and guest houses groups and individuals can enjoy a wonderful getaway with a dash of Southern hospitality.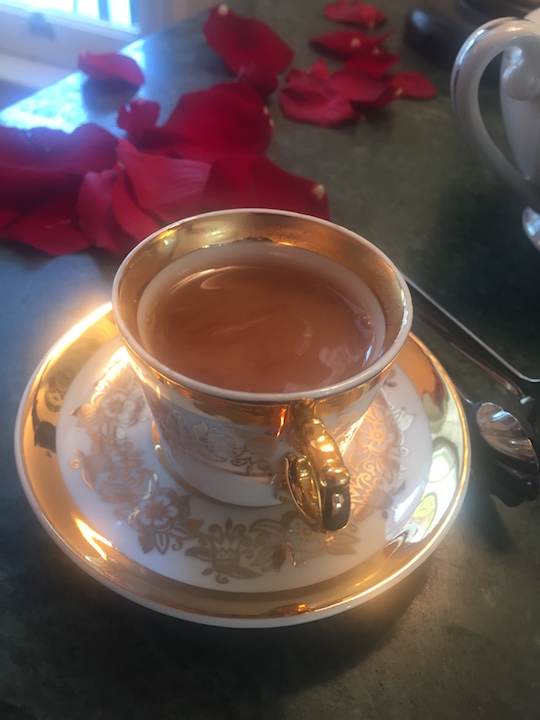 For me afternoon teas are the main attraction.
There's nothing like drinking a warm cuppa in delicate colorful china coupled by adorable yummy finger sandwiches.
The signature "Byrd Blend" tea was a complex and tasty black tea blend. All of the tea blends are created especially for the Manor by a local tea shop in Winchester.
I'm sorry I missed walking into this shop while I was in town.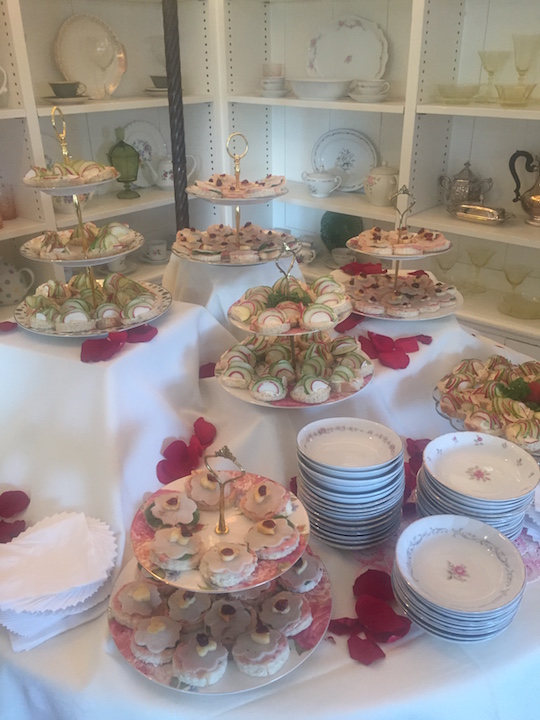 At any rate the Manor house teas are held throughout the year on select dates. Pricing is extremely affordable at only $44 per person excluding tax and gratuity.
That's about half the price of what I pay when out for afternoon tea in London.
You can also schedule a tour of the manor and the grounds ahead of your afternoon tea. This would be a delightful addition to a girls' day trip from the Baltimore-Washington area.
5. Play around on the farm at Richard's Fruit Market
If you visit Winchester in the late Summer/early Fall, you MUST stop at one of the farms just outside of the downtown area.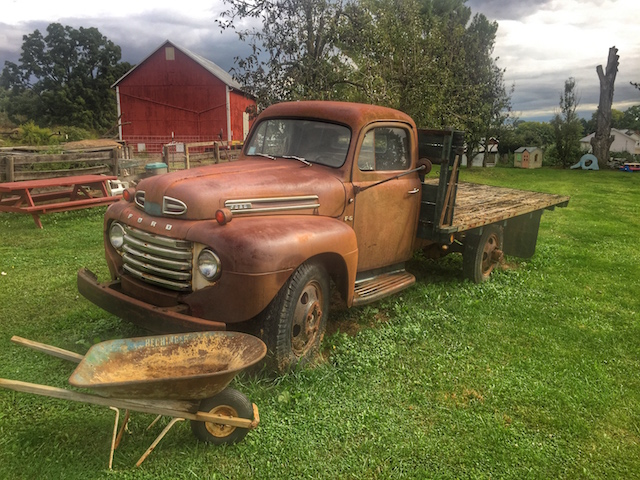 Richard's Fruit Market is 10 minutes from downtown Winchester. It's the cutest little family-owned farm with beautiful fresh produce.
This time of year it's all about the apples.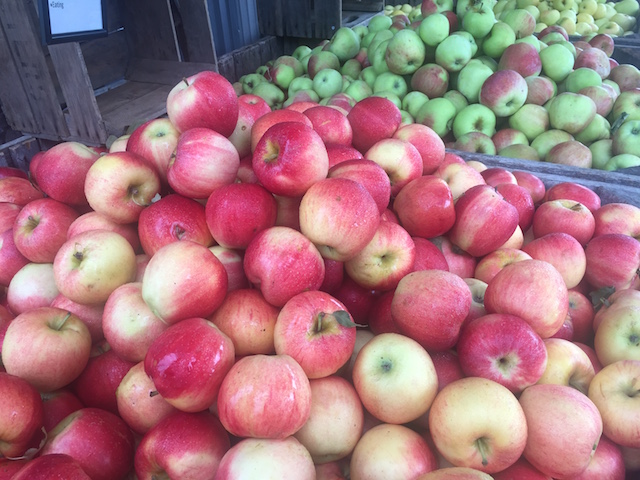 The apple cider is fresh as is the peach cobbler and just about anything else that you purchase in the farm market.
This farm was particularly cute thanks to its petting zoo. This is the place to bring the kids.
I was drawn to the fluffy pair of bunny rabbits, convinced that maybe I had found the family pet. That was until two people separately informed me of how much they poop.
Nevermind.
Besides bunny poop, there are other animals you and your kids can pet on the farm.
If you're looking for a pick-your-own farm in Winchester, Virginia then drive over to Marker-Miller Orchards Farm Market. This centennial farm has been in the same family for 4 or 5 generations.
Enjoy amazing warm apple cider donuts, ice cream, floats after you venture out to pick your own apples or berries.
And what's a farm visit without a dose of retail therapy?
Besides the dozen donuts, Macintosh apples and fresh apple cider, I picked up a beautiful fare-trade handmade basket from Ghana.
Anytime I can support artisans, craftspeople, makers, and farmers, I do.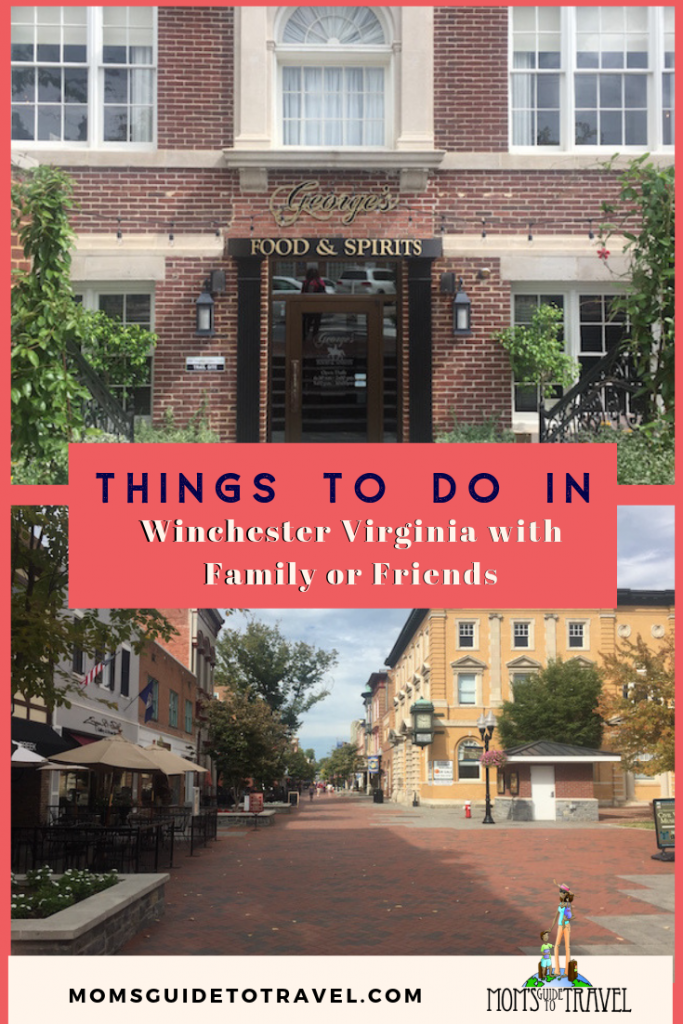 In the farm's shop, you'll find an assortment of other goods you can buy.
So there you have it. There are several other things to do in Winchester whether you're traveling with or without your kids.
The goal is to escape the hustle of the Baltimore-Washington area and indulge in a slower pace for a spell.