Want to get up close and personal with the people of downtown Puerto Vallarta while eating your way through its' streets? Consider exploring on a Puerto Vallarta street food tour.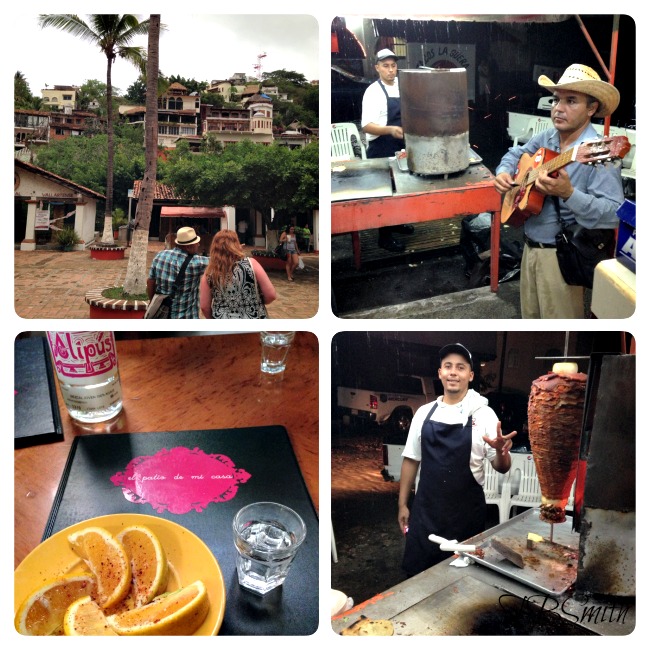 On my trip to Puerto Vallarta I went on a taco tour with Vallarta Food Tours. Their motto is "Become a local in 3 hours." We're not locals just yet. Our tour, led by expat Ricardo "Lobo" Lopez took us on a culinary journey through two downtown neighborhoods, Emiliano Zapata and 5 de Diciembre neighborhood.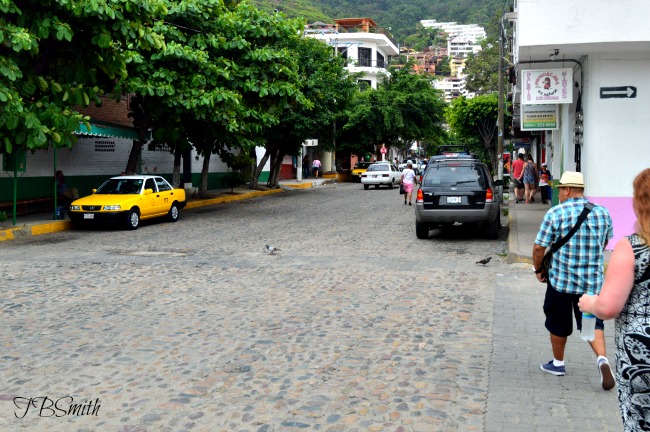 This isn't a tour that I'd suggest doing with really young kids although Lindsay Prime, owner of Vallarta Tours says they've "had kids as young as 6 years old who loved the tour and trying new foods." Just know that there's a lot of walking involved and that your child should have a marginally adventurous foodie spirit. 
Vallarta food tours has three different tours per day: a breakfast tour, lunch tour, and dinner tour. The dinner tour is the only one that's a taco tour. For our taco food tour, we stopped at eight different locales, including street stands and brick-and-mortar restaurants. Over the course of my five days in Puerto Vallarta, I enjoyed authentic Mexican flavors everywhere, however, a few of the stands we visited downtown served up dishes with flavors that really stood out.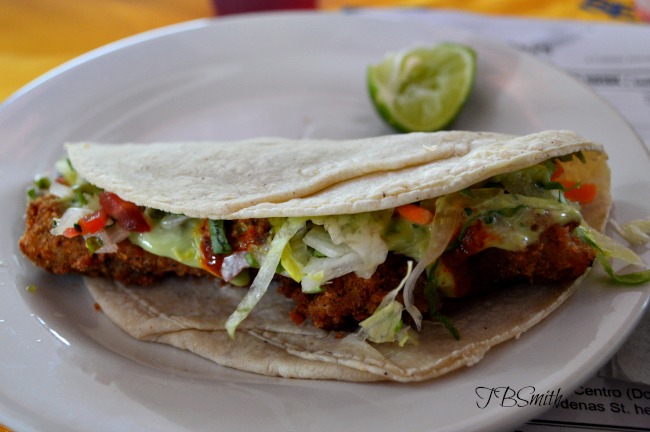 Cervicheria El Guero makes a crunchy, delicious fish taco best topped with the house hot sauce and cilantro-avocado paste. However, El Guero's specialty is a fresh mahi mahi ceviche.  Served on a chip, it's light and flavorful. This restaurant started out as a taco stall back in 1989 and has since graduated to a brick and mortar restaurant on the corner of Madero And Constitución St.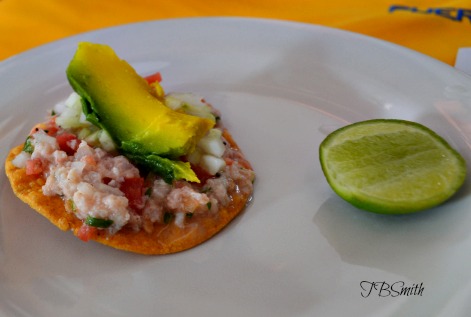 At Restaurant Lolitas, I enjoyed the sope, a fried tortilla topped with red sauce, a type of Mexican ricotta cheese, diced onions, lettuce shreds, a tomato and chicken.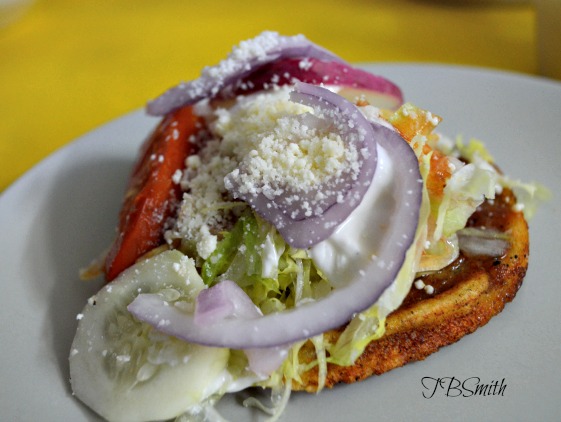 If you're a sweets lover like me, be sure to check out Julio's Churros on the corner of Uruguay and Peru. He serves piping hot churros from his stand daily from 6pm-10pm. The churros are crispy on the outside and soft on the inside, rolled in cinnamon and sugar, and very inexpensive. For a bag of 5 six-to-eight inch churros, you spend less than $1USD.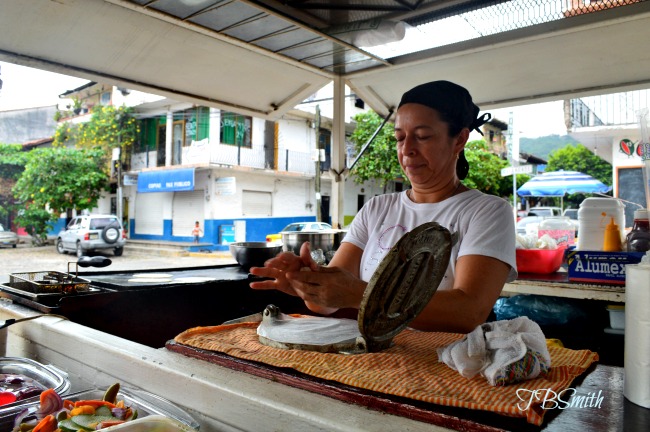 The benefit of taking a tour like the one with Vallarta Food Tours is that you have a chance to not only eat simple yet bold Mexican foods, you enjoy an overall enriched experience by hearing the personal stories behind many of these stalls. For instance, Julio has been working his churros stall consistently for two decades.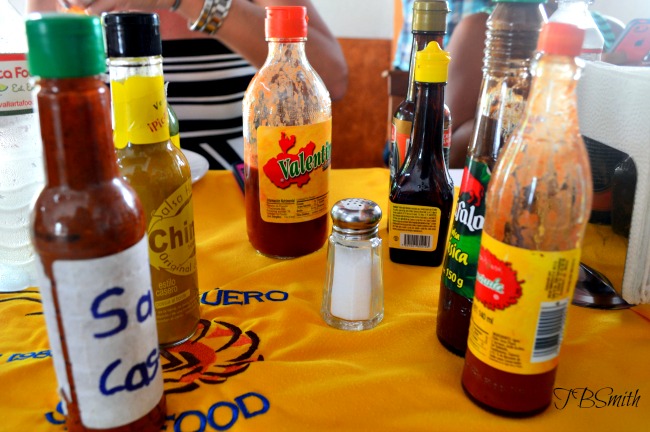 Even with the low price point of his tasty desserts, he will be able to send his daughter to law school this year. Some of the stalls like Tacos Memo on 400 Basilio Badillo Street and Tacos don Juan on 400 Cardenas St have been around for decades, 28 years and 45 years, respectively. Taking a Puerto Vallarta street food tour with a local has its benefits. However, if you want to go at your own pace and would like to explore more independently, here are the eight stops we made on our tour: 
Cevicheria El Guero: 291 Madero Street
Tacos Memo: 400 Basilio Badillo St.
Tacos Don Juan: 400 Cardenas St.
Patio De Mi Casa: 311 Guerrero St.
Restaurant Lolitas: 1061 Ave. Mexico
Rico Taco: Corner of Uruguay St. and Ave. Mexico
El Carboncito: 137 Honduras St.
Julio's Churros: Corner of Uruguay and Peru
Salud!
[Tweet "Explore a foreign culture and learn about it organically through its food.."]
I was a guest of the Puerto Vallarta Tourism board and Vallarta Food Tours, however all opinions expressed within are my own.